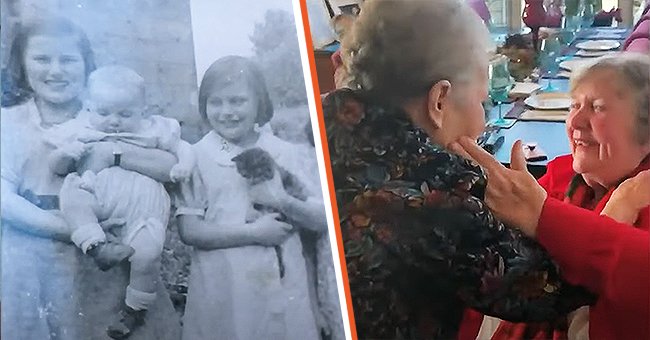 Bea Belair and Margaret Otter reunite after 77 years. | Photo: youtube.com/CTV News
Son Discovers Mom's Sister She Never Knew, the Siblings Meet up Later
Two long-lost sisters smothered each other with hugs and kisses when they finally met after 77 years. A genealogy website helped reunite the two siblings.
Family reunion stories are bound to leave one teary-eyed. Thanks to technological advancements and widespread social media usage, what was once impossible has become possible.
Two sisters were brought together in the same way after more than seven decades. While they hadn't expected to see one another after so long, they were thrilled nonetheless and couldn't stop showing their love.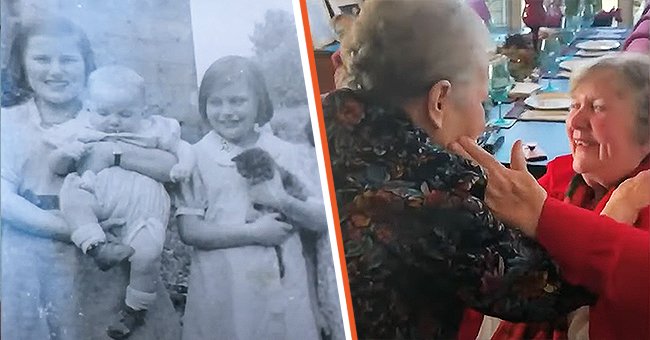 [Left] A childhood picture of Bea Belair and Margaret Otter. [Right] Belair meeting Otter after 77 years. | Photo: youtube.com/CTV News
NEAR YET FAR
77-year-old Margaret Otter had grown up in Paris, Ontario, Canada, with an adoptive family. From the beginning, she knew she was adopted, so a part of her always wondered about her biological family.
But when she turned 13, she forgot all about it as life led her to a different path. So she was clueless about the connection she shared with Bea Belair, who lived down the road in Brantford, Ontario.
Growing up, Belair had assumed a motherly role, helping raise her eight siblings. The kids were aware that two of their sisters were given up for adoption at birth. The parents gave up two daughters out of the eleven children.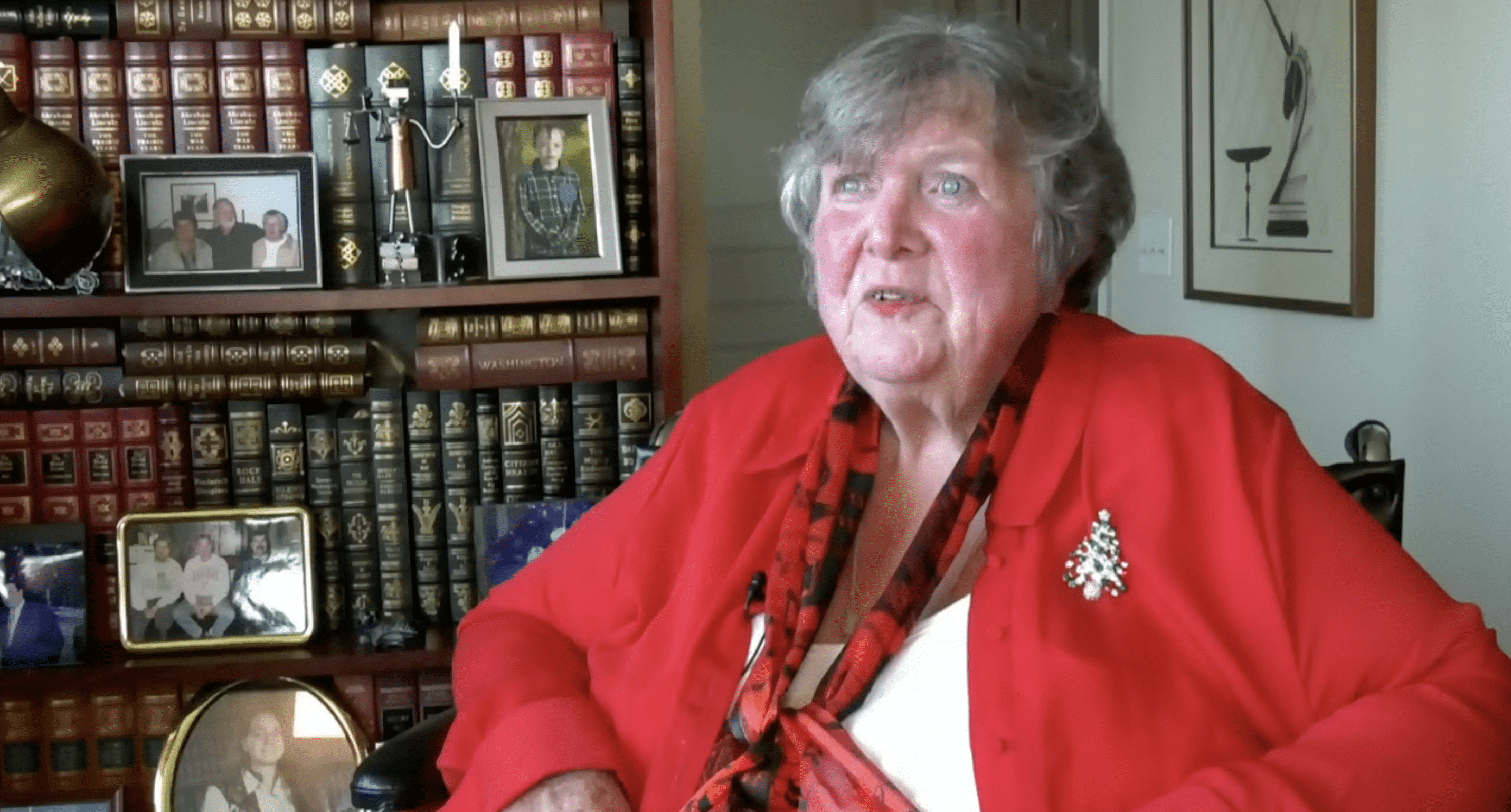 Margaret Otter. | Photo: Photo: YouTube.com/CTV News
MAKING A CONNECTION
Sadly, the parents had been forced to give up their kids because they were extremely poor. They couldn't afford to look after two more kids, so they let their daughters go with a heavy heart.
Otter also discovered that six had died out of the eleven kids born to the Rutherford family, and the youngest was never found.
Belair and her other family members tried to find their missing sisters, but nothing helped. Last year, something unexpected happened when Otter's son found his uncle in California on an online genealogy website.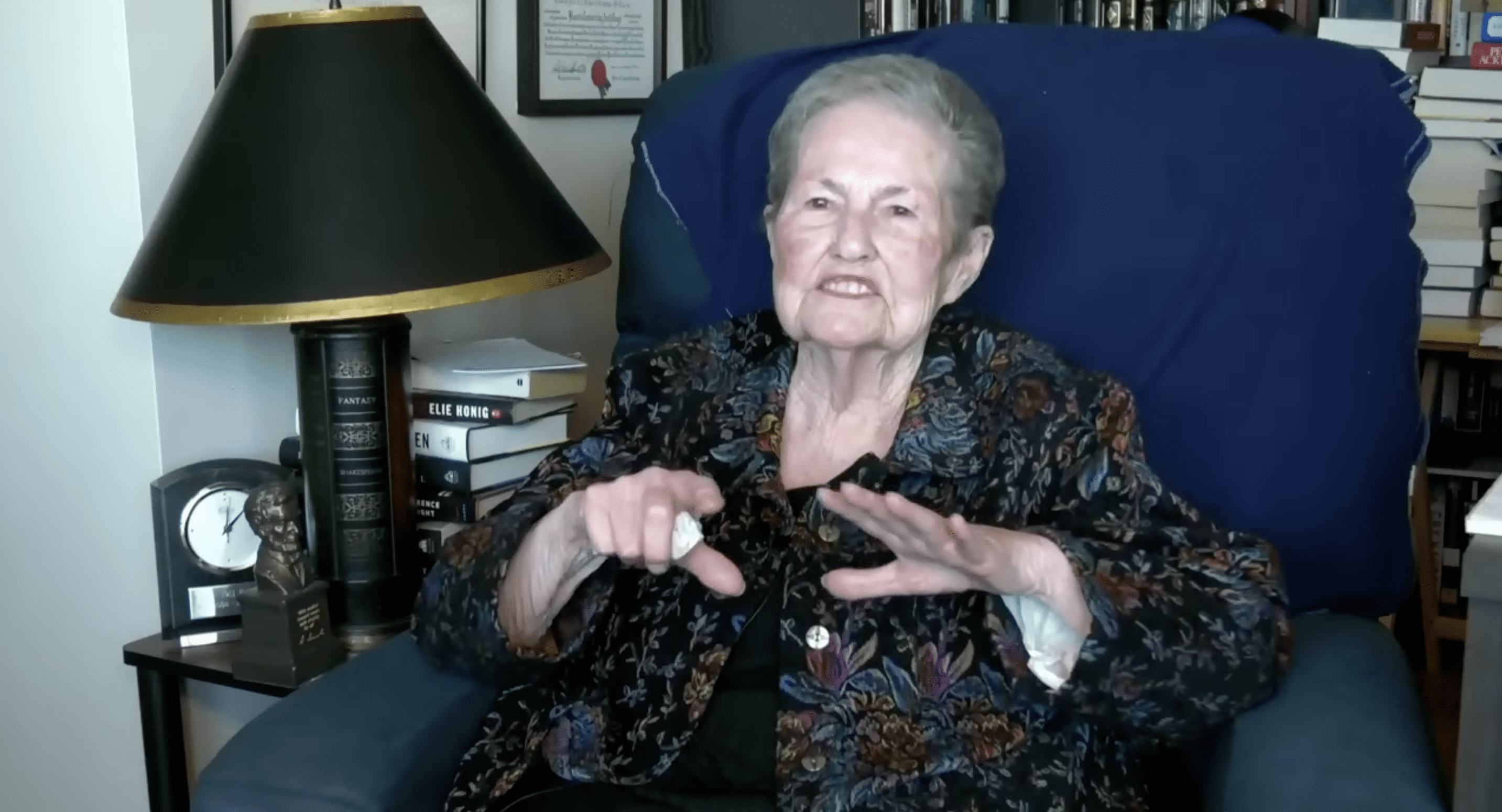 Bea Belair. | Photo: Photo: YouTube.com/CTV News
AN UNEXPECTED PHONE CALL
When he shared the news with Otter, she couldn't believe it. Initially, she thought it was a scam, but things started making sense eventually. Soon afterward, Belair received a surprising phone call, something she wasn't prepared for. She told CTV:
"She said 'I'm your baby sister.' I said, 'you've got to be kidding me.' She said 'No, I'm your baby sister.'"
Otter revealed that her 91-year-old sister was dumbfounded because she thought all her sisters were dead. She couldn't wrap her head around having a little sister.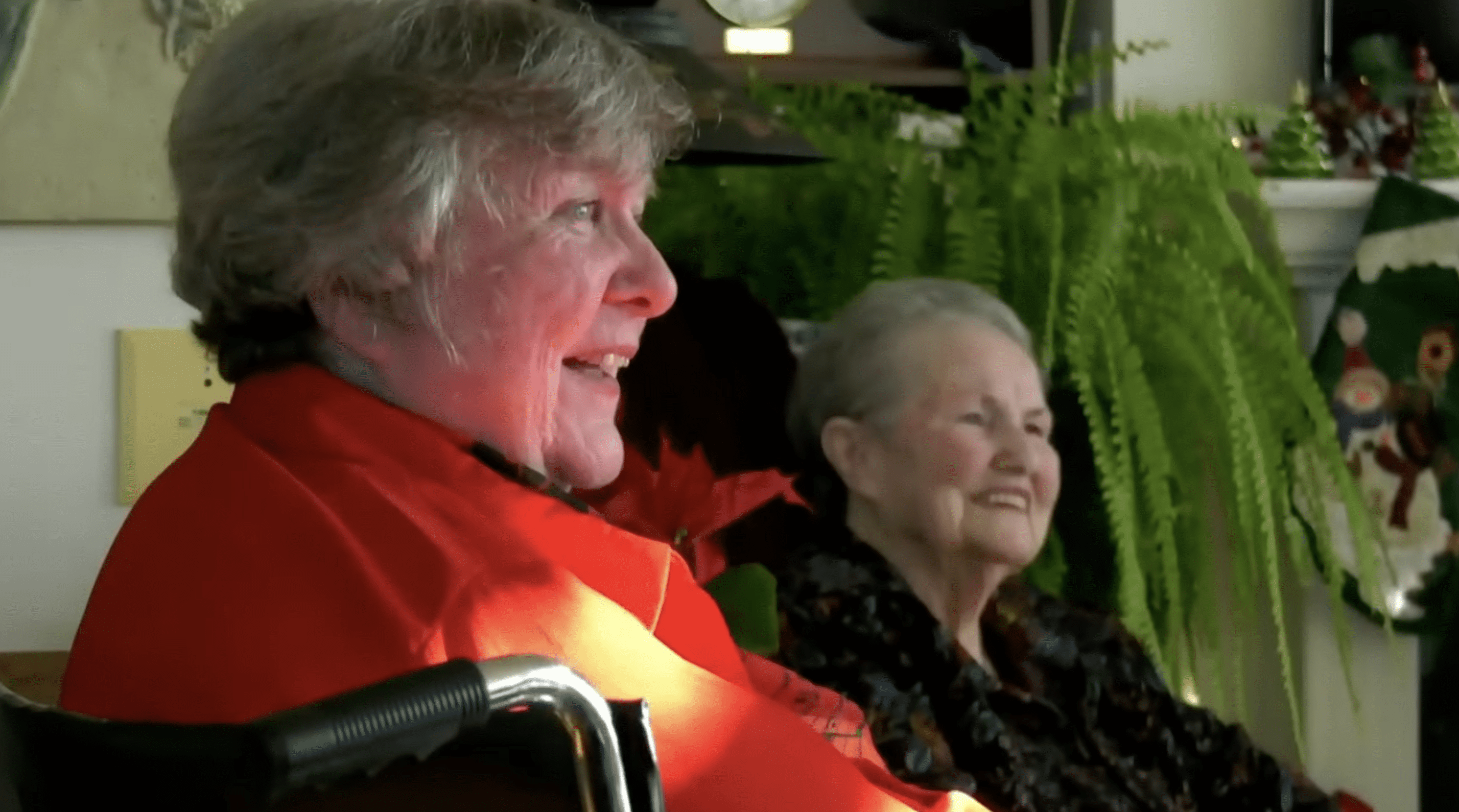 Margaret Otter and Bea Belair. | Photo: YouTube.com/CTV News
77 YEARS IN THE MAKING
Otter, Belair, and their brother in California stayed in touch through phone calls for months. Finally, Belair, her son, daughter-in-law, and the widow of one of her sister's brothers, drove to Toronto.
On the way, Belair couldn't stop wondering what her baby sister looked like. When the two sisters finally met, they couldn't stop hugging and kissing each other. The emotional reunion was captured on camera by their family members.
Belair shared her little sister resembled her mother, while Otter found her big sister immensely beautiful, friendly, and lovable. Soon, Otter's condo was echoing with hearty peals of laughter and overflowing with love.
HAPPY AND HOPEFUL
Otter also discovered that six had died out of the eleven kids born to the Rutherford family, and the youngest was never found. The family is still hopeful to reconnect with their long-lost sibling, who might be around 75 years old. Otter also added:
"The family were looking for me and for her and they never succeeded. But technology has allowed so much more to happen now so I'd be so happy to see her."
To Otter's surprise, one of her sisters had also visited her father's barbershop in Paris. Nonetheless, she's happy to have found her missing biological family and can't wait to make up for the lost time.
Please fill in your e-mail so we can share with you our top stories!