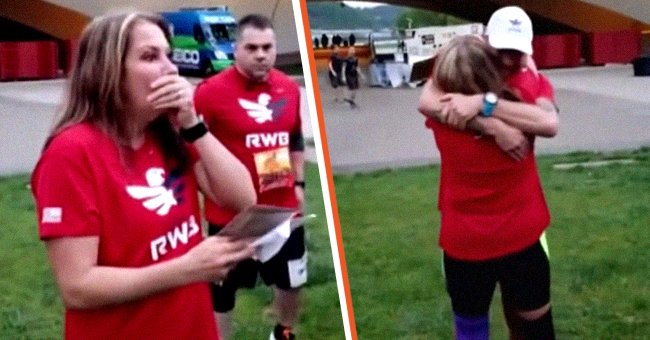 youtube.com/Inside Edition
'I Think You May Be My Biological Mom:' Man Meets Mom 35 Years after Being Put Up for Adoption
A man who was given up for adoption at the age of 15 had been looking for his biological mother for a long time. He finally found her in 2018 and decided to make their first meeting as memorable as he could.
Family reunions are bound to leave people teary-eyed. For adopted kids, the idea of reconnecting with their birth parents might be a little overwhelming, leaving them with a myriad of emotions they may never be able to explain.
Like other adopted kids, Stephen Strawn felt a strong urge to connect with his biological mother, so he searched for her. However, years went by, and his efforts to find the woman who gave birth to him ended in vain.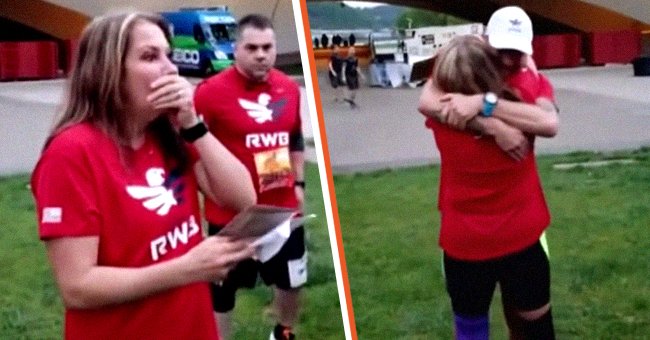 [Left] Stacey is shocked after reading her son's message in the card. [Right] Stacey and Stephen share an emotional hug. | Photo: youtube.com/Inside Edition
SEARCH FOR HIS BIRTH MOTHER
Strawn was an Air Force veteran and lived in Pennsylvania with his wife. His birth records were lost in a flood, which gave him trouble locating his biological mom, Stacey Faix. He told ABC:
"I've looked for years. It's been dead ends (sic)."
Fortunately for him, his wife found out that the law in Pennsylvania had been changed, which meant that adoptees could request their original birth documents with the names of their birth parents written on them.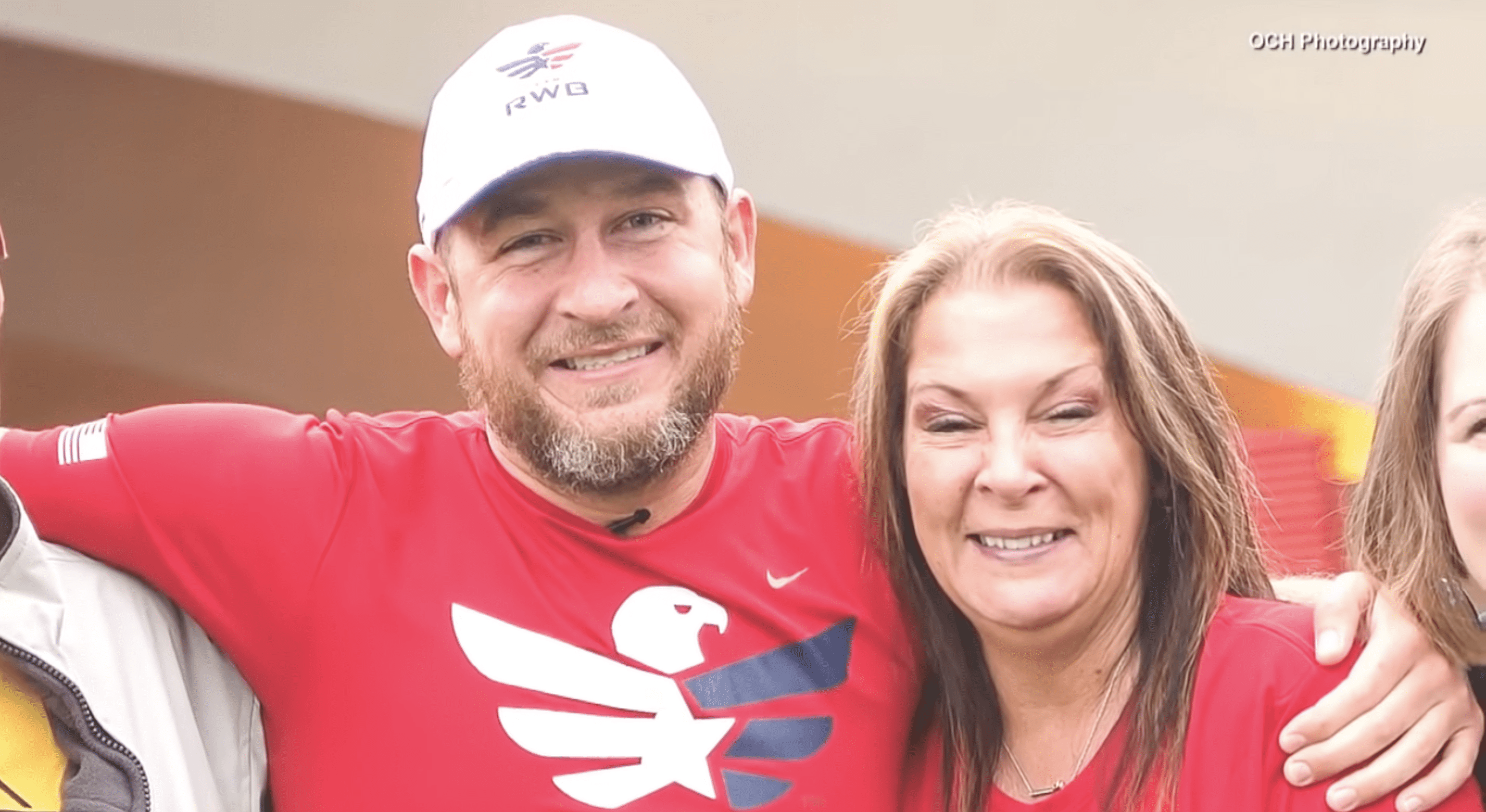 Stephen Strawn pictured with his birth mother, Stacey Faix. | Photo: YouTube.com/Inside Edition
It was indeed a piece of good news for Strawn because, after 35 years, there was finally hope for him to meet his birth mom, Faix. He finally had something concrete in his hands that would help him solve the puzzle of his life.
The mother and son duo then ran the marathon together, vowing to stay in touch and catch up on all the time they had spent apart.
He sent his information to an agency without wasting any time and received his birth certificate almost a month later, on April 16. Strawn shared how relieved he felt when he went through his birth records and found his birth mom's name on them.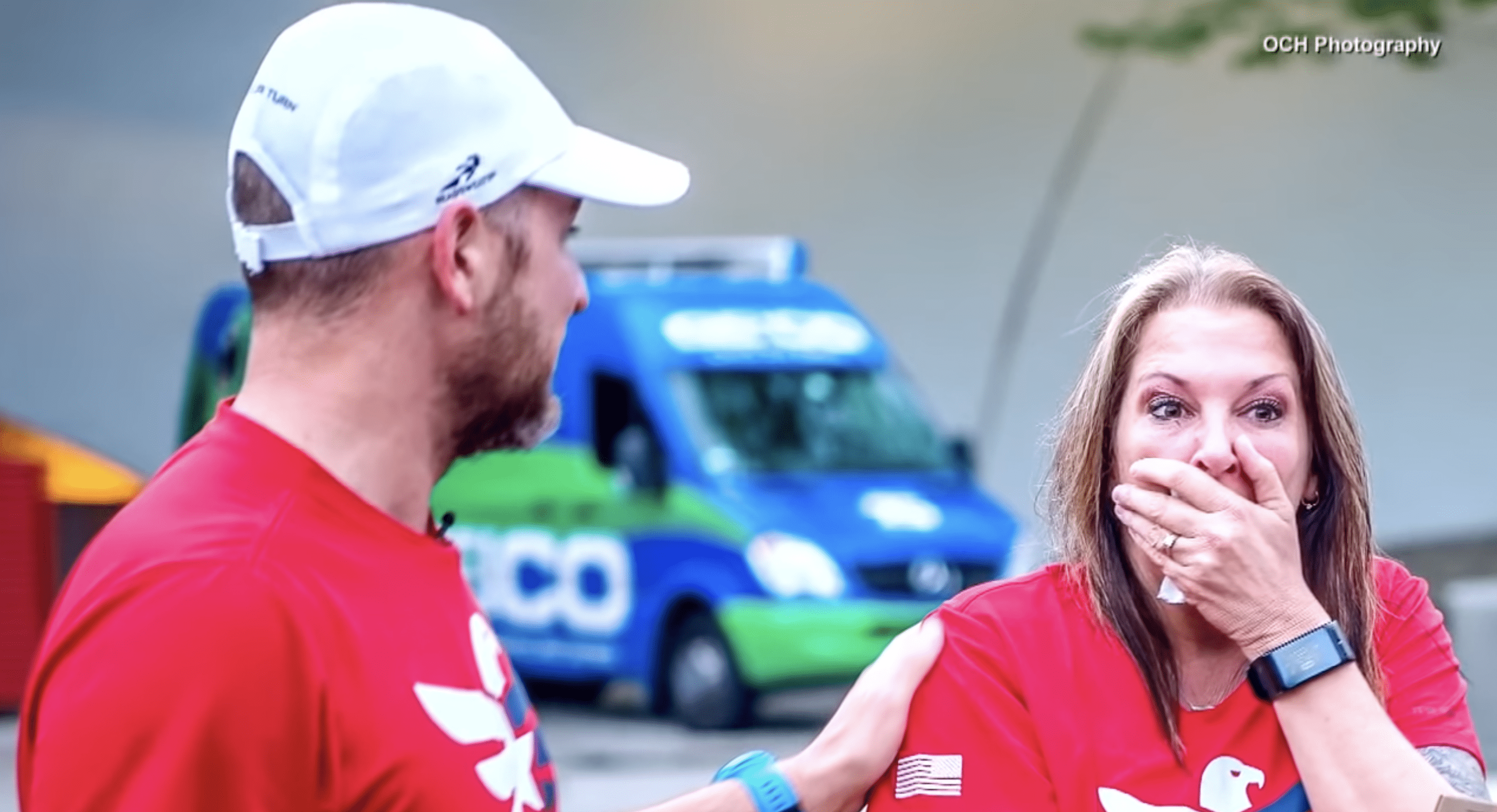 Stephen Strawn trying to calm down his shocked birth mom, Stacey Faix. | Photo: YouTube.com/Inside Edition
CONNECTING THROUGH SOCIAL MEDIA
After some searching, he was able to locate and connect to Faix through Facebook messenger in 2018. Regarding their very first conversation, Strawn shared:
"I sent her a message and said, 'Hey, I have a really weird question.' I said, 'Did you put a baby boy up for adoption in 1982?' She said, 'Yes.' I said, 'I think you may be my biological mom.'"
Faix, who lived in Ohio, told her son that she had been looking for him as well. Strawn began digging for more details and discovered that his mother was a member of Team Red, White, and Blue (RWB), an organization supporting veterans.
Moreover, he also found out that she was set to participate in a marathon soon. Luckily, Strawn was also a member of the same organization's Pittsburgh chapter, so he saw it as the perfect opportunity to surprise his mother.
With the help of his biological sisters and the chapter's president, he arranged a special surprise for Faix. He even wrote a card to her that read: "It's been 13,075 days since you last saw me. I didn't want you to wait one more day."
When Faix held the card and read the message in it, she was swept over with a whirlpool of emotions. Shocked, confused, and overwhelmed, she began looking for Strawn.
As soon as the crying mom got hold of her son, the two hugged so tightly that they didn't wish to let go. The entire crowd began crying seeing the emotional family reunion.
Faix told her son how it was a pre-arranged adoption, and she had never intended to give him up. She also added how she never got to hold and hug him, which shattered her heart.
The mother and son duo then ran the marathon together, vowing to stay in touch and catch up on all the time they had spent apart. We are glad the long-lost mother and son finally got their perfect reunion.
Please fill in your e-mail so we can share with you our top stories!