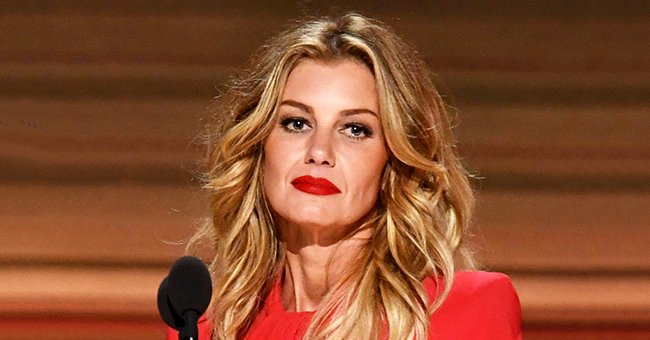 Faith Hill | Photo: Getty Images
Faith Hill Had No Remorse Breaking off Her Engagement to Be with Tim McGraw
Only diehard fans know that country musician Faith Hill was in a relationship when she met and fell in love with Tim McGraw. He was also engaged when he realized he was into Hill.
Faith Hill, 54, is a Grammy Award-winning country music singer who had a debut album, "Take Me As I Am," in 1993. Her first single, "Wild One," reached number one on the country music chart.
The Jackson, Mississippi native has won Grammys for Best Country Female Vocal Performance and Best Country Album. The singer's second album was released in 1995 and was titled "It Matters to Me."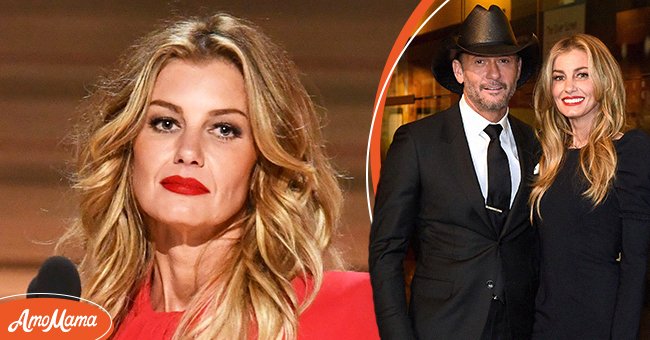 Faith Hill onstage during the 59th Grammy Awards on February 12, 2017, in Los Angeles, California, and her with her husband Tim McGraw at the Country Music Hall of Fame on November 15, 2017, in Nashville, Tennessee. | Photos: Kevin Winter & Rick Diamond/Getty Images
FAITH'S SUCCESS
The album was so successful that its title single stayed the top-selling country track for the first six months of 1996! Her third album, "Faith," came out in 1998 and managed to reach platinum sales within six weeks.
The number one songs were "Just to Hear You Say That You Love Me" and "This Kiss." Since then, the singer has released many more albums and met the love of her life, Tim McGraw.
WHO IS TIM MCGRAW
McGraw is also an American country singer who's had great success in the industry. In the 1990s, the artist became one of the most popular "Young Country" stars to emerge.
Some of the Delhi, Louisiana native's hit songs include "Don't Take the Girl," "Indian Outlaw," "Live Like You Were Dying," and "I Like It, I Love It." His first self-titled album was released in April of 1993.
The album didn't do so well, but his single "Indian Outlaw" became a hit. His second album, "Not a Moment Too Soon," reached number one in its first week on the charts, and he's had tons of new albums since.
FAITH'S UPBRINGING
Faith grew up in Star, Mississippi, with a loving family but knew she was adopted. Her adoptive parents, Edna and Ted, told Faith that her birth mother gave her up for adoption because she had an affair with a married man.
According to the story, Faith's biological mother couldn't get the married man to leave his wife and marry her. However, that was a lie as the musician's mother and father actually married and had another child, which they kept.
Despite this, Faith grew up happy with two older adoptive siblings, Wesley and Steven. Growing up, the future star felt something was missing in her life, and she later found it when she moved to Nashville.
FINDING HER BIRTH MOM
In 1987, 19-year-old Faith moved to Nashville looking for a singing career and ended up finding her mother too. When she finally met her mother face-to-face, the singer was shocked to meet someone who shared her genes, saying:
"I look like her, and I walk like her. I actually look most like her mother, my granny."
Faith could only stare when she met her mother, and it filled something she'd been missing all along. She also found out that her mother was an artist, which explained her inclination to music.
The country musician said she wasn't bitter about being given up for adoption and understood her mother just wanted to give her a better chance at life. Faith also met her biological father and full brother.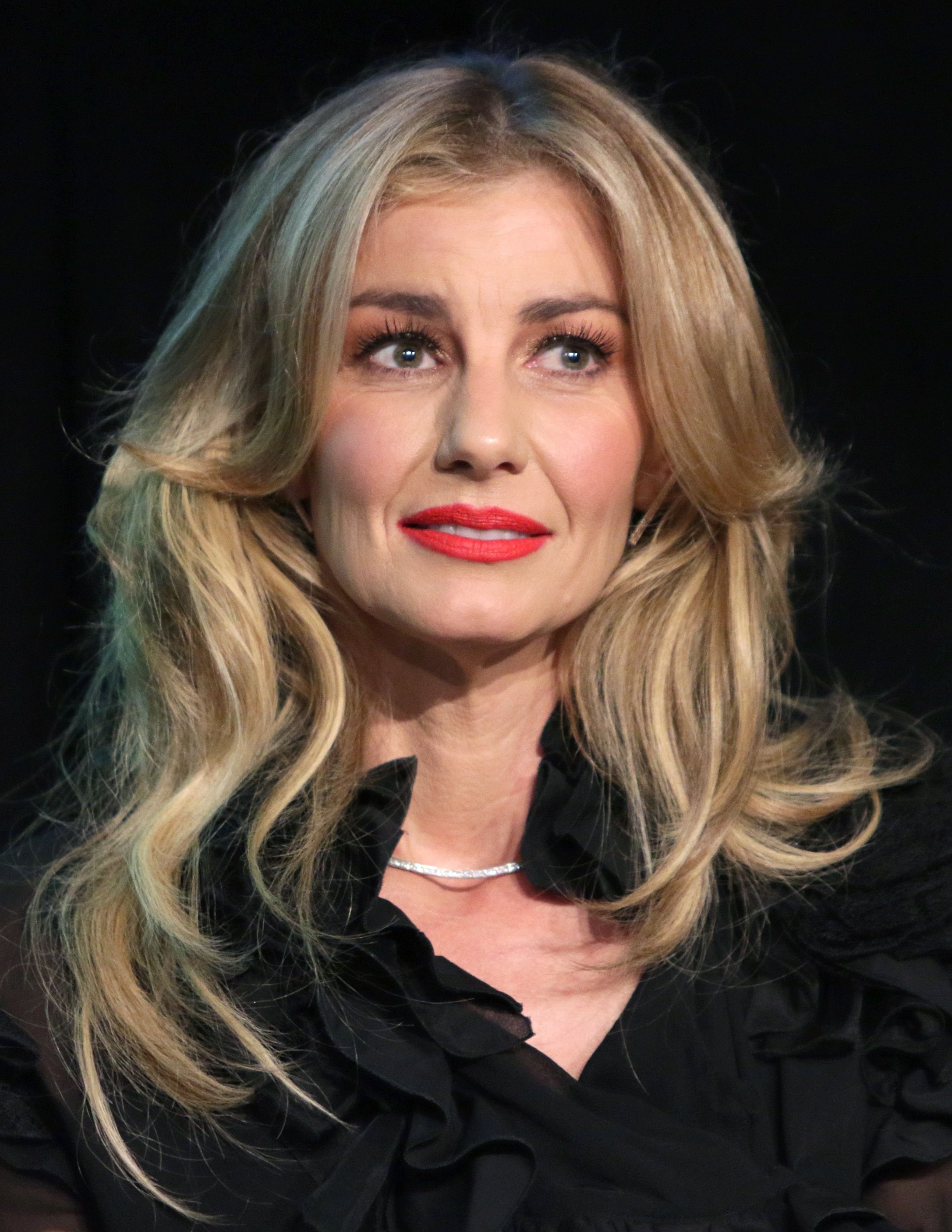 Faith Hill during the Billboard Touring Conference - Legends of Live: Tim McGraw and Faith Hill on November 14, 2017, in Beverly Hills, California | Photo: Jerritt Clark/Getty Images
HILL'S FIRST MARRIAGE
While staying in Nashville after moving in a few days before, Faith accompanied a friend, a songwriter, to a meeting with Daniel Hill. At the time, Daniel worked for a music publishing company.
Daniel was in awe of Faith's presence, and after she'd popped by his office a few times, he asked her out. After seeing each other, the singer married the music publishing executive in 1988.
HELPING TO FIND HER MOM
Although Faith was musically talented, she was confused and frustrated with the music industry. Her priorities had shifted to more domestic pursuits, like cooking and decorating their home.
She worked as a receptionist for Nashville businessman and singer Gary Morris when she found her birth mother through his and Daniel's encouragement. However, the experience changed her.
THE END OF FAITH'S FIRST MARRIAGE
Faith had some closure after meeting her mother and felt like she could finally move on. Sadly moving on meant she also began letting go of her strained marriage to Daniel.
Faith explained the change describing how she was like a flower ready to bloom, and marriage wasn't what she needed. They separated in 1991 after being married for almost five years, and in 1994 they were divorced.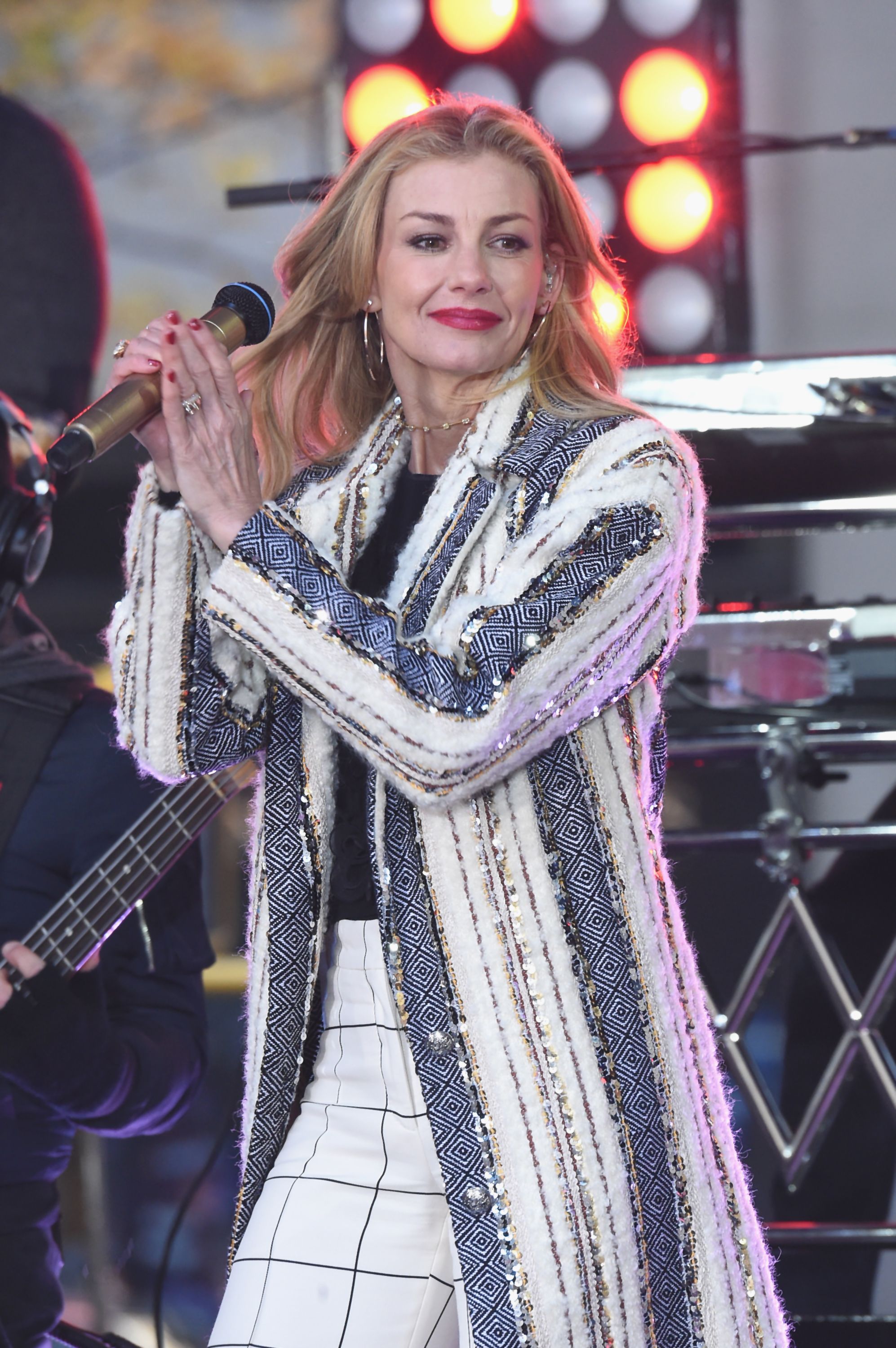 Faith Hill performs on NBC's "Today" at Rockefeller Plaza on November 17, 2017, in New York City | Photo: Jamie McCarthy/Getty Images
ENGAGEMENT TO SCOTT
Now that she had her focus back, Faith ended up landing a record deal with Warner Bros. Music in 1992. She released her first album, produced by Nashville's Scott Hendricks, a year later.
Hendricks was attracted to her, and soon enough, they were dating. By the time she was part of the 1996 Spontaneous Combustion tour, which included a collaboration with McGraw, Faith was engaged to Hendricks.
FAITH & TIM FIND EACH OTHER
That same year, she took to the stage as McGraw's opening act. The hot upcoming country singer was also engaged to his longtime girlfriend, Kristine Donahue when sparks flew between Faith and McGraw.
Not long after that, the two country stars broke up their engagements as they pursued a relationship together. In 1998, Faith discussed leaving Hendricks for McGraw with People, saying:
"If someone is going to judge my character because I was engaged to somebody and then I left him for somebody else…I can't control that, but I wasn't about to let Tim slip through my hands."
The singer noted how some people might call her a bad person for what she did and acknowledged she couldn't control their feelings. She adamantly said there was no way she would miss out on McGraw.
GETTING ENGAGED & MARRIED
In October 2021, McGraw opened up in an Instagram video about how he proposed to Faith. He revealed that they dated for a while and asked her to marry him a few times, but she kept saying no.
However, while performing at an outdoor festival, McGraw asked her hand in marriage while standing at a trailer house before going on stage. Faith was shocked by the seemingly random proposal but never answered before he left.
When McGraw went back to his dressing room, he found it empty, but a message saying "'Yes, I'm gonna be your wife,'" was scribbled in lipstick on a mirror. The couple actually kept that mirror.
SECRET TO HAPPY MARRIAGE
On October 6, 1996, the couple was married at the home of McGraw's aunt Barbara, near his Start, Louisiana hometown. During a 2017 Today interview, McGraw shared their secret to a happy marriage.
After being on stage, Faith [Hill] realized which part was her real-life when her children would run into her arms.
He said he was the one responsible for driving when it came to their car, but Faith was the one who drove their relationship. They also spoke together before doing things.
HAVING EACH OTHER'S BACKS
The couple who's been together for 25 years has gone through ups and downs in their relationship but, no matter what, they have each other's backs. In 2019, Faith lost her father after losing her mother in 2016.
The songstress survived the grief due to her present husband, whom her father had adored. When McGraw struggled with alcoholism 13 years ago, his wife helped him confront the problem.
MOTHERHOOD
Faith and McGraw welcomed three daughters Gracie, Maggie, and Audrey, in the decades-long marriage. Speaking to People in 2006, Faith noted how she could change from a mother to a performer fast.
She also shared that she didn't mind when her children would walk in while getting dressed. After being on stage, Faith realized which part was her real-life when her children would run into her arms.
Please fill in your e-mail so we can share with you our top stories!