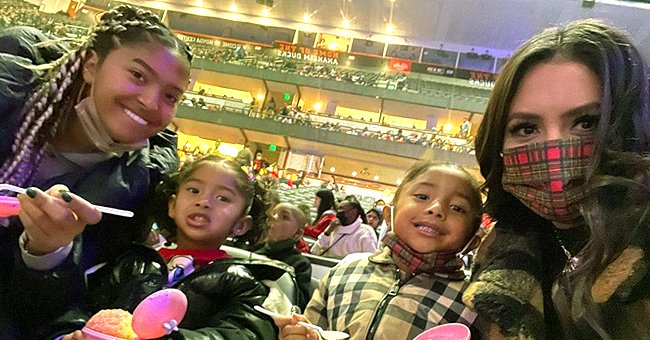 Getty Images | Instagram/Vanessa Bryant
Vanessa Bryant Shares Photos of Christmas Tradition with Her 3 Daughters - Capri Looks Like Her Late Dad
The Christmas holidays are here, and Vanessa Bryant shared the joy with her fans. The mother of four posted cute photos of her daughters, celebrating the season spirit.
Basketball legend Kobe Bryant's wife, Vanessa Bryant, has welcomed the holiday season in style. The former model shared her "Christmas tradition" with her fans on a photo featuring herself and her three daughters.
The family spent the day at a showing of Disney on Ice and snacked on princess snow cones. They also took numerous group selfies to commemorate the day.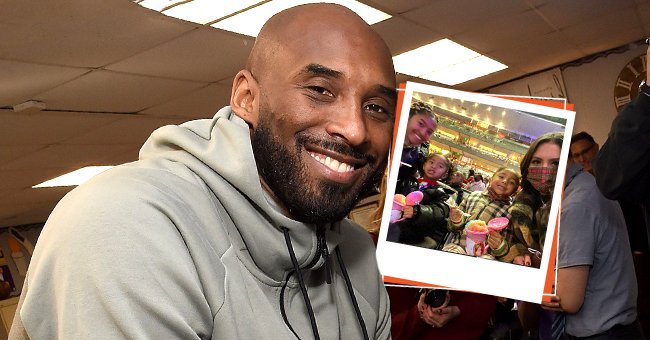 Legend basketball player Kobe Bryant | Photo: Getty Images Inset: Vanessa Bryant enjoying the Christmas season with her daughters | Photo: Instagram/Vanessa Bryant
Her daughters Natalia, 18, Bianka, 5, and Capri, 2, had the time of their lives as they looked fascinated by the different ice performers.
LIKE FATHER, LIKE DAUGHTER
In April, Vanessa shared a cute photo of her youngest daughter Capri, musing over how much she resembled her late father, Kobe Bryant. She shared that Capri was her father's twin and had his stare.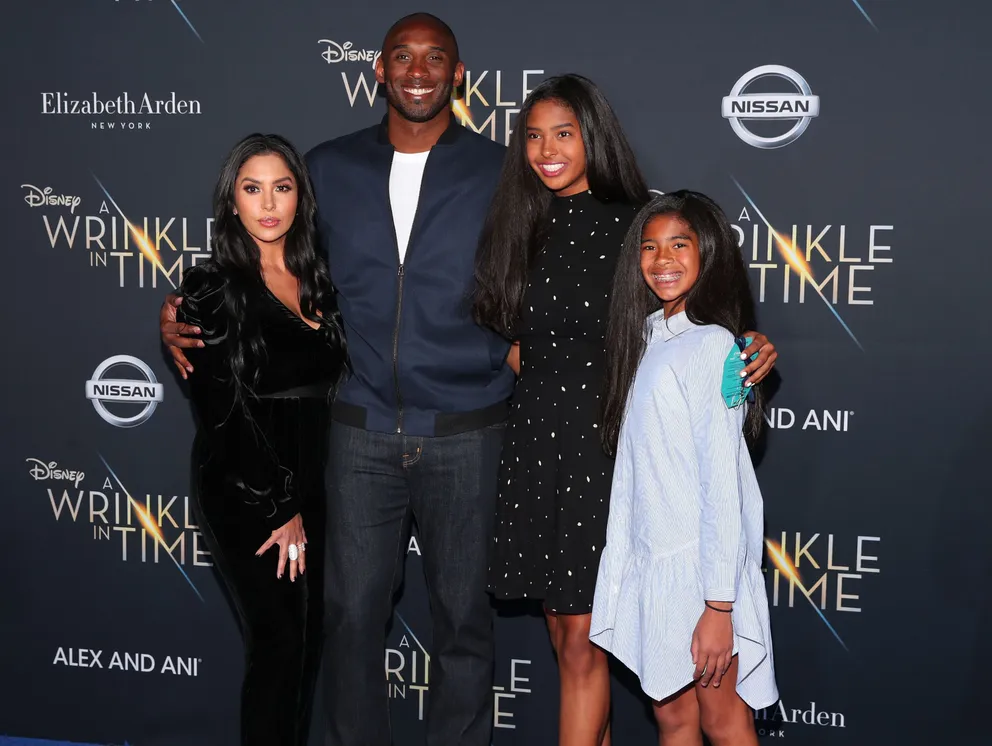 Vanessa and Kobe Bryant and their children attend the premiere of "A Wrinkle In Time" on February 26, 2018, in Los Angeles, California. | Source: Getty Images
The photo showed the then 21-month-old sitting comfortably on a pillow with a faraway look on her face. The resemblance between Capri and Vanessa's daughter Gigi is also undeniable. She captioned the photo:
"It's the KOBE stare for me~Capri Kobe. Daddy and Gigi's twin."
The post came only two months after Vanessa commented about how Capri had her father and sister's walk. Over the weekend, the family also celebrated another milestone as Vanessa's eldest daughter, Natalie, completed her freshman fall semester.
ONE SEMESTER DOWN
Recently, the 18-year-old shared an action-packed video documenting her college life. In the clip, Natalie looked stunning in a USC letterman jacket and shared memories of all the fun times she had with friends at concerts, parties, and Disneyland.
Vanessa announced her daughter's acceptance into the university by posting a video of Natalie's reaction to the news back in March.
QUITTING SPORTS
The news was a breath of fresh air after the family dealt with the heartbreaking loss of the family patriarch and the second daughter, Gigi, in a helicopter accident.
Natalia took after her father's love for sports, even though she preferred volleyball. She had become an exceptional middle blocker and loved attending USC volleyball games with her family.
But after her father passed on, she quit volleyball. Speaking to Vogue, she revealed that she left the sport because there had been so much going on at the time, and she just wanted to take a break from it all.
Natalia has, however, found a new interest and has been wowing fans with her latest modeling stints. She recently appeared on Beyoncé's new Adidas Ivy Park' Hall of Ivy' video.
Please fill in your e-mail so we can share with you our top stories!