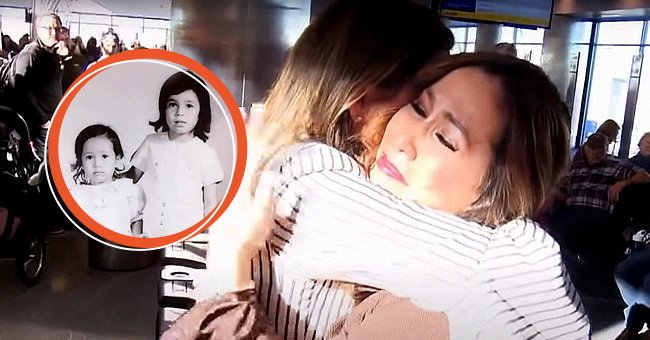 A photo of Berni Slowey and her sister, Rose's reunion | facebook.com/bernislowey youtube.com/cbs4denver
Woman Whose Sister Went Missing in the Crowd as a Child Reunites with Her 43 Years Later
A woman and her family were kept apart for a harrowing period that lasted over forty years. But the tragic times came to an end when the missing child, now grown, reunited with her sister.
The touching moment Berni Slowey found her sister, Rose, will always leave a bitter-sweet feeling in the hearts of their family members. But before that eureka moment, there was a 43-year period when Rose was considered missing or dead.
Berni's family woes started during the unrest of the Vietnam war, when she and her sister, Rose, were toddlers. However, the war left an indelible mark that caused the family pain for many years. Here's how the Slowey family found wholesome happiness again: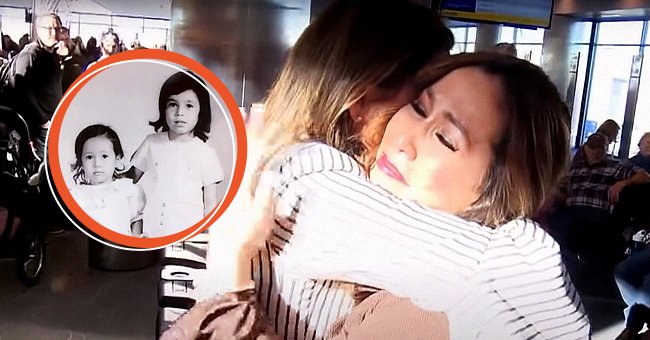 A photo of Berni Slowey and her sister, Rose's reunion | Photo: facebook.com/bernislowey youtube.com/cbs4denver
THE PAINFUL SEPARATION
Bernie and Rose were born to a Vietnamese mother, while their dad was an American soldier. Amid the war, everyone was thrown into pandemonium, and there were decrees that Vietnamese-American families would face persecution.
This prompted many such families to flee Vietnam to escape the punishment. Unfortunately, Berni's family found themselves in this situation, and their mom swung into action.
She planned to cart away her daughters to America, which was their home country. However, she was able to only bring Berni into the United States. This was because Rose, who was only two years old, went missing.
Due to the urgency with which she fled her country, Berni's mother could not wait for much longer to search for Rose, so she left the country with only one daughter. Once speaking about the incident, Berni shared:
"I can't even imagine making that choice. I have two sons, and I can't imagine being in that position my mother was in."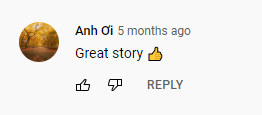 A netizens comment on the heartwarming youtube video | Photo: youtube.com/cbs4denver
THE SEARCH FOR ROSE
Berni and her parents settled down in the States, and with time, the family welcomed more children. Rose was hardly ever mentioned for a very long time.
At first, Berni could not understand why Rose was not with them or why her parents did not go back to get her from Vietnam. But time went by, and she grew up with memories of Rose at a far distance.
In 1995, Berni, who was already a successful banker and mother, headed to Vietnam with her mother in search of her long-lost sister. Unfortunately, the quest was futile as the mother-daughter pair returned home, dejected.

A netizens comment on the heartwarming youtube video | Photo: youtube.com/cbs4denver
Berni's mom sadly passed on in 2012 from diabetes, but Berni believed she died partly from a broken heart. The banker recalled that one of her mom's last statements was that she wished she had found Rose.
Berni continued searching for her sister by using her influential position. In a 2016 TED talk, Berni talked about Rose, hoping that her search would be productive, but the story remained the same.
THE DNA TEST THAT ENDED THE SEARCH
On Rose's side of the story, she grew up a Vietnamese immigrant in America. She was found by a Vietnamese woman while roaming the streets of Saigon.

A netizens comment on the heartwarming youtube video | Photo: youtube.com/cbs4denver
The woman adopted her and renamed her Vanessa. She also never told Rose the story surrounding her childhood. When Rose was 11, she and her adoptive mother moved to America.
Although her adoptive mom never told her her real story, Rose got the inclination that she was not part of the family. This was because of the snide remarks she got from other family members.
In May 2018, Rose's adoptive mother finally told her the truth, and it was a relief. So it turned out that both Rose and Berni started trying to piece the puzzles together in different parts of the same country.

A netizens comment on the heartwarming youtube video | Photo: youtube.com/cbs4denver
One fateful day, Rose, now in her forties, saw a DNA ad and decided to try her luck. She got tested for $99, and her DNA matched with a cousin in Colorado.
After Rose and her cousin spoke, there were connections between the story in Berni's family and Rose's story. Ultimately, the sisters communicated on the phone, and another test confirmed they were full sisters.
On January 4, 2019, the almost surreal story of the separated sisters changed for good. Rose flew from her home in Orange County to meet Berni for the first time in 43 years.
Please fill in your e-mail so we can share with you our top stories!