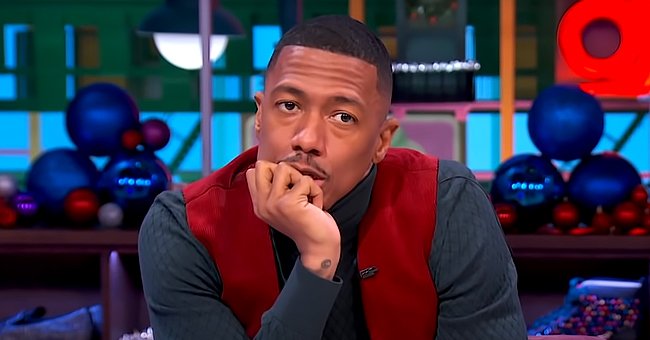 Nick Cannon | Getty Images
Nick Cannon Gets Tattoo to Honor Late Son & Alyssa Scott Says She Sees Their Baby in 'Everything'
The holiday season started on a low spirit for Nick Cannon and Alyssa Scott after losing their 5-month-old son. Cannon made the heartbreaking announcement on "The Nick Cannon Show."
The actor opened up about his loss, taking his audience through his journey since Zen was born in June. He also shared the struggles leading to his death and his last moments.
During the first two months of Zen's life, his parents had noticed that their child had interesting breathing and a persistent cough. His parents always thought Zen had a bad case of sinuses.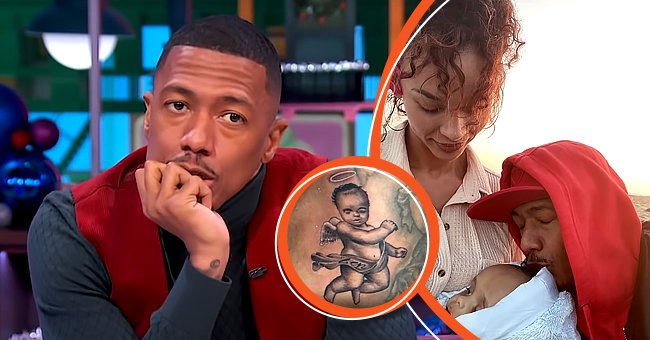 Left: Show host Nick Cannon Photo youtube.com/NickCannonShow Right: Nick Cannon, Alyssa Scott and their son Zen. Inset: : Cannon's tattoo of Zen: Photo: Instagram.com/nickcannon
When it did not seem to go away, the alarmed parents took him for a check-up, but the doctors disclosed that he was suffering from a form of cancer characterized by a tumor in his head.
After a successful surgery, his parents could rest easy, but after Thanksgiving, the condition seemed only to get worse. The tumor grew fast, and the parents knew they were running out of time.
Zen spent his last weekend at the beach with his parents before succumbing to the illness and waving the world goodbye on December 5.
A TATTOO TO HONOR ZEN
The grieving parents mourned their son, as fans from all over the world paid tribute to young Zen, wishing him peace on his way. But Cannon is doing more to honor his son's memories.
During the "Pic of the Day" segment on an episode of "The Nick Cannon Show," Cannon had an emotional tribute lined up for his viewers.
The rapper showed a framed photo of a tattoo he got on the side of his stomach, a process he says caused him a lot of pain. It was, however, worth the pain.
On the other hand, Scott is honoring her son by sharing cute photos of their time together. One such photo shows Zen in his car seat while others show the mother-son duo at the beach.
"I SEE ZEN IN EVERYTHING BEAUTIFUL"
She captioned the photos saying she sees her son in everything beautiful. She shared more pictures with her fans, remembering the short time she got to spend with her son.
And for the first time since losing her son, Scott was spotted outdoors. Exclusive pics obtained by The Sun showed the mother of two dropping off her three-year-old daughter, Zeela, at school in Chico, California.
REMAINING STRONG EVEN IN GRIEF
She has been spending the hard times at her parents' home in Northern California. A source revealed that even though Scott was trying to stay strong, one could easily see how heartbroken she was.
Cannon also praised his baby mama, referring to her as "the strongest woman I've ever seen." He disclosed that during the final moments of their son's life, she never once got angry or caused an argument.
Please fill in your e-mail so we can share with you our top stories!