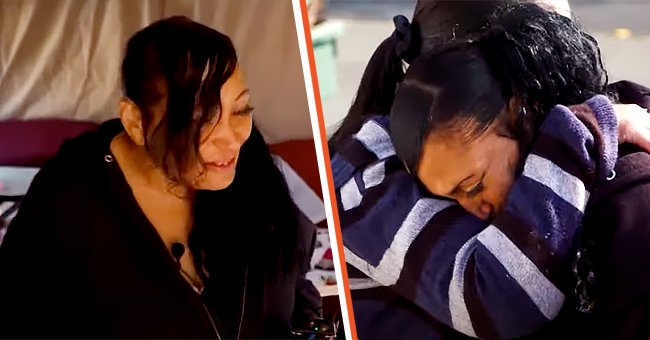 youtube.com/ABC10
Mom and Kids Lose Their Home, Strangers Raise Money and Buy Them a Trailer
A homeless family from Elk Grove, California, was shown love and kindness by strangers. The mother and her kids received a new trailer just in time to celebrate Thanksgiving.
Parents always strive to provide for their family, despite the odds stacked against them. But sometimes, dire circumstances can make things difficult, leaving them no choice but to hope for a miracle.
A mother experienced something similar when she lost her home and had nowhere to live. More than anything, she worried for her little children.
LOSING EVERYTHING
Felicia Washington once had a beautiful four-bedroom, two-story house with marble flooring and a pool. Her home had three bathrooms, so she and her kids never worried about taking a shower. She told ABC10:
The smallest things we take for granted like a shower, being able to just use a restroom when we want to and when they're gone, it's just like, so it's so hard to find simple things like that (sic)."
Unfortunately, everything changed when she became homeless. Washington and her kids found themselves on the streets with nothing to eat and nowhere to go.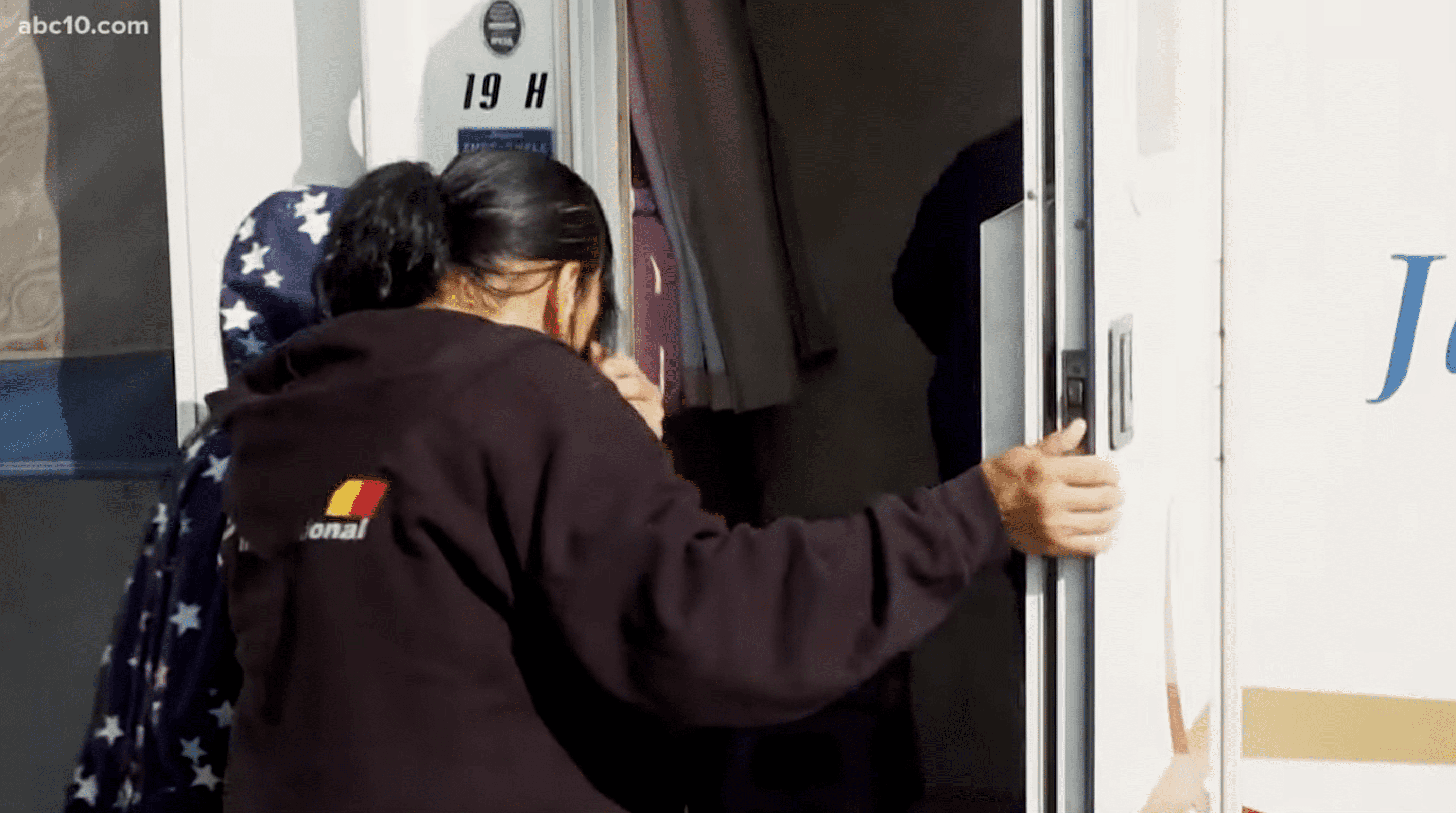 Felicia Washington entering inside the new trailer with her kids. | Photo: YouTube.com/ABC10
SURVIVING THE WORST
Even worse was when people treated them like a nobody. Despite staying strong for her kids, Washington didn't know how to fix her current situation. The family was forced to sleep in vans, safe ground sites, tents, and abandoned buildings.
The happy mother revealed she was initially skeptical and didn't know whether something like a GoFundMe could prove helpful.
Washington's kids, who were enrolled in Elk Grove Unified School District, found it challenging to pursue their education in such circumstances. But amidst the trials and tribulations, Washington's only source of encouragement was her kids.
LIGHT OF HOPE
The distraught mom was astonished to see her daughter's performance in school, despite living in unfavorable conditions. She also shared:
"I'm surprised my six-year-old got all A's, and she's like the top of her class. I don't know (how) she did it living in a car."
Luckily, things turned around for the Washingtons when strangers set up a GoFundMe page to raise funds. Within 24 hours, the fundraiser generated enough money to buy a new trailer for the homeless family.
A PLACE TO CALL HOME
Washington was dumbfounded and couldn't believe the community had stepped up to help her family. Her daughter, Annaleise, was thrilled to sleep in her new home and couldn't wait to play with her stuffed toys.
The happy mother revealed she was initially skeptical and didn't know whether something like a GoFundMe could prove helpful. She also extended heartfelt gratitude to all the people who helped her find a place to call home.
Having a new trailer just in time for Thanksgiving meant the world to Washington and her children. They would no longer have to worry about necessities, like using a washroom or having food to eat. Indeed, small acts of kindness can do wonders!
Please fill in your e-mail so we can share with you our top stories!