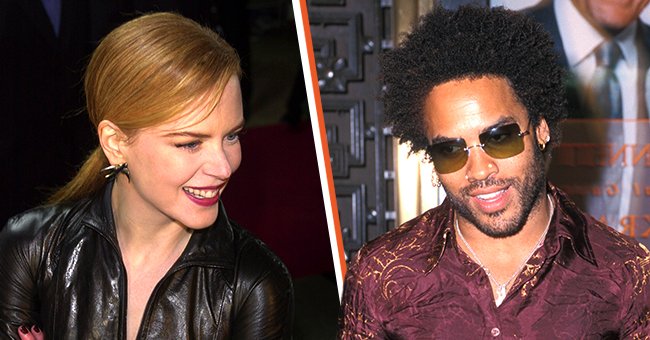 Getty Images
Nicole Kidman Was Quietly Engaged between Her Two Highly Publicized Marriages
Actress Nicole Kidman has had a few marriages in her lifetime, and between them, she once got engaged to Lenny Kravitz. The engagement didn't last, but the two remained friends.
Nicole Kidman's ex-husband is known as Tom Cruise. Several years after divorcing him, the actress confessed in 2006 that she still loved the "Mission Impossible" star.
When she confessed to Ladies' Home Journal, it was during the same time she saw Lenny Kravitz. Kidman had a painful divorce to Cruise, describing it as such:
"That was a major shock."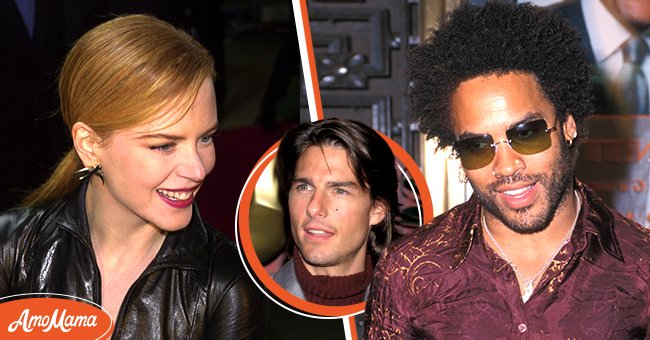 Nicole Kidman at the premiere of "Mission Impossible 2" on May 30, 2000, in Sydney, Australia, Tom Cruise at the 72nd Annual Academy Awards Nominees Luncheon on March 13, 2000, in Beverly Hills, California, and Lenny Kravitz at the DNC 2000 Fundraiser New York Concert | Photos: Peter Carrette Archive/Ron Galella, Ltd./Ron Galella Collection/Getty Images
NICOLE'S DIVORCE FROM TOM
In February 2001, Cruise filed for divorce against Kidman after being married for 10 years. He cited irreconcilable differences for the dissolution, and the divorce went through later that year.
Kidman confessed that she knew her ex-husband was planning something big, but she hadn't anticipated that it would be a divorce. She described it as the demise of their family and pretty much akin to death.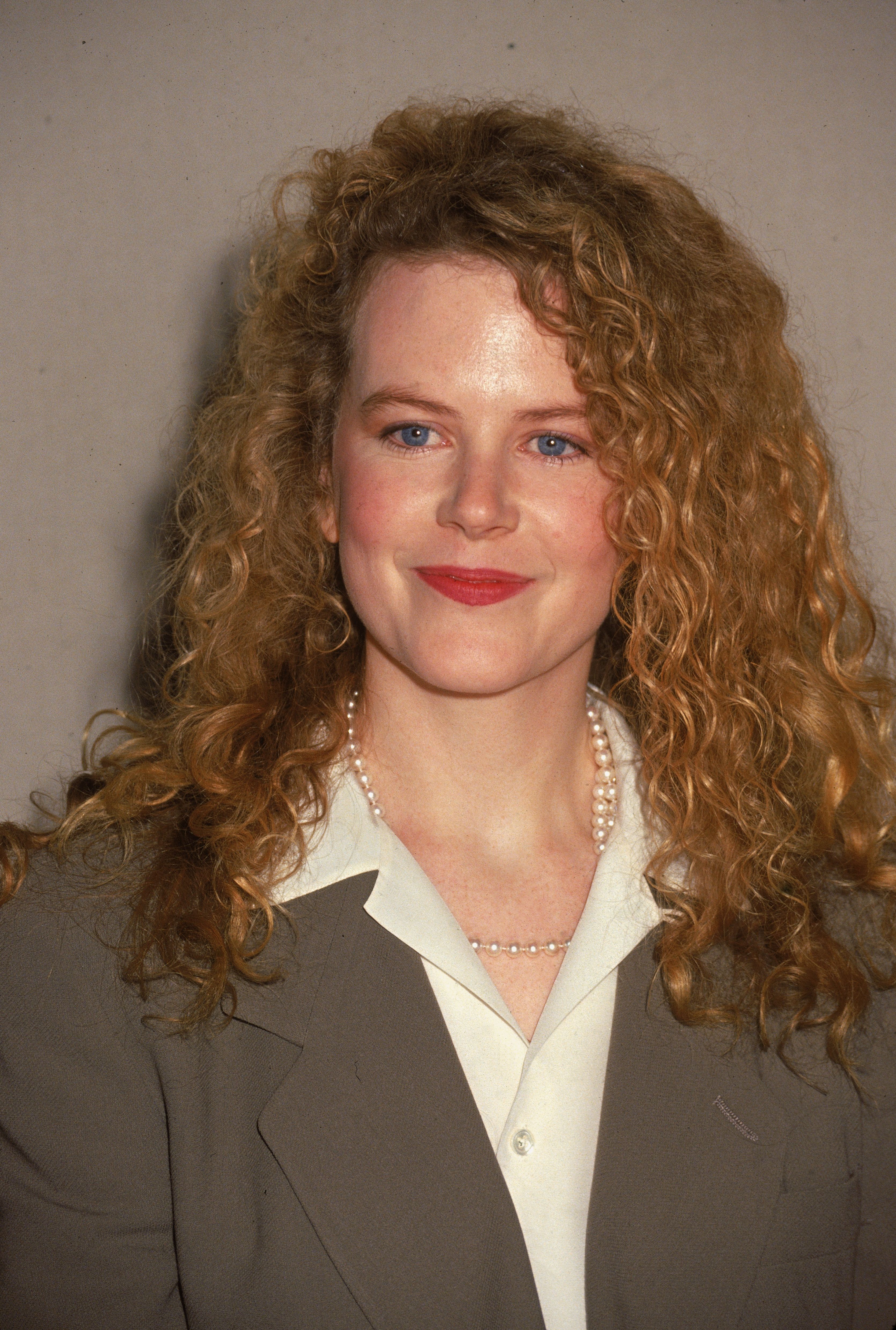 A headshot portrait of Australian actor Nicole Kidman, circa 1989 | Photo: Bob Grant/Fotos International/Getty Images
DATING & MYSTERY ENGAGEMENT
While married together, the former couple adopted two children, daughter Isabella and son Connor. In 2007, Kidman celebrated her 40th birthday by speaking to Vanity Fair.
That year also happened to be the first anniversary of her marriage to Keith Urban, a country musician. The interview mentioned that the actress had been romantically linked to Lenny Kravitz before marrying Urban.
Besides Kravitz, Kidman was also said to have dated film producer Steve Bing. She shared with the publication the state of mind she was in after her divorce from Cruise, saying:
"I didn't really want a relationship. I just wanted my kids to have me, and I didn't feel comfortable having some person in that small hubbub."
During the interview, she mistakenly revealed that she'd gotten engaged to someone, but the move wasn't right because she wasn't ready, and neither was the person.
Kidman refused to mention who the mystery person was. However, she did admit that she wasn't into dating because she preferred deep connections when it came to relationships.
REVEALING THE MYSTERY MAN
During a December 2017 Net-A-Porter interview, Kidman finally revealed her mystery man. While speaking about her role in the series "Big Little Lies," she mentioned how she knew well one of her co-stars, Zoë Kravitz.
Kidman admitted that she was once engaged to Zoë's father, Lenny. She joked how they kept it all in the family and mentioned how she loved the rock star and described him as a good guy.
ZOË'S TAKE ON NICOLE'S CONFESSION
Kidman and Lenny were engaged in the early 2000s, and it wasn't public knowledge. Speaking to The EDIT, Zoë laughed while sharing that she thought Kidman had forgotten that no one knew she was once engaged to her father.
The younger actress revealed that Kidman was living together with them at one point. She said she was 13 at the time and recalled how the "Moulin Rouge!" actress was nice to her and took her to see movies.
NICOLE & LENNY'S RELATIONSHIP
Kidman had spent time denying the rumors that she and Lenny were dating and said they were friends until the confession she made. In a 2003 People article, it was revealed that Lenny met Kidman when she was renting his apartment in 2002.
The pair were spotted together at various events, including Manhattan's hot spots. The Oscar Award-winning actress and the rocker were also seen at high-profile events and places like Tavern on the Green.
ACTRESS & ROCKER'S RELATIONSHIP NOW
Even though Kidman and Lenny were engaged, they never married and separated in 2004. However, that didn't mean things ended on a sour note between the two stars because they're still on good terms.
In 2013, the "Rabbit Hole" actress and the singer were seen greeting and posing for photos when they ran into each other in Nashville at the CMT Music Awards. Kidman attended the event with her current husband, Urban.
The former couple was also seen sharing a hug with Lenny in 2016 at the Hollywood Film Awards. In a 2017 Mr. Porter's The Journal interview, Lenny described his ex-fiancée as an amazing person.
He also admitted that he and Kidman had been together and that their relationship had been great. The musician was once married to ex-wife Lisa Bonet in 1987 before their divorce in 1993.
KIDMAN & URBAN'S MARRIAGE
While attending the G'Day USA gala in 2005 in Los Angeles, Kidman met Urban. In 2013, the actress told Ellen DeGeneres that she thought the country singer wasn't smitten with her when they first met.
[Keith] Urban later explained how the challenge that happened so early in their marriage, managed to bring them even closer.
However, he later told her that he was keen but didn't want to show it. Urban eventually called the actress four months after they initially met, and the pair hit it off.
The singer explained to Kidman that he had to take care of some things before asking her out. The relationship between the two progressed fast, and after dating for a month, the actress knew she wanted to marry him.
The couple delayed it a little longer and tied the knot in June 2006. In 2014's Elle magazine, Kidman shared how she liked getting married and the process of learning to know each other afterward.
THE HURDLE
Sadly, not long after getting married, Kidman and Urban hit a rough patch in their relationship. In October 2006, the country singer checked himself into rehabilitation for alcohol addiction.
His new wife had to cancel a press tour so she could be by his side, support him, and pay him visits. Urban later explained how the challenge that happened so early in their marriage managed to bring them even closer.
The two stars welcomed two daughters, Sunday Rose, born in 2008, and Faith Margaret, born via gestational surrogacy during their marriage. The couple was meant to be together, and they've been going strong ever since.
Please fill in your e-mail so we can share with you our top stories!