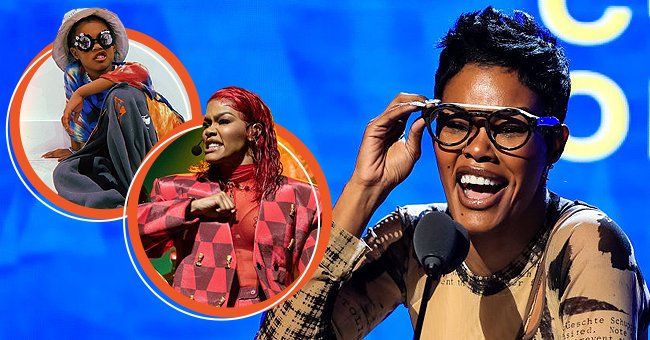 Getty Images | instagram.com/teyanataylor
Teyana Taylor's 'Boss' Daughter Junie Turns 6 and Steals the Show during Her Mom's Recent Performance
Singer-songwriter Teyana Taylor is a proud mother. She celebrated a milestone in her daughter's life as she clocked six years of age.
"Wake Up Love" hitmaker Teyana Taylor paid tribute to her daughter in a sweet Instagram post featuring her daughter Iman "Junie" Shumpert. The little girl donned an oversized tie-dye shirt and oversized gray sweatpants.
She also wore a bucket hat and completed the exciting look with sunglasses. On the sweet tribute, Taylor gave a shout-out to her daughter, calling her the coolest, the funniest, the boss, and the legend.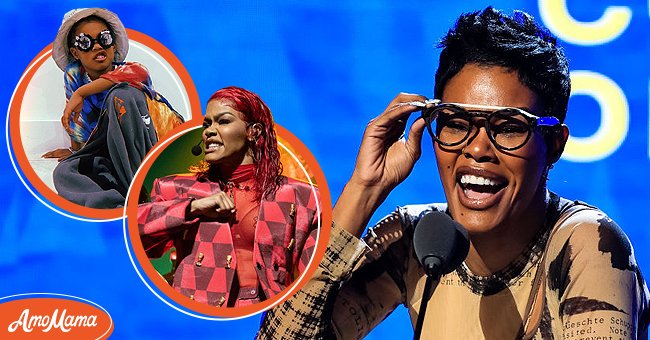 Iman "Junie" Shumpert and her mother singer Teyana Taylor. | Photo: Instagram.com/teyanataylor
She wished her a fantastic 6th birthday saying she was one of the most amazing kids she's ever met and included several red heart emojis.
FOLLOWING IN HER PARENTS' FOOTSTEPS
Born to two multi-hyphenate superstars, it comes as no surprise that little Junie has her eye on the spotlight. And she is already doing an excellent job of it. The little girl stole the show during her mother's performances in November.
The mother-daughter duo rocked the crowd with a song from Taylors "The Album" project called "Come Back To Me." Junie also features in the original song alongside rapper Rick Ross.
She has proven that she is a force to reckon with and will grow to become a superstar at such a young age. During her mother's "The Last Rose Petal: Farewell Tour," the little girl called out fans fighting in the crowd.
Taylor, who is closing out her music career, realized some fans in the crowd were fighting and asked those involved to stop it. Junie jumped in and confronted the fans asking whoever was involved in the altercation to get out.
However, the confrontation was not the first time Junie shocked fans with her courageous persona. When she was two, she tagged along as Taylor stopped by "The Angie Martinez Show" to promote her album, "Keep That Same Energy."
JUNIE STEALS THE SHOW
Even before Angie could start questioning her guest, little Junie began singing along to her mother's tunes. Asked what her favorite song from her mother's Kanye-produced album "KTSE" was, she began singing "Issues/Hold on" as her mother joined in.
Suffice to say that Taylor is a proud mother and encourages her daughter to explore social media. She recognizes that social media, especially TikTok, is an excellent way for the little girl to showcase her creativity and learn new stuff.
However, Taylor is not oblivious of the dangers of being on social media and says she will find a way to monitor her daughter's activities and make sure she is in a safe space.
Please fill in your e-mail so we can share with you our top stories!