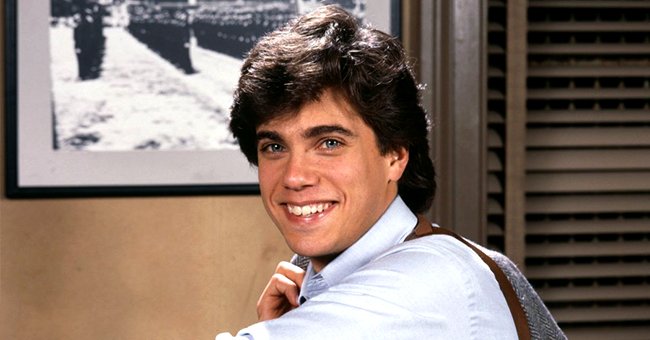 Getty Images
'That's Great': Former Teen Idol Robby Benson Once Said about People Thinking He's Already Dead
At one time, people thought former teen idol, Robby Benson, was dead. So much so that he wrote a book titled "I'm Not Dead. Yet!" Find out his thoughts about people thinking he was dead and much more about his life.
American actor Robby Benson rose to prominence as a teen idol in the late 1970s after starring in the sports films "One on One" and "Ice Castles."
In 1991, he portrayed the voice of the Beast in Disney's animated film "Beauty and the Beast." He also did the same for the film's many sequels and spin-offs. Thanks to the role, he garnered more fame.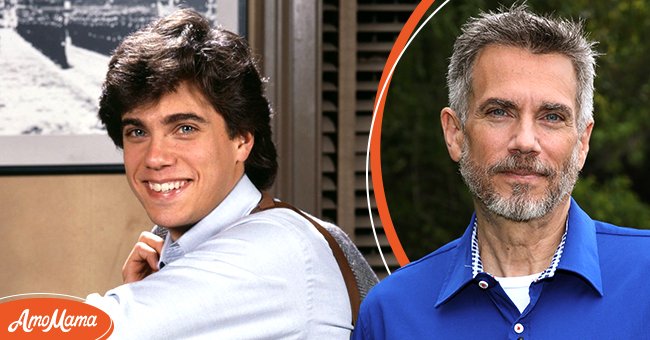 Headshots of American voice actor, Roddy Benson. | Photo: Getty Images
Benson is also a director credited for directing six episodes of the famed sitcom "Friends." Besides acting and directing, he is also a heart research activist.
Benson is a married man and a proud father of two children. Find out more about the actor, his family life, and health issues that made people think he was dead.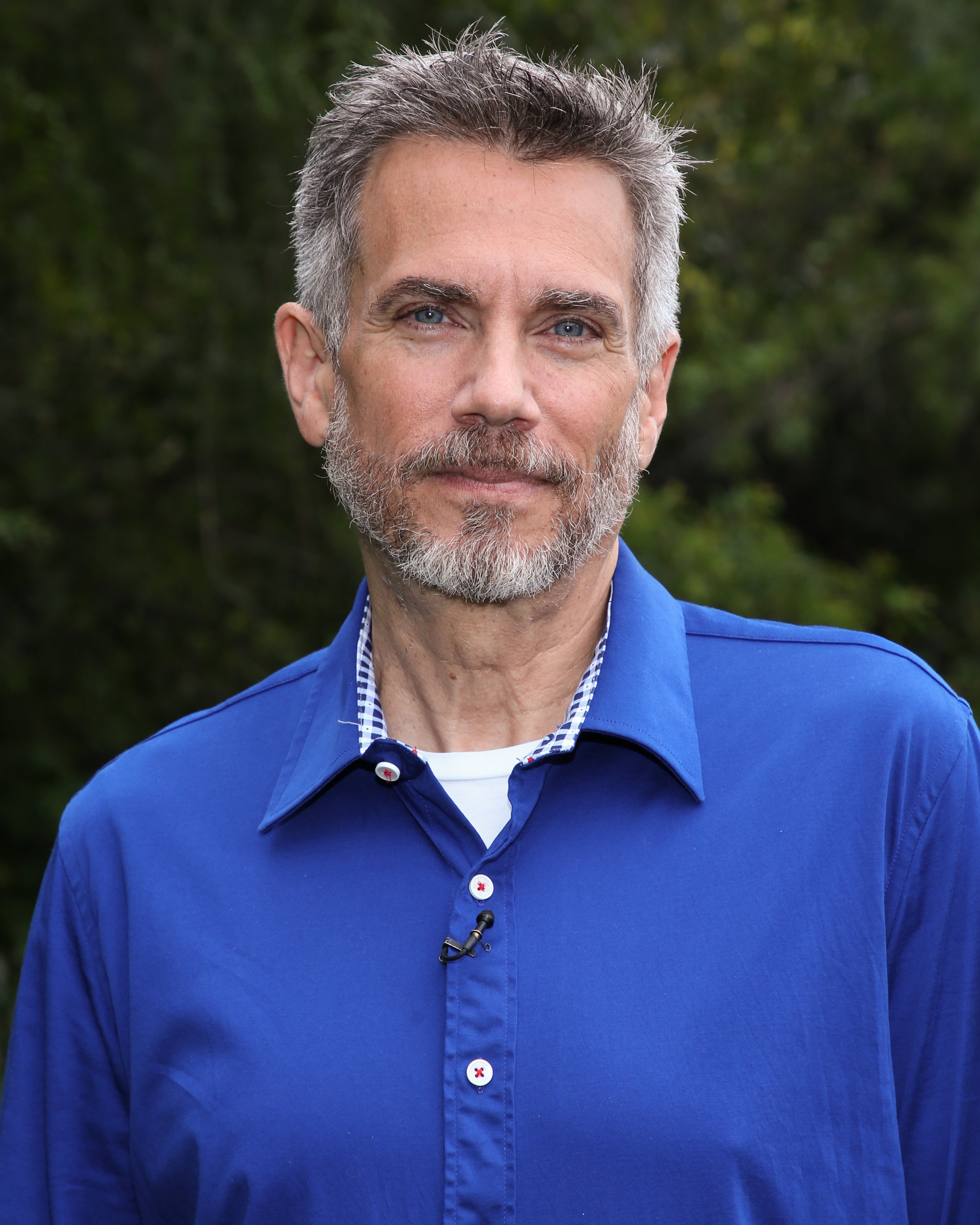 Robby Benson pictured Hallmark's "Home & Family" at Universal Studios Hollywood, 2019, Universal Studios. | Photo: Getty Images
A LONG-LASTING LOVE
Benson is married to singer and actress Karla DeVito, who played the lead role in "The Pirates of Penzance" on Broadway. Benson also starred in the production, and he met DeVito through that means.
During an interview with Hallmark Channel, Benson opened up about how he fell in love with his wife. He remarked that they got married downstage eight times a week while they were in a play together.
However, all the while, he kept thinking to himself that he wanted her to be his wife in reality and forever. Benson revealed he begged Devito for about a year until she finally said yes. The couple tied the knot on July 11, 1982, and have been married since then.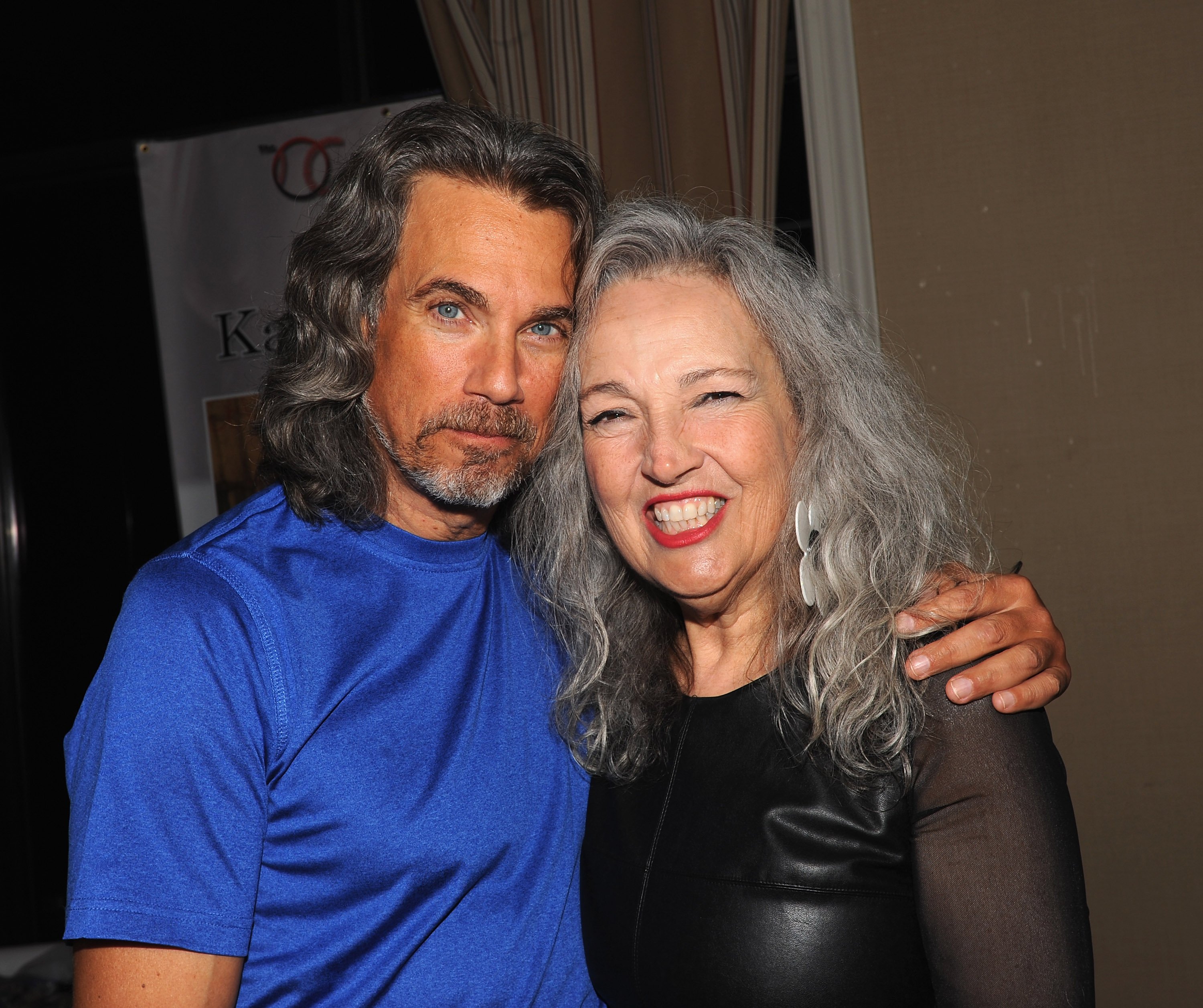 Robby Benson and Karla DeVito attending the Chiller Theatre Expo - Day 1, 2015, Parsippany, New Jersey. | Photo: Getty Images
DeVito previously opened up about the start of her relationship with Benson and why she said yes to him during a chat with People. She said she was going on a nice smooth course then and was not expecting to fall madly in love with anyone.
However, Benson was a loner, and "The Pirates of Penzance" music director Dan Berlinghoff decided to take him to lunch with cast members one at a time.
For the first outing, which turned out to be the last, Berlinghoff paired Benson with DeVito. Both of them discovered they liked each other all along.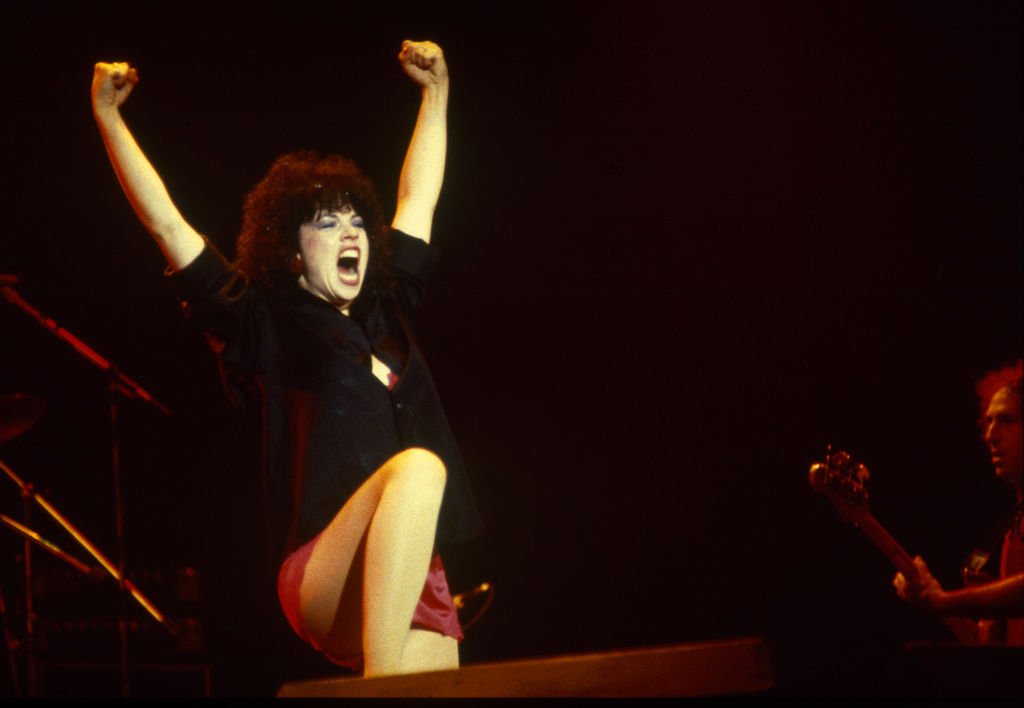 Karla DeVito, Meat Loaf, Midnight at the lost and found tour, Wembley Arena 24 September 1983. | Photo: Getty Images
DeVito said Benson was so creative and a lovely, humble person, whom she thought to be very serious. She added that it was fun to discover her juggled plates and walked into walls.
DeVito also disclosed that Benson was the first person she met who spoke of marriage in a real sense. She revealed he had a lovely way of talking about the future, which she did not do, and believed their relationship would be the anchor of her life.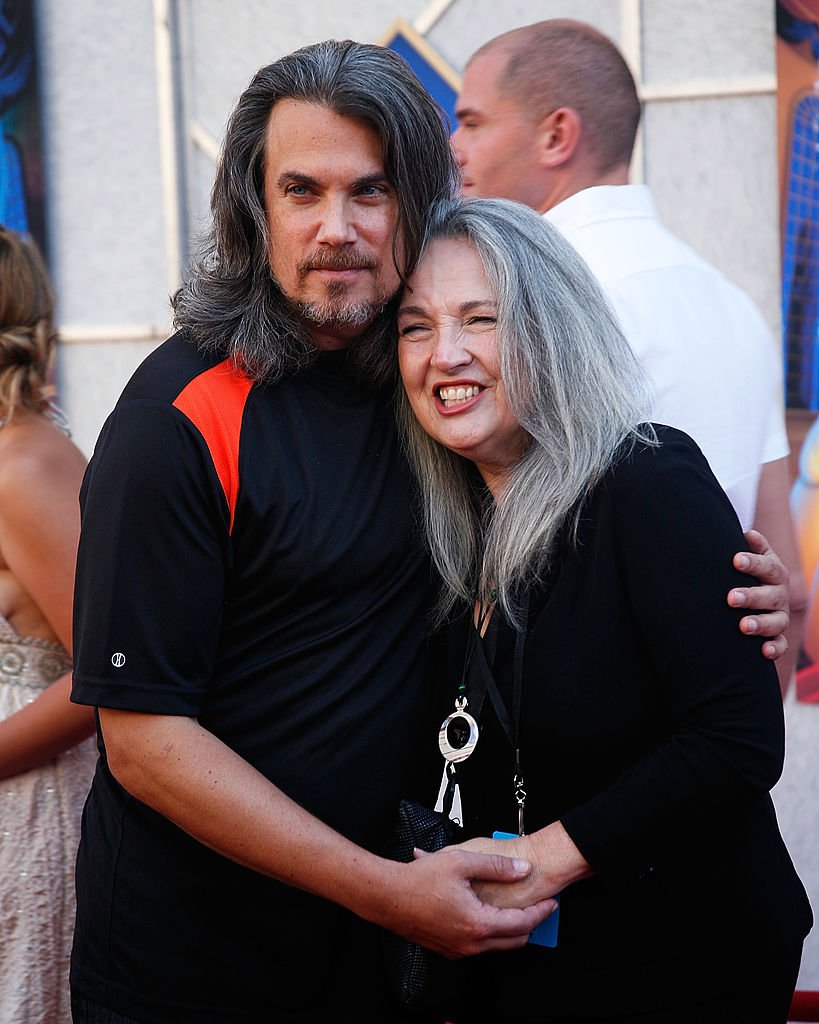 Actor Robby Benson and his wife Karla DeVito arrive at the "Beauty And The Beast" sing-a-long premiere and DVD release party at the El Capitan Theatre on October 2, 2010 in Hollywood, California. | Photo: Getty Images
BENSON'S ODD CAREER TWIST
After starring in several hit films in the late 1970s, Benson's career took a downward spiral after appearing in several movies considered box-office and critical disasters. Also, he experienced health issues that required surgery.
Thus, the actor was away from the spotlight. During this period, he participated in several other activities like writing music, voice acting, directing, and teaching an advanced production course at New York University's Film School.
Benson also taught at the University of Utah and the University of South Carolina. In 2007, he and his family moved to their farm in North Carolina, which they bought in 2003.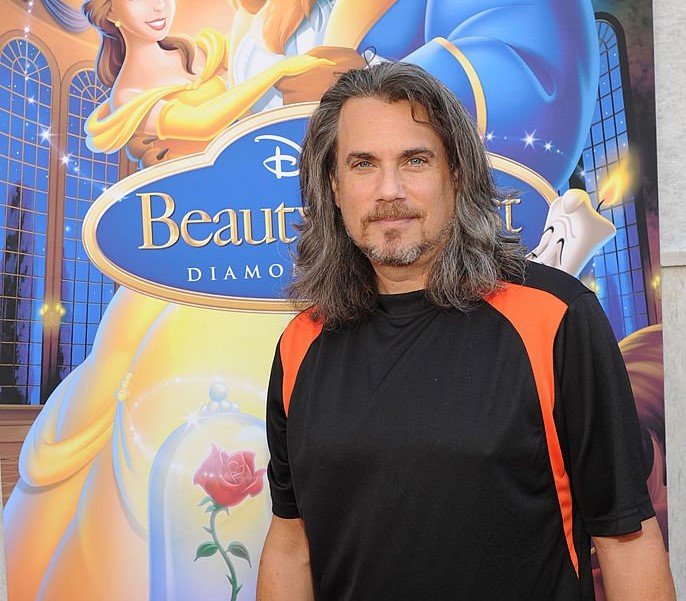 Robby Benson arrives at the 'Beauty and the Beast' Sing-A-Long DVD premiere at the El Capitan theater on October 2, 2010 in Los Angeles, California. | Photo: Getty Images
They were contemplating the future before he got a call from producer Larry Mortoff, who offered him a directorial role in "Billy: The Early Years," a film about evangelist Billy Graham.
Benson accepted the offer and got to work on the film. He made some alterations to the film and made it fun and humorous. After experiencing many changes in his career, Benson is knowledgeable about career twists and turns and has shared some words of wisdom with his students.
Besides his book, Benson also returned to acting in 2019.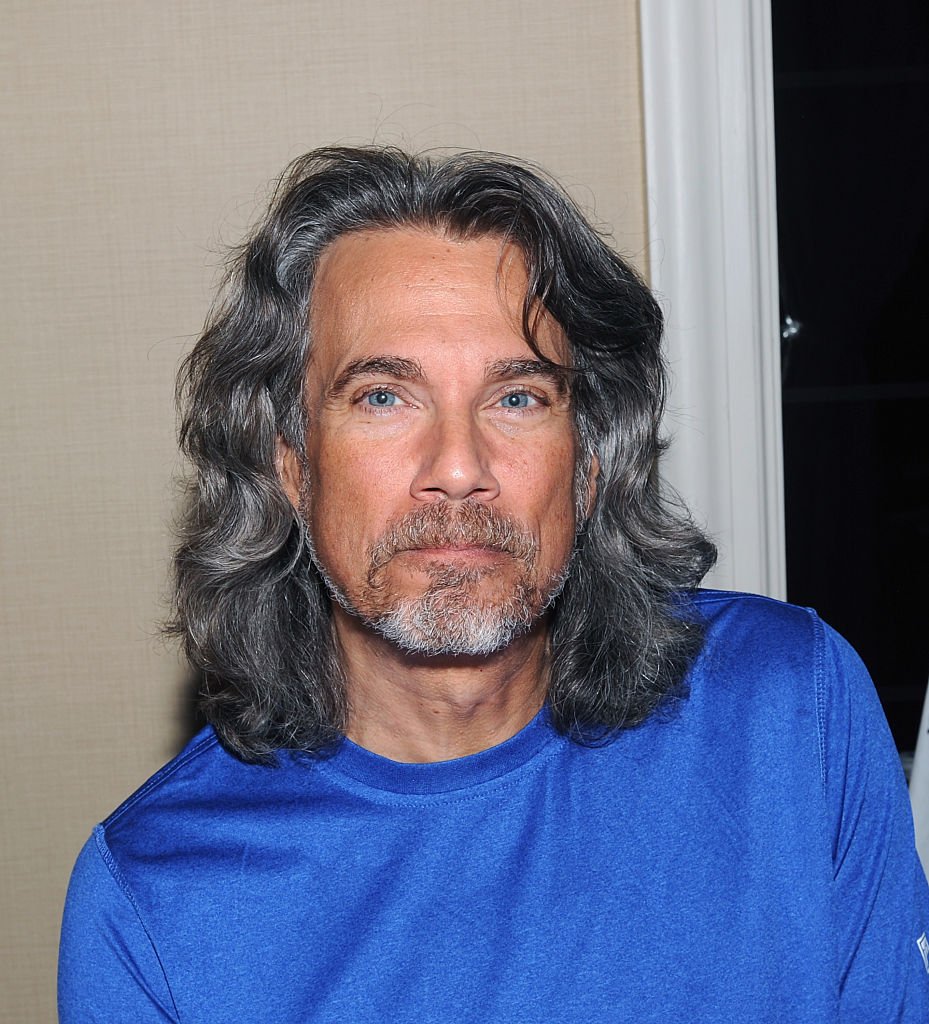 Robby Benson pictured at the Chiller Theatre Expo - Day 1, 2015, Parsippany, New Jersey. | Photo: Getty Images
During an appearance on OWN Network, he said it was important for students to have the ability and the space to fail because that is how they learn. He also said he shows his students how he has failed many times.
The actor and director said he tells his students that his class is not for those who are in the business because they want to be famous and make money. He said they must have a passion for working long hours daily and not be angry or complain about it but love it instead.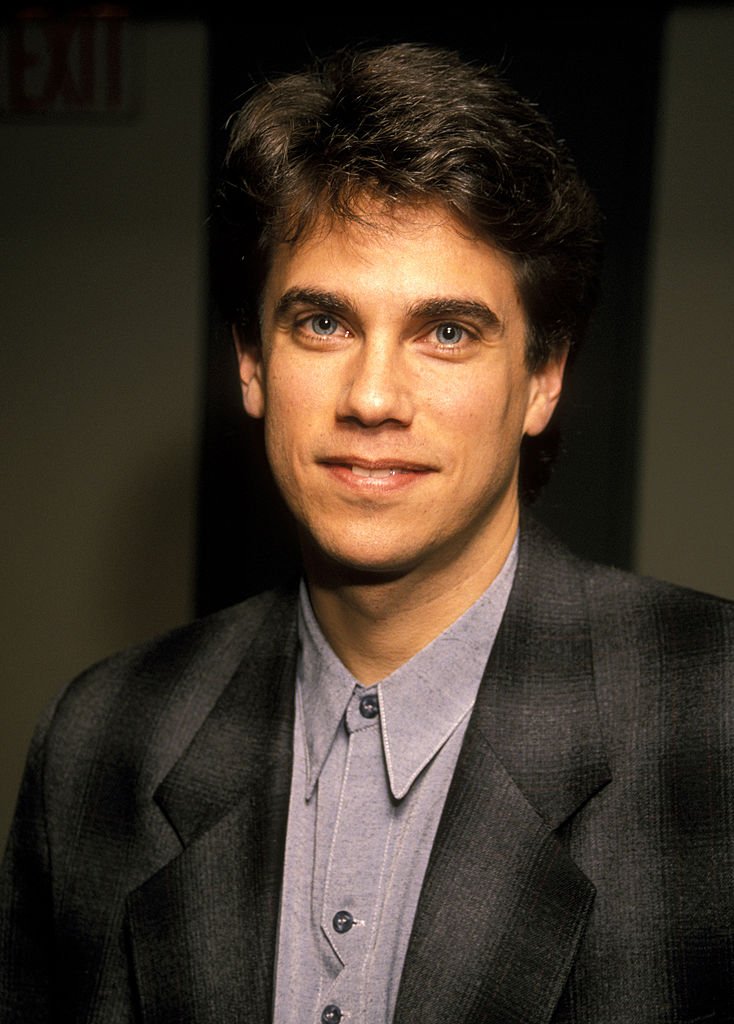 Robby Benson during Premiere of "Modern Love" at French Institute in New York City, New York, United States. | Photo: Getty Images
BENSON'S HEALTH STRUGGLES
Benson was born with a weak heart valve. He was diagnosed with a heart murmur caused by a bicuspid aortic valve defect when he was a teenager.
Benson started experiencing symptoms like dizziness and loss of consciousness in his late twenties. However, he did not tell anyone about how he was feeling.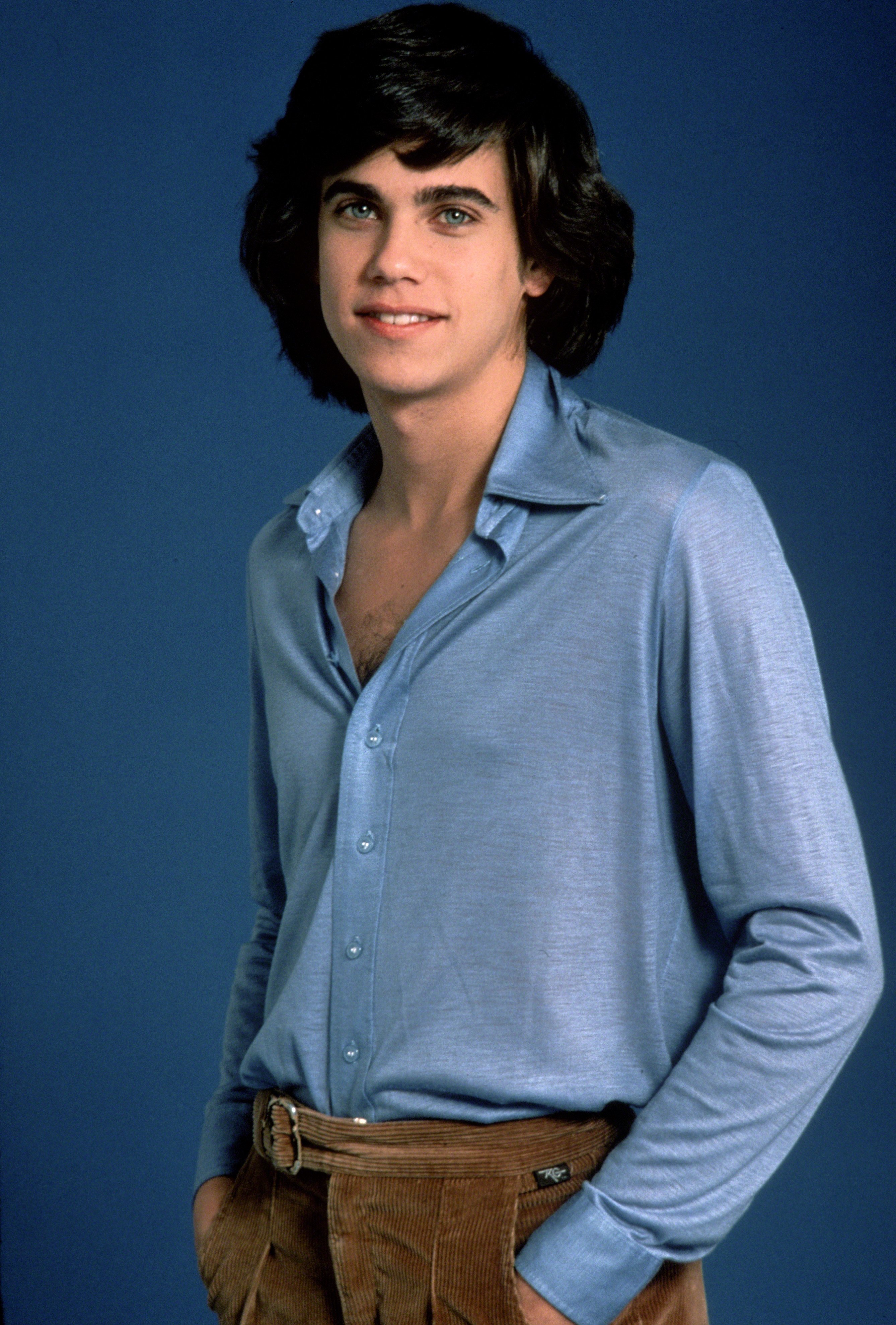 Robby Benson pictured in a studio portrait circa 1978 in New York City. | Photo: Getty Images
In a chat with People, Benson recalled passing out and thinking he had a severe issue. However, he decided not to tell anyone about it. He explained:
"I was brought up very, very old school, and you don't tell anybody you're hurt or you're injured and you especially don't tell anyone that you have a heart problem."
Benson underwent open-heart surgery in 1984 to correct the valve defect. The actor received a bovine valve transplant that lasted 15 years. After the bovine valve failed, he needed a second surgery in 2000 and underwent the Ross procedure.
However, for six years after his second surgery, Benson struggled continuously with breathing. Thus, he had to undergo a third open-heart surgery.
During that surgery, it was discovered that his aortic valve had buckled from the previous procedure and was almost entirely closed. This caused him to experience breathing problems.
In 2010, Benson underwent a delicate fourth surgery called the reverse Ross procedure to correct the damage in his heart.
After four open-heart surgeries and multiple scars from the procedures to remind him of his health travails, Benson remains in top physical form. He has participated in 5K marathons and does 100 sit-ups daily.
Also, he has learned so much about himself and medicine. He wrote a book titled "I'm Not Dead. Yet!," where he detailed his career journey, medical travails, and how he became a health advocate.
The book serves as a Hollywood memoir and an advice book for people suffering severe health problems. He revealed he decided to write the book after his fourth surgery to help others navigate the harrowing experience.
Due to Benson's many health challenges, some people thought he had died. He expressed his reaction to those thoughts during his OWN Network appearance, saying:
"I mean you know theoretically, I'm standing here with you but actually I passed away last night."
He continued by saying he wrote "I'm Not Dead. Yet!" to show what he has been through and how ridiculously normal the situations he had been through and which everyone goes through are.
Benson said he believes his heart is finally in tandem with his soul. He also said the length of one's life does not matter. Instead, what matters is what one does with their life in the moments they are alive.
Besides his book, Benson also returned to acting in 2019 when he portrayed Wes in the Hallmark movie, "A Feeling of Home." In the film, his character is a cattle rancher trying to help his daughter find her way in life.
BENSON: A PROUD FATHER
Benson is a proud dad of his two kids with DeVito. The couple shares a son and a daughter. While speaking with Hallmark Channel, he said he always wanted to be a great husband and father.
He explained that no matter how good one's intentions are, as their kids grow older, they begin to realize that communications do not work as they should.
He described his children as amazing. His son, Zephyr, is a brilliant young man, while his daughter, Lyric, is absolutely phenomenal.
Lyric is a mother of two, making her parents grandparents. Benson enjoys being a grandpa and told Closer Weekly that it is the best feeling one could ever wish to experience.
After experiencing so much pain due to his heart problems, one can agree that the actor deserves nothing but the best and most joyous moments in his life.
Please fill in your e-mail so we can share with you our top stories!
The information in this article is not intended or implied to be a substitute for professional medical advice, diagnosis or treatment. All content, including text, and images contained on news.AmoMama.com, or available through news.AmoMama.com is for general information purposes only. news.AmoMama.com does not take responsibility for any action taken as a result of reading this article. Before undertaking any course of treatment please consult with your healthcare provider.