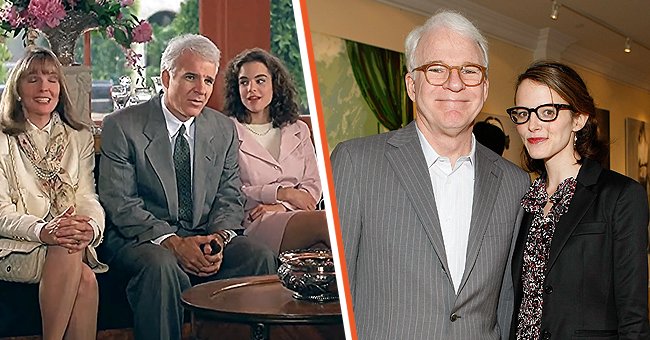 youtube.com/John Maverick Getty Images
Steve Martin 'Never Thought' He Would Be a Father until He Wed 26-Year-Younger Wife at 61
Steve Martin had given up on being a father until he met a woman 26 years younger than him and married her — here's the dish on how he met her.
Steve Martin's name will never be forgotten by some for the stunt he pulled in 1981 when he abruptly quit stand-up comedy.
At that point, he was at the height of his career, and his sudden exit was like a bucket of cold water that jarred many of his fans and left them wondering what had happened.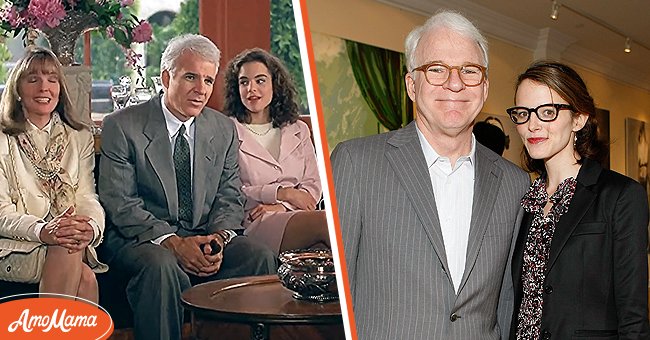 Steve Martin with his wife, Anne Stringfield smiling in a photo. | Photo: Getty Images
For context, it is worthy to note that when he quit, Martin was filling 45,000-seat stadiums every night — a true manager's nightmare.
Martin walked away from comedy that year, but he didn't fade away into oblivion; he started a journey so rich in experience that the telling of it would be like speaking of the lives many people lived.
He has written novels, plays, recorded bluegrass albums with and also toured the country while playing the banjo with the Steep Canyon Rangers band.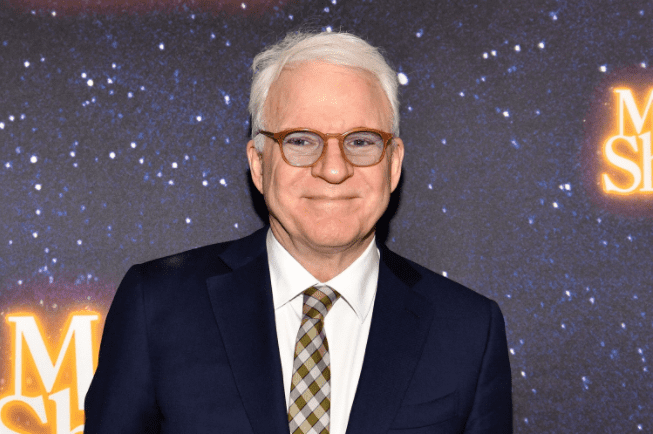 Steve Martin attends the "Meteor Shower" Broadway Opening Night at the Booth Theatre. | Photo: Getty Images
His friend writer Dave Barry attributed Martin's constant reinvention of himself to a restlessness unique to him, but he had fun doing it all. Indeed, the one experience he almost did not get to enjoy was that of fatherhood.
Yes, Martin may have acted all those father roles perfectly, but deep within himself, he had no thoughts of actually becoming a dad. But that all changed when he met her. Who is she? Look no further. The answers are just below.
Steve Martin performs with the Steep Canyon Band at Hammersmith Apollo. | Photo: Getty Images
MOVIES VS. REAL LIFE
As earlier stated, Martin left comedy in 1981 then went on to try his hand at acting, and he had moderate success. His roles in "Father of the Bride," "Planes, Trains & Automobiles," and "Parenthood" saw him become everybody's favorite movie dad.
Although, according to the talented man, he didn't think of himself that way. He said, "I did some father roles, but I never thought, I'm going to make that my thing."
As far as he was concerned, the dad movies were the sort people could resonate with and respond to as opposed to the negative-themed movies with guns and violence.
HOW MARTIN MET HIS SOULMATE
It is no secret that Hollywood is home to many men who chose brides that could pass as their daughters in any gathering, and Steve Martin is among their ranks.
His wife Anne Stringfield was 26 years younger than he was when they met, and the actor did not let that stop him from consolidating the relationship with a marriage.
According to Martin, he and Stringfield, a New Yorker staff writer, met while she was asked to fact-check one of his comedy pieces.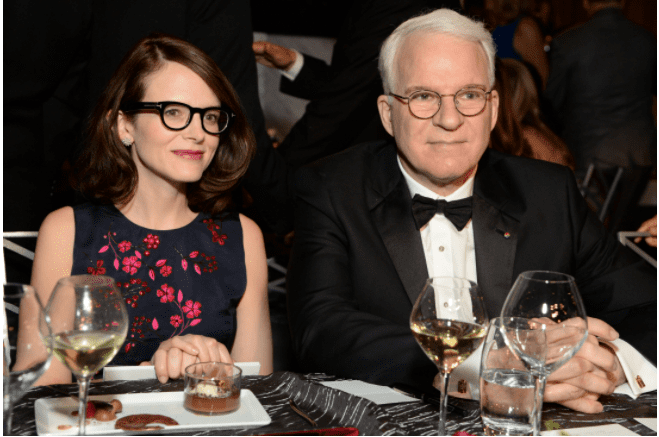 Anne Stringfield and honoree Steve Martin attend the 43rd AFI Life Achievement Award Gala. | Photo: Getty Images
Their meeting was not in person, though, and the performer once revealed that they had been talking on the phone for about a year before they eventually met.
Martin has admitted in the past that it was Stringfield's shyness that called to his own inner introvert making the relationship possible. Although she is more than two decades younger than him, Martin told AARP that he's "very, very happy" with his life as it is.
Becoming a father at such an advanced age may not sit right with many; however, Martin does not share that mindset
FIRST CHILD AT 67
Martin may have been decades older than his bride, but they are clearly a match made in heaven. He calls his time with her "an important episode" in his life and has confessed several times that she makes it all possible because she is a kind person.
The apparent gap in their age may have raised eyebrows, but there is nothing Martin and Stringfield would change about their relationship — not when an angel was born as a result of it.
Thanks to Stringfield, who has a striking resemblance to actress Tina Fey, Martin became a first-time father in December 2012 after the birth of their daughter — he was 67 and Stringfield had been 41.
He enjoys being a dad at his age as he gets to actually spend time with his daughter, whom he joked was named "Conquistador" because it was a statement — he "didn't want to go with one of those Hollywood weird names."
FATHERHOOD IS FANTASTIC
Becoming a father at such an advanced age may not sit right with many; however, Martin does not share that mindset. He believes it was the perfect time to embrace fatherhood and also once said, "Oh, it's fantastic—you have all the time in the world."
Martin spends that time wisely, and because he has so much of it, his daughter enjoys it the most. Speaking about what would have happened if he became a father much earlier in life, he said:
"I think if I'd had a child earlier, I would have been a lousy father because I would have misplaced my attention on my career."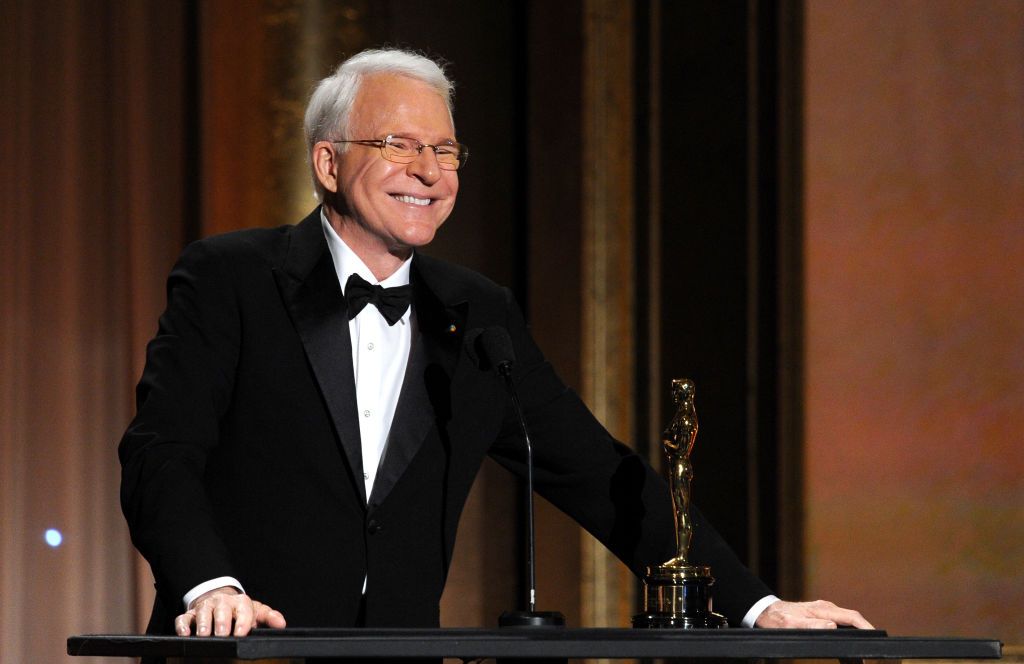 Steve Martin accepts an honorary award at the Academy of Motion Picture Arts and Sciences' Governors Awards on November 16, 2013, in Hollywood, California. | Photo: Getty Images
HAPPY LIFE
With a ton of achievements under his belt, Martin is now at a place where things can only get better, and he's not sweating it. In his youth, he suffered from panic attacks and hypochondria, but old age has calmed those nerves, and the attacks have stopped.
In 2017, he revealed some of his daily activities, things he does to stay in shape, and they included gentle exercise, a relaxing treadmill session, and light weight lifting.
His responsibility as a father and husband is one he takes pleasure in. It's not surprising that he seems to excel at parenting; after all, he wrote not one but two kids' books before his daughter was born.
In 2017, AARP magazine reported that Martin had returned to performing comedy shows alongside his longtime friend Martin Short and fans loved it.
Please fill in your e-mail so we can share with you our top stories!