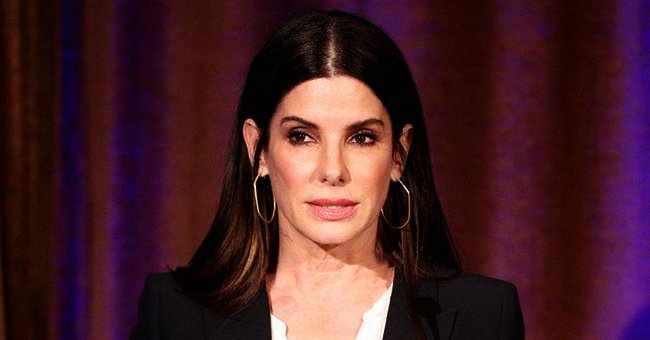 Getty Images
Sandra Bullock Did Not Have Biological Kids to Protect Another Man's Child
Iconic actress Sandra Bullock has featured in many notable movies and was at one time among the highest earners in the industry. Still, Bullock made a huge sacrifice that defined her life in her personal life.
Sandra Bullock has long been in the movie industry as one of the best talents. The 57-year-old has enjoyed several accolades in her over two decades in Hollywood, and she does not look to be slowing down anytime soon.
Bullock is known for her roles in movies such as "The Blind Side," "Bird Box," and "Ocean's 8," and fans can judge from her performances in the movies that she is beyond an average star.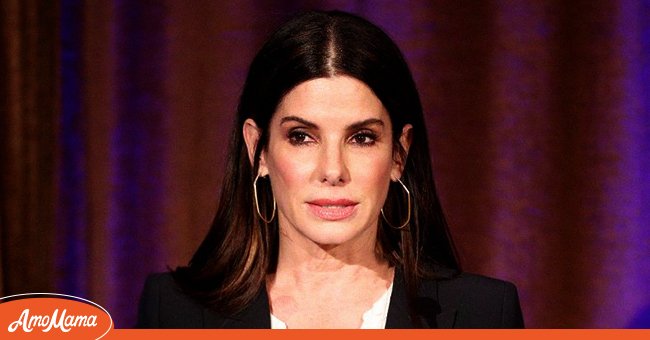 Picture of actress Sandra Bullock | Photo: Getty Images
Known for being calm and gentle, Bullock's passion and dedication to her craft have earned her a place in the high echelon of Hollywood's leading stars.
Bullock has won several awards, including a Best Actress Academy Award and Golden Globe for her role in "The Blind Side." She was also named the Entertainer of the Year by Entertainment Weekly in 2009 and 2013.
While her talent is visible for the world to see, Bullock loves to be tight-lipped about her personal life. In recent years, the actress has grown softer and has shared details about her relationships and journey to motherhood.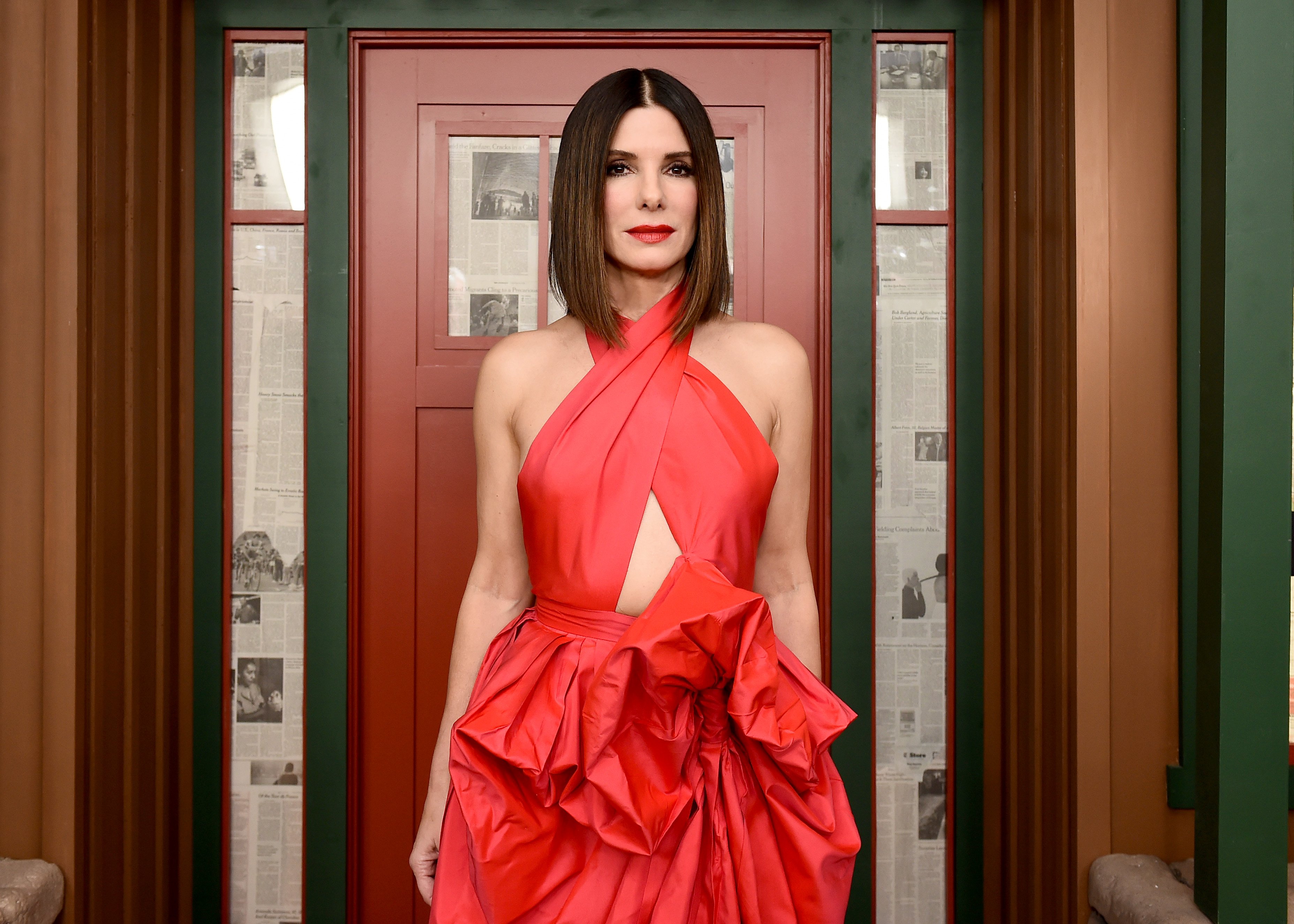 Sandra Bullock attends the New York Special Screening Of The Netflix Film "Bird Box" on December 17, 2018 | Photo: Getty Images
EARLY LIFE
Although her career did not get off to a bright start like most stars, it was always clear that Bullock was destined for greatness. She only needed time and the right opportunity.
Bullock was only 5 when she got her first taste of acting after performing on stage in Germany. She was born to performer parents and inherited a lot of her knowledge. The actress spent most of her life on the road with her parents, traveling with them and seeing them perform.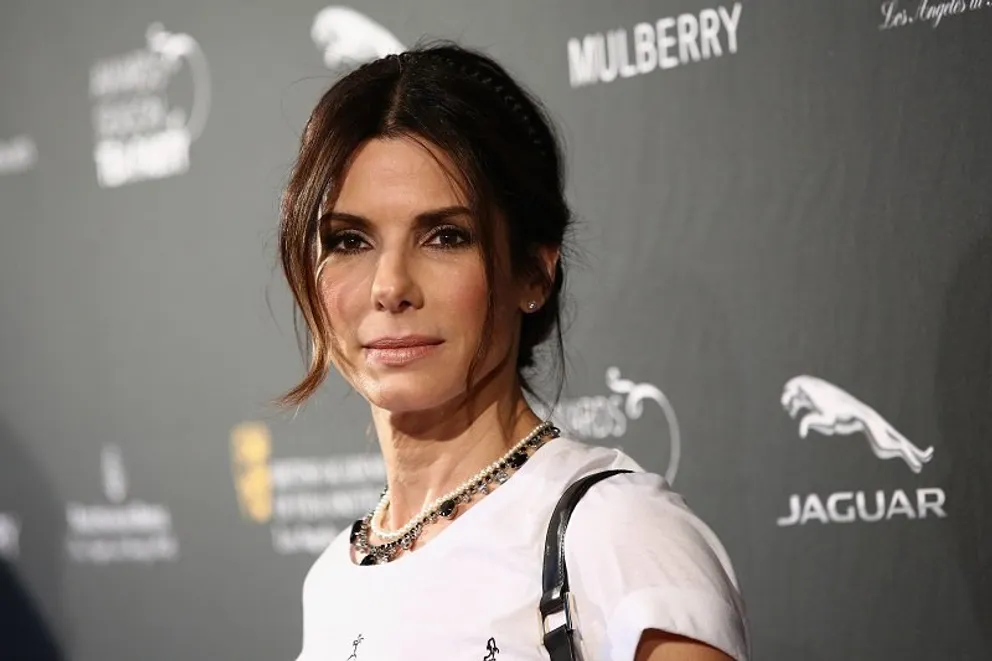 Sandra Bullock on January 11, 2014 in Beverly Hills, California | Photo: Getty Images
Her early years were filled with frequent movement with her family, but Bullock had little trouble adjusting to life in the United States when she moved there with her family when she was 12. It was here in the United States that she became a global star.
At 21, Bullock made her professional debut in an off-Broadway production of "No Time Flat." On the other hand, her early film roles were a mixed bag of success and embarrassment.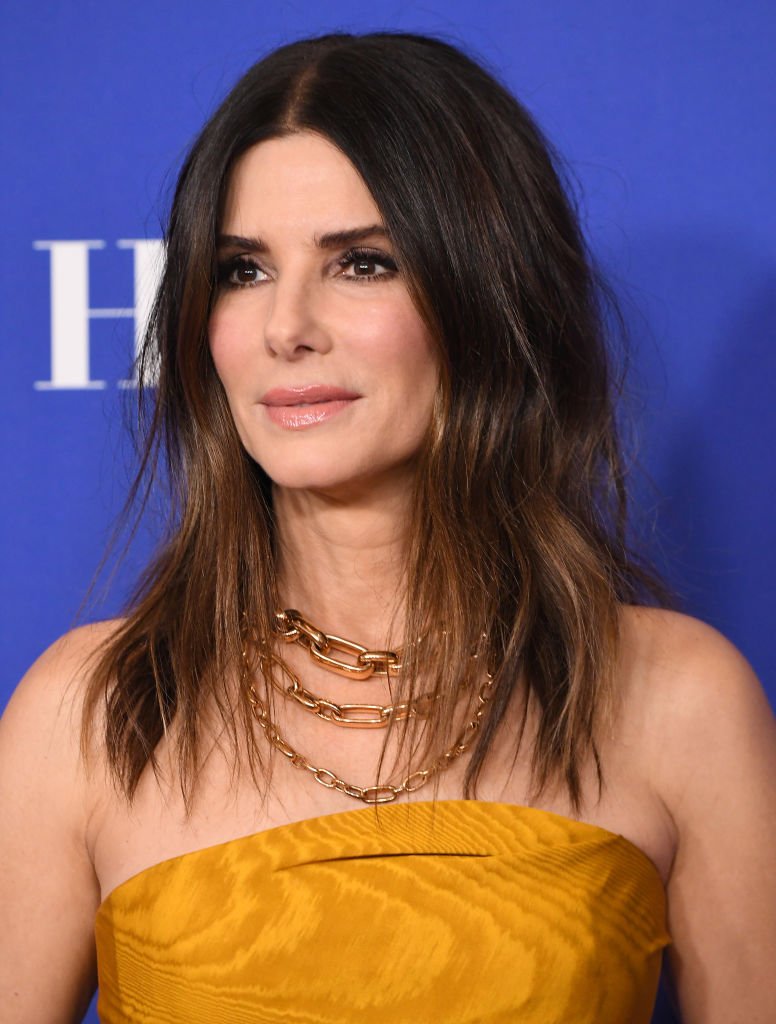 Sandra Bullock pictured in the press room at the 77th Annual Golden Globe Awards, 2020, Beverly Hills, California | Photo: Getty Images
Bullock later rose to prominence after appearing in the 1994 film "Speed." She was then cast in a number of big-budget films as a result of the success of the film.
Bullock also had a career breakthrough when she starred in "The Blind Side," a sports film based on the true tale of African-American professional football player Michael Oher.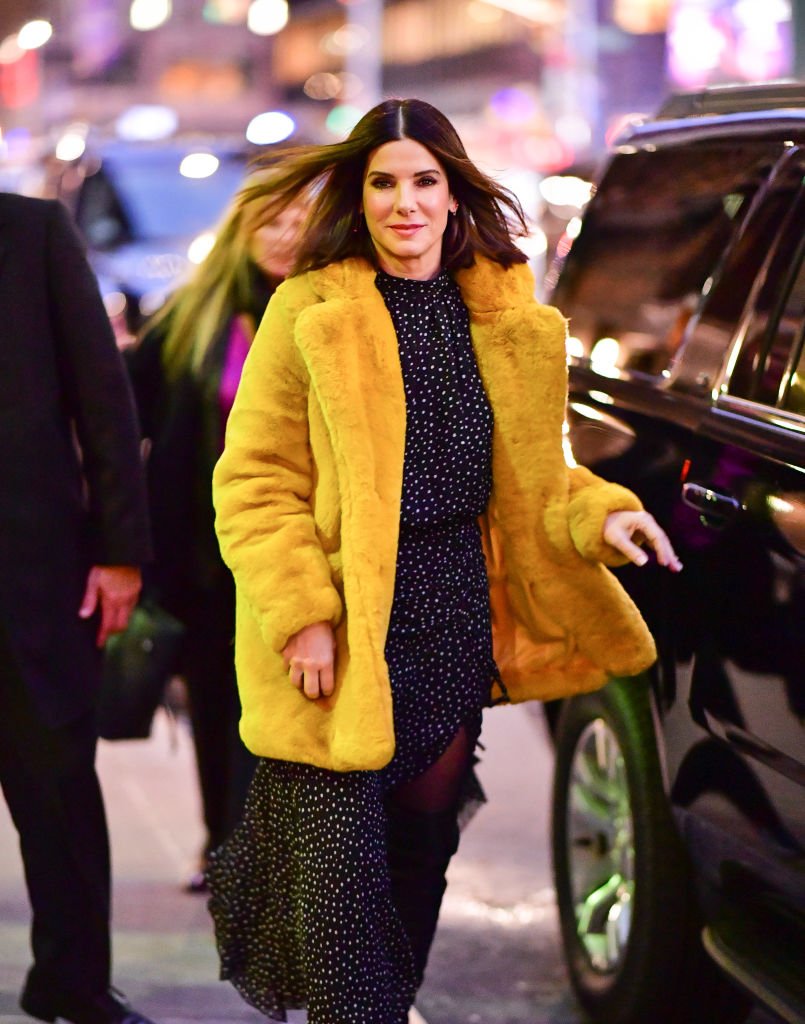 Sandra Bullock arrives to "The Late Show With Stephen Colbert" at the Ed Sullivan Theater on December 17, 2018 | Photo: Getty Images
FAILED MARRIAGE
Bullock later met Jesse James, an actor, in 2003, and after meeting, both stars realized they had a mutual attraction, and it did not take long before they walked down the aisle. The duo tied the knot in 2005.
Life with the "Monster Garage" star looked like bliss in the first few years of their marriage. The couple was often pictured attending Hollywood events together, and James was always by Bullock's side when she claimed her numerous awards. The actress often credited her famous husband as a big part of her success.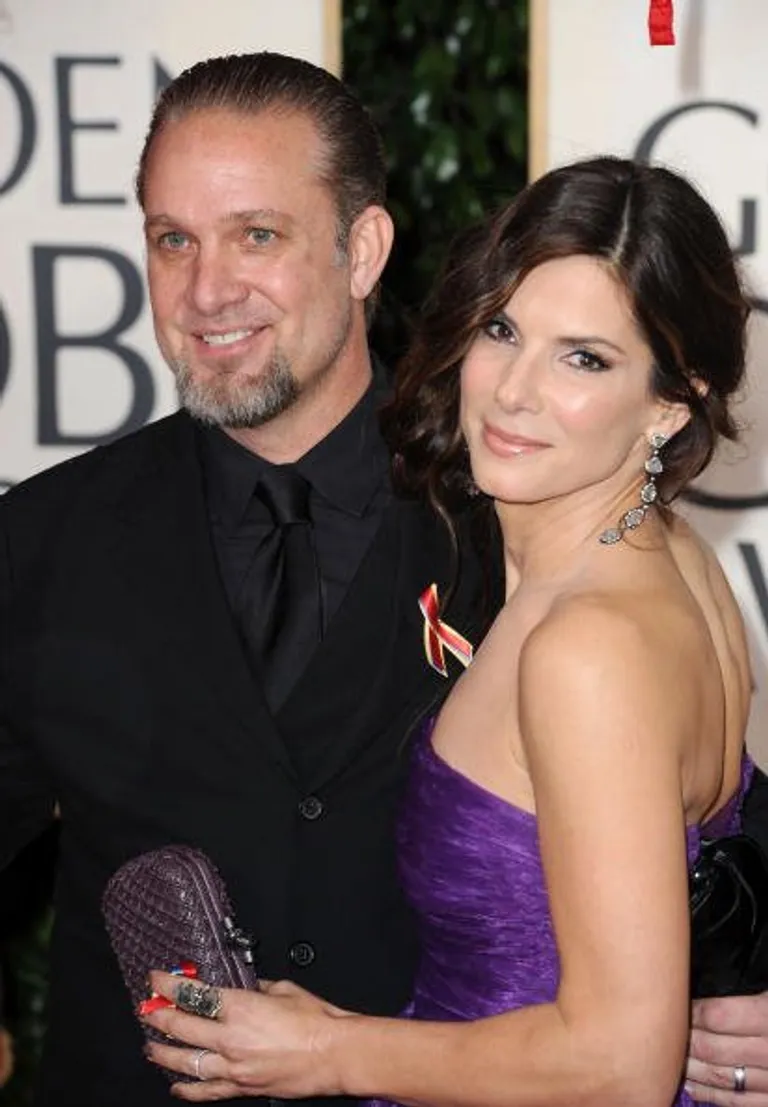 Jesse James and Sandra Bullock at Sunset Tower on March 7, 2010 in West Hollywood, California | Photo: Getty Images
Unfortunately, the "Bird Box" star and James's relationship started to fall apart when rumors of his infidelity with multiple women began to surface in 2010. Reports had it that James was involved in an 11-month affair with tattoo model Michelle McGee
Bullock later filed for divorce, and around the same time, she adopted her eldest son, Louis. Reflecting on the event, Bullock revealed that she never thought she would get over the heartbreak. Close friends described that period as the most difficult of her life.
Although the cheating scandal still bothers James, he claims it is a part of life. Since then, the actor has moved on and married a new woman.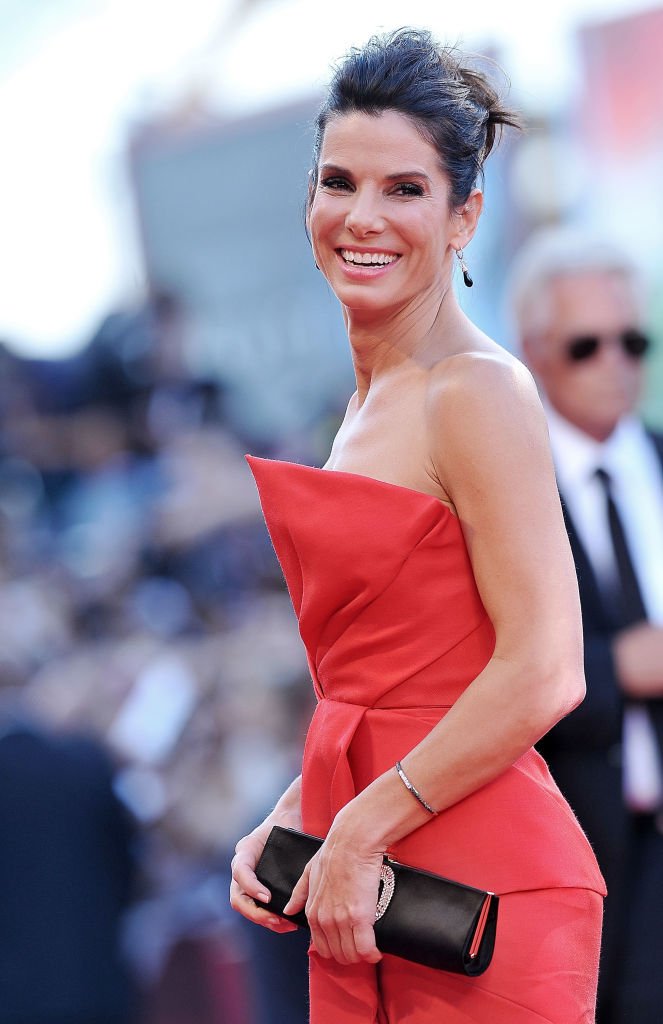 Sandra Bullock attends the "Gravity" premiere and opening ceremony of The 70th Venice International Film Festival on August 28, 2013 in Venice, Italy. | Photo: Getty Images
THE CUSTODY BATTLE
Bullock and James were once involved in a bitter custody battle with James's erotic film star ex-wife, Janine Lindemulder, for their then 5-year-old daughter, Sunny.
Bullock helped raise Sunny while her mother was in prison for tax evasion; however, following her release, the erotic film star wanted custody of her daughter. Bullock argued that it was not safe.
Bullock expressed worries about the girl's safety in a letter to the judge before Lindemulder's sentencing, stating that the youngster was left alone during the day while Lindemulder was asleep from drug usage.
Sandra Bullock arrives on red carpet of the premiere of "The Proposal" at the El Capitan Theatre on June 1, 2009 in Hollywood, California | Photo: Getty Images
Lindemulder, who has been in over 100 pornographic films, admitted that she had made terrible choices in the past but claimed that her life is back on track and entitled to custody of her daughter.
Following the court's ruling, Sunny's mother, Lindemulder, can now only see her daughter during the day. The duo is not allowed to spend the night together.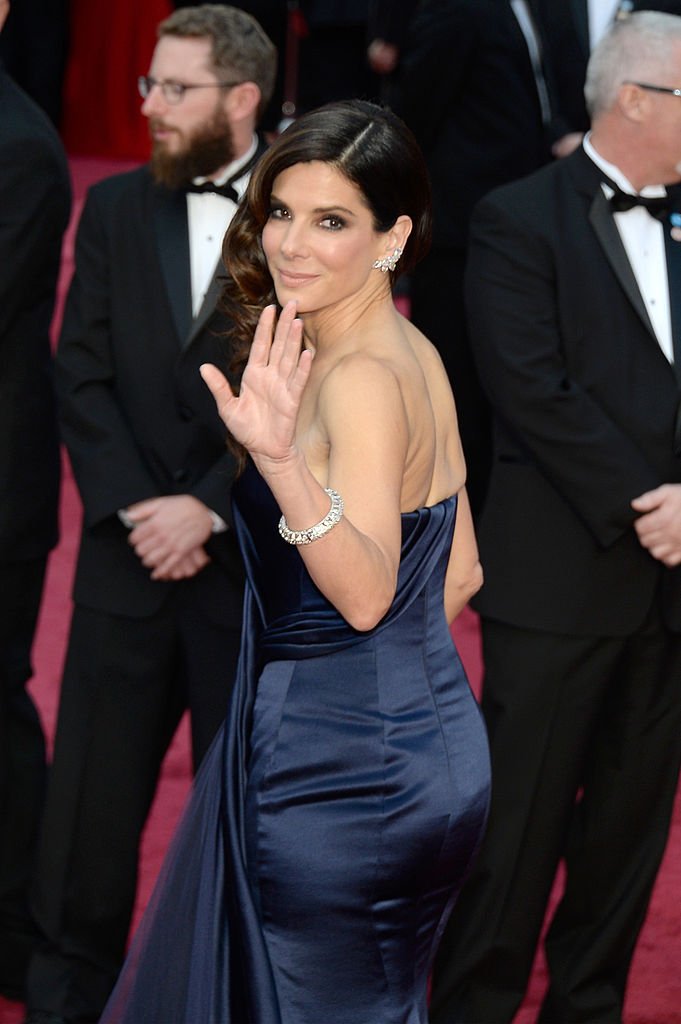 Sandra Bullock attends the Oscars at Hollywood & Highland Center on March 2, 2014 | Photo: Getty Images
While Lindemulder urged Commissioner Thomas Schulte to expand the visits to include overnight stays, he declined but added that Sunny might spend Christmas Eve with Lindemulder if she returned her by noon on Christmas Day.
Bullock believes that people do not have to give birth before having a family. The actress revealed that she refused to have her own kids because she wanted to care for the young Sunny and give her a comfortable place to live.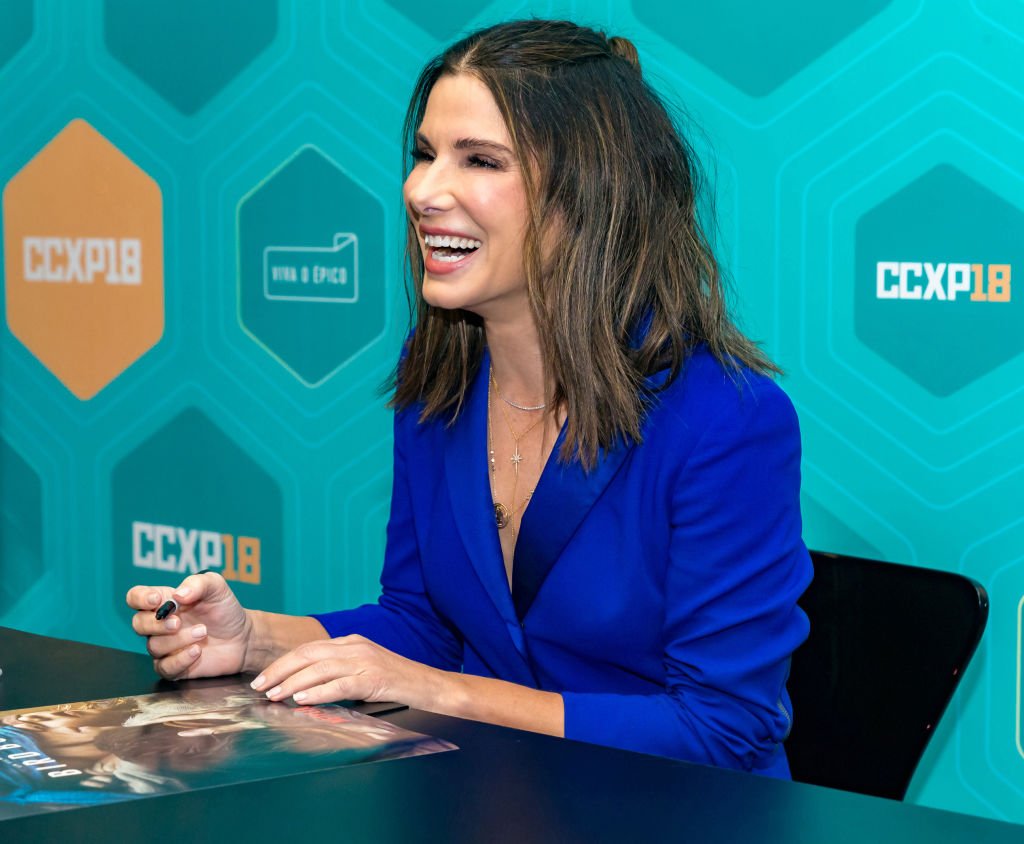 Sandra Bullock signs autographs at Comic-Con São Paulo on December 9, 2018 in Sao Paulo, Brazil | Photo: Getty Images
A MOM OF TWO
Bullock adopted her first child, Louis, 11, from New Orleans in 2010, when her marriage with James crashed. Following the divorce, the "Speed" alum was given full custody of the child.
The actress is now a mom of two black kids, with the second, Laila, joining the family in 2015. Bullock once confessed that having a mixed family has caused her to face criticism, but she enjoys the joy of having her kids in her life.
Bullock considers herself a protective mom and once called her children the best thing to her. The 57-year-old sees no wrong in adopting children of color.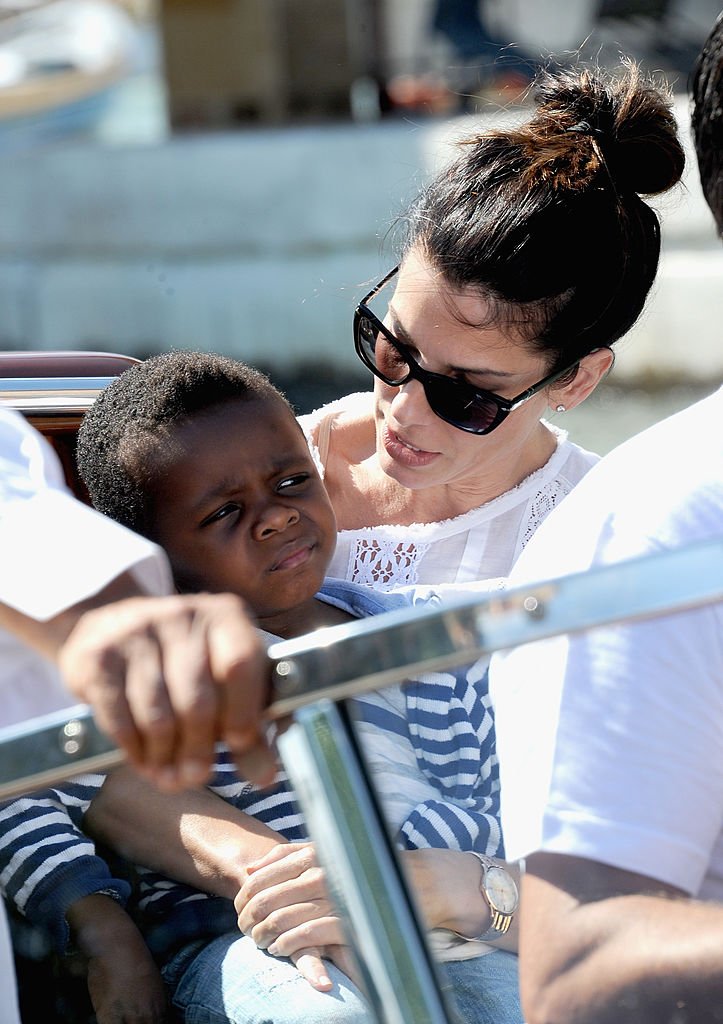 Sandra Bullock and son Louis Bardo Bullock during the 70th Venice International Film Festival, 2013 | Photo: Getty Images
NEW ROMANCE
Years after divorcing James, the "All About Steve" actress met and fell in love with photographer and model Bryan Randall.
Bullock has enjoyed her time with Randall because theirs has been a smooth-flowing relationship. Her decision to keep her small family near her celebrity boyfriend appears to have paid off, as everyone appeared to get along pretty smoothly.
Randall, like Bullock, has a child named Skylar Staten from a previous relationship. The entire family now shares a strong bond, and Bullock revealed she is under no pressure to get married.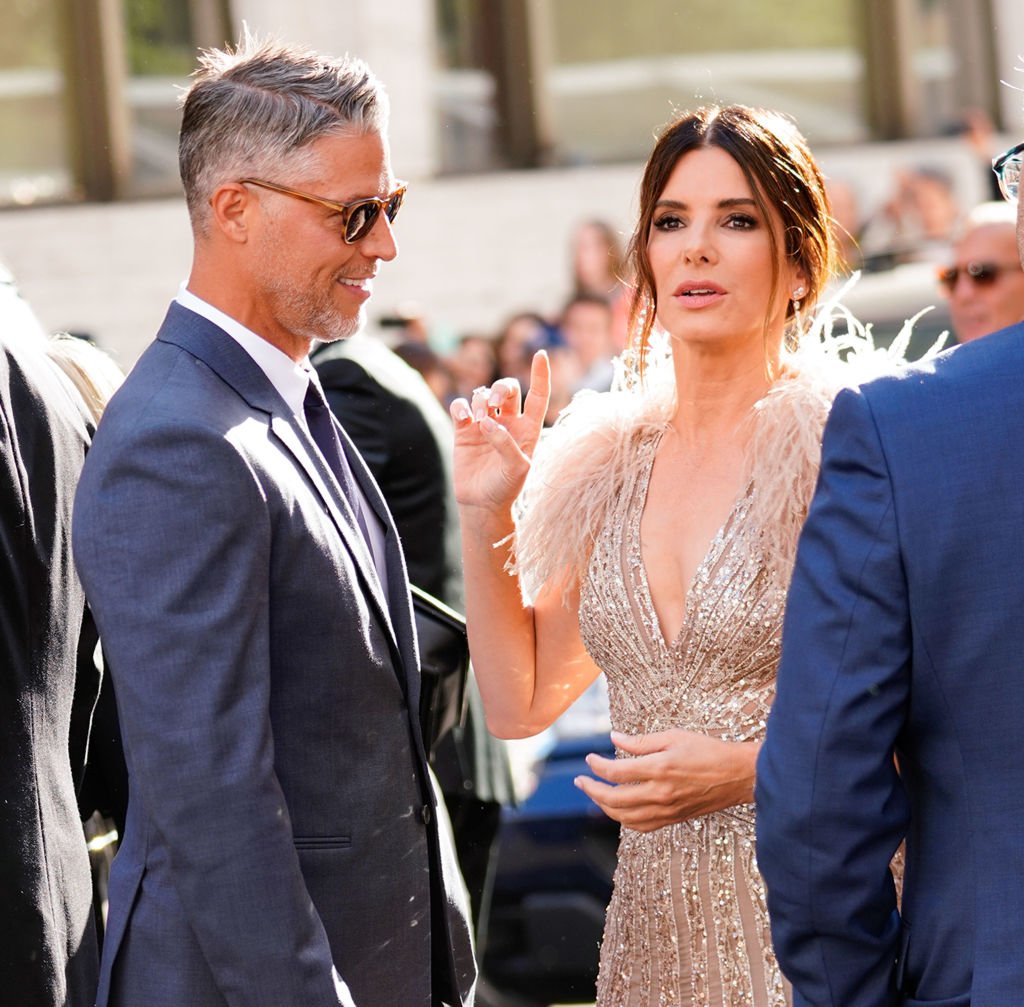 Sandra Bullock and Bryan Randall are seen at "Oceans 8" World Premiere, 2018 | Photo: Getty Images
The actress enjoys parenting with her new man and believes he makes life easier and smoother for her. So far, the duo has spoken of no plans to walk down the aisle, so fans might enjoy seeing them as a bonded couple for the time being.
Please fill in your e-mail so we can share with you our top stories!