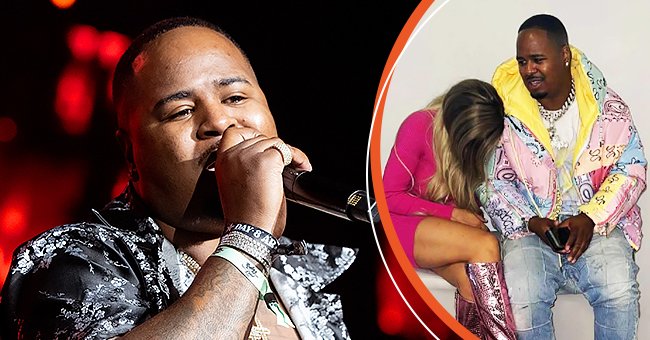 Getty Images | Instagram.com/noelbiancaa
Drakeo the Ruler's Partner Lost 'Her Rib' on Her Birthday When He Was Fatally Stabbed at 28 during LA Music Festival
The last few days have been sad for the American rap industry after losing their own, Drakeo the Ruler. Adding to the tragic news, he passed on on his partner's birthday.
Born Darrell Caldwell, Drakeo the Ruler was famed for his oddly expressive, poetic word choices. His fan-favorite songs included "Impatient Freestyle" and "Talk To Me" featuring Drake.
The rapper rose to fame after DJ Mustard discovered him and remixed his song "Mr. Get Dough," which garnered over 6.3 million views on Youtube.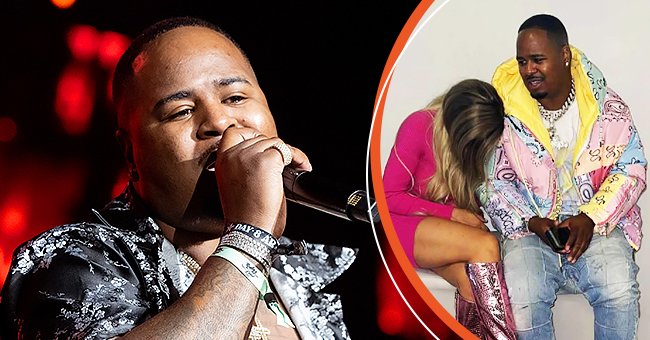 Left: Drakeo the Ruler performs at 2021 Rolling Loud Los Angeles at NOS Events Center on December 12, 2021 in San Bernardino, California. :Photo: Getty Images. Right: Drakeo and his partner Noel Bianca. | Photo: Instagram/Noel Bianca
His surrealist slang made him one of the most original stylists in Los Angeles hip-hop. He became pretty successful due to his evolving rap sounds, alongside Shoreline Mafia, G Perico, and 03 Greedo.
THE RAPPER PASSES ON
The rapper met his unfortunate death on Sunday, December 17, at the "Once Upon a Time in L.A." festival. He got stabbed while attempting to break up a fight that had broken out backstage at around 8:30 p.m.
Those running the show had to cancel the remaining acts, including 50 Cent, Snoop Dogg, YG, and Isley Brothers.
Drakeo's attorney, John Hamasaki, says they spent the last two years fighting for his freedom after being charged with unlawful possession of a firearm by a felon.
DISHEARTENING TRIBUTE BY HIS PARTNER
Giving a statement, Hamasaki said they had become friends then developed a family-like bond, and he could not process the rapper's death. Hamasaki is, however, not the only one that has been hit hard by the rapper's death.
His partner, Noel Bianca, is dishearted by the death of her "rib" and took to Instagram to express her heartbreak. The saddest part is that her partner passed on on her birthday.
On the day Drakeo died, Bianca wrote on Instagram, saying that Drakeo asked her if they were soulmates just the previous week. She wrote:
"You asked me last Monday, 'So does this mean we are soulmates' they took my baby from me on my birthday."
Bianca said that Drakeo gave her the best hugs in a separate post, and the only thing she wished for was for him to be there with her.
The rapper leaves behind a legacy that will live long after he's gone. He leaves behind a son and a brother, rapper Ralfy the Plug.
In the wake of the news, other rappers have paid tribute on their social media, including Snoop Dogg, Drake, and Joey Fatts, among many others.
Please fill in your e-mail so we can share with you our top stories!