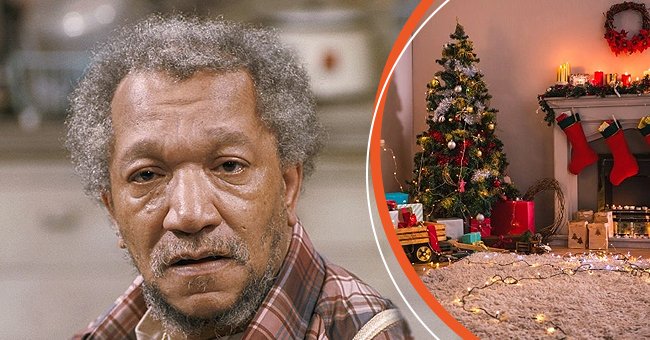 Getty Images | freepik.com
Redd Foxx Made Christmas Merry for Many People - He Lost Almost Everything before It in 1989
Comedy legend Redd Foxx was a fantastic human who made it his duty to make Christmas merry for those around him. But, while he had an amazing personality, he also struggled with personal issues and almost lost everything in 1989.
Redd Foxx is one of America's greatest comedians whose lasting mystique put him in on a level of American culture that few celebrities attain. His provocative nightclub acts elevated him to stardom in Hollywood.
Foxx was also an outstanding actor. Throughout his career, the comedian performed in over 50 records. He entertained many with TV shows such as "Sanford and Son" and movies including "Cotton Comes to Harlem" and "Harlem Nights." He was also the recipient of numerous awards.
WHO WAS FOXX?
Foxx started his career as a stand-up comedian on "Chitlin Circuit" in the 1940s. He was also one of the "blue humor" comedians. Blue humor is a comedy genre considered too dirty for white audiences, so Foxx's productions were unavailable at white stores for years.
The rejection of his albums among white audiences led to little comedy work on several other projects, including "The Ed Sullivan Show" and "The Red Skelton Hour" in 1951. In the '60s, Foxx's hilarious displays increased his fan base, thus making him more famous.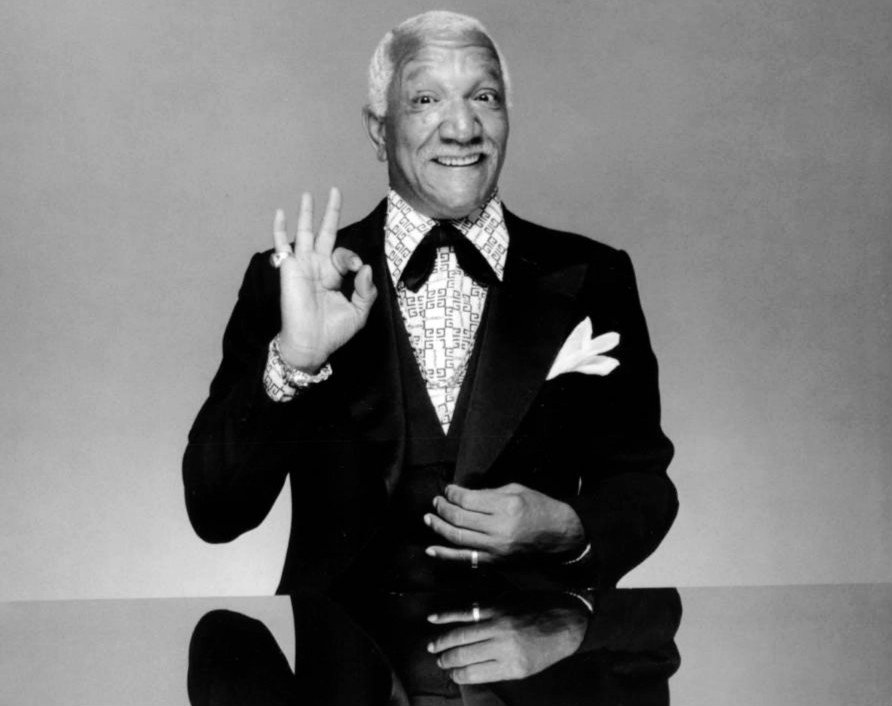 Publicity photo of Redd Foxx for "The Redd Foxx Show" in 1977 | Photo: Wikimedia Commons Images, Public Domain
His hit TV series "Sanford and Son" came in 1972. On the series, which was a modification of the British sitcom "Steptoe and Son," Foxx starred as old grumpy Fred Sanford who would eagerly insult almost anyone.
"Sanford and Son" brought the comedian more fame, and he soon became a household name. But, the "Dirty Dirty Jokes" star later had a dispute with the show's writers and producers. He claimed they did little in promoting the black experiences on the series.
He left the show in 1977 for his ABC variety show, which aired for less than a year. His struggle in the entertainment industry didn't come until the early 1980s following his trouble with the law which affected his career.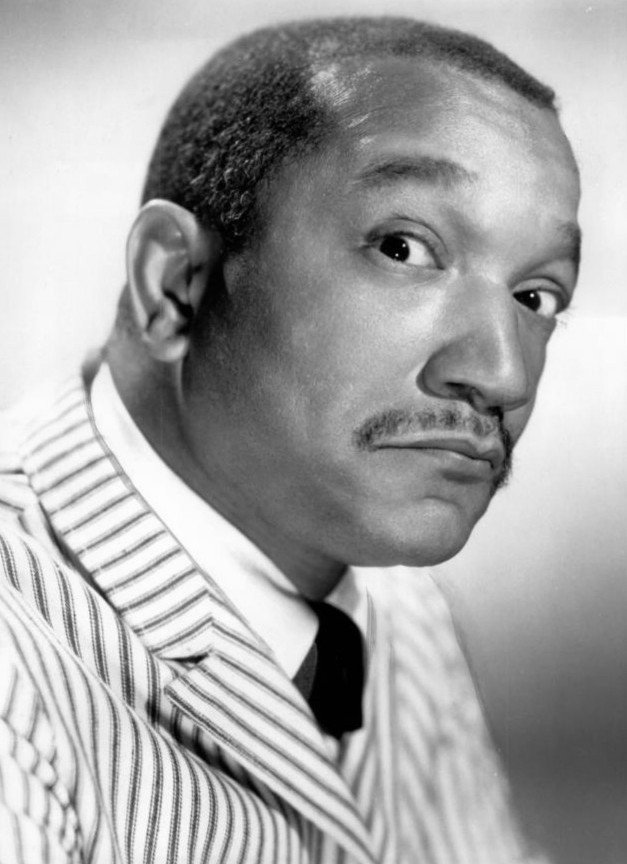 Publicity photo of Redd Foxx in 1966 | Photo: Wikimedia Commons Images, Public domain
FACING HOMELESS HOLIDAYS
Christmas wasn't a merry one for Foxx in the early '80s. While many were preparing for the holidays and the festive season, he was busy figuring out how to get out of a problem with the Internal Revenue Service.
Foxx was notably big on Christmas celebrations, but the festival was ruined when he faced the IRS for his tax debt. It turned out that the stand-up comedian had been owing $980,000 in taxes and was ordered by the IRS to pay his debts within a few weeks or lose his Las Vegas home.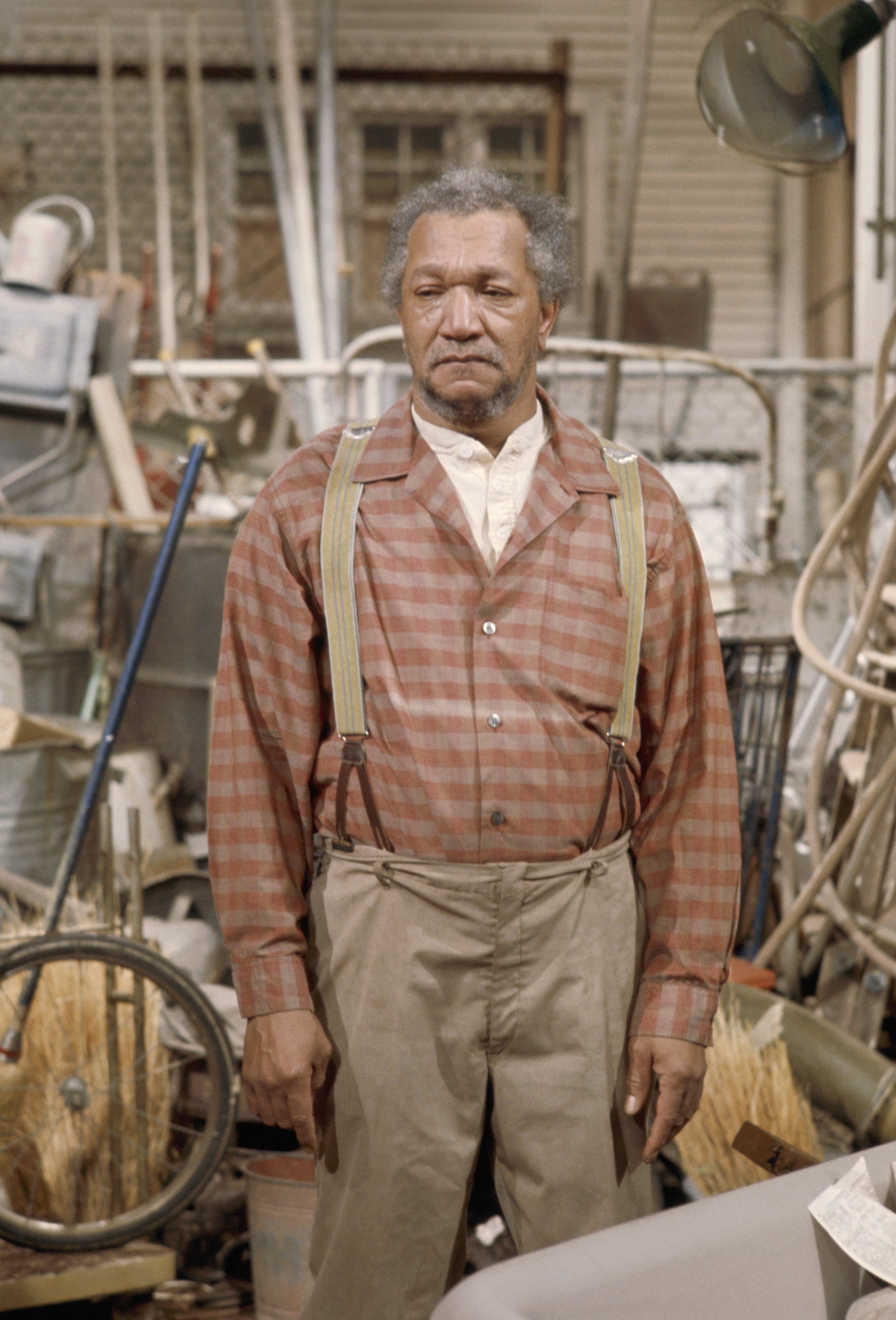 Redd Foxx as Fred G. Sanford in an episode of "Sanford and Son" aired on August 12, 1972 | Photo: Getty Images
However, Foxx was unable to pay the money before the due date, which resulted in his valuables being seized by IRS officials. The news showed that the comedian was left with little to nothing. Addressing the issues at the time, Foxx said:
"I would have to be an heir to get hold of that kind of money. They took everything they thought was of value so that when the auction comes up, they'll get the chance to get their money."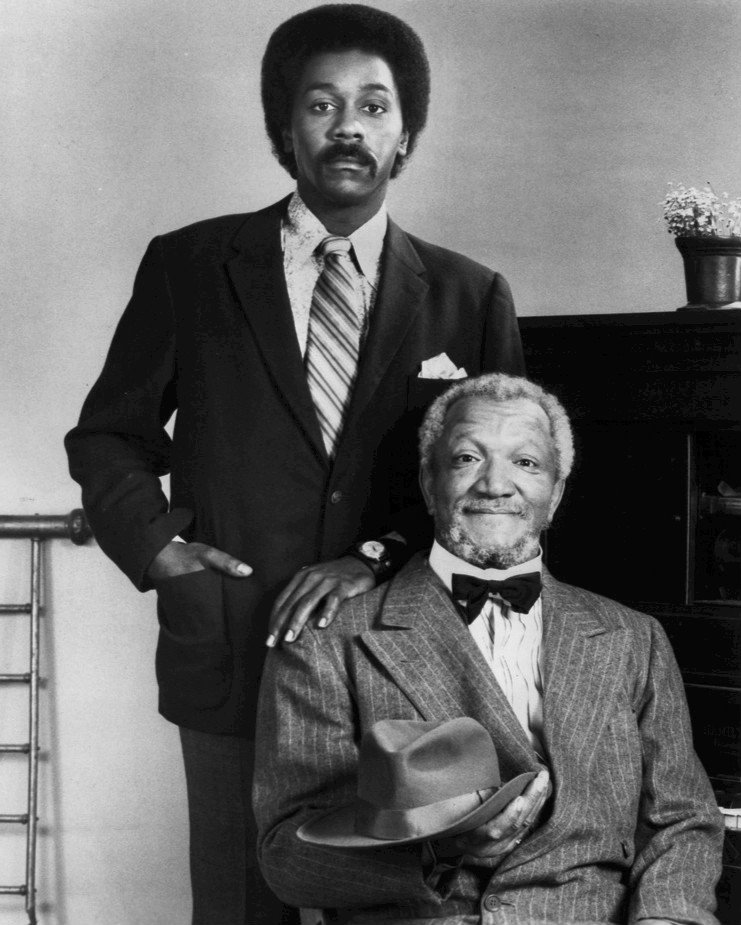 Redd Foxx and Demond Wilson in a promotional picture for "Sanford and Son" in 1972 | Photo: Wikimedia Commons Images, Public domain
REDD FOXX'S CHRISTMAS TRADITION
It is no secret that Christmas was always special for Foxx. Once speaking about his personality in an interview, his mother, Mary Carson, talked about just how big Christmas was for her son.
Carson's words revealed an exciting part of the stand-up comedian's character. Apparently, Foxx, who later died at age 68, was a devoted Christian, loving husband and child who loved spending time with his mom.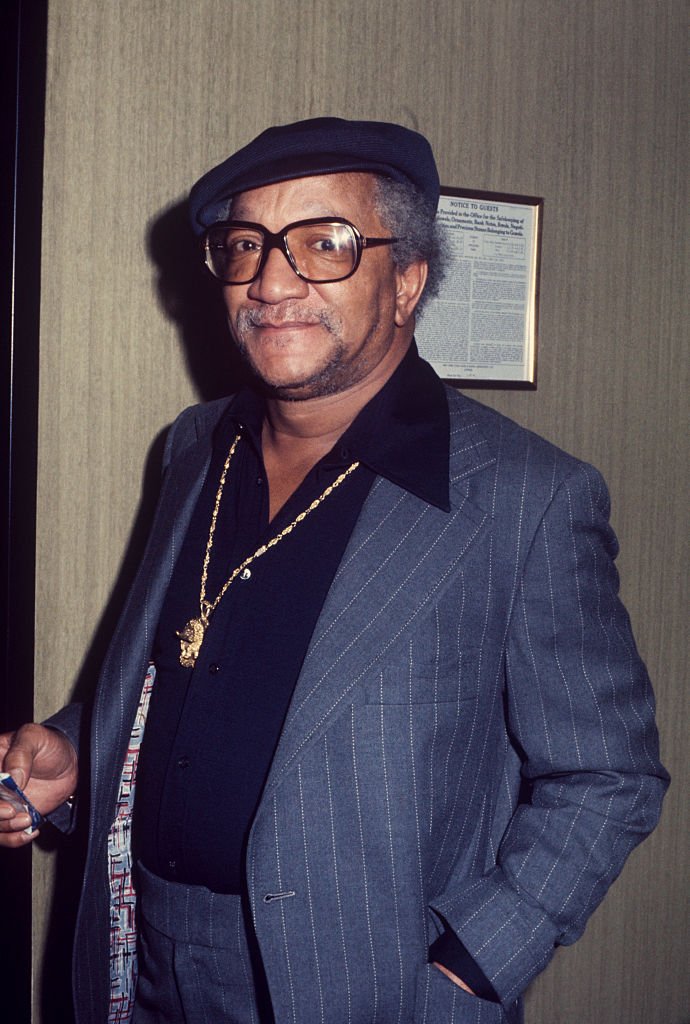 A portrait of Redd Foxx wearing a blue pinstriped suit in New York, circa 1970 | Photo: Getty Images
The comedian's families weren't the only ones who benefited from his good nature, as his mom made it clear Foxx always went out of his way to make Christmas merry for others.
But it turned out he got Carson's good trait as she always tried to make Christmas lovely for her son. Foxx may have been that dirty talker on stage or one who insulted old Fred Sanford on TV, but at home, he was a mommy's boy, and Carson made it clear they spent a lot of Christmas together.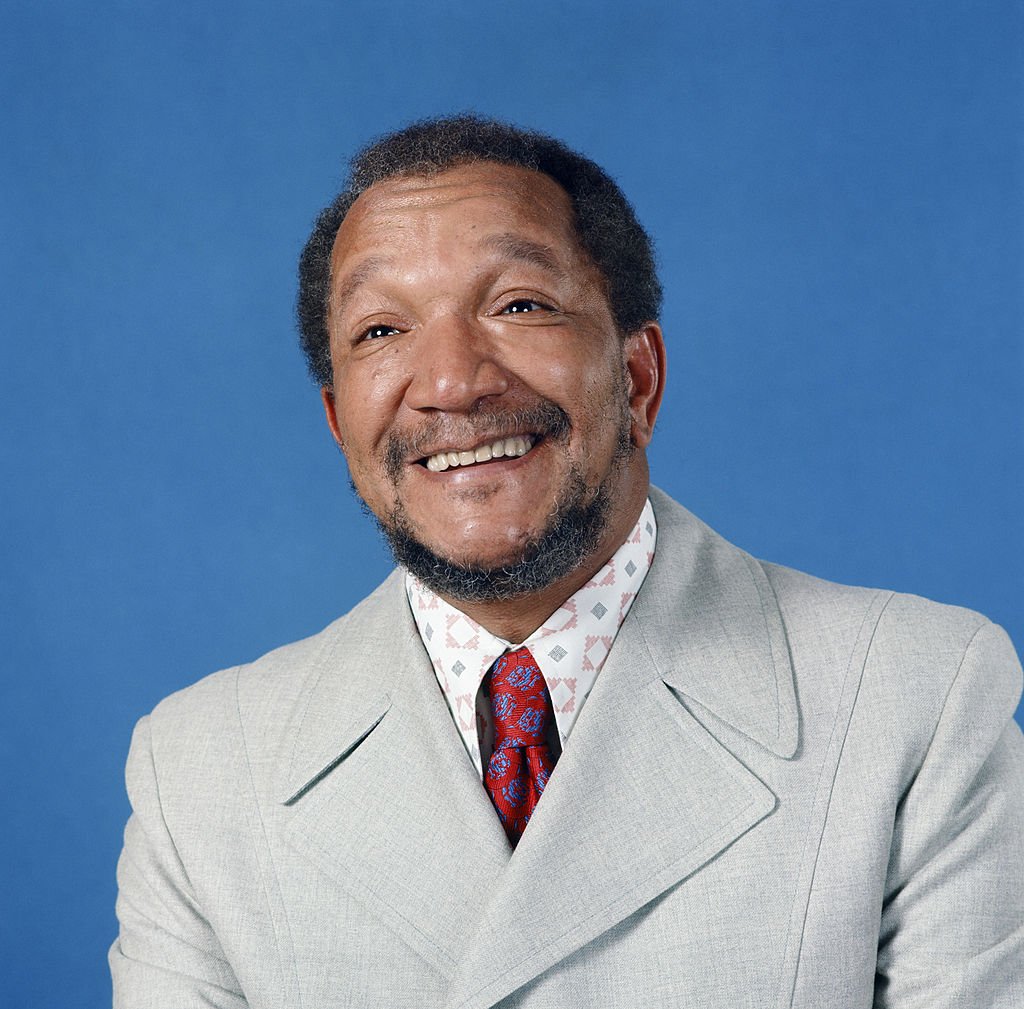 Redd Foxx as Fred G. Sanford in the movie "Stanford and Son" circa 1900. | Photo: Getty Images
ASKING FOR HELP
While Christmas might have always been merry, life wasn't for Foxx. The actor and comedian faced a lot of ups and downs in his lifetime, one of which made him homeless seeking help. While Foxx struggled with his tax debt and tried to meet the Internal Revenue Service's payment deadline, he lost almost everything.
Although the comedy legend got help from a few people, most of which were strangers, it wasn't enough to clear his debt. However, the star's most painful memory was that none of his Hollywood colleagues reached out nor tried to help. And he stated at the time:
"I haven't heard from anyone. That's remarkable. I just can't believe it. No one at all has called."
He added that he had anticipated their calls, but none came. He also revealed that he tried contacting fellow comedian Eddie Murphy but got no reply. Foxx said Murphy could clear up all his debts and was ready for whatever it would cost.
Thankfully for Foxx, Murphy eventually replied and intervened in the IRS issue. Reports from Foxx's accountant Louis Pittman revealed that Murphy's people decided to help; the IRS wanted them to pay all the money without a payment plan.
Unfortunately, they were prepared to make Foxx "sign his life over" after they paid, but Pittman disagreed with the idea. He convinced the comedian not to agree and let him work on the payment plan instead.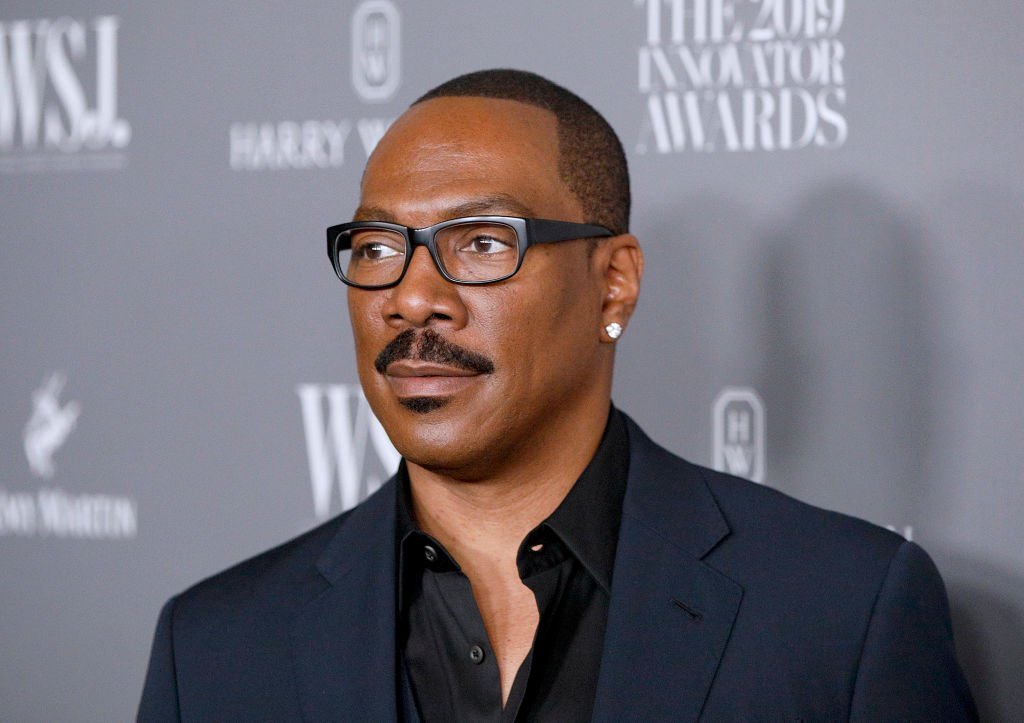 Eddie Murphy speaks onstage during WSJ. Magazine 2019 Innovator Awards Sponsored By Harry Winston And Rémy Martin at MOMA | Photo: Getty Images
Sadly, Foxx died after so many struggles and a lasting career in the entertainment industry. He died of a heart attack in Los Angeles during rehearsal for "The Royal Family" at Queen of Angels Hollywood Presbyterian Medical Center.
However, it turned out Foxx was bankrupt despite working on a project before his sudden death. The late comedian was so broke that Murphy had to pay for his funeral.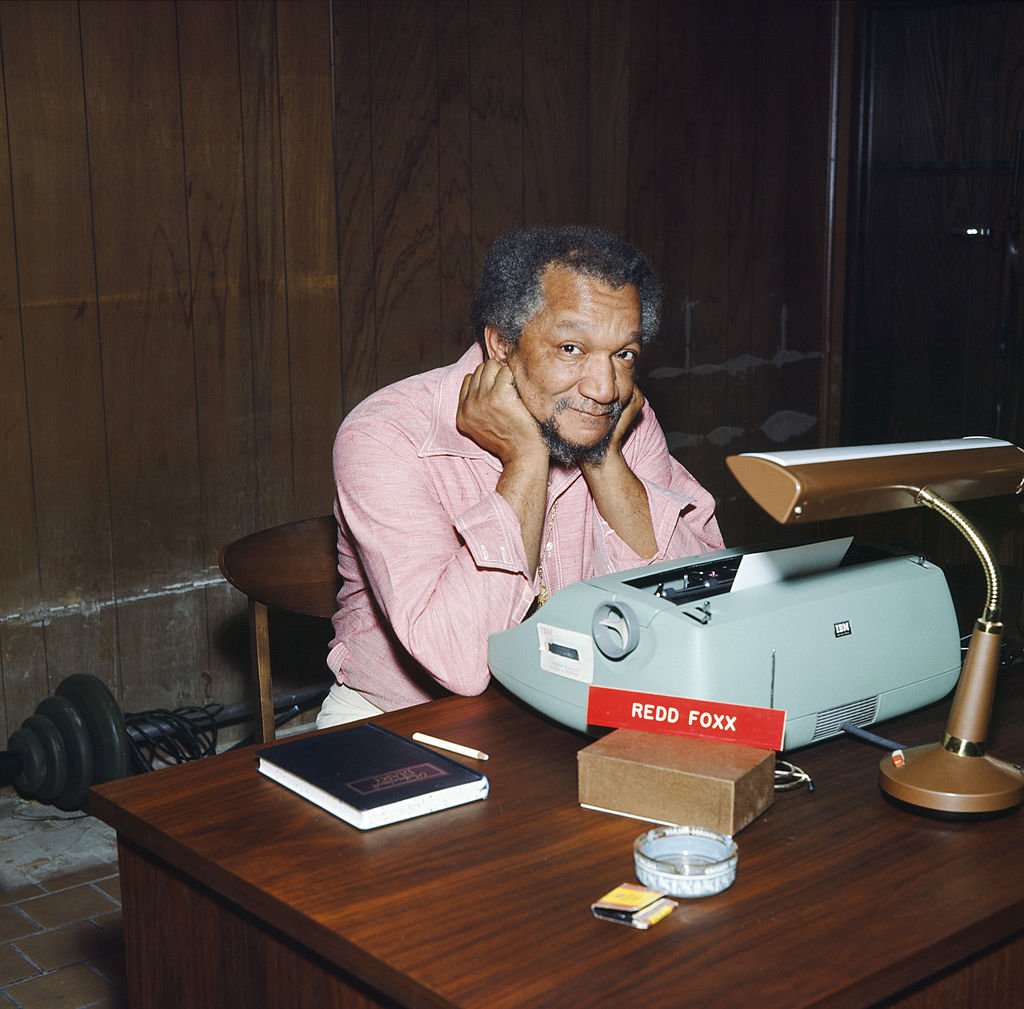 Redd Foxx as Fred G. Sanford in the movie "Stanford and Son" circus 1900. | Photo: Getty Images
BRIGHT SPOT DURING NIGHTMARE
The book "Black and Blue" encompasses the late comedian's life. The memoir starts from his childhood till his death. It also contains details for fans interested in Foxx's personal life and career.
Before the "Cotton Comes to Harlem" actor's sudden death, he experienced a bright spot during his darkest moment. People he didn't know showed some love with their help as he struggled with the IRS.
Please fill in your e-mail so we can share with you our top stories!