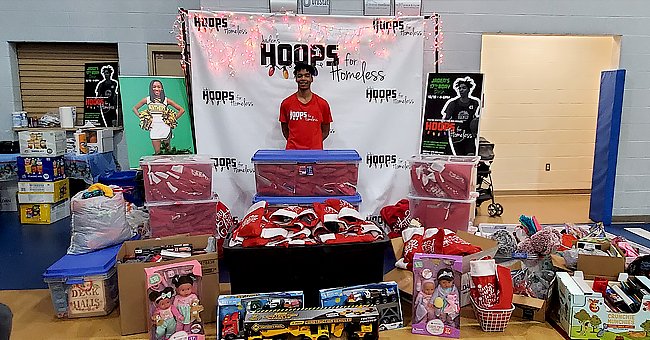 facebook.com/FamilyPromiseForsyth
Teen Spends 17th Birthday Stuffing 700 Stockings to Give the Homeless a Happy Christmas
A young boy drew inspiration from his late cousin and used his birthday to give back to the community. He collaborated with his school to organize the event, spreading that much-needed holiday cheer.
Being kind doesn't cost a dime, but it can make a world of difference in people's lives. It's often said that children learn best from their surroundings and often emulate the actions of their family and friends.
A teenager is making headlines online for having a heart of gold. Unlike kids of his age holding grand birthday parties, inviting friends, and collecting several gifts, this young man did something completely different.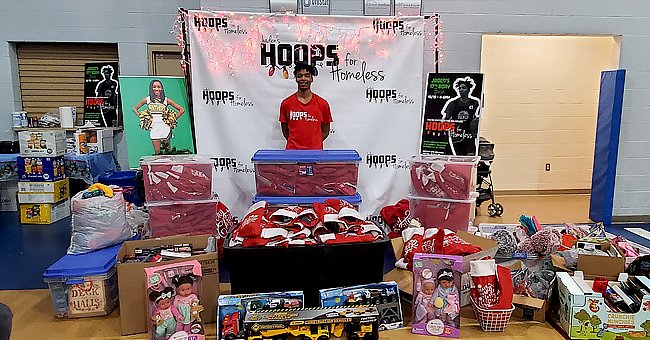 Jaden Young held a donation drive for his 17th birthday, stuffing over 700 stockings for homeless families. | Photo: facebook.com/FamilyPromiseForsyth
YOUNG AND WISE
Jaden Young was excited about his 17th birthday. He wanted to welcome another year of his life memorably. So the Alpharetta, Georgia teen, decided to enlist his community's help to gather donations for the homeless. He told FOX 5:
"Every year it just keeps getting bigger and better, and it's kind of amazing to me."
Young started volunteering at the tender age of 9. In 2014, the teenager experienced firsthand what it meant to give back to the community.
DRAWING INSPIRATION
His late cousin, Kaylin Kares, inspired him, who spent her birthdays feeding the homeless. He watched her put aside something solely meant for her, and her selflessness motivated him to do the same.
The Family Promise of Forsyth revealed they had 650 families who needed help this festive season.
Sadly, Kares passed away in a car accident after celebrating her 15th birthday helping the homeless. Her legacy now lives on through Young, who decided to stuff stockings for the homeless for his 17th birthday.
PRAISE AND APPRECIATION
The event is called "Jaden's Hoops for Homeless Birthday Bash." Young excitedly shared that the event continues to grow in magnitude every year.
His mom, Nicole Young, expressed she was proud of her son for pursuing his passion and inspiring other kids of his age to engage in humanitarian efforts.
Young collaborated with his school, Valor Christian Academy in Alpharetta, for the event. Jennifer Gastley, head of Valor Christian Academy, revealed that Young's selfless nature deeply impacted her.
LEADING BY EXAMPLE
Young's target was to stuff 400 stockings, but he exceeded his target and stuffed more than 700 stockings. His stockings benefitted the Family of Promise of Forsyth, which helps the homeless. Regarding Young, Gastley shared:
"What we see with Jaden is someone that says, 'I'm going to take the lens off myself, and I'm going to look out in the community.'"
The Family Promise of Forsyth revealed they had 650 families who needed help this festive season. We need more youngsters like Young, and we hope this warm-hearted teenager continues to spread love, kindness, and positivity.
Please fill in your e-mail so we can share with you our top stories!