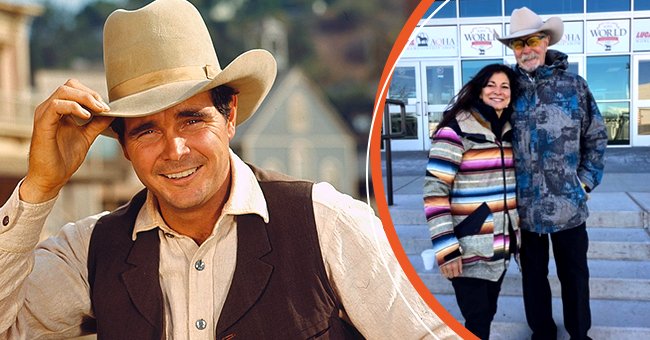 Getty Images
Buck Taylor Found Love at 57 with Stewardess after Tragic Loss of Son & Broken Marriage of 21 Years
Buck Taylor's marriage to wife Judy Nuggent ended after 21 years before he tragically lost his son to a motorcycle accident. But the American actor has since moved on from those incidents after he found love again—a glimpse into his life and career.
Walter Clarence "Buck" Taylor III was born in Hollywood on May 13, 1938. Together with his sister, his parents moved to Hollywood after his father, Walter "Dub" Taylor, landed a role in the movie "You Can't Take It with You" by Frank Capra.
Dub was a cinema actor who appeared in over 300 movies working alongside legendary actors like Sam Peckinpah and John Wayne.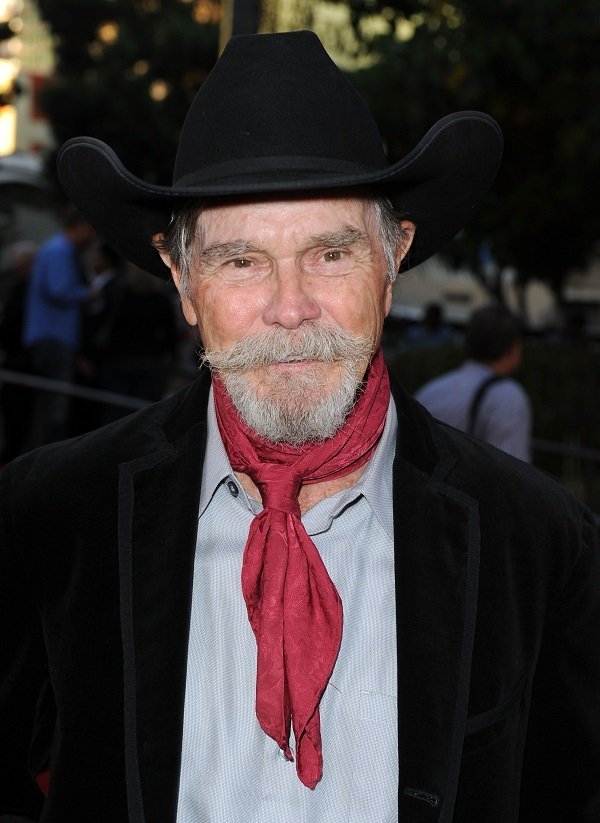 Buck Taylor on July 23, 2011 in San Diego, California | Photo: Getty Images
Young Buck Taylor grew up in Southern California's San Fernando Valley, which was the location for the Western movies where his father and other cowboy actors appeared.
He went on to study Art at the University of Southern California. Buck then had a ten-year stint with the Navy from 1950 till 1960. After leaving the Navy, he worked as a stuntman before unsuccessfully trying out for the U.S. Olympic Gymnastics Team.
MOVIE CAREER
Buck started his acting career appearing in his first movie, "Dick Powell's Zane Grey Theatre," as Trooper Shattuck in 1961. He has also appeared in multiple films like "Adventures of Ozzie and Harriet," "The Rebel," and "Have Gun-Will Travel."
In 1967, he signed an eight-year contract with CBS to act as Newly O'Brien, a gunsmith turned deputy in the T.V. series "Gunshow," set in Dodge City.
His part in the movie ended in 1975 when CBS canceled "Gunsmoke." Buck continued his acting career and from 2003 till 2008 appeared as General Maxcy Gregg in "Gods and Generals" and as Old Man Nickles in "Screen Door Jesus."
Due to his work in Hollywood over the years, Buck has been inducted into the Texas Cowboy Hall of Fame in Fort Worth and received the spirit of Texas award.
The National Cowboy and Western Heritage Museum in Oklahoma City awarded him the Western Heritage Award to recognize his work and role in "Gunsmoke."
BROKEN MARRIAGE AND TRAGEDY
Buck Taylor was married to his wife, Judy Nuggent. Nuggent, who was born in Los Angeles on August 22, 1940, is an actress known for her work in movies like "Matinee Theatre," "The Girl Most Likely" and "Annette."
The couple was married for 21 years before their divorce. They also shared four children; sons Adam Taylor, Mathew Taylor, Cooper Taylor, and daughter Tiffany Taylor.
Tragedy struck when their 27-year-old son Adam died in a motorcycle accident on June 4, 1994. He worked as a film director before his death. Adam was survived by his wife Anne Lockhart and their kids Zane and Carlyle. He was buried at the Madison Valley Cemetery in Montana, USA.
BUCK TAYLOR'S ART
Apart from acting, Buck Taylor is also known for his paintings, which he got interested in because of his high school teacher Betty Bennett.
He learned how to use watercolor while studying Art at the Chouinard Art Institute in Los Angeles. Buck explained that his painting style is to paint realistically enough to know what he is painting and abstractly enough to know it is a painting and not a picture.
The actor revealed Winslow Homer, John Singer Sargent, and Andrew Wyeth are his favorite painters. Buck has been selling his paintings since 1993. He is also the official artist for multiple rodeos and state fairs, including the "Pendleton Round-Up" in Oregon.
NEW LOVE AT 57
In 1995, Buck Taylor was exhibiting his paintings at a quarter horse show in Oklahoma when he met Goldie Ann Mauldin, who he later went on to marry.
Buck was 57 years old when he met Goldie, who at the time was working as a flight attendant. The actor described meeting her as one of the happiest days of his life.
THE COUPLE'S LIFE
Buck Taylor and his wife Goldie live together on their ranch in West Texas. The couple is owners of horses, some cattle, and they also try to raise some wheat.
The actor and his wife ride some of the horses they want to keep in shape and pen the others. Buck explained that the more challenging the land and weather of Texas is, the nicer Texans become.
Buck explained that coming back to his quiet ranch after traveling to populated areas provides his life the balance that he likes. The actor also loves living in sparsely populated places.
HOW THE ACTOR STAYS FIT AT 83
Buck has been a team roper for more than 30 years, and he is not thinking of stopping anytime soon, regardless of his age. The actor has been active all his life and still trains after previously serving in the Navy and working as a gymnast.
The 83-year-old has a horizontal bar in his backyard and surprisingly can still do a somersault dismount. He does push-ups and pull-ups regularly but stopped running to avoid getting bad knees and hips when he was 60 years old.
Please fill in your e-mail so we can share with you our top stories!