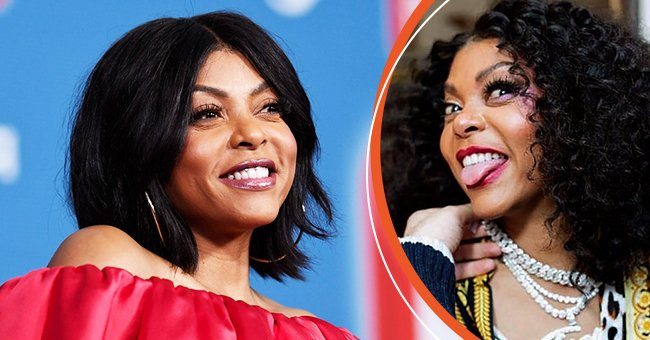 Getty Images | Instagram.com/tarajiphenson
Taraji P. Henson Spoils Herself with a Luxury Christmas Present Following Highly Praised 'Annie Live!' Performance
NBC's "Annie Live!" premiered on Thursday and starred Megan Hilty, Tituss Burgess, Nicole Scherzinger, Harry Connick Jr., Taraji P. Henson, and newcomer Celina Smith.
Since its debut in 1977, the broadway musical has captured many hearts, but the Thursday special had fans on Twitter singing its praises.
Fans expressed their admiration for the choreography involved in the musical, with Taraji playing the child despising orphanage head, Miss Hannigan. Connick Jr. played Oliver "Daddy" Warbucks while Scherzinger portrayed Grace Farrell.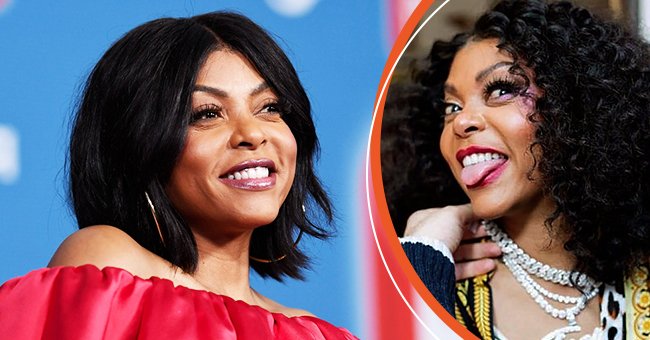 Left: "Empire" alum Taraji. P Henson | Photo: Getty Images Right: Henson flaunting her new white gold necklace | Photo: Instagram.com/tarajiphenson
Burgess took on the role of Rooster Hannigan, while Hilty played Rooster's girlfriend, Lily St. Regis. Twitter was, however, taken by Celina Smith, 13, who beat numerous others to land the coveted role of Annie, the little orphan.
Henson claimed that being sexy should not die until one is in the casket.
Emmy and Oscar nominee, Henson, stepped into her role as the crooked villain and did the part justice. She shared that playing the villain was always fun.
Fans praised her performance, noting that they'd remained glued to their screens for the entire three hours of the show.
A LITTLE CHRISTMAS GIFT TO HERSELF
Fans on Twitter congratulated Henson on her performance, noting that her role was for sure one of the best acts. Henson gifted herself a beautiful chain with her name engraved on it to appreciate herself for her impeccable performance.
Flaunting the expensive white gold chain on Instagram, Henson said the gorgeous jewelry was her little Christmas gift to herself. Stephanie Mills couldn't agree more and thought Henson was right in gifting herself as she works extremely hard.
And while her performance was faultless, Henson could not help but muse over how she always has butterflies when doing live events.
She says that being nervous before a performance is natural, and it only means that one is alive and living in the moment.
AGING GRACEFULLY
At 51, Henson is a force to reckon with and is admired by many far and wide. Speaking on the "Kelly Clarkson Show," the "Empire" alum disclosed that she loves herself at any age.
When Clarkson said that not everyone looks that good at 51, Henson insisted that she wouldn't allow the industry, the world, or men to dictate how she'd live or age.
She said she wanted to be the perfect representation for women to feel sexy even at an advanced age. Henson claimed that being sexy should not die until one is in the casket.
Please fill in your e-mail so we can share with you our top stories!