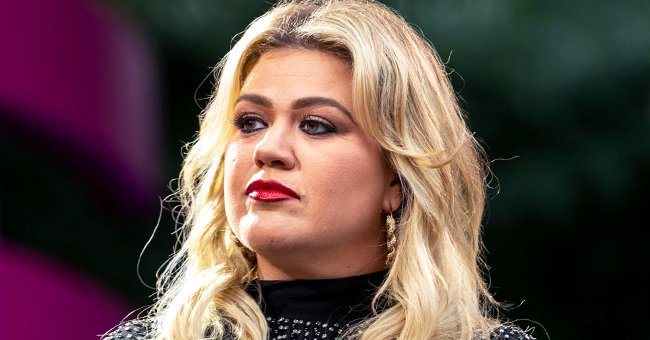 Kelly Clarkson | Source: Getty Images
Kelly Clarkson Said She Will Be 'Single Forever' Amid Divorce from Ex Who 'Was Using Her for Money'
Kelly Clarkson enjoys a successful career. However, she suffered a failed marriage where her ex-husband allegedly used her for money and left her with no hope for Mr. Right.
"American Idol" alum and TV personality Kelly Clarkson is a woman of epic talent, always ready to deliver the perfect story through her lyrics with her powerful voice and jaw-dropping performances.
She made groundbreaking history by taking home the trophy in the singing competition "American Idol" when it premiered.
Although other women like Jennifer Hudson and Carrie Underwoods won the award after her and have established themselves in the music industry, Clarkson still distinct herself.
And decades after many other winners, and impressive voices, she has remained unwavering and has continued to deliver unique tunes. The singer has also branched into TV shows.
While her career has received much attention, so has her private life. Clarkson's name topped the headlines several months following a fallout between her and Brandon Blackstock, the father of her two kids and the man she had called husband for many years.
Reports had it that the singer's ex-husband took advantage of her celebrity status and fortune. Amid their divorce, the singer joked that she would remain single forever.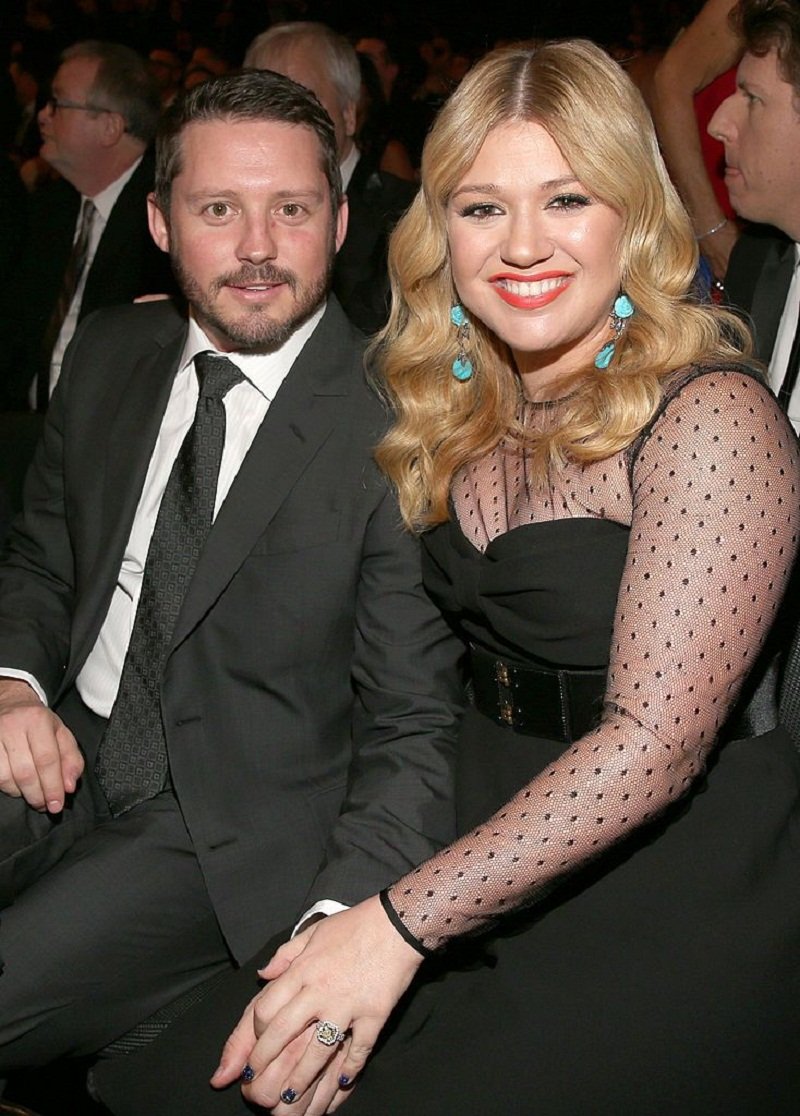 Kelly Clarkson and Brandon Blackstock attending the 55th Annual GRAMMY Awards at STAPLES Center in Los Angeles, California, in February 2013. | Source: Getty Images
KELLY CLARKSON'S COOKIE CRUMBLES
For onlookers, it was easy to perceive that the "Walkaway" crooner had a beautiful marriage because the pair often did everything just right. Their red carpet posing game was on point, so were the details of their love story, well, until everything came crashing.
Clarkson announced her engagement to Blackstock in 2012, and in less than a year, the singer proclaimed her excitement in becoming Mrs. Blackstock after a wedding ceremony in Blackberry Farms, TN.
Soon after, the pair welcomed their first child named River Rose. It was not the first time Blackstock became a father, as he already shared two kids from a previous relationship. Two years later, the couple welcomed baby number two, Remington Alexander.
Everything seemed beautiful for these two until a shocking divorce filing by the mother of two in June 2020 in the Los Angeles court, citing irreconcilable differences.
Many fans did not expect the news as the couple appeared to be in good spirits following a tour of their Montana cabin that showed that they quarantined with their kids on "The Kelly Clarkson Show."
When the divorce news went public, some people respected her decision, but a few trolls did not have it. One person even blamed Clarkson's busy work schedule for the divorce. Still, she maintained secrecy on spilling further details on the subject.
The singer maintained that she was quiet for their kids, and nobody from her camp would spew any information on her divorce. However, before the year ended, she confessed that the entire procedure was stressful and taking a toll on her.
THE DIVORCE
It is no news that when a celebrity with kids decides to divorce considering their fortune, it is always an in-and-out court setting. For Clarkson and her ex-husband, it was the same thing.
While they tried to keep it civil, refrained from speaking about it, and did not slander the other party, their lawsuit lasted for more than a year with either trying to get the better bargain.
They signed a prenuptial agreement following their marriage arrangement, and the TV personality was privileged to keep her fortune. However, Blackstock tried to contest this by putting it on trial.
The father of four contested ownership of the singer's Montana ranch and other acquisitions on the property. He wanted it to be equally owned and tagged it as marital property.
But the judge did not budge to his request. The court maintained that Clarkson could keep her belongings as they remained hers.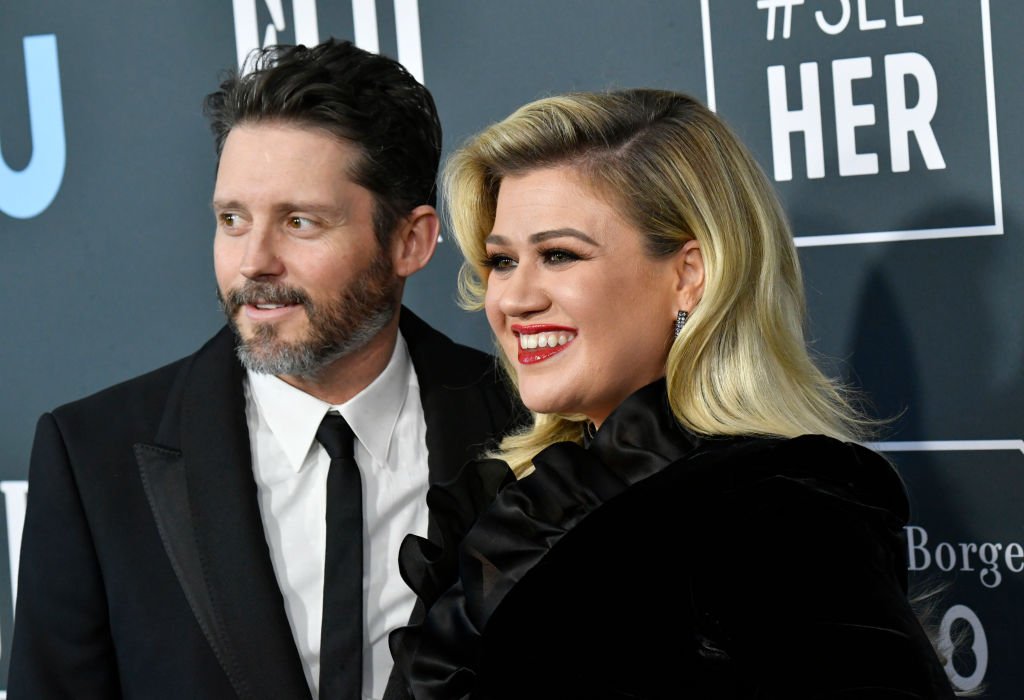 Brandon Blackstock and Kelly Clarkson pictured at the 25th Annual Critics' Choice Awards, 2020, Santa Monica, California. | Source: Getty Images
Before the case closed, Blackstock was still a resident in their former family home, and an insider hinted that his estranged wife at the time tried to evict him from the property and viewed him like a squatter.
THE "BREAKAWAY" STAR BECOMES OFFICIALLY SINGLE
Three months after filing for divorce, Clarkson appealed to the court for the judge to legally declare her a divorced woman. She added that it was to create an avenue for her and Blackstock to build new lives.
While the court's ruling made the 40-year-old officially single even before the dissolution of her marriage, she was also ordered to pay her former husband 200,000 in spousal support monthly.
The "Because of You" singer seemed fine with the verdict, and a few months later, the court granted her primary custody of their two kids. It was a big win for the "American Idol" alum, as she loves spending time with her babies.
Despite being a busy bee, the singer never misses the chance to spend time in the company of her young ones. Sometimes, she takes the kids to work, creating beautiful memories. For the mother of two, nothing beats seeing her kids genuinely happy; they are her priorities.
CLARKSON'S TAKEAWAY FROM THE DIVORCE SAGA
Clarkson is yet to tell all that led to their breakup, but she is not being secretive about the lessons she learned so far following her failed marriage. The host of "The Kelly Clarkson" proudly stated that she does not have any regrets.
While addressing her situation, she explained that humans are bound to face challenging problems that will shape and sharpen one's mind. Such experiences should enable people to map out a different plan for the future.
Clarkson did not hide being an open-minded individual. She often gives people the benefit of the doubt even after glaringly witnessing what should pass as a red flag.
The singer admitted that she believes people could have a bad day, making them do things that cut across as unappealing to the average mind.
FEELING SINGLE AND MAY NEVER MINGLE
Clarkson is in a happy place despite the divorce proceedings, and she has continued to host her show, bringing different stars on it.
Amid the talks about careers, ongoing projects, and family, the pair talked about their preferences and what they look out for on dates. The mother of two admitted that with her line of thought(not seeing red flags), she may end up being "single forever."
Please fill in your e-mail so we can share with you our top stories!