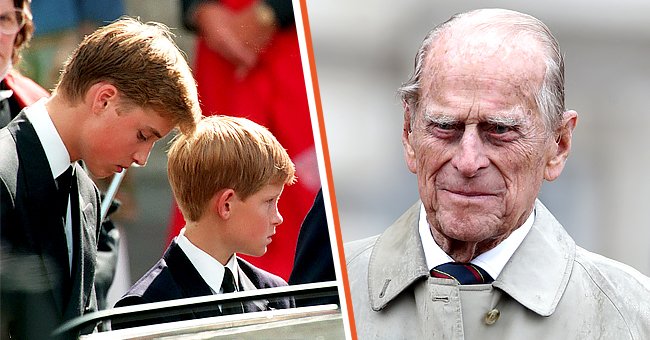 Getty Images
Prince Philip Comforted Distraught Prince William at Diana's Funeral When He Thought the Cameras Could Not See
When Prince Philip wasn't performing his royal duties, he did all he could to keep his family in harmony. The late Duke was a loving grandpa, and a record from Princess Diana's funeral is all the proof needed.
As a father, grandfather, and senior member of the royal household, the late Duke of Edinburgh, Prince Philip, greatly impacted many lives. Even the Queen commended him many times for his support.
Prince Philip was the longest-serving royal consort in history, working for the British monarch from Elizabeth's accession from 1952 till his demise in 2021. Throughout his remarkably long life, the Duke made sure he was there for his grandsons, who greatly admired him and saw him as a "legend."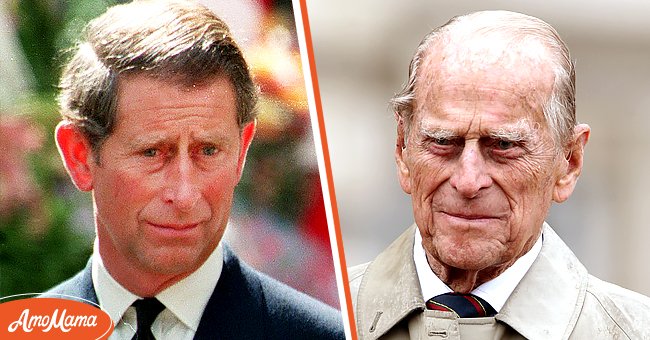 Prince Charles wait in front of the Westminster Abbey in London [left] Prince Philip on the Buckingham Palace Forecourt on August 2, 2017 | Photo: Getty Images
Prince Philip was born on the dining table at the Villa Mon Repos. His parents were HRH Prince Andrew of Greece and Princess Alice of Battenberg. He was also the great-great-grandson of Queen Victoria.
His family fled to Paris and settled in the suburb of St Cloud after King Constantine I was forced to step down. Growing up, the late Duke attended Cheam School in Surrey while living with his grandmother, Princess Victoria, at Kensington Palace and with his uncle George Mountbatten in Berkshire.
During his teenage years, he enrolled at the Scottish school, Gordonstoun, and in 1939, Prince Philip joined the Royal Naval College at Dartmouth. He and Queen Elizabeth II met for the first time at the wedding of one of his cousins.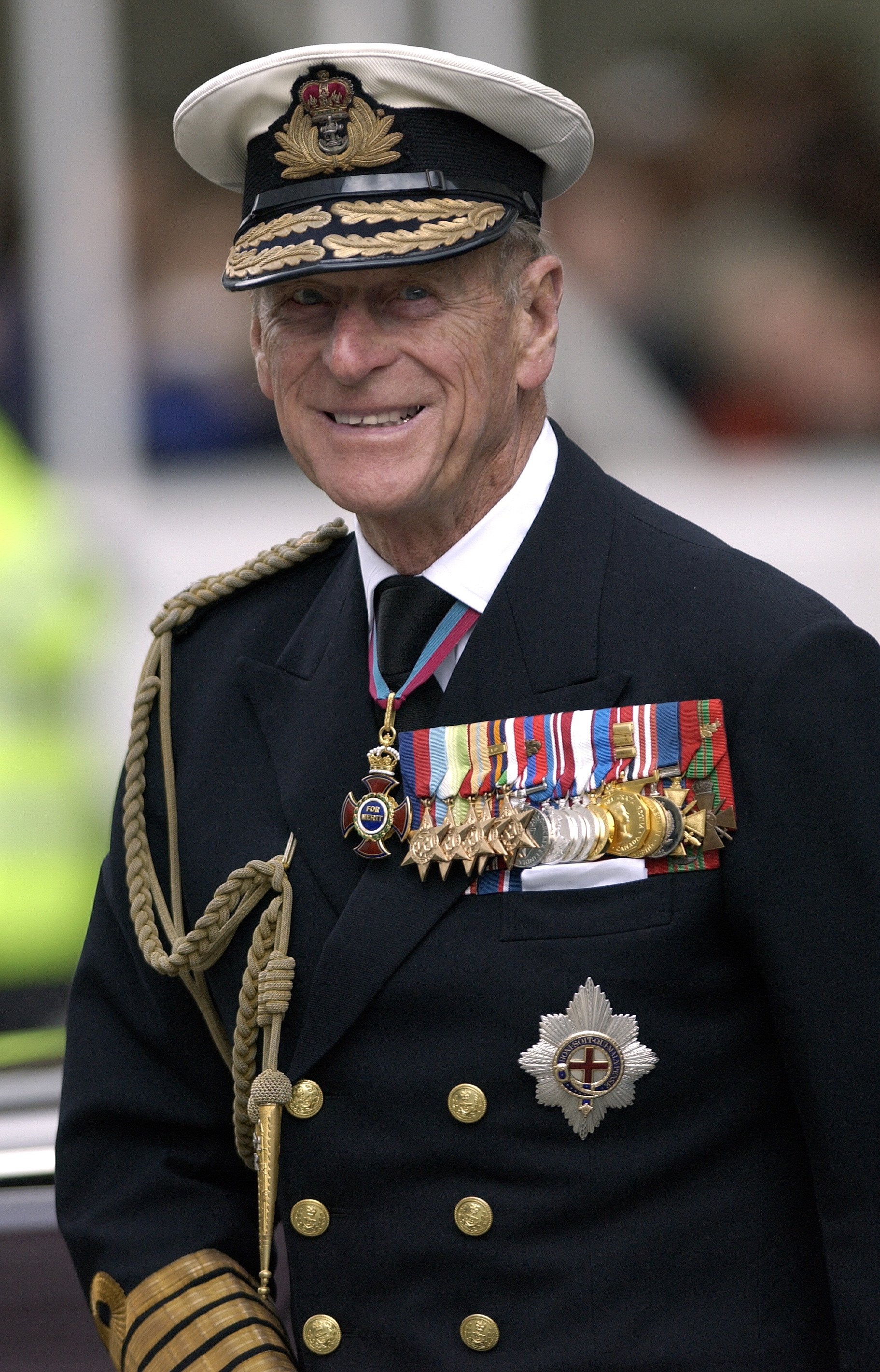 Prince Philip pictured in his Military Uniform As Admiral Of The Fleet for a service remembering the Iraq War. London, England. | Photo: Getty Images
Philip and the then Princess Elizabeth met again at Dartmouth during a royal family visit in the 1940s. One couldn't tell if Philip was smitten by the Princess the first time they met, but a romance sure blossomed out of their second encounter.
It could have been his love for humanity or Elizabeth. Still, when Britain was at war in the early '40s, Philip joined the royal navy, serving as a midshipman on HMS Ramillies, while posted to the Indian Ocean.
Philip was soon promoted to first lieutenant, second in command of the warship HMS Wallace, while only 21-years-old. While serving in the navy, his love for Elizabeth grew, and after the war, the two secretly got engaged.
However, the King didn't accept their engagement until Elizabeth's 21st birthday. Marriage to the Princess also came with a cost, but Philip's love was so great he was ready to do anything to be with Elizabeth.
Philip dropped his Greek and Danish royal titles to become an enfranchised Briton, changing his surname from Schleswig-Holstein-Sonderburg-Glücksburg to Mountbatten.
Their engagement was made official in 1947, and on November 20, 1947, the pair walked down the aisle at Westminster Abbey, and the King named Philip the Duke of Edinburgh.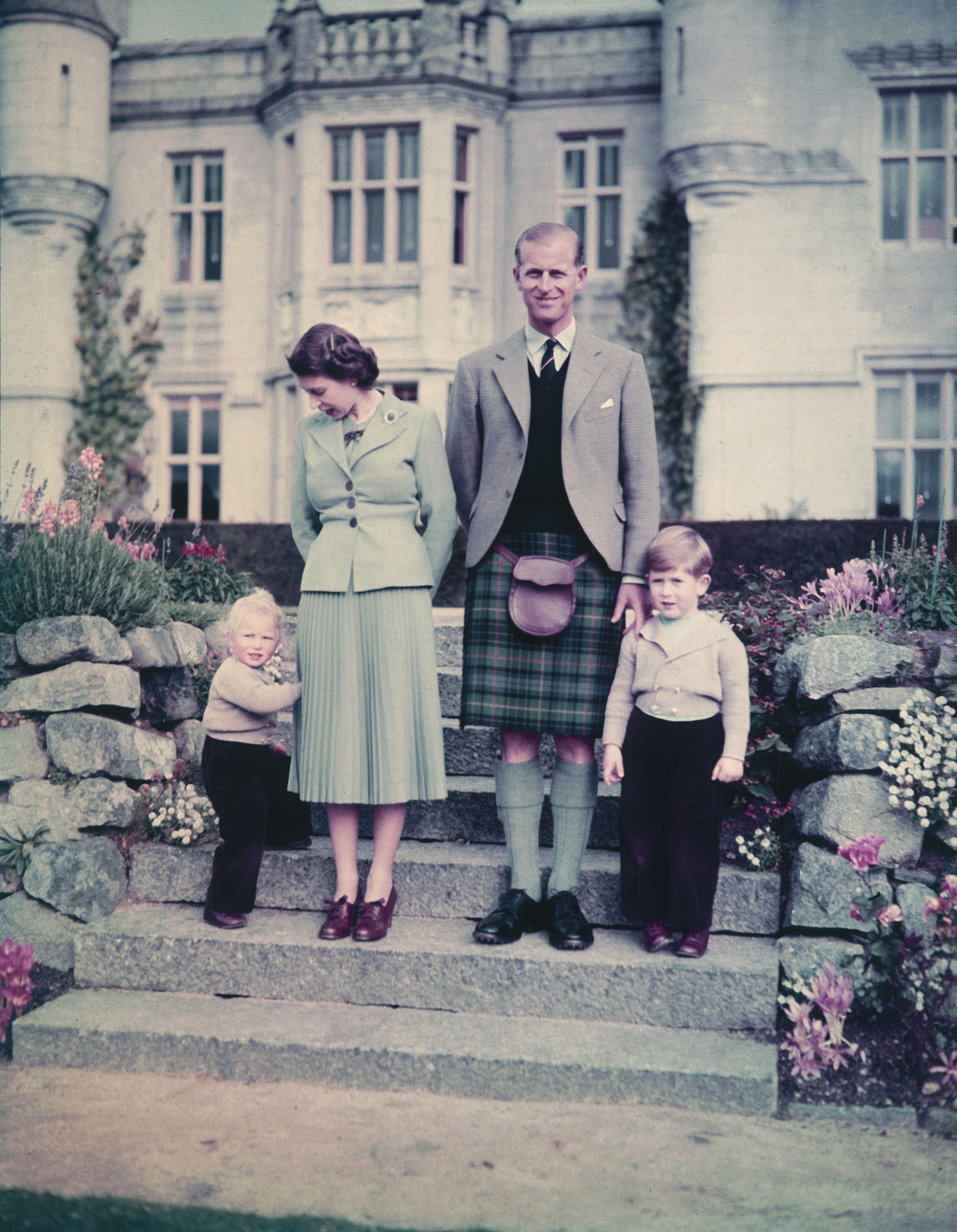 Queen Elizabeth II and The Prince Philip with Princess Anne and Prince Charles outside Balmoral Castle, 19th September 1952. | Photo: Getty Images
After Elizabeth's father, King George VI, died at Sandringham and Elizabeth became the Queen, he became a Prince. Philip was named Prince by the Queen following her Coronation at Westminster Abbey.
Several reports over the years and comments from family members have proven the late Duke was a fantastic person. After his death on April 9, 2021, a documentary that focuses on Prince Philip's personality was released.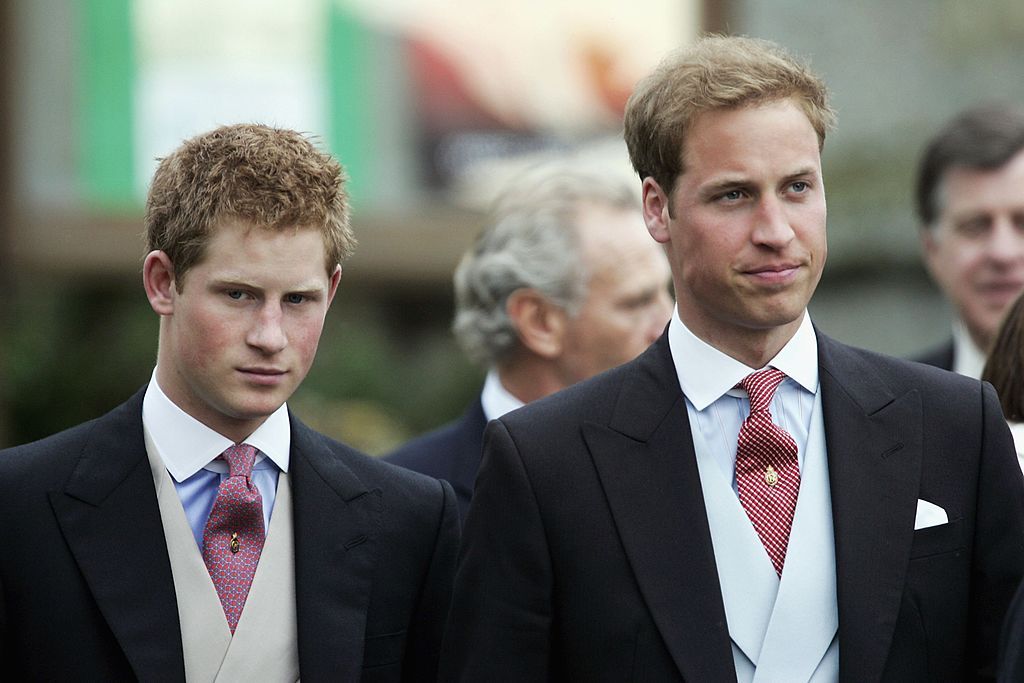 Prince William and Prince Harry attend the marriage of their step-sister Laura Parker-Bowles and Harry Lopes at St Cyriac's Church, Lacock, on May 6, 2006 in Wiltshire, England. | Photo: Getty Images
PRINCE PHILIP AS A GRANDPA
The documentary, which aired on ITV, explores the life of Prince Philip from his younger days till the time of his death. The clip shows intimate family moments, including Princess Diana's funeral, where Prince Philip dotingly comforted Prince William.
At Princess Diana's funeral on September 6, 1997, the late Duke walked with his son Prince Charles and his grandsons Prince William, then 15-year-old and Prince Harry, 12.
Speaking in the documentary, Martin Palmer, who co-founded "The Alliance of Religions and Conservation" with the late Duke of Edinburgh, said Philip quietly comforted his grandson William when he thought no one was watching.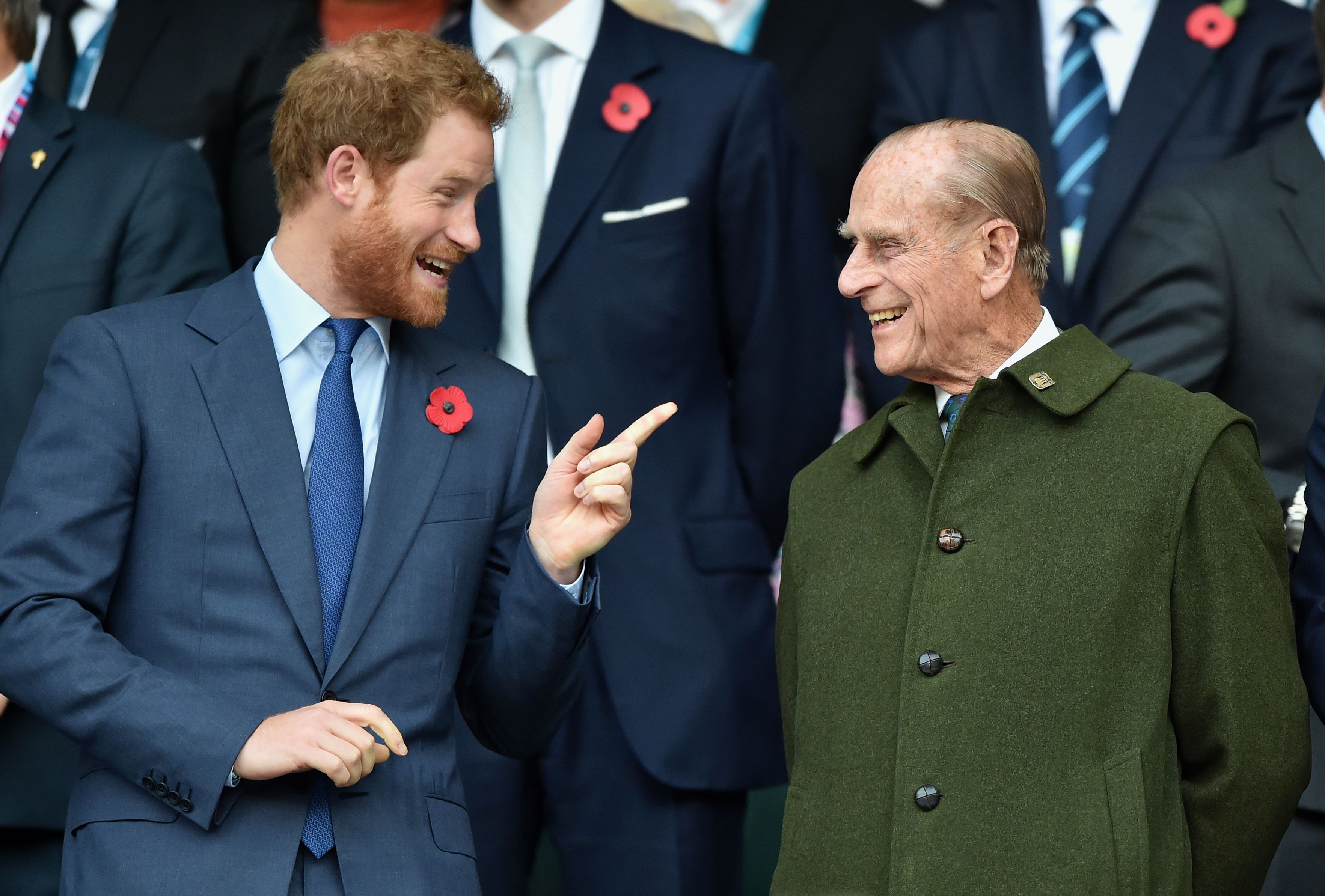 Prince Harry and Prince Philip, Duke of Edinburgh chatting at the 2015 Rugby World Cup Final match between New Zealand and Australia at Twickenham Stadium in London, England | Photo: Getty Images
Palmer explained that Prince Philip tried creating a warm environment for his grandsons as he didn't want them growing up in a "dysfunctional" home as he did. Palmer said the late Prince believed the cameras weren't on him, and at that moment, he turned and comforted William. Palmer also added:
"You've just got to watch that moment and realize here is a grandfather who is trying to help his young, very vulnerable grandson struggle through this awful, awful moment."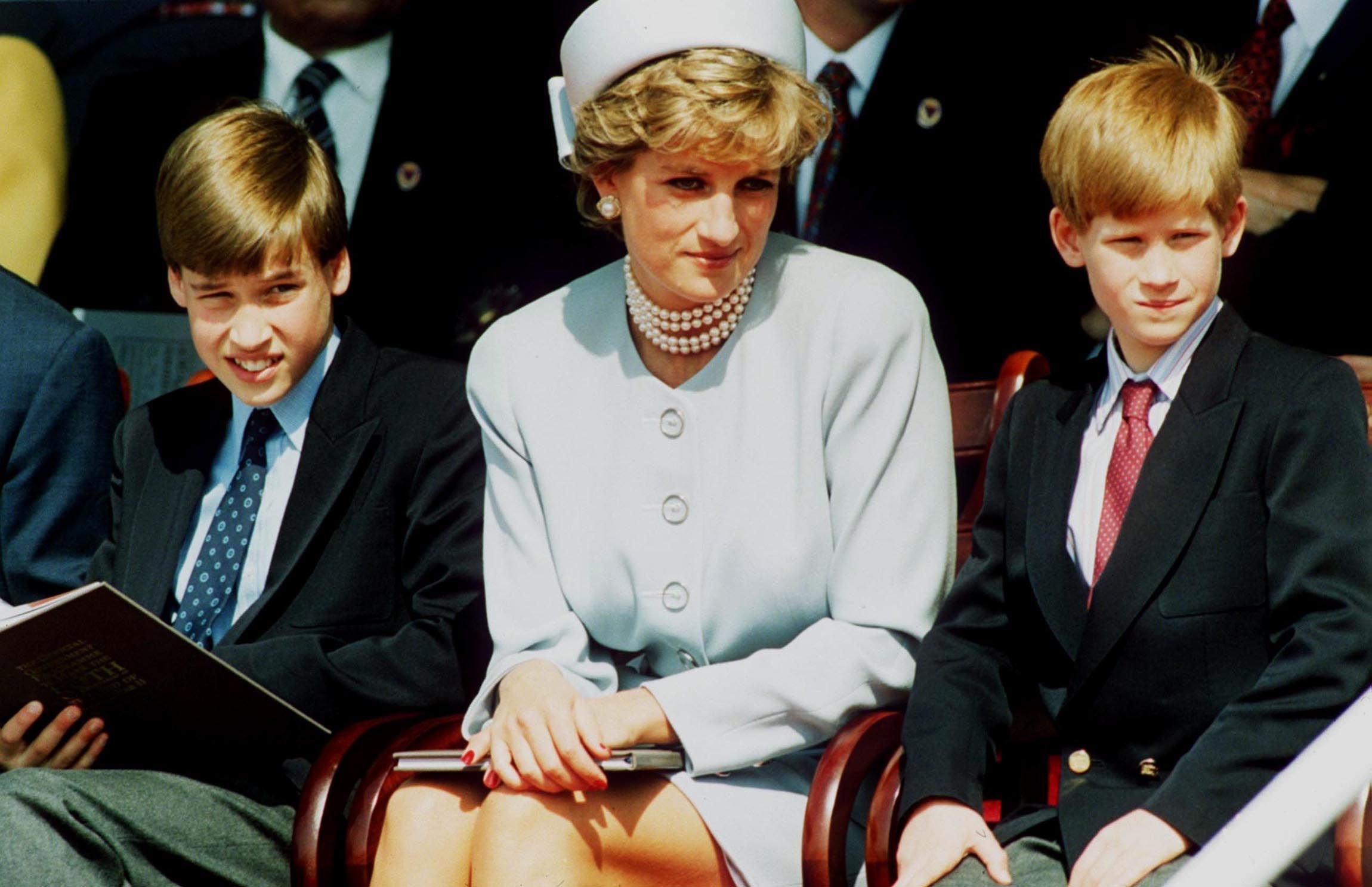 Princess Diana, with her sons Prince William and Prince Harry at the Heads of State VE Remembrance Service in Hyde Park on May 7, 1995 in London, England. | Photo: Getty Images
Prince Philip's death would most certainly leave a void in his family. In the documentary "Our Queen at Ninety," Princess Eugenie described the late grandpa as an "incredible" person. Prince William also confirmed that the Duke of Edinburgh was more than the public saw.
While actor Matt Smith was preparing to play Prince Philip in "The Crown," he met Prince William at a charity polo match and asked if he had any advice that could help him play his "The Crown" character better; William simply said: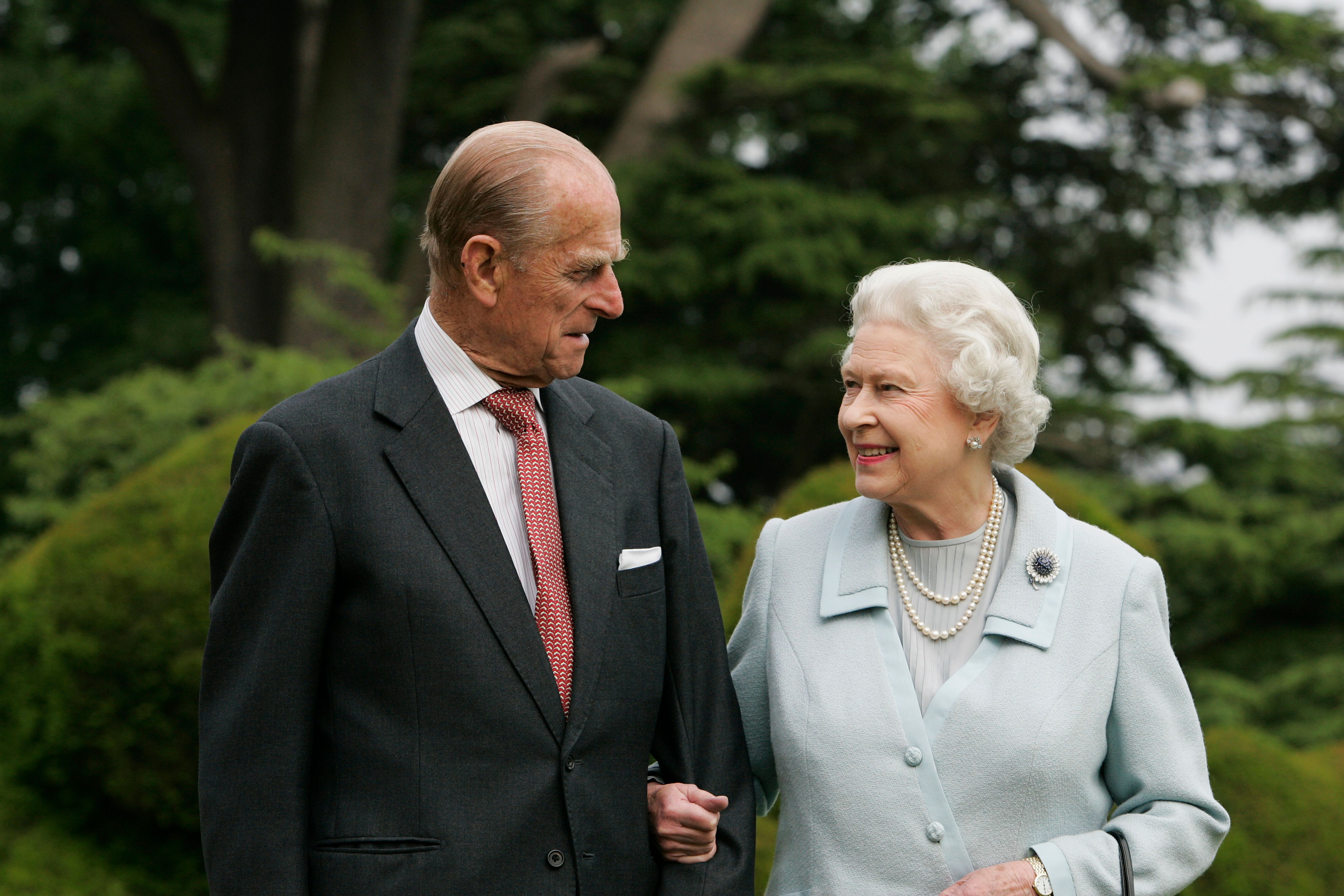 Queen Elizabeth II and Prince Philip marking their Diamond Wedding Anniversary in November 2007. | Photo: Getty Images
Although William's words may not have been the most helpful acting advice, they made it clear the late Prince was indeed a dependable presence in the lives of his grandchildren.
However, Prince William isn't the only one of Prince Charles's sons who view the late Duke with the utmost respect. After he died, Prince Harry, who had stepped down as senior royal member and relocated to the US with his wife, made sure he was present in the UK to pay his last respects at Philip's funeral.
WILLIAM AND KATE FOLLOWING PHILIP'S FOOTSTEPS
The Duke and Duchess of Cambridge lead what can be described as the modern monarchy. The couple has done remarkable works over the years and had good examples in the senior royal members, the Queen and the late Duke of Edinburgh.
While William and Kate prepare for their 40th birthdays, the couple plan to recreate the Windsor family in their image as they prepare to lead it in the coming century. Reports have also revealed that the royals have made a set of rules that have helped them handle their royal duties and family affairs.
The rules created would also guide the couple in the future as the Cambridges are evidently preparing for their lives at the helm of the monarchy. A family friend once confirmed that the couple could blend traditional duty with being modern parents.
WILLIAM AND HARRY AFTER PHILIP'S DEATH
Prince Philip would most likely not be pleased with William and Harry if he was alive to experience the brothers' dispute. Although most had thought that Philip's funeral ceremony would bring the brothers together, they were mistaken.
Even though the brothers had a brief talk outside St. George's Chapel, a source later revealed that an argument broke out between them, and the two had a fresh clash.
Please fill in your e-mail so we can share with you our top stories!