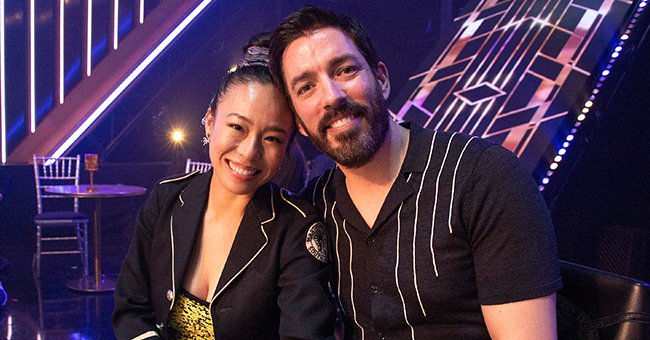 Getty images | Instagram.com/mrdrewscott
'Property Brothers's' Drew Scott & Wife Linda Phan Are Expecting a Baby after a Long & 'Scary' Fertility Battle
One-half of the "Property Brothers" Drew Scott and his wife will celebrate more than just Christmas this holiday season. After years of struggling with infertility issues, there is finally a light at the end of the tunnel.
Drew Scott and his wife Linda Phan are expectant! The couple, who've been married for the last four years, announced the good news in a lengthy Instagram post.
They took to the platform to thank those who walked the journey with them, including their doctors, family, and friends. The caption came alongside bathroom selfies of the couple with a clear view of Linda's baby bump.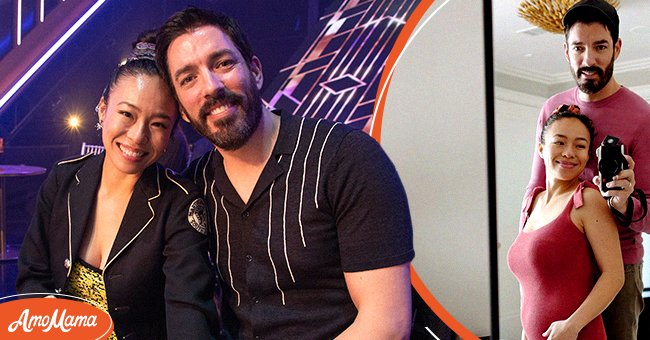 Left: Drew Scott and his wife Linda Phan | Photo: Getty Images. Right: Scott and Phan announce that they are expecting | Photo: Instagram/ Drew Scott
MEET PHAN
Phan is of Canadian nationality, born to Vietnamese parents. Her work credits include her role as the producer and creative director of the Scott Brothers Entertainment company.
She helps build their social media and unique project campaigns. In addition to that, she is also the host of Producers Ball, an event often held during the Toronto International Film Festival.
The couple met in 2010, during a Toronto Fashion week where Phan was dressed as the fashion police and was issuing tickets to "badly" dressed attendees.
Scott quickly fell for Phan's sense of humor, and soon after, he went looking for her at the show's backstage. A few months later, the two sat opposite each other in a sushi restaurant on their first date.
They later stopped at a hot chocolate spot, then went to a karaoke bar. When Scott picked up the mic to do The Lonely Island's "I'm on a Boat," Phan could no longer resist his charms.
Scott proposed after six years of dating. Eight years after they met, they said their nuptials at a destination wedding in Italy.
Three years later, the couple could not help the tears after watching their over-the-top wedding video as they celebrated their third wedding anniversary.
A LONG AND SCARY FERTILITY JOURNEY
Even though starting a family was always on Scott's mind, it never was a priority. It was only until his wife brought the issue to his attention that Scott realized they had both put their work schedules before family.
And so they began trying for a child, but all efforts proved futile. They embarked on a two-year fertility journey that included IVF and IUI treatments. In August 2021, they finally received the news they'd waited for so long.
As the creatives prepare to welcome their new bundle of joy in May 2022, they cannot hide the excitement for the latest chapter in their lives. They hope that sharing their parenthood journey can be of help to others.
Please fill in your e-mail so we can share with you our top stories!