Owen Wilson | Source: Youtube.com/Team Coco
Owen Wilson Volunteered to Take DNA Test for His Third Child Whom He Was Never Going to Meet
Owen Wilson and his ex-girlfriend, Varunie Vongsvirates, welcomed one child while together, but the actor wanted a paternity test. Despite the test coming back positive, he's never met his daughter.
Owen Cunningham Wilson was born in Dallas, Texas, on November 18, 1968. After finishing high school, he studied at a New Mexico military academy before attending the University of Texas in Austin.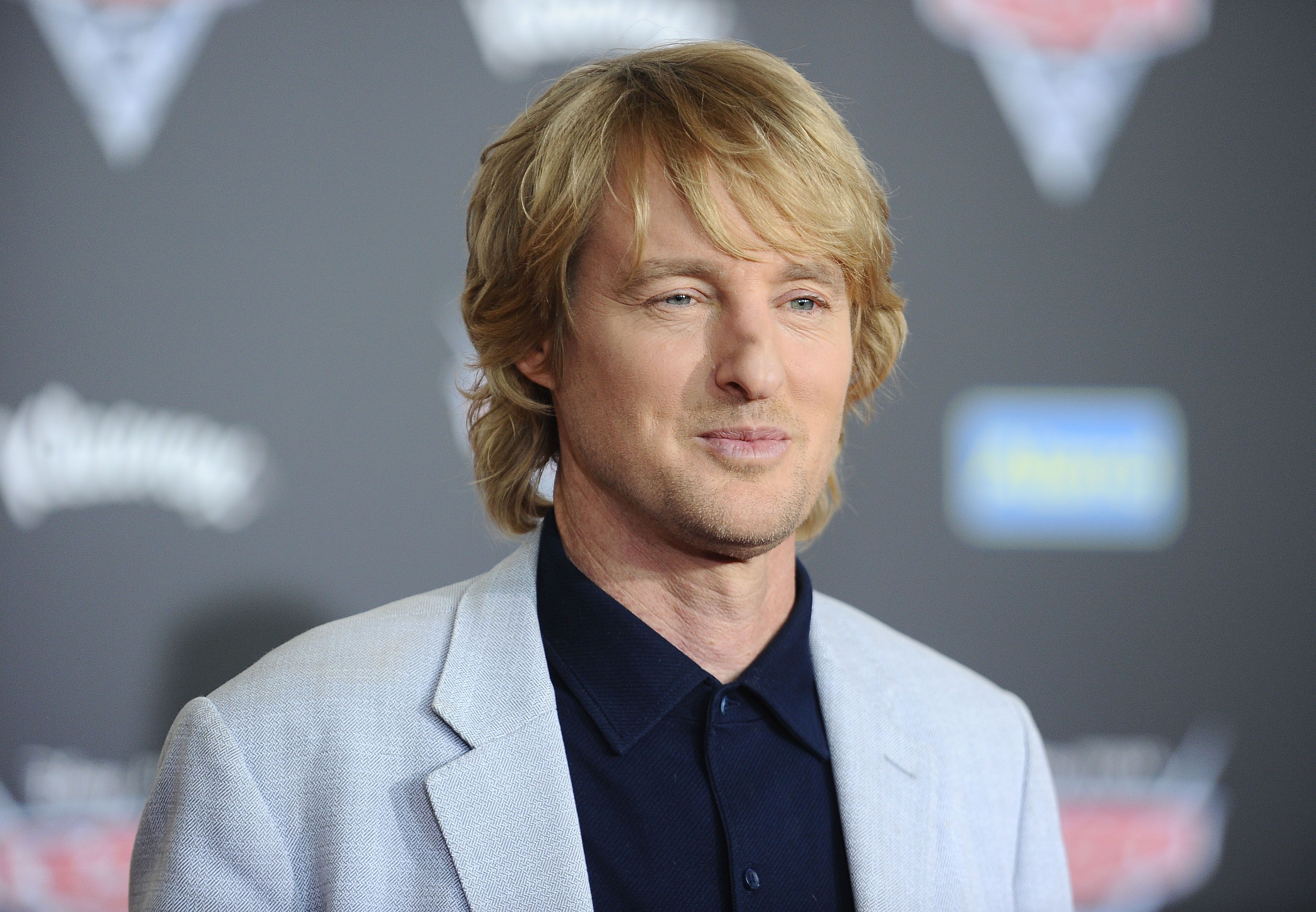 Owen Wilson at the premiere of "Cars 3" at Anaheim Convention Center on June 10, 2017, in Anaheim, California | Source: Getty Images
There he met Wes Anderson, his friend, and future mentor. Owen later found fame when he moved to Hollywood with Anderson and has since starred in movies like "The Cable Guy," "Anaconda," "Zoolander 2," and so much more.
The actor and his ex-girlfriend, Varunie Vongsvirates, dated for nearly five years before their relationship ended. It wasn't clear what caused the end of Owen and the business development representative for American Addiction Centers' relationship.
In October 2018, Vongsvirates welcomed a baby girl she claimed belonged to the star. According to an Us Weekly source, Owen refused to see the child and didn't want her to be named his offspring.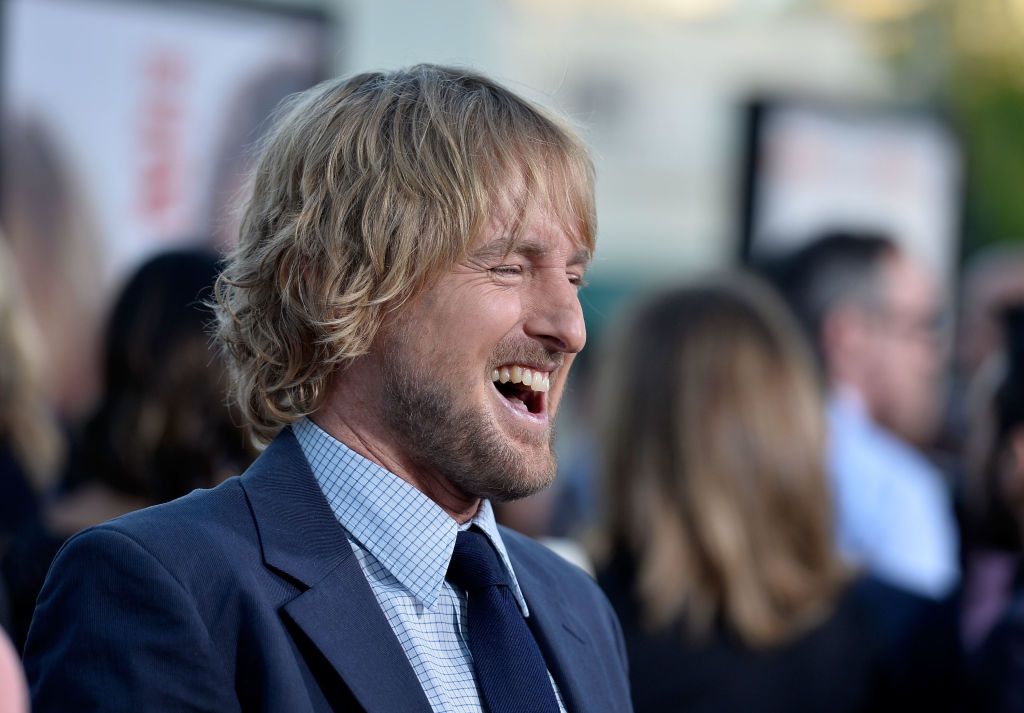 Owen Wilson at the premiere of "The Internship" on May 29, 2013, in Westwood, California | Source: Getty Images
In June 2018, when Vongsvirates claimed she was pregnant with Owen's child, he took a voluntary paternity test. It reportedly revealed that "the alleged father [Wilson] is not excluded as the biological father of the fetus."
At that point, the star was already a father to two children. He and his ex-girlfriend, Jade Duell, share a son, Robert Ford, and with his other ex-girlfriend, Caroline Lindqvist, Owen shares another son, Finn Wilson.
In June 2018, Vongsvirates announced via Instagram that she was expecting by sharing a photo of an ultrasound. She captioned the post revealing that her daughter's name was Lyla, and she had three months to go before the birth.
In August 2018, she shared an image of her and Owen at the world premiere of "Father Figures." She later confirmed to Us Weekly that the actor was the father of her child, who weighed 6 lbs., 13 oz. and measured 21 inches when she was born.
WILSON REFUSES TO SEE LYLA
In November 2018, an US Weekly insider revealed that Owen "refuses to meet his daughter." The source claimed that in June 2018, the star checked the no visitation box while in court, adding:
"He does not want to visit [and does not] want any custody of her."
The insider alleged that Lyla was the spitting image of her father, with blonde hair, fair skin, and blue eyes just like the actor! The informant claimed Owen had known Vongsvirates was pregnant from the four-week mark.
Unfortunately, the actual results of the paternity test were never released to the public. For her part, Vongsvirates hasn't given up on trying to get her ex-boyfriend to have a relationship with their alleged child.
TRYING TO LINK LYLA WITH OWEN
In an October 2021 Daily Mail article, Vongsvirates told the publication that Owen "has never met her, unfortunately." Two years before, the star's ex said she'd begged the "Wedding Crashers" star to get involved in Lyla's life.
He [Owen Wilson] even shared an image of his god-daughter, London, but refrained from mentioning Lyla [Vongsvirates].
She explained that he did provide for her financially but that her daughter needed a father. Vongsvirates found it ironic how her ex kept getting acting roles as a father when he'd never met his daughter.
ACTIVE ROLE IN SONS' LIVES
In August 2021, the "Loki" actor acknowledged his sons, aged 11 and 8 at the time, while speaking to The Hollywood Reporter. He even confessed to sharing their custody and spending time at their sporting events.
SPEAKING ABOUT FATHERHOOD
In November 2017, he opened up about fatherhood while on "Jimmy Kimmel Live." He proudly shared photos of the two boys in costumes and revealed what type of parent he was.
Owen said he was strict about things like manners and was old-fashioned in his parenting style. He even shared an image of his god-daughter, London, but refrained from mentioning Lyla.
Please fill in your e-mail so we can share with you our top stories!