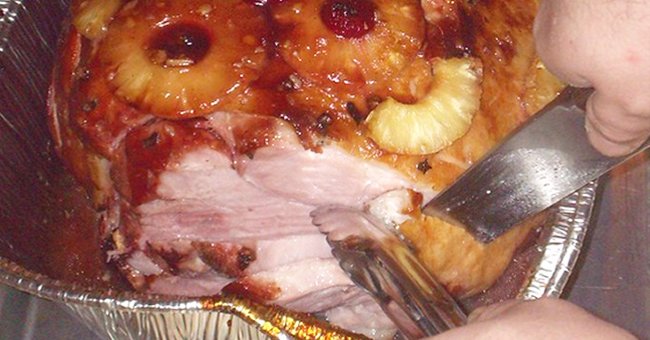 Delicious dishes to spice up your Christmas menu | Flickr
Christmas Eve Recipes from Different States Besides Turkey and Ham
If you're not a fan of the traditional turkey and ham and fancy a tastebud-tempting change this Christmas, it's time to spice up your menu with these mouthwatering dishes.
Indeed, a turkey is the CLASSIC Thanksgiving centerpiece. A perfectly cooked turkey can magnetize you, sending mouthwatering invites to your taste buds. But more often than not, turkey at your Christmas eve dinner might look…underwhelming.
So, why not spice things up this Christmas and cook dishes to go with the showstopping turkey and ham? To help you have a Merry-Licious Christmas, here are some impressive and delicious recipes you should certainly try this holiday season.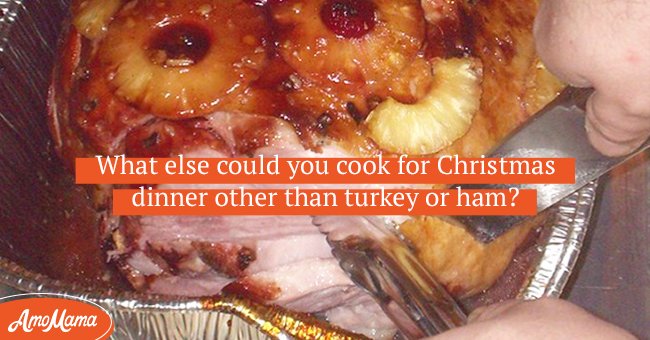 Mouth-watering dishes to cook this Christmas other than turkey and ham | Photo: Flickr
Sweet Potato Casserole
Whether you're soaked in the country music scene in Tennessee or indulging in a sun-kissed walk at Alabama's Gulf Shores, this time of Christmas in these states would mean only one thing—sweet potato casserole.
An all-time favorite in the southern states, sweet potato casserole is a timeless classic and an essential must-have on your Christmas eve menu.
Made with brown sugar, cinnamon topping, pecans, and butter, this mouthwatering dish could sometimes be mistaken for a creamy dessert. If you're going as far as Kentucky or even Louisiana by this time of the festive season, you'd undoubtedly find sweet potato casserole served right on your table.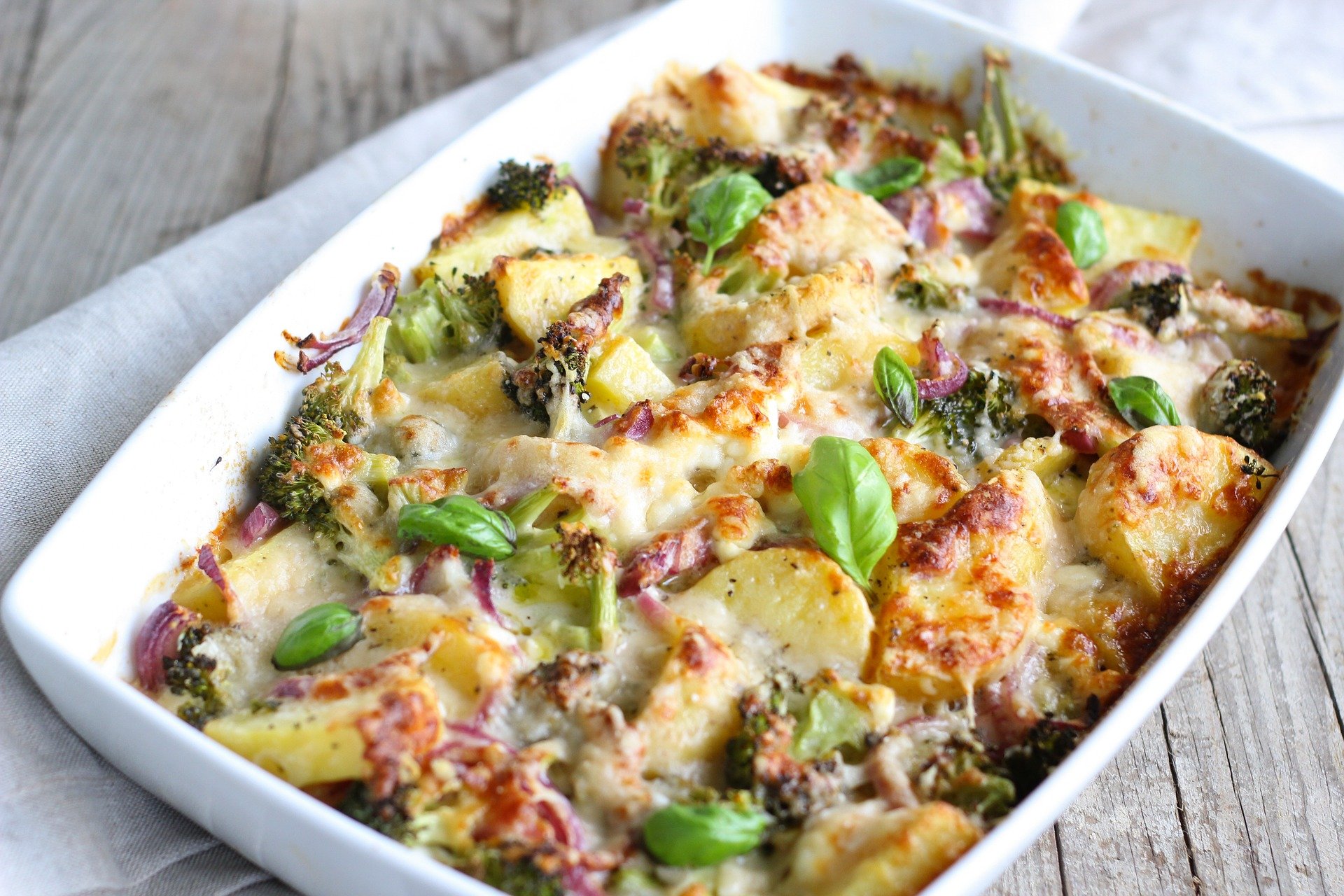 Sweet Potato Casserole | Photo: Pixabay
Roasted Potatoes
Connecticut is dubbed as "The Nutmeg State," but when you're around there for Christmas, roasted potatoes steal the spotlight. This crisp-looking recipe is perfect for those allergic or sensitive to gluten.
People in Idaho are known to grow incredible potatoes. So, how can the festivity be complete without singing praises of their breadwinning veggie? On Christmas day, potatoes in this Gem State are served roasted…yum!
This dish makes its way into another state famous for its many colleges and universities, and if you're guessing Massachusetts in the back of your head, then you're absolutely right! Known as "The Bay State" and even "The Old Colony State," Massachusetts is basically all about roasted potatoes during Christmas.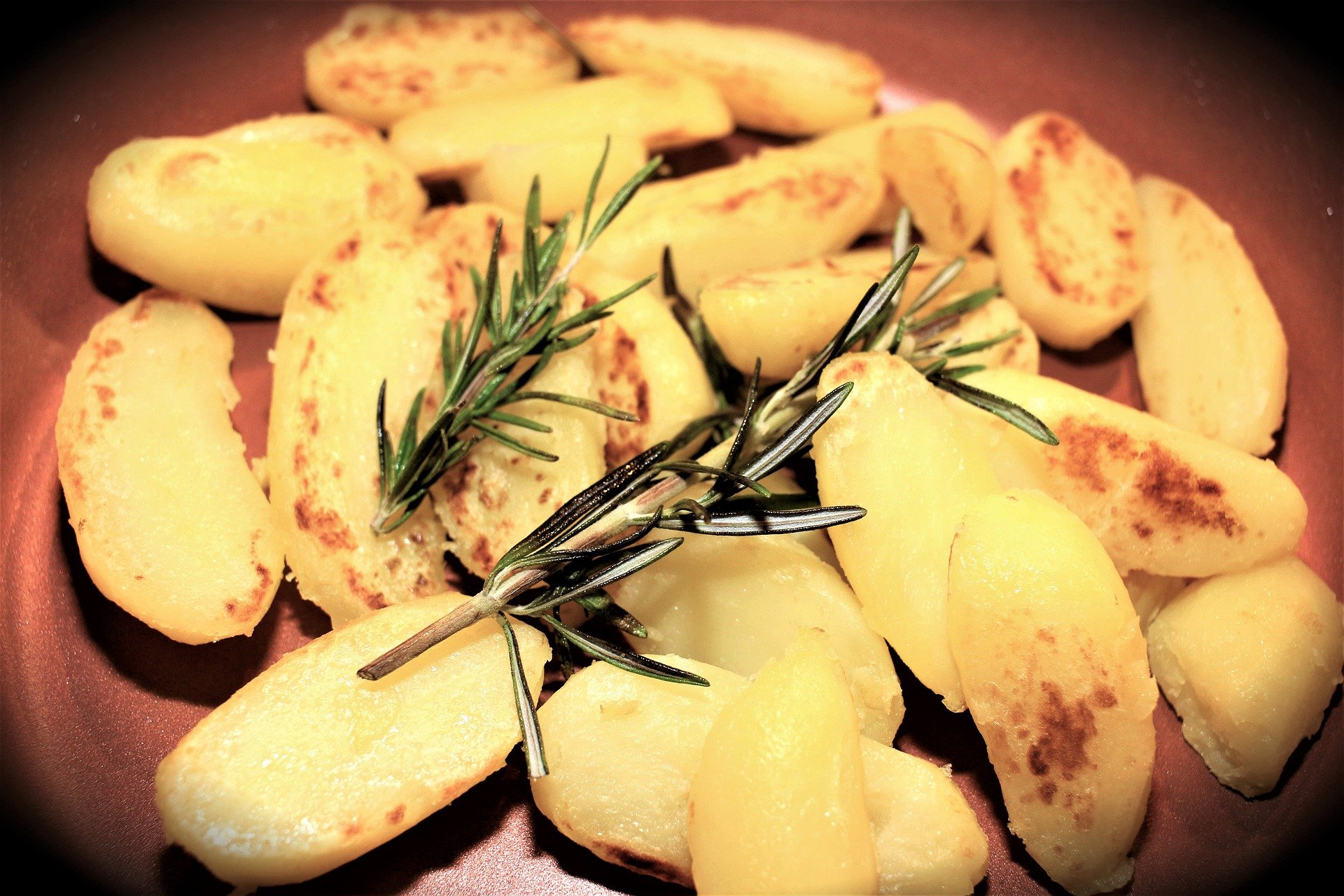 Roasted Potatoes | Photo: Pixabay
Roasted Carrots
Carrots harvested in Georgia are naturally blessed with a sweeter flavor—thanks to the state's humid subtropical climate. Here, roasted carrots bring health + sweetness to the table, particularly at Christmas dinners.
Even New Jerseyans love their roasted carrots, and one of the incredible things about this dish is the unusual yet delicious variations you can make. If you feel like venturing into a wholesome new taste for your Christmas menu, a roasted carrots recipe, which includes chickpeas, farro, and an herbed crème Fraiche, fits the bill.
This dish also rules the dinner tables in North Carolina, despite the state being the commercial hotspot for potatoes. The recipe here is tossed in homemade awesomeness of honey garlic butter sauce, and if you want to say yum, please go ahead!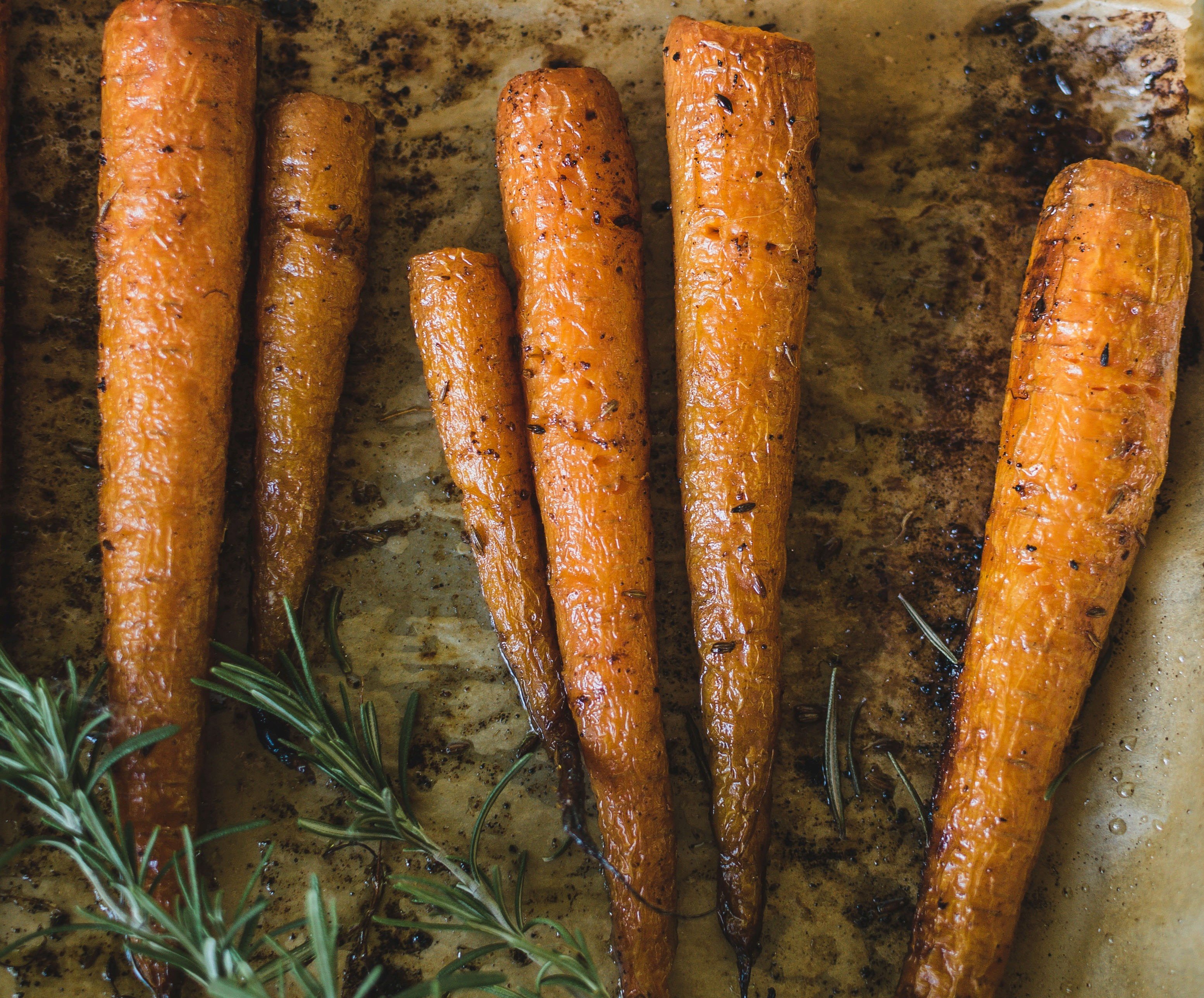 Roasted Carrots | Photo: Unsplash
Stuffing
Despite being the top producer of honey in the US, North Dakotans have an addictive appetite for stuffing. Like roasted carrots, this dish offers many variations for people looking for adventure while cooking.
For instance, stuffing punches the flavor with butter and herbs, and the bonus? Well, it can be easily made without a turkey! And in Rhode Island, this dish grabs the top spot and is mostly cooked with wild mushrooms.
While stuffing is the most popular Christmas delicacy in Utah, people in Washington love adding it to their holiday menu too. And in Maryland, this dish is famous both on Thanksgiving and Christmas, with an intensified flavor of apple sausage.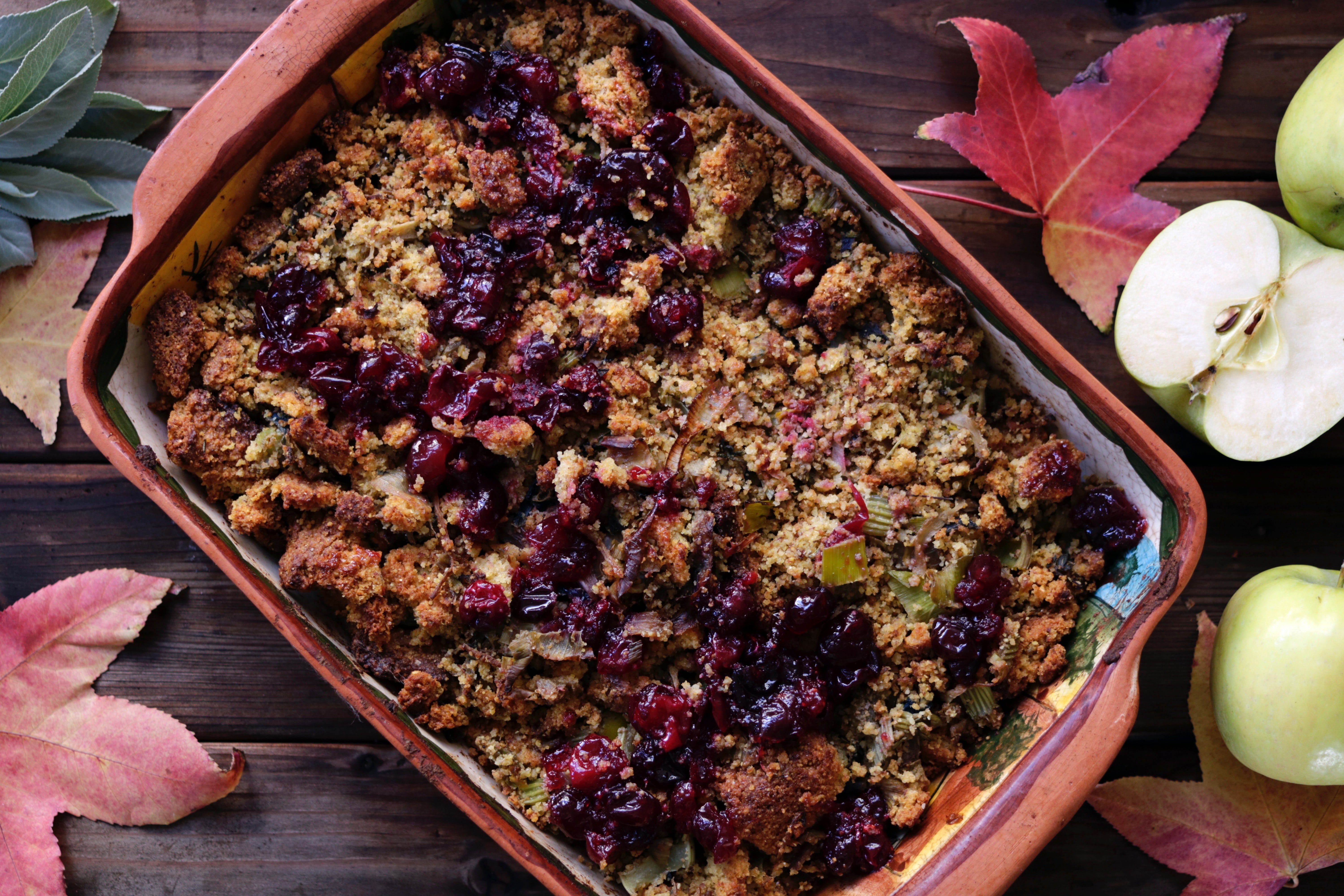 Stuffing | Photo: Unsplash
Mashed Potatoes
Known for its wild west past and natural marvels, Oregon is famous for the highest yield per acre of potatoes in the US and the world! And it's no surprise that its soil-soaked vegetable is mashed to take center stage on Christmas.
And in Wyoming, you can never go wrong with mashed potatoes as the state sticks to the traditionally, universally beloved Christmas dish.
In Delaware, mashed potatoes aren't limited just to Thanksgiving Day as Delawareans serve a simple-to-cook and delicious dish that even amateur chefs would find a breeze. If you're looking to kick in some spice in the classic dish, then New Mexico is what we're talking about.
While the caverns near Carlsbad grab the limelight on behalf of the US state, New Mexican chili pepper sings praises of the tongue-tingling cuisine here. So, don't be surprised if you find the spicy kick included in the classic mashed potatoes at Christmas.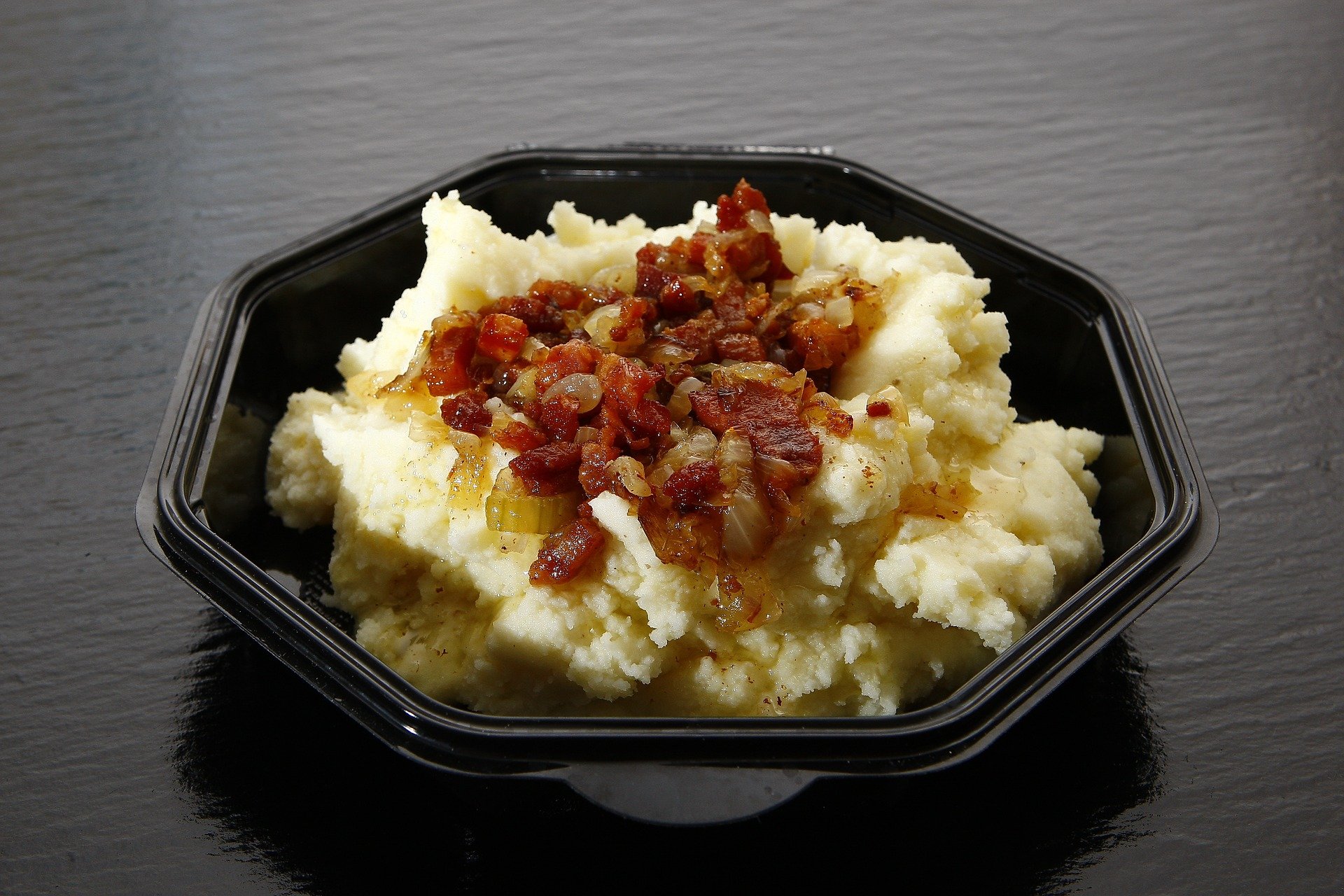 Mashed Potatoes | Photo: Pixabay
Roasted Goose
It's the goose! Ok, wait, a goose? For Christmas? Despite turkey being promoted as the Christmas showstopper, goose still makes the ideal recipe for the feast.
In Arizona, the roasted goose is one of the most traditional Christmas dishes natives never get tired of cooking. Though it's a popular pick in Britain, Arizonans love it, too!
And in Colorado, the geese population explodes during the fall and winter months, thanks to migration. The people here take full advantage of this and prepare a traditional Christmas dinner that's all about goose and gander!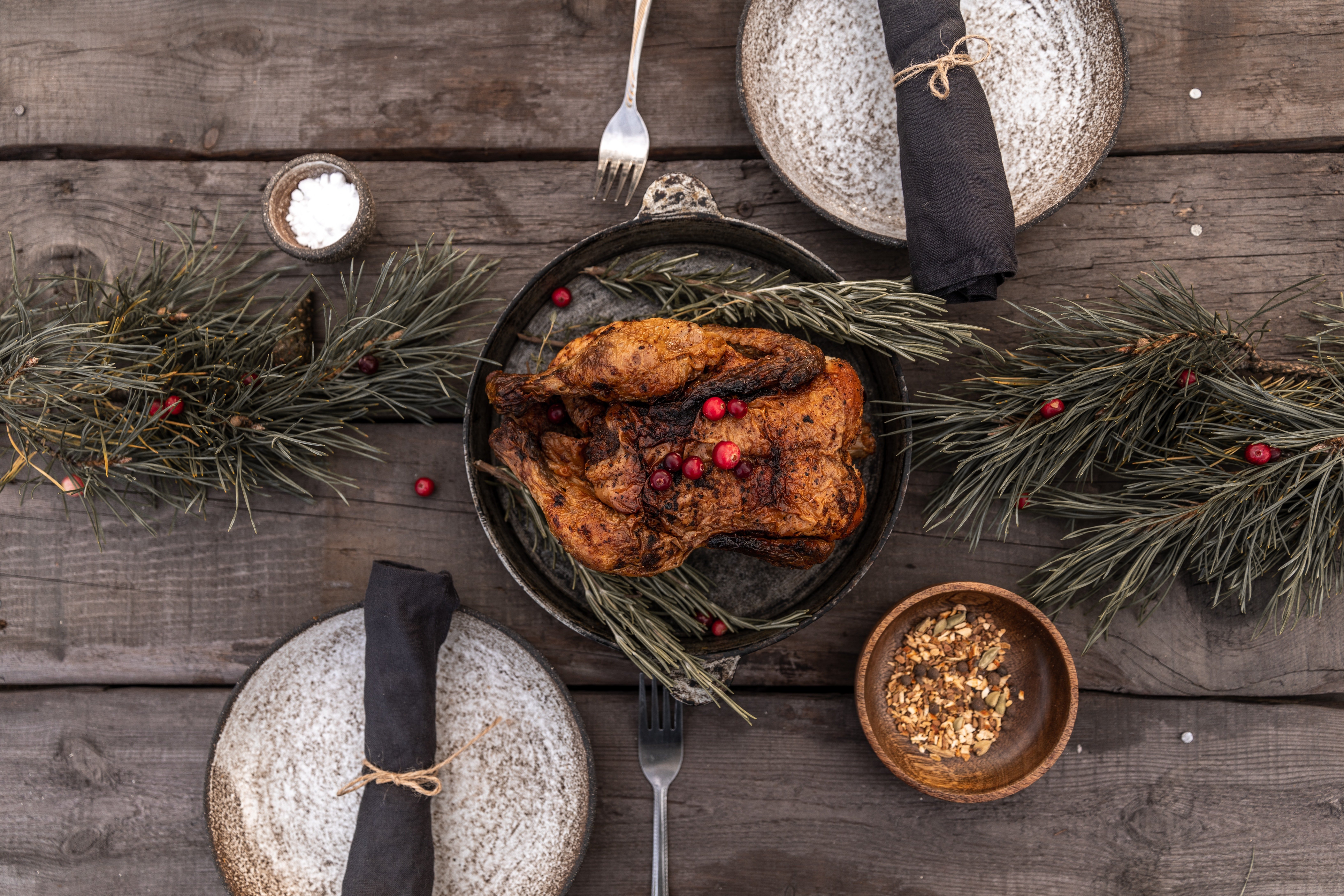 Roasted Goose | Photo: Pexels
Finally, Here's the Most Famous Christmas Drink—Eggnog!
And then, there's eggnog to complement these inviting dishes! In states like West Virginia, this egg-milk punch is an all-time favorite. Likewise, people in Vermont never mess around when it comes to Christmas beverages, and their classic pick is eggnog.
Christmas traditions in the US and Canada are never complete without this drink's traditional touch and taste. People enjoy eggnogs throughout the Christmas season, starting late October until the end of the festivity.
The drink originated in Britain during the early medieval era and was called the "posset." Eggnog became a symbol of holidays in the US during the 1700s and is still a delicious part of the festive menu.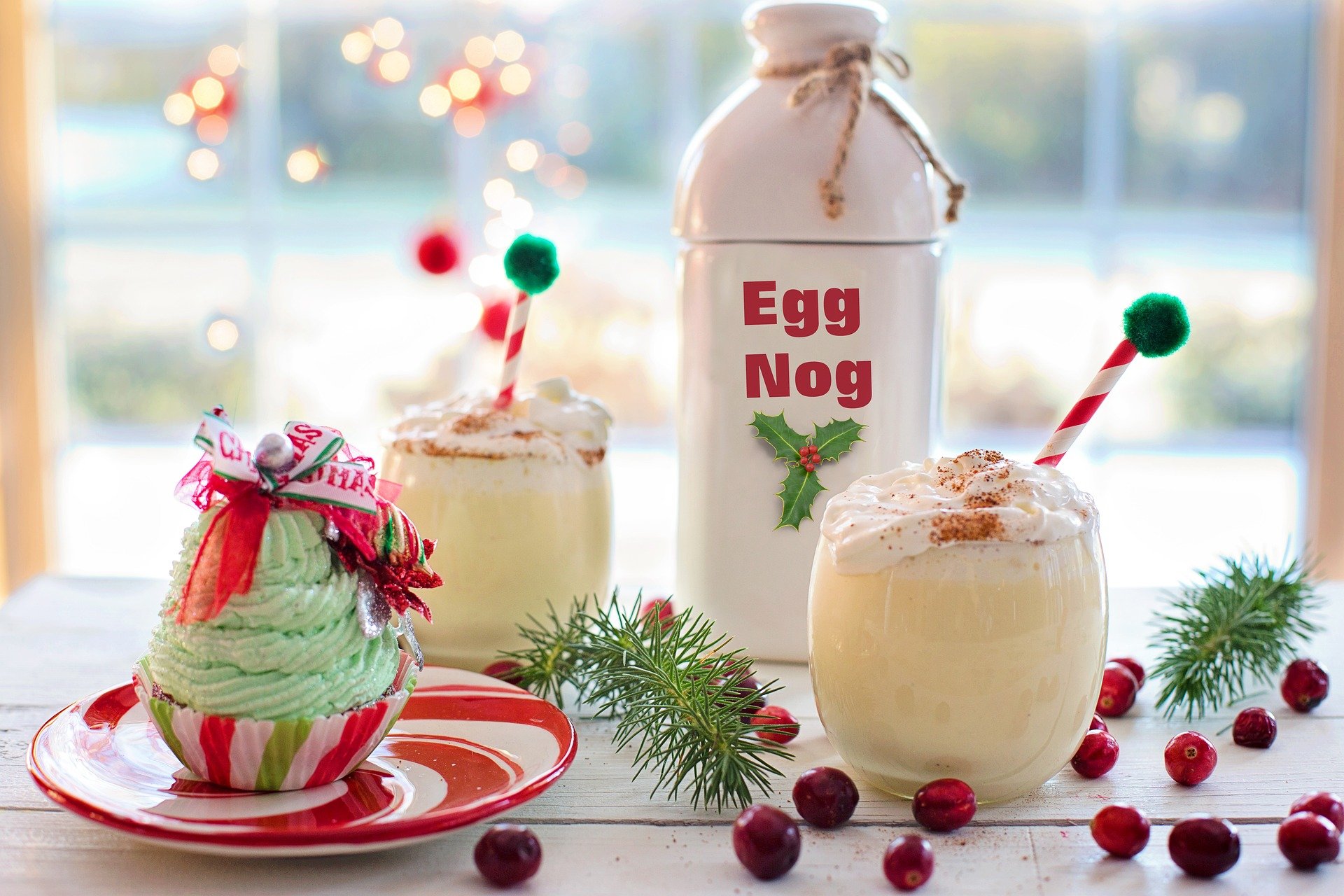 Eggnog | Photo: Pixabay
This Christmas season, pep up your festivities by whipping up a delicious feast other than the traditional turkey and ham and get creative with your cooking because your tastebuds deserve more than just the usual. Merry Christmas!
If you enjoyed reading this article, here's a fantastic recipe for making a banana cake without flour, sugar, or milk.
Please fill in your e-mail so we can share with you our top stories!