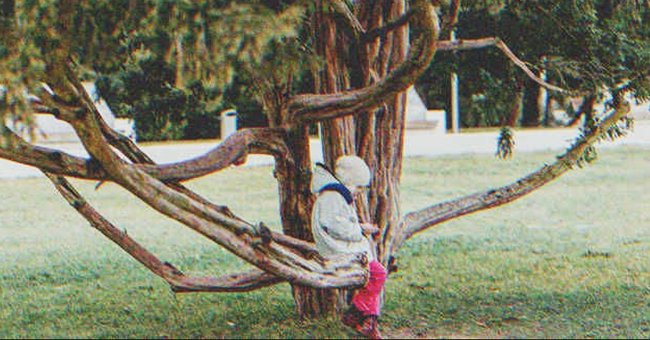 Shutterstock
Years After Man Forbade Wife to Adopt an Abandoned Girl, She Saves Their Daughter-In-Law's Life – Story of the Day
A woman is left stunned when the girl she couldn't adopt years ago appears and saves her daughter-in-law's life.
"Hello, Anne. I got your address from the hospital records. I hope you remember me. I just wanted to thank you for what you did for my daughter-in-law," Cynthia said, greeting Anne.
"Oh, Mrs. Silvers, please come in," Anne invited her. "Is she doing better now?"
"All thanks to you, she is," Cynthia replied with a smile.
Anne brought the older lady a cup of tea and took a seat. Cynthia's gaze was fixed on the scar on Anne's chin throughout their talk. Should I finally ask her? Will she mind if I bring it up again? The old lady was perplexed.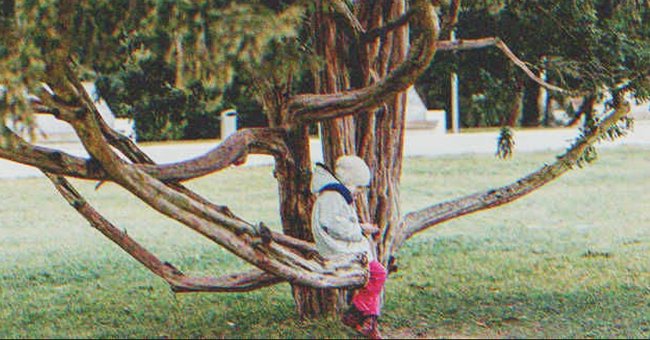 Cynthia couldn't adopt a little girl once and met her years later | Photo: Shutterstock
"Hello, Mrs. Silvers. My name is Anne," Anne introduced herself to Cynthia, who was sitting by her daughter-in-law Sarah's bedside, clutching her hands and praying for her recovery. Anne had accompanied Dr. Carter, who was Sarah's gynecologist.
Cynthia felt a sudden familiarity at Anne's voice and immediately turned to look at her. She was somewhat in her early 20s, and her face bore a scar, the same one Cynthia could never forget.
Is she really…? Nah… you're too stressed, Cynthia. You're imagining things. The elderly lady pondered.
"What did you say your name was, honey?" Cynthia asked her again, her emotions not agreeing with her logic and confident that Anne was someone from her past.
"It's Anne Matthews, ma'am," the young woman said, "I'm here after one of my friends told me about your daughter-in-law's condition."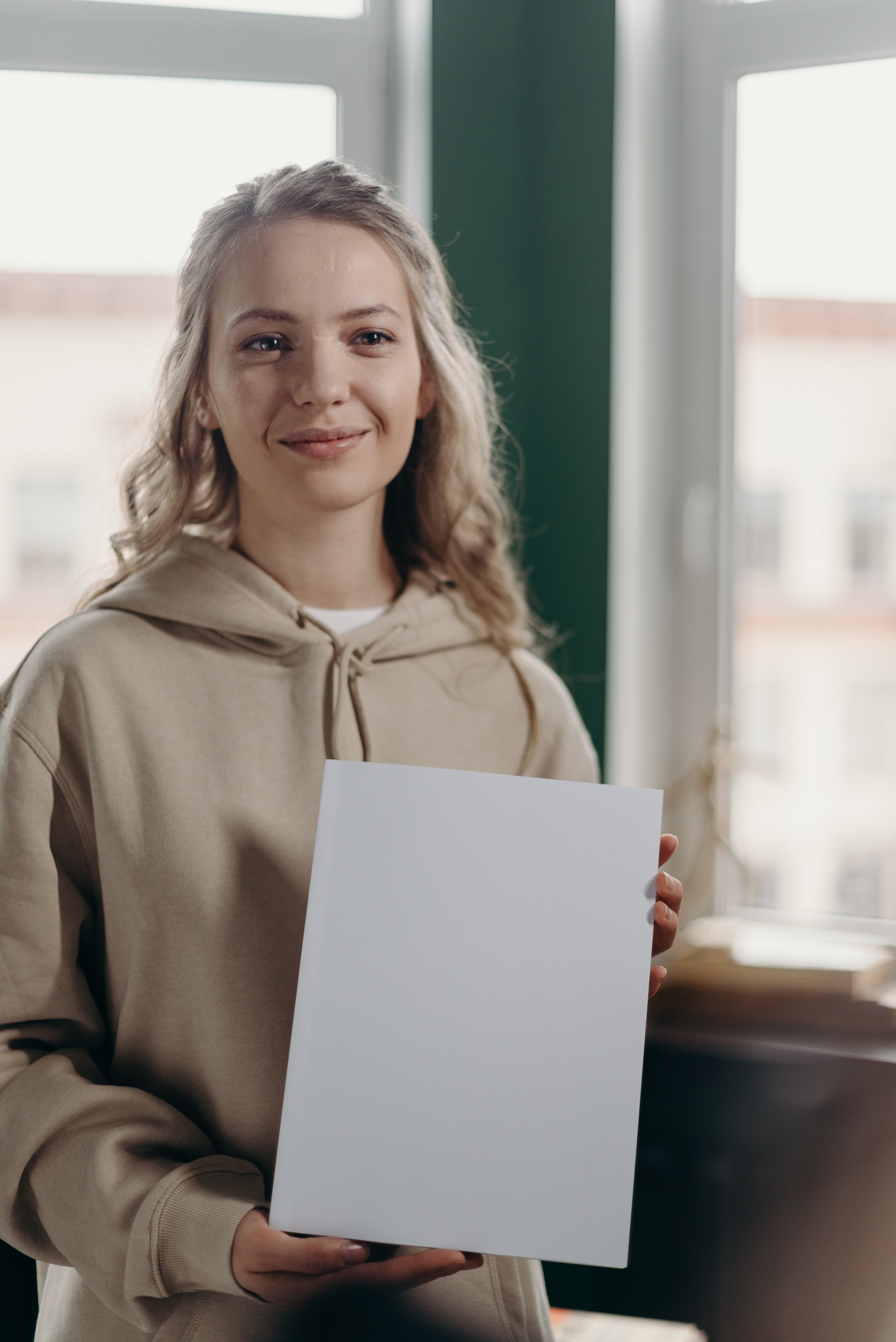 Anne seemed familiar to Cynthia | Photo: Pexels
As Anne said her full name, Cynthia's eyes welled up. She put on the glasses lying on Sarah's side table and looked closely at the young woman. The scar looked clearer now. Its location and Anne's innocent smile suddenly brought her back to the past.
Almost 20 years ago, Cynthia looked after a girl while the cops searched for her parents. The girl was just 4 years old, and her name was Zoe.
Little Zoe's parents had gone to a friend's wedding and had entrusted Cynthia with her care. They said they'd be back the following day, but when Cynthia attempted calling them on the day they were scheduled to return, the call didn't go through the first few times, and the one time it did, no one answered.
When almost a day passed, and there was still no news from them, Cynthia got worried and reported it to the cops. But days and weeks passed, and Zoe's parents never returned.
Cynthia looked after Zoe all this while and developed a fondness for the little girl. "Hugh, can we please adopt her? I really love her, and Aaron would also get a younger sister," Cynthia suggested to her husband one evening when he returned from work.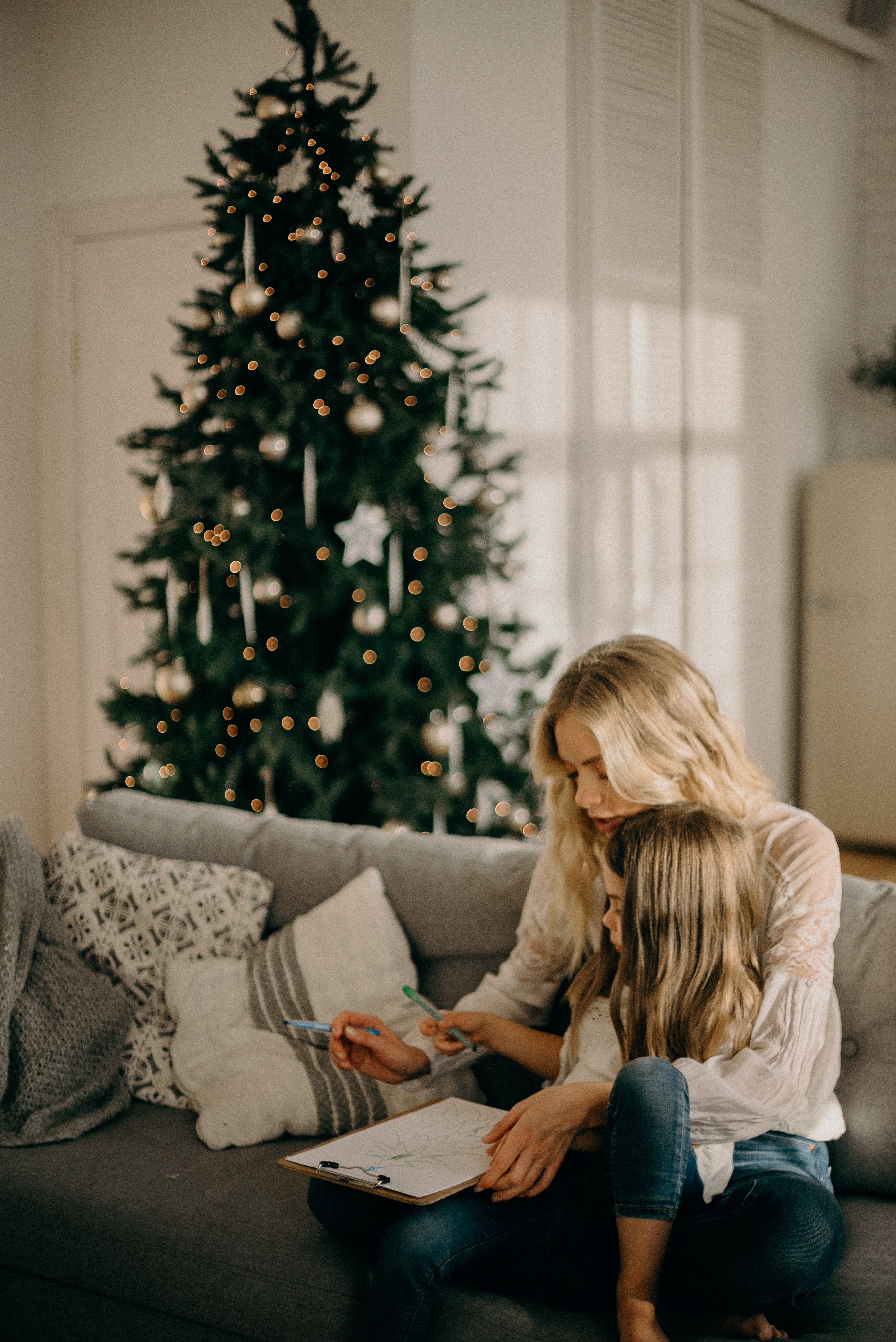 Cynthia grew fond of Zoe and wanted to adopt her | Photo: Pexels
"No way, Cynthia," the man snapped. "You know we're already struggling financially. I didn't say anything after those reckless neighbors just left their daughter on our head and ran away, and you continued looking after her. But we are not adopting her. Anyway, I have told social services about it, and they'll take her the day after."
"What?" Cynthia was stunned. "How could you do that, Hugh? Why didn't you tell me?"
"That's because I knew you would make a stupid decision like this. Try and understand, Cynthia. We can't just let one stupid decision of yours ruin our family!"
"But Hugh!" Cynthia cried.
"You have a day to spend with her, Cynthia. That's all. Make the best use of it," Hugh said and walked away.
Cynthia learned through the orphanage director that a couple had applied for Zoe's adoption | Photo: Pexels
Cynthia was left in tears. She didn't want to leave Zoe, but fate had planned otherwise, and they parted eventually.
However, Cynthia was in touch with the orphanage where the little child was, and she frequently visited Zoe. She was relieved that, while she couldn't spend all of her time with her, she could at least spend a few hours with her every now and then.
But, regrettably, it came to an end one day when Cynthia visited the orphanage and discovered that a family had applied for Zoe's adoption.
She left the orphanage director's office and went straight to meet Zoe, knowing that she'd be seeing her for the last time. The parting, of course, was hard, but Cynthia understood it was for Zoe's betterment. Soon after, Cynthia learned that Zoe had moved from the orphanage to her adoptive parents' home.
"Mrs. Silvers? Are you okay?" Dr. Carter interrupted Cynthia, whose eyes had welled up with tears. She dabbed a kerchief to her eyes and nodded to Dr. Carter.
Soon, they left Sarah's room, and Anne proceeded for a blood test.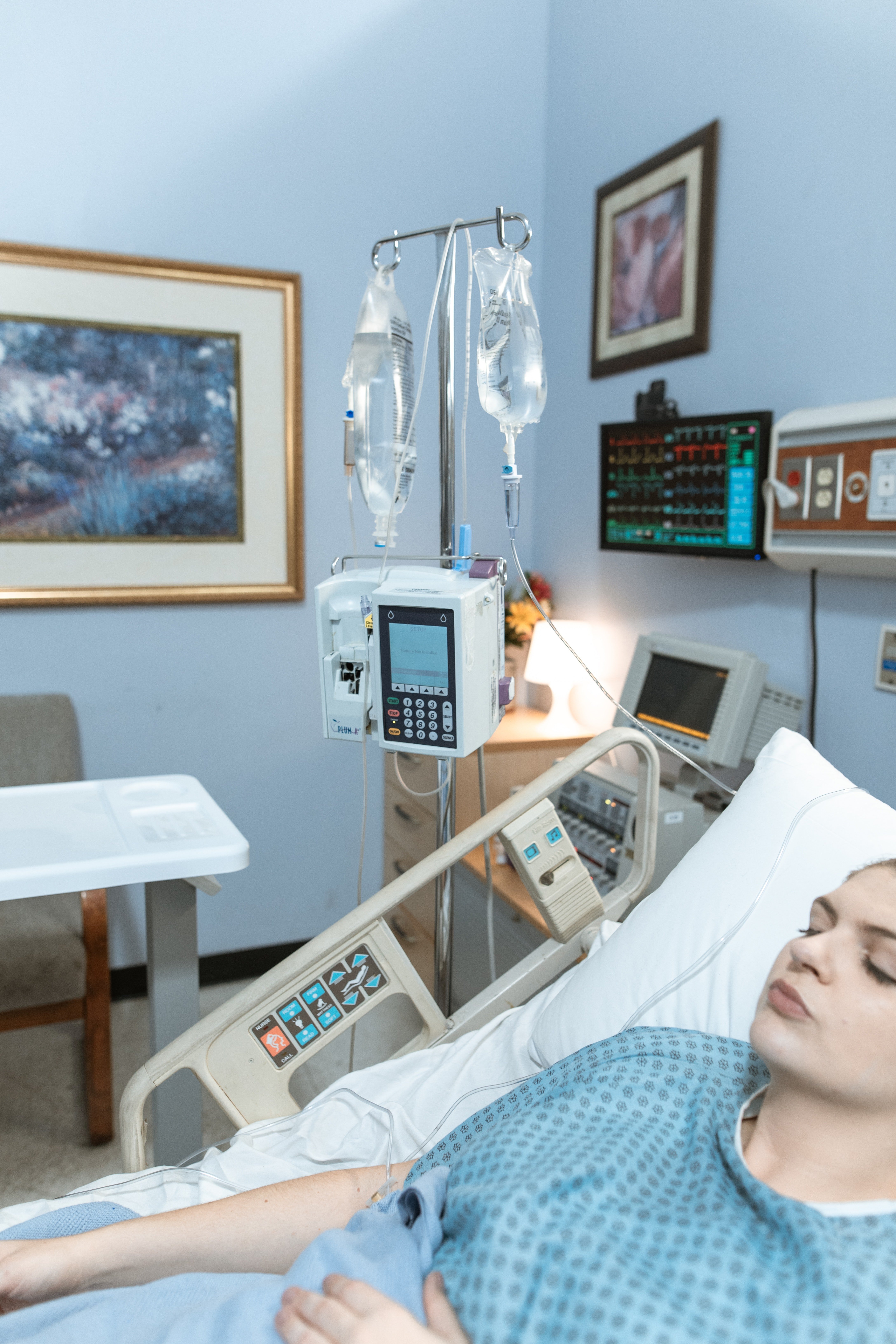 Sarah was hospitalized after delivery and needed a blood donor | Photo: Pexels
It had been 2 days since Sarah had given birth. Her pregnancy was complicated, and she suffered a lot of blood loss. Unfortunately, Sarah's blood type was rare; the hospital blood bank didn't have enough of it and ran out quickly.
All of the donors Cynthia, Hugh, and Aaron contacted did not match Sarah's blood type, and those who did were disqualified for some reason. The doctors had advised Cynthia that she had, at most, one week to look for a donor. If they couldn't find one until then, Sarah's life would be in grave danger, and they wouldn't be able to save her.
Cynthia resorted to social media to share that Sarah urgently needed blood, but hardly any help came to them, until that day when the young woman named Anne visited Cynthia. She said she learned about Sarah's condition through her friend's Instagram and was ready to help her.
As Anne was getting her blood tested, Cynthia was sitting worried outside. She was hoping the woman's blood type would match Sarah's and she would be a qualified donor, but at the back of the mind, she was also pondering if Anne remembered her; if she remembered her childhood and the fact that she'd once stayed with Cynthia and had spent a long time with her.
Suddenly, Anne came out of the testing room and took a seat beside Cynthia. "The tests are done, Mrs. Silvers. Don't worry. Your daughter-in-law will be fine."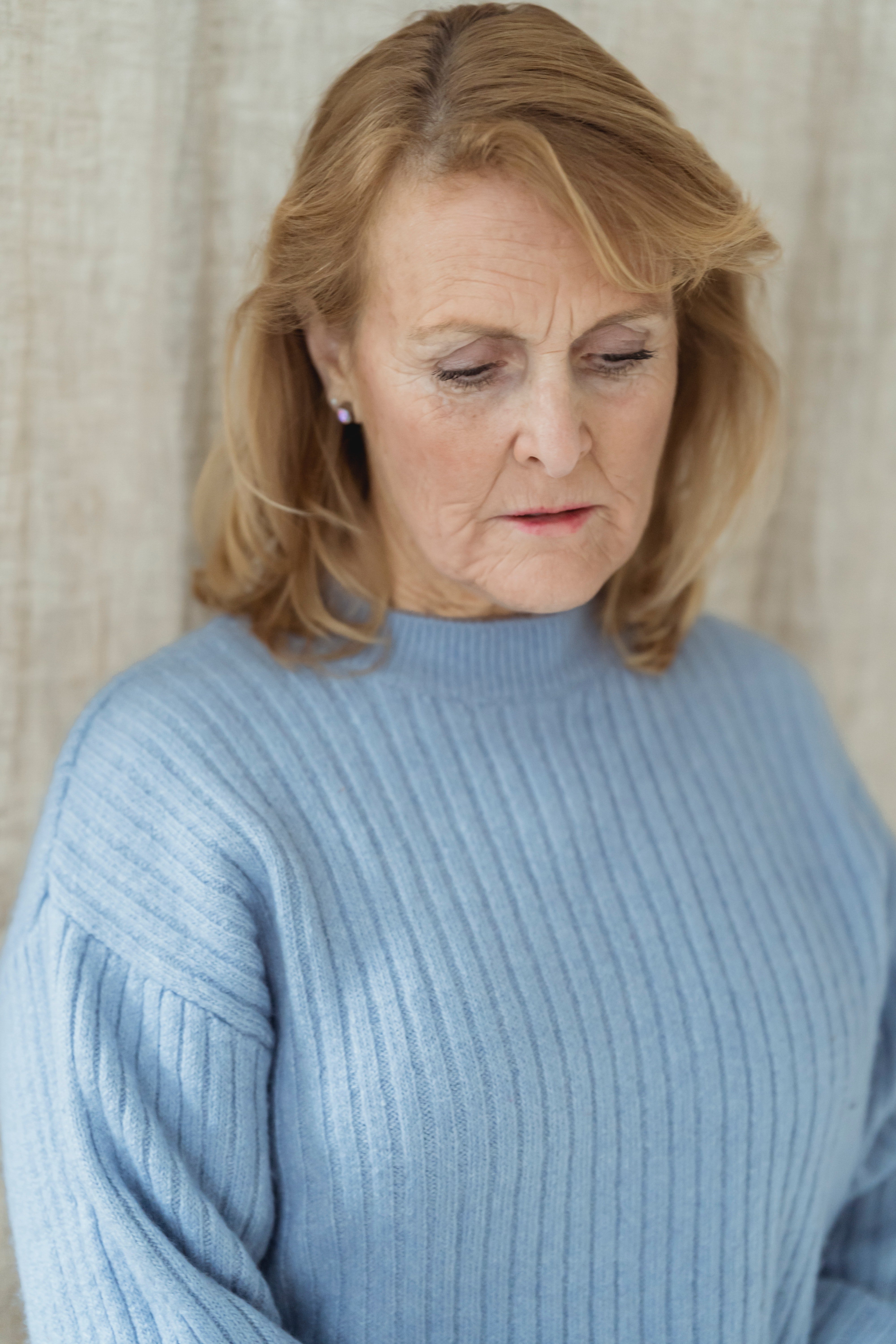 Cynthia was worried about Sarah | Photo: Pexels
"Oh, honey," Cynthia said. "I hope so too. Thank you for helping Sarah."
The young woman smiled at her, and Cynthia's eyes were fixated on her scar. "Can I ask you something, honey, if you don't mind?"
"Sure, ma'am!" Anne replied, smiling.
"I see you've got a scar on your face. Did you meet with an accident?"
"Oh…" Anne began speaking when her phone suddenly rang. "Just excuse me for a moment, Mrs. Silvers. I'll be right back," Anne said and walked away.
A few minutes later, she returned and bid Cynthia a hasty goodbye. "I'm sorry, Mrs. Silvers, but something urgent came up. I hope the test results are out soon and your daughter-in-law gets well soon."
Cynthia returned a smile to her, and then Anne left. A few hours later, Dr. Carter returned with the test reports, and this time it was good news! Anne was a perfect donor, and Sarah would be finally saved.
The following day, Anne visited the hospital and donated blood for Sarah, but she left before Cynthia could meet her. So the woman decided to pay her a visit and express her gratitude.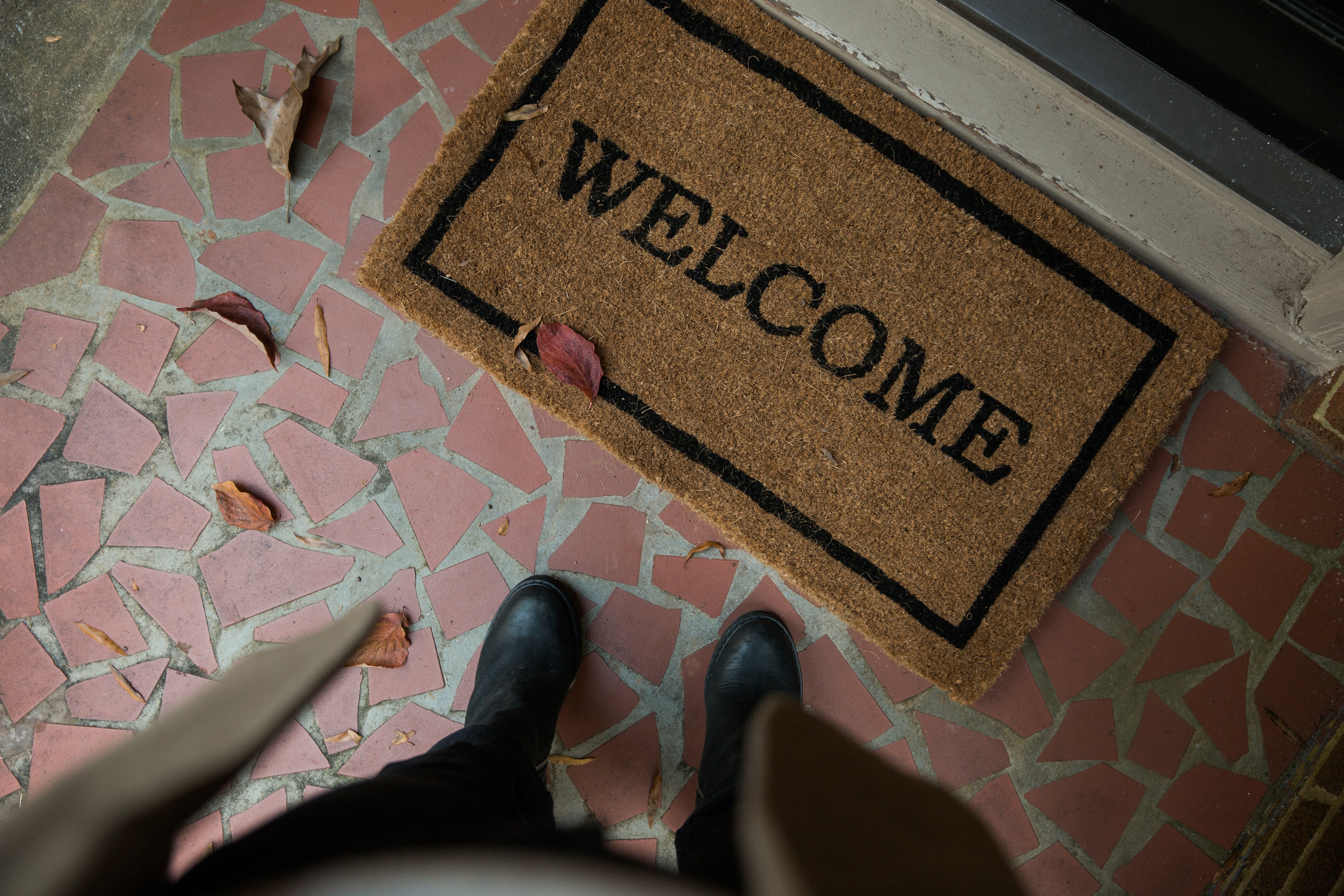 Cynthia paid a visit to Anne | Photo: Unsplash
"Are you still wondering about the scar, Mrs. Silvers?" Anne asked Cynthia, smiling when she noticed the older woman's eyes were locked on her face.
"Oh, nothing like that, honey. I was just…."
"Well, in case you are, let me tell you that even I don't know about it. I asked my parents, but they don't have a clue either. I'm guessing it is something about my childhood, but my parents wouldn't know as I was adopted."
"Yes, Mrs. Silvers. My parents adopted me when I was 4," Anne said, and then she named the orphanage where Cynthia left Zoe.
"Yes, Mrs. Silvers. I'm actually happy that I met my adoptive parents. They love me a lot, and I couldn't have asked for better parents."
"I'm glad you had such lovely parents, honey." Cynthia smiled at Anne, taking a sip of the tea, and suddenly, her gaze was drawn to a photo frame in Anne's house. It was a picture of a couple and a child, who was unmistakeably Zoe.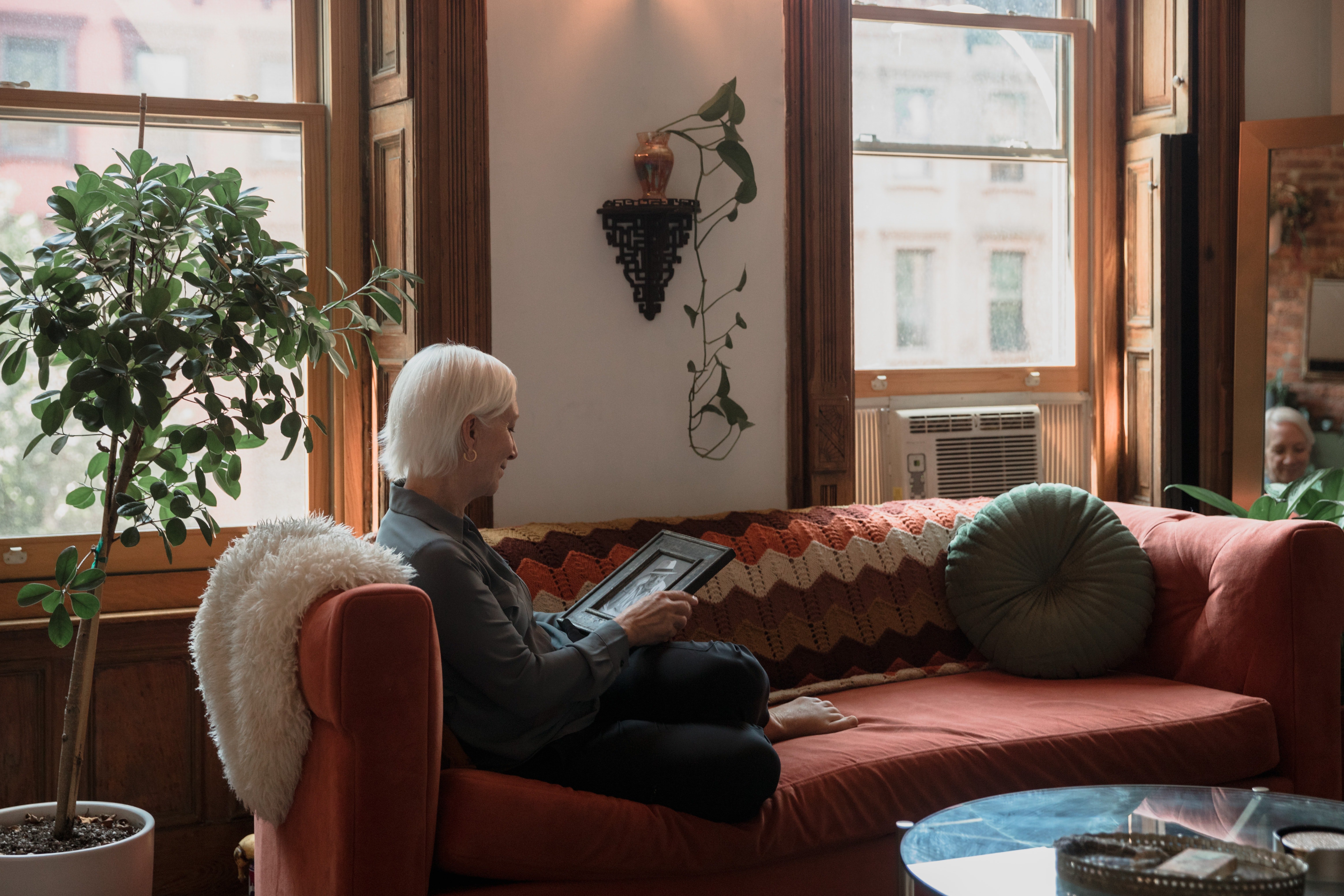 Cynthia saw a photo frame that convinced her Anne was Zoe | Photo: Pexels
Cynthia had recognized Anne as Zoe when she first saw the scar on her face. She'd also seen Zoe's adoption file and knew her adoptive parents' surname was Matthews, which is why when Anne revealed her full name, she was almost convinced that Anne was Zoe.
But now that Anne had revealed her story to her and she had seen the photo, Cynthia was even more convinced that her hunch was right. Zoe had gotten the scar on her face after falling in a park while playing one day, and Anne bore a scar at the exact location on her face.
Cynthia thanked Anne for helping Sarah again and then left her house, asking her to visit someday, but keeping it a little secret that the little Zoe she once wanted to adopt had appeared as a savior in her life.
What can we learn from this story?
Help can sometimes come from an unexpected source. Cynthia never expected she'd receive help from Zoe after all the years that had passed since they parted, but it happened.
Kindness begets kindness. Cynthia looked after Zoe, and Zoe repaid Cynthia's kindness by saving Sarah's life.
If you enjoyed this story, you might like this one about a boy who ignores his grandfather's Christmas invite every year and arrives at his home years later only to find it in ruins and his grandfather missing.
This account is inspired by our reader's story and written by a professional writer. Any resemblance to actual names or locations is purely coincidental. All images are for illustration purposes only. Share your story with us; maybe it will change someone's life. If you would like to share your story, please send it to info@amomama.com.
Please fill in your e-mail so we can share with you our top stories!