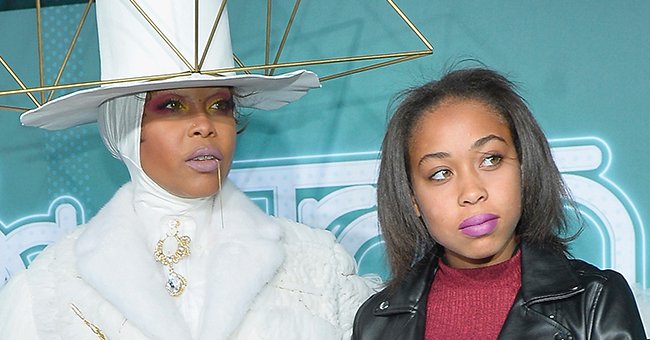 Getty Images
Erykah Badu's Daughter Puma Curry Proves She Inherited Her Mom's Musical Talent with Her Covers of Hit Songs
The Queen of Neo-soul Erykah Badu seems to have passed on her beautiful voice to her daughter Puma. The 17-year-old regularly showcases her talents on social media to the amazement of her fans.
When it comes to unique music style, Eryka Badu, 50, carries home the trophy. Following right behind is her daughter Puma Curry, who can already hit the high notes at such a young age.
The singer often wows her fans on her social media when she does song covers. Her voice is similar to her mother's, and Badu couldn't be prouder.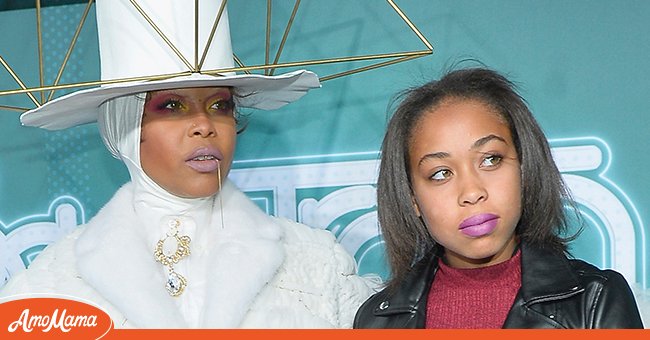 Erykah Badu, and Puma Sabti Curry attend the 2017 Soul Train Awards, presented by BET, at the Orleans Arena on November 5, 2017 in Las Vegas, Nevada | Photo: Getty Images
FOLLOWING IN HER MOTHER'S FOOTSTEPS
Recently Curry shared TikTok clips of herself doing a cover of Alicia Key's "If I ain't got you." Her proud mother did not hesitate to celebrate her daughter's talent. She often shares her daughter's videos on her social media.
The iconic mother-daughter duo also loves performing together. In 2017, they featured in a Vogue Mexico photoshoot, and it is easy to tell how similar their voices are.
Last fall, the young songstress covered one of her mom's songs, "Green Eyes," from the album "Mama's Gun."The song tells a three-part story of a relationship and incorporates jazz music. Curry's cover amassed over 200,000 views on TikTok.
AMAZING MOTHER-DAUGHTER RELATIONSHIP
Besides sharing their love for music and gorgeous looks, Badu and her daughter also have a relationship many admire. Opening up to Essence, Badu shared that they talk candidly about everything,
She boasted of the understanding they have between them, one that's filled with balance, camaraderie, sympathy, and empathy.
Away from an enviable relationship with her mother, Curry shares a similarly close bond with her dad. Her parents came together to wish their daughter a happy 16th birthday.
Badu and rapper D.O.C. celebrated their daughter's big day by recording a sweet birthday message, reminding her just how much they loved her.
Badu recounted the day they welcomed Curry into the world while D.O.C. mused that he never let her feet touch the floor for the first year of Curry's life.
BADU IS A MOTHER TO THREE
From her booming musical career, Badu is a mom to three beautiful children, all with three different fathers. She shares her firstborn, Seven, with rapper Andre 3000 from Outcast.
She welcomed her second-born child, Curry, with West Coast rapper The D.O.C. Her last-born child, Mars Merkaba, 7, is shared between the songstress and rapper Jay Electronica.
Please fill in your e-mail so we can share with you our top stories!