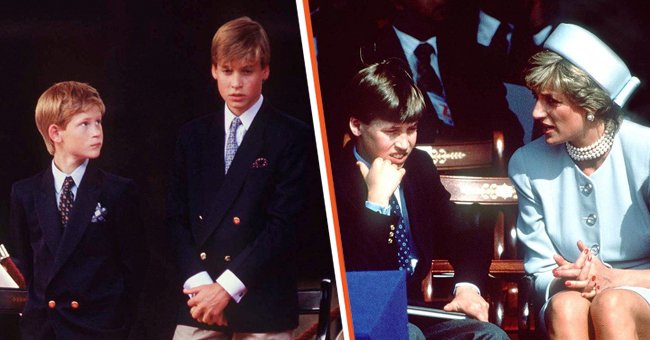 Getty Images
Princess Diana 'Would Return' Some of Her Sons' Christmas Gifts Because 'They Didn't Need Them'
Princess Diana had some parenting rules to ensure Prince William and Prince Harry were never spoilt kids. The late Princess of Wales would return some of her sons' gifts during Christmas, especially those she believed they didn't need.
Princess Diana's parenting rules kept her sons guided, even during Christmas. It is no secret that the royal members are fond of Christmas celebrations, and as royal kids, one can only expect that Prince William and Prince Harry got lots of gifts and expensive ones too.
However, while they could have all they wanted, their mother had some restrictions. Princess Diana was busy monitoring her sons ' gifts when royal members were gearing up at the Queen's Sandringham Estate for the festivities and enjoying many Christmas traditions.
PRINCESS DIANA'S PARENTING
Prince Harry and his brother, the Duke of Cambridge, had a thing or two to learn from their late mother's parenting. Before Princess Diana's tragic death in 1997, she created enough time to raise her sons and was a loving mother.
The late Princess of Wales is reportedly the first royal member to breastfeed. She also gave birth to her first son William in a hospital, making him the first heir to the throne born outside palace walls.
William is also reportedly the first heir to attend public school. Patrick Jephson, Princess Diana's chief of staff, once said the late Princess tried giving her son a normal life.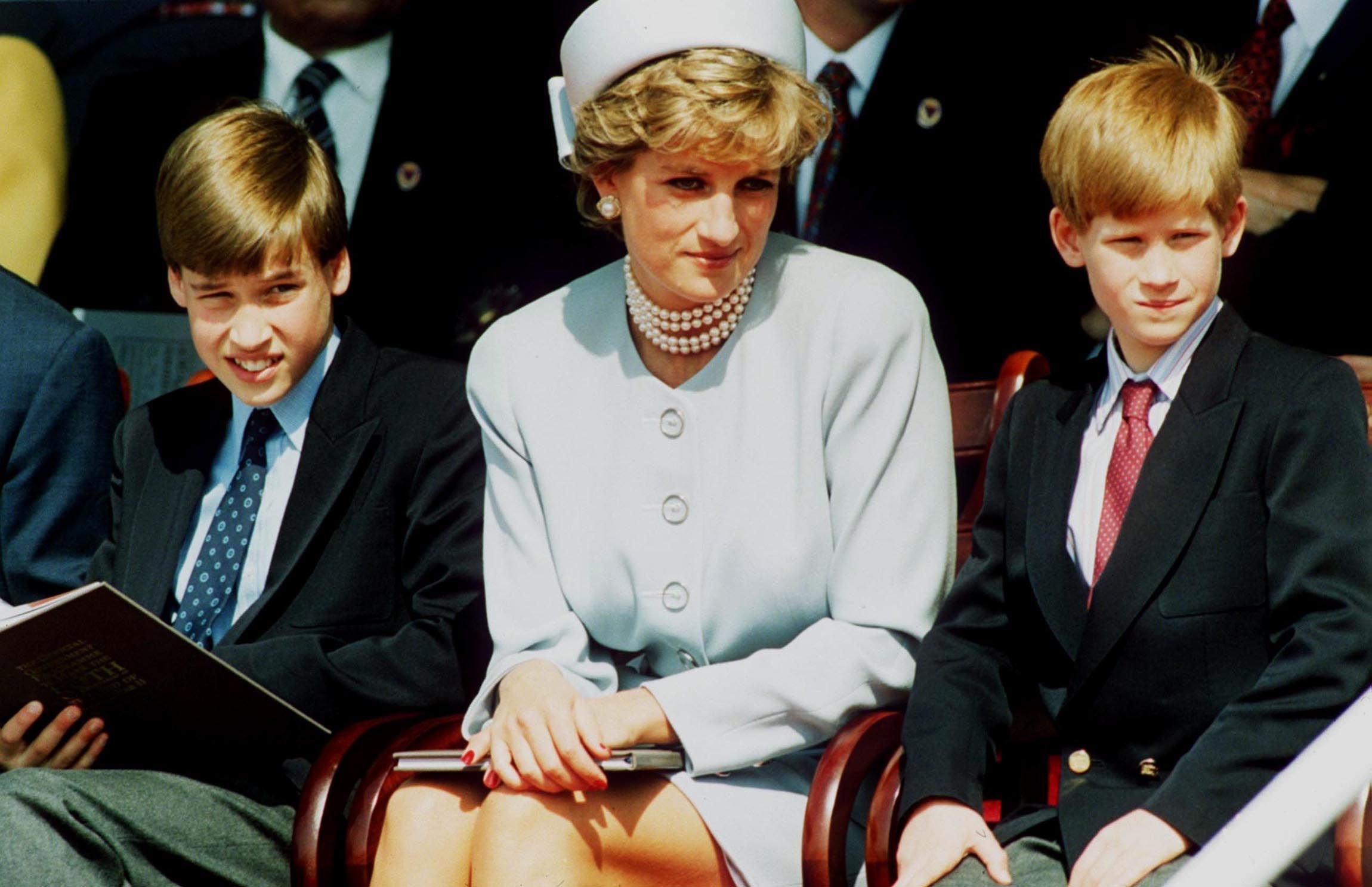 Princess Diana, with her sons Prince William and Prince Harry at the Heads of State VE Remembrance Service in Hyde Park on May 7, 1995 in London, England. | Photo: Getty Images
During an interview, Jephson said Diana made her boys experience things like queuing to buy food at Mcdonald's, took them to places like the cinema, and made many more memories they could share with their friends. He, however, noted that she did all these "very cleverly."
PARENTING RULES
Princess Diana's parenting rules knew no bounds, and whether Prince Harry and the Duke of Cambridge were home with her or spending Christmas at Sandringham, they had to abide by her rules.
Despite the royal tradition that provided their kids with all they could ever wish for during the festivities, Princess Diana ensured that her kids were never spoilt or discourteous during the magical holiday.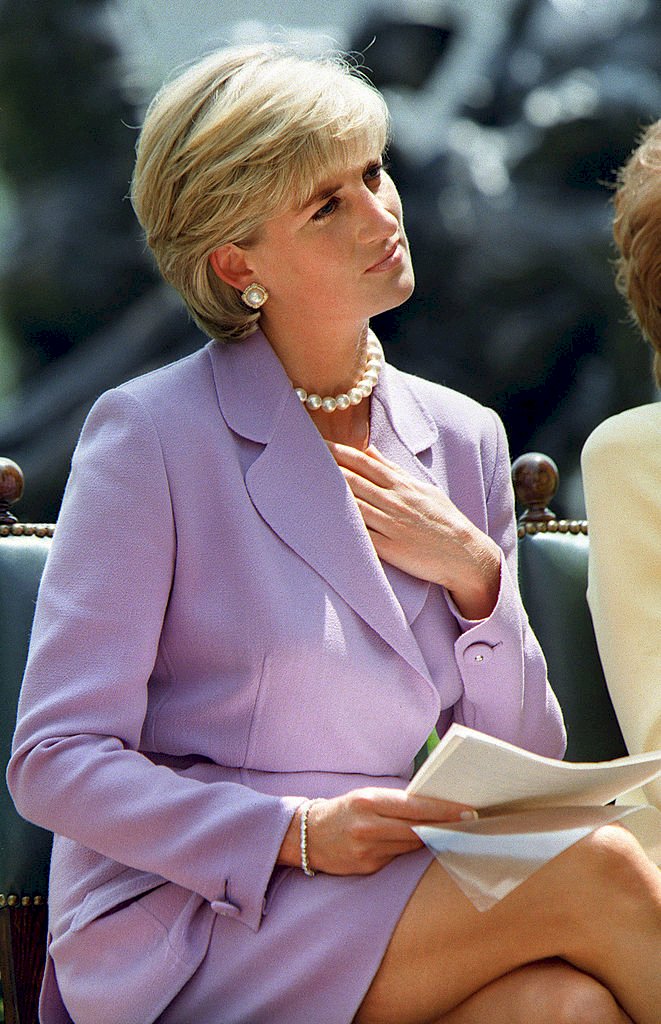 Diana, Princess of Wales, listens to speaker Ken Rutherford at Red Cross headquarters in Washington DC | Photo: Getty Images
Once speaking in an interview with OK, Ken Wharfe, Princess Diana's former bodyguard, said the late Princess was "a very hands-on parent," and her parenting had no flaws. He explained that she made sure her kids interacted with all staff even while at Sandringham.
They talked about Diana's commitment to doing whatever was good "while no one is watching."
He further revealed that the late Princess encouraged her sons to wander around the non-royal areas. Diana, Harry, and William took strolls to the staff quarters, and one of their favorite places to be was the kitchen, especially during Christmas.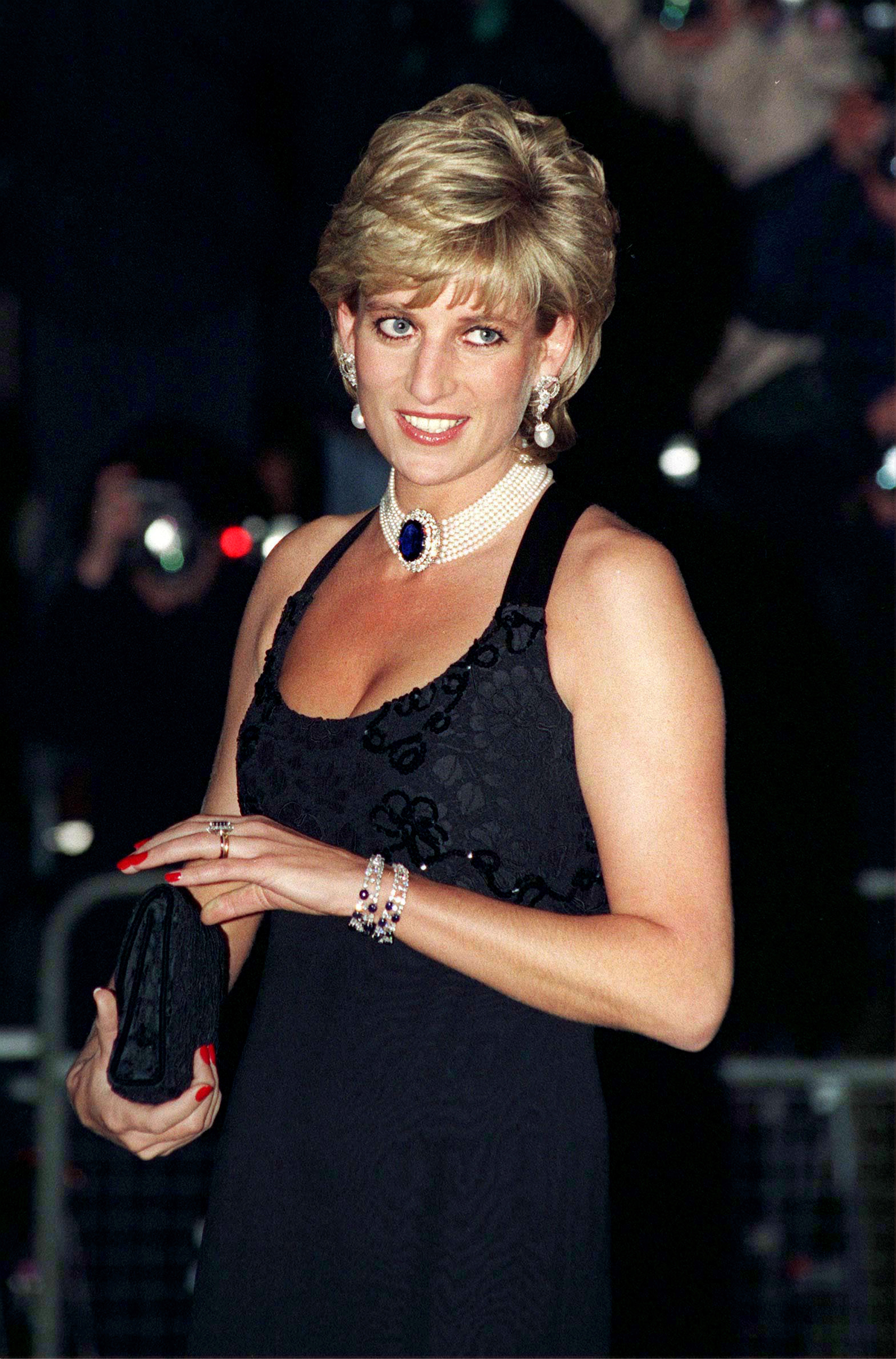 Princess Diana attending a Gala Evening in aid of Cancer Research at Bridgewater House In London | Photo: Getty Images
Although Princess Diana was a playful mom who allowed her children to be naughty, as Prince Harry once revealed, Wharfe said she also ensured that William and Harry weren't over-showered with presents during Christmas. Wharfe noted:
"Diana was very careful to ensure that they weren't flooded with gifts – gifts did appear from unknown sources, and they were often returned or given to charity because they didn't need them."
Diana was pretty cautious of what she gave Harry and William. She often gifted the princes small items like books or games she bought herself. However, he added that Diana was generous when it came to gifting.
DIANA'S IMPACT ON SON
Everyone knows that many kids find it hard to wait until Christmas morning to open their presents, but the deceased Princess of Wales once revealed that she struggled with the agitation to open up her gifts even as an adult.
Princess Diana passed this character to her son, Prince William. In a 1985 letter to a friend, Diana revealed that parcels had never been safe with her.
She also wrote about how she was scared her oldest son inherited her "dreadful habit" as she had found wrapping papers undone in unexpected places.
DIANA'S MEMORIES
Years after the Princess of Wales died, William and Harry, who were 15 and 12 respectively at the time, still miss her presence. When Harry, the Duke of Sussex, proposed to Meghan Markle back in 2017, he told an outlet that he missed having his mother around, especially during special occasions.
The Duke of Cambridge has also been quite candid about missing his mother. He once stated that he would have loved to have had the late Princess's advice. He also noted that he would have wanted Diana to see her grandchildren, which made him sad that she wouldn't.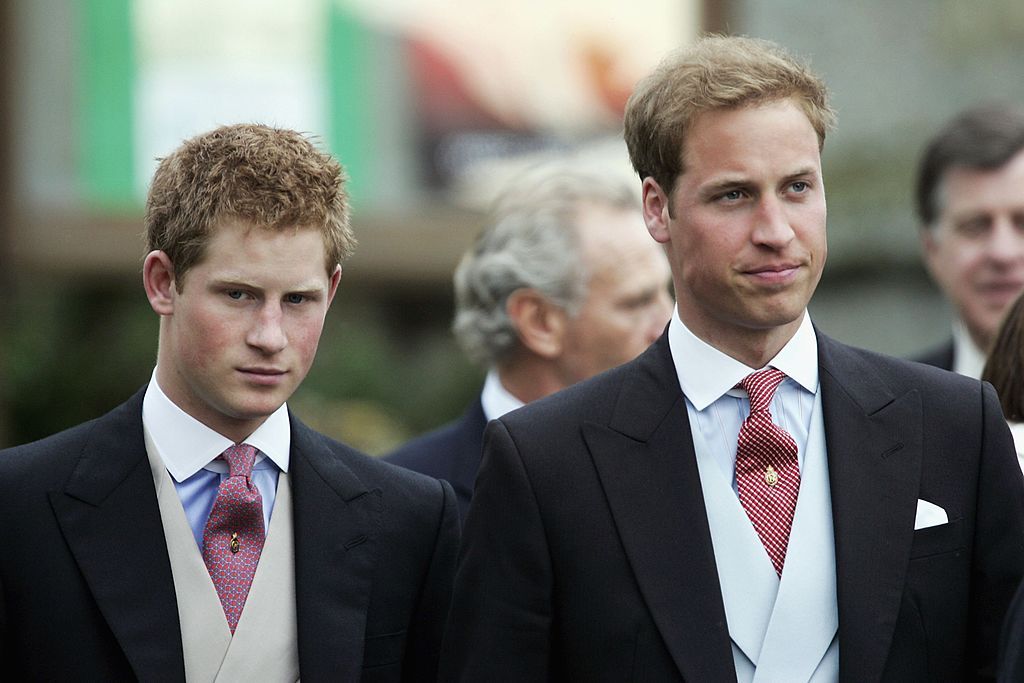 Prince William and Prince Harry attend the marriage of their step-sister Laura Parker-Bowles and Harry Lopes at St Cyriac's Church, Lacock, on May 6, 2006 in Wiltshire, England. | Photo: Getty Images
William reflected on his grief after their mother's death during an interview that also starred Harry. And it turned out it took the older Duke 20 years to get over his grief. Princess William said:
"I am in a better place about it than I have been for a long time, where I can talk about her more openly, talk about her more honestly, and I can remember her better, and publicly talk about her better."
Harry also revealed that he was amazed by the public's love and outpouring of emotions when Diana died. The proud son was impressed by his mother's effect on people.
However, as the interview continued, the brothers dived into Diana's fun side, saying she was "very informal" and enjoyed laughing.
Harry referred to the late Princess as a "naughty parent," remembering how she would smuggle some sweets into their socks when she visited their school to watch them play football.
HARRY AND WILLIAM ON DIANA'S MEMORIES
Prince William and the Duke of Sussex both have nothing but praises for their deceased mother, and once in 2017, during an interview, the brothers reflected on their mother's memories. They talked about Diana's commitment to doing whatever was good "while no one is watching."
William and Harry stated that their mother was just as hard-working as she appeared on cameras. Harry noted the late Princess once said making children feel valued yielded "tremendous" results, and her results were indeed tremendous.
Please fill in your e-mail so we can share with you our top stories!