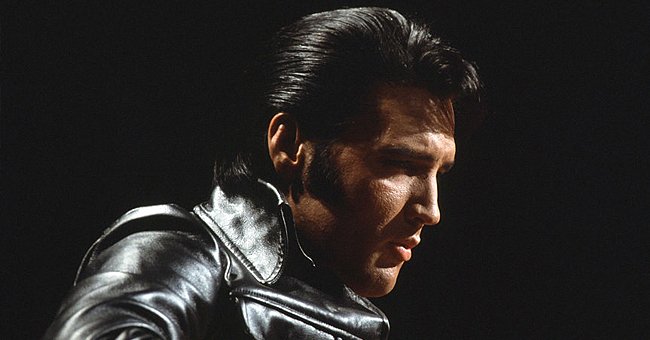 Getty Images
Elvis Presley Reportedly 'Did Not Want' to Marry Priscilla & Was Found Crying before the Wedding
Priscilla and Elvis Presley had a once-in-a-lifetime love story filled with challenges. He allegedly didn't want to marry her and was discovered sobbing before the wedding.
Most love stories in showbiz have similar beginnings: two people work on a project together end up falling in love. Elvis and Priscilla Presley's case was different because, when they met, she was just a teenager.
Their love prevailed against all odds, and they tied the knot in 1967. According to Elvis's housekeeper and cook, though, he didn't want to marry Priscilla.
UNUSUAL FIRST MEETING
When Elvis served in the U.S. Army (between 1958 and 1960), he was sent to West Germany. In 1959, Priscilla's dad – an Air Force officer – was also transferred to the European country.
One night, Priscilla accompanied another service member and his wife to Elvis's temporary home in Bad Nauheim. Although she was just 14 years old, the 24-year-old musician felt attracted to her.
After listening to some of his songs, she left his place and was sure she would never repeat that experience. However, being Mr. and Mrs. Presley was their destiny.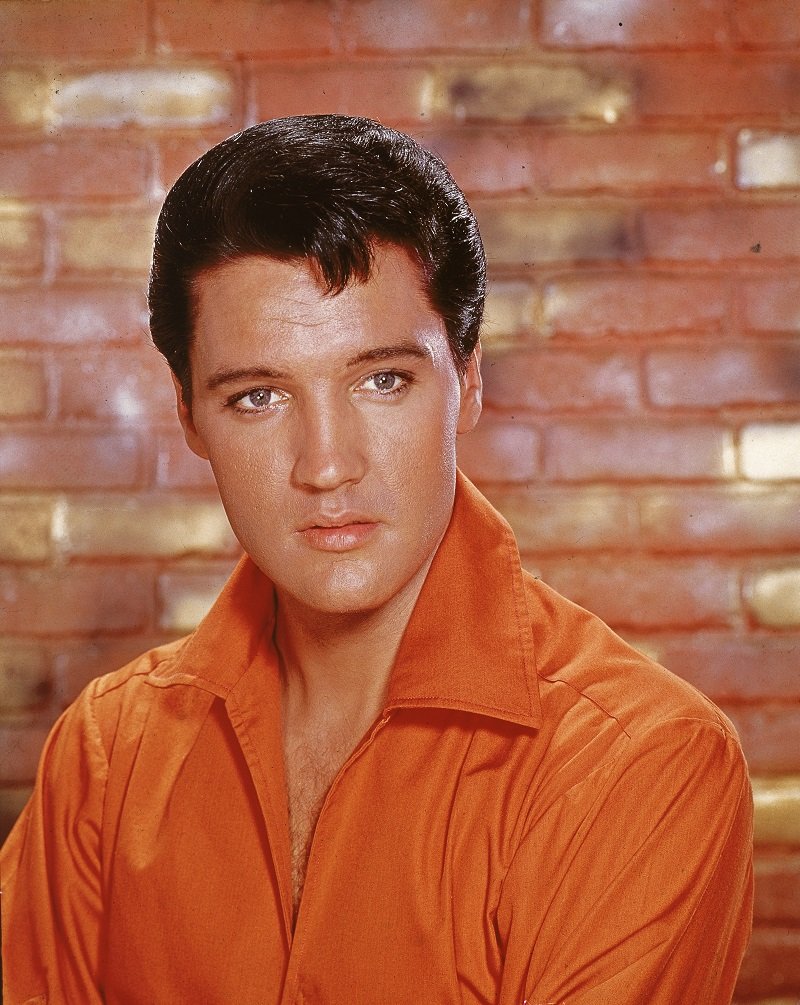 Portrait of Elvis Presley mid-1960s | Photo: Getty Images
Elvis noticed similarities between Priscilla and his deceased mother, Gladys. Her youth and lack of experience didn't bother him, either, as he was ready to "train her any way [he wanted]."
According to biographer Alma Nash, it was not unusual for men from the south to date much younger girls at that time. The singer invited Priscilla to his house shortly after their first meeting, and they kissed for the first time.
I would be nervous when he had to go places alone.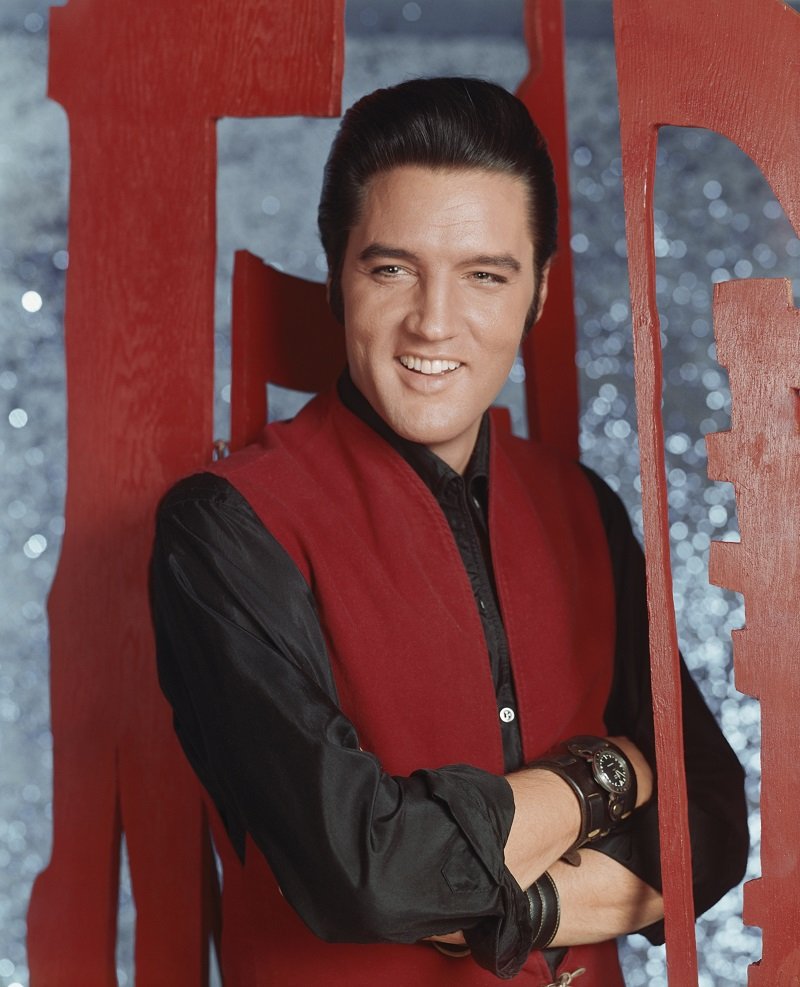 Elvis Presley on June 27, 1968 in California | Photo: Getty Images
After going on four dates, Priscilla's parents requested to meet Elvis. They asked why a music star was interested in a teenager, and Elvis said:
"Well, sir, I happen to be very fond of her. She's a lot more mature than her age, and I enjoy her company."
Despite their age difference, Priscilla's parents allowed her to keep dating Elvis. When he finished his enlistment in March 1960, he returned to the U.S. without Priscilla.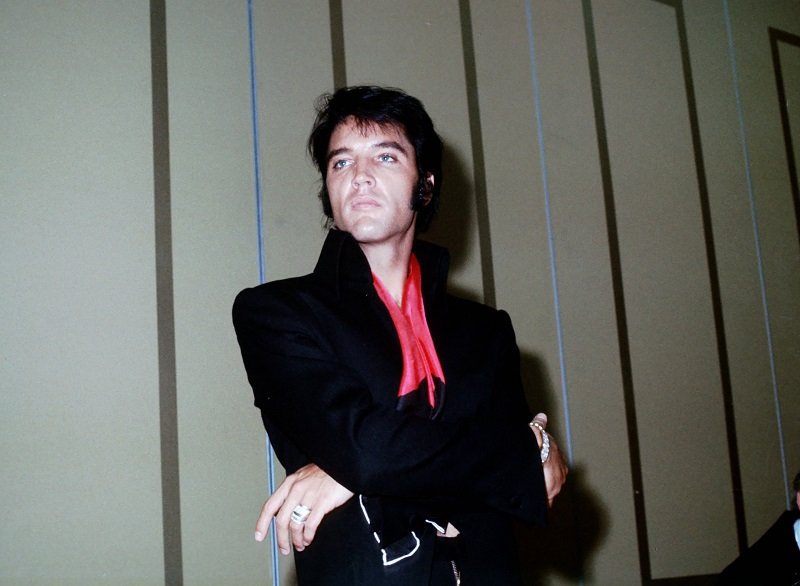 Elvis Presley in Las vegas, Nevada on August 1, 1969 | Photo: Getty Images
LOVE PREVAILED
Priscilla's parents were sure Elvis would forget about her once he left Germany, but he didn't. In 1962, he visited her family and convinced them to let her go to Los Angeles.
He also took her to Las Vegas, where he adjusted her physical trails to suit his preferences. Apart from buying more adult outfits, he hired makeup artists and hair experts because he liked "a lot of makeup."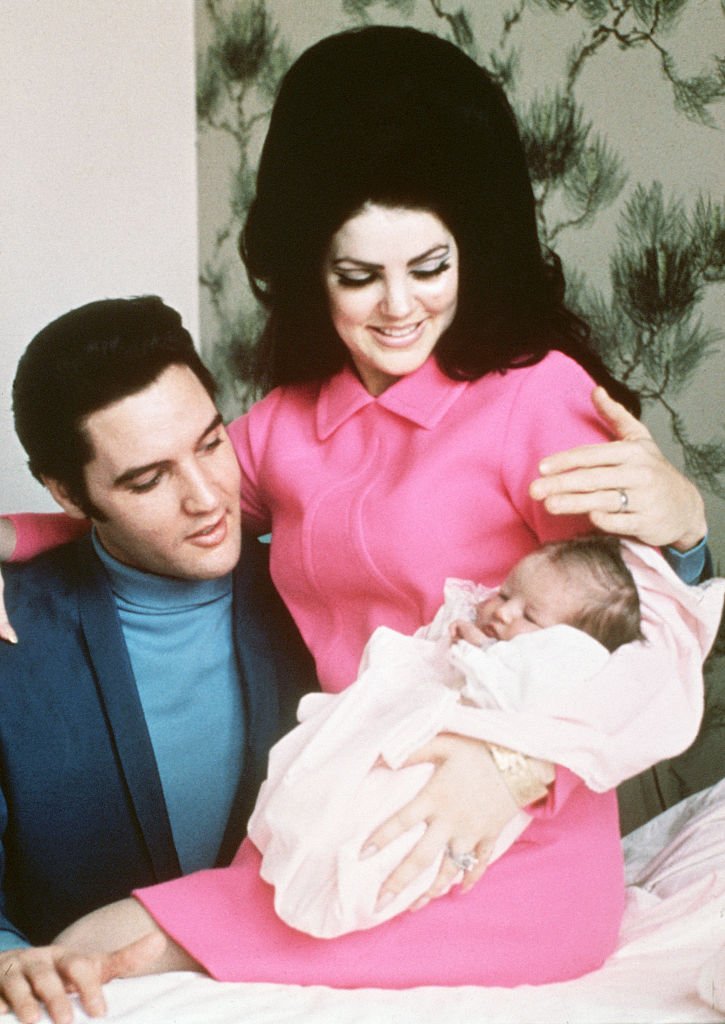 Elvis Presley and Priscilla in Memphis, Tennessee, on February 5, 1968 | Photo: Getty Images
After more convincing, Priscilla's parents allowed her to finish high school in Memphis. Elvis ensured she would be safe living with his father and stepmother, and he even implied he wanted to marry her.
During that time, Elvis molded Priscilla even more. He made her dye her hair black and style it in an updo similar to his pompadour, placed porcelain caps on her teeth, improved her posture.
Nash also explained that the musician always looked for a young girl he could transform into his mother, who passed away during his Army years.
FORCED PROPOSAL
Elvis and Priscilla were in a relationship for years, but they kept things away from the spotlight to maintain the singer's appeal as a single teen idol.
Unfortunately, Elvis was at a crossroads. He wanted to seduce other women, including co-stars like Ann-Margret Olson, but he also wished to settle down.
Eventually, Priscilla was referred to as a "live-in Lolita," the fictional character in Vladimir Nabokov's controversial 1955 novel. Nash pointed out that Colonel Tom Parker, Elvis's manager, "lost his mind" when Priscilla moved into Graceland with Elvis.
It was still fresh in his mind how people went "crazy" after Jerry Lee Lewis married his underage cousin. Parker also knew that the singer's reputation would be at stake if they didn't tie the knot.
Elvis violated the morals clause in his contract because he was living in "unmarried sin" with Priscilla. So, in part due to Parker's insistence, Elvis popped the question before Christmas 1966.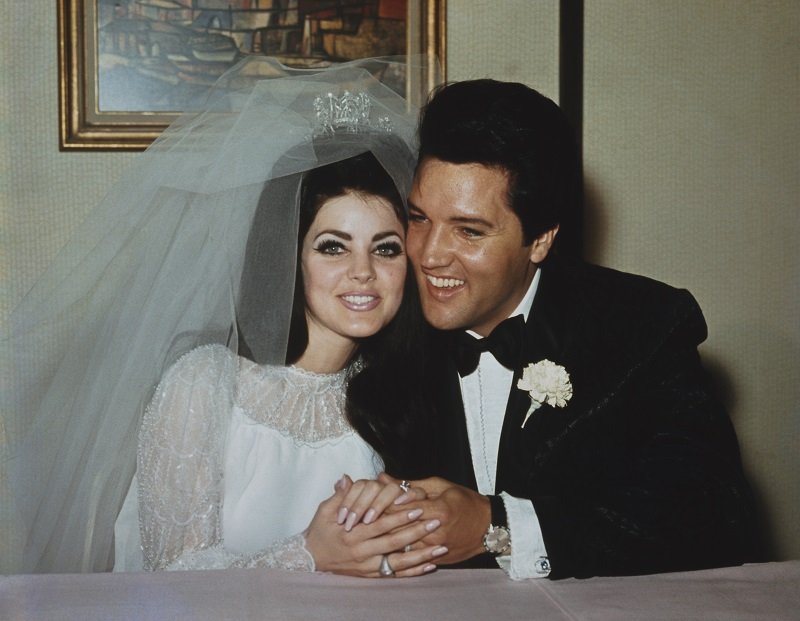 Elvis and Priscilla Presley during their wedding on May 1, 1967 in Las Vegas | Photo: Getty Images
The weeks before their wedding were quite stressful for Elvis. His former housekeeper and cook, Alberta Holman, revealed in the 1998 biography "Down at the End of Lonely Street" that he was crying about the upcoming ceremony in 1967.
She asked him why he couldn't cancel it, but he reportedly replied that he didn't have a choice. Although Elvis didn't want to marry Priscilla, they tied the knot in Las Vegas on May 1, 1967.
Although Elvis and Priscilla had already been separated for four years, she wanted to die with him.
FAILED MARRIAGE
Priscilla, who remained a virgin until her wedding night, got pregnant right away. Their only daughter, Lisa Marie Presley, was born on February 1, 1968.
After welcoming Lisa Marie, Elvis and Priscilla's relationship changed. He didn't want to sleep with her anymore but kept having affairs with other women. She wasn't willing to keep waiting for him, so she was unfaithful, too.
In 1972, she told Elvis she wanted to split, and they officially divorced in October 1973. In 2016, Priscilla admitted she left Elvis because she needed to discover the world. Her life was his life, and her problems were always secondary. Priscilla added:
"Women gravitated to him, so I would be nervous when he had to go places alone. […] I always had an eye on him because everyone in the world was after him."
ELVIS PRESLEY'S DEATH
On August 16, 1977, Elvis sadly passed away in his home. He was 42. Although Elvis and Priscilla had already been separated for four years, she wanted to die with him.
Priscilla had never felt more afraid and alone than after Elvis died. She confessed he was still an "essential part" of her life. After admitting their mistakes, they became good friends who would laugh at their shortcomings.
Although Elvis was about to marry his fiancée Ginger Alden, he would go to Priscilla's place, call her the pet names he gave her when they first got together, and talk for hours.
Now, Priscilla is 77 years old and still active. In September 2021, she joined forces with an auction house to sell pieces of Elvis memorabilia and take bids for a private lunch with her.
Lisa Marie is a singer and has been married to very famous people, including Michael Jackson, Nicolas Cage, and Michael Lockwood. The Presleys never cease to impress.
Please fill in your e-mail so we can share with you our top stories!