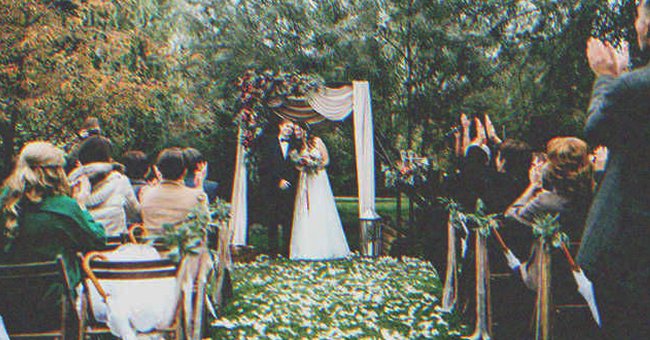 Shutterstock
On Her Wedding Day, Bride Learns Groom's Mom Is Her Biological Mother Whom She Lost 20 Years Ago — Story of the Day
On the day that should have been the happiest of her life, a young bride, Sally Bridges, learned that her mother-in-law-to-be was the woman who gave birth to her and abandoned her two decades ago at the hospital.
Monica Bridges, a former nurse turned interior designer, was ecstatic that her only daughter, Sally, would be a married woman before the year ended.
This way, she would be eligible to brag about being a grandmother to her clique of friends soon, especially since Sally and Tom had talked about starting a family right after their wedding ceremony.
Sally, who was the youngest of three kids and the only adopted child, had two big brothers, Sam and Prince. Sam served in the army, and he was in a long-term relationship with Judith. At the same time, Prince revealed that he was a homosexual five years ago.
Neither of them talked about settling down yet or having a kid. While Monica supported her kids, she felt displeased by their decisions but did not intend to bug them with it, not anymore.
So when her little girl talked about marriage with her high school sweetheart, Tom Bates, the mother of three could not hold back her joy. Like most moms, she began the planning and every detail to make the big day a success.
Tom's parents divorced when he was 12, and they never really agreed on anything, even on the perfect venue for their son's wedding ceremony! The divided household made it difficult for the Bridges to schedule a meeting with their soon-to-be-in-laws.
However, Monica did not mind; she was quite the planner and doing everything herself was not a big deal, with a little help from her husband. She thought, "It doesn't matter if they help out or not, I am doing this for Sally to be happy."
Indeed, Sally was pleased. Her mom did not bother her with many things and was precise with the details. This made the young bride confident. She never argued with the interior designer. Instead, when they talked, the women concerned themselves with building a successful home and career.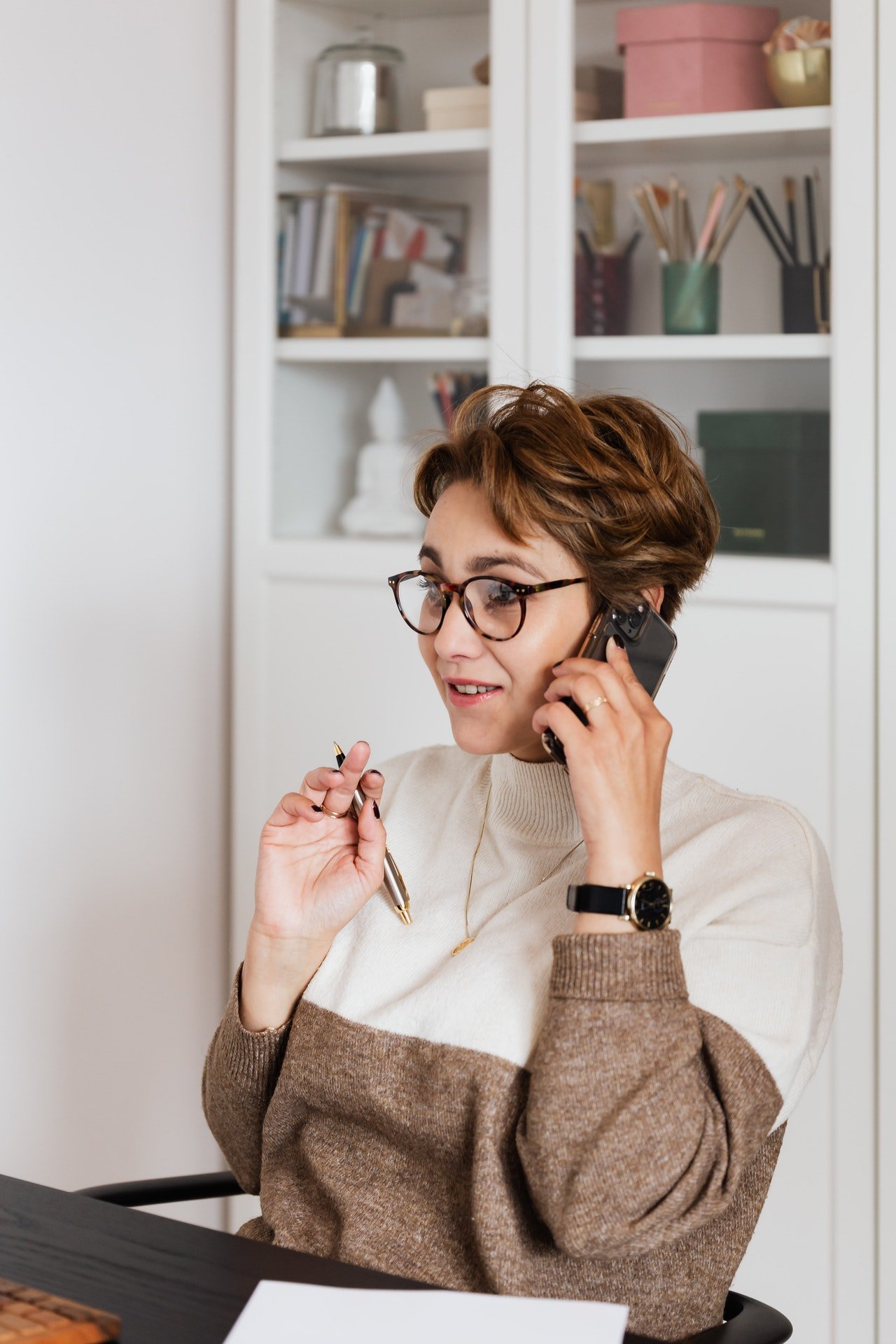 Like most moms, Monica began the planning of every detail to make the big day a success | Source: Pexels
While Monica shared words of wisdom with her adopted child, who was quick to lend her listening ear, the soon-to-wed bride revealed how much and what she wanted in her life.
Even though they had a few differences due to their generational gap, Sally, a well-educated, intelligent and beautiful young lady, knew what she wanted from life. It was not challenging to juxtapose her mom's old school method with the woke generation.
"You know, Sally, Tom is a great guy, and you are a fantastic catch. But in marriage, you both need to work as one. Neither of you should be too proud to compromise or settle issues," Monica said.
After taking a sip at her hot creamy cappuccino, the young lady smiled and replied with a nod. "Yes, mom, I am aware of how successful you want this to be. I agree that marriage is 50/50, but I would also need to see Tom's fifty to remain eternally committed."
She continued, "I am not saying we would not try to work things out, but these days, couples do not stick together when either is slouching. I do think Tom and I have lasted long enough to know each other's likes."
Tom worked as a successful architect, while his wife was a big fish in marketing and branding. They had been together since their time as high school students, and despite having studied in different universities, the lovebirds remained committed.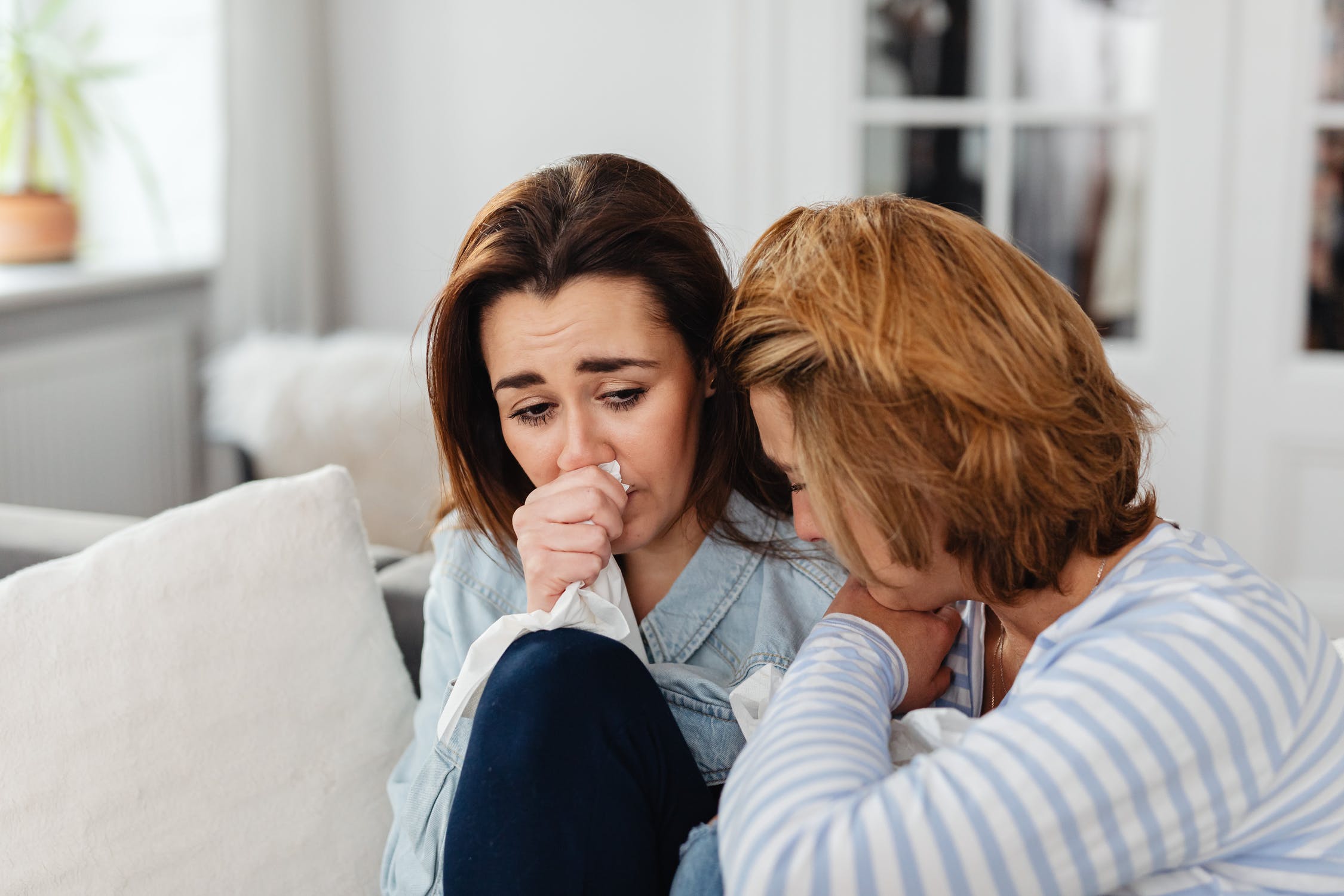 Monica shared words of wisdom with Sally while the younger adult revealed how much and what she wanted in her life | Source: Pexels
It was time to seal the bond, and after choosing their perfect wedding venue, decorations, menu, guest list, their honeymoon city, there was nothing that could go wrong, or so they thought.
On the special day, Sally's adoptive dad walked the stunning bride down the aisle. It was impossible to guess that the Bridges were not her biological family. There was a synergy that could not be denied. Both father and daughter walked majestically, thrilling the guests to an emotional sight.
However, just 45 minutes earlier, not many were aware that the bride and groom were about to call off the wedding. Monica was with her daughter in the dressing room when Tom's mom walked in to check on the gorgeous bride. The older women locked eyes and Monica went pale.
Instantly, she recognized Meghan, the young lady who abandoned her two-day-old daughter at Cedar-Sinai Medical Center twenty years ago.
Oh dear, wasn't this the brunette teenager who left her young child? an unsettled Monica thought as she reminisced exactly how it happened like it was yesterday.
About two decades ago, an 18-year-old Meghan left the hospital and her newborn daughter because she thought that caring for her child as a single mom (her boyfriend wanted nothing to do with her) would ruin her life.
When Monica, who worked as a nurse then, saw the helpless child, Sally, she adopted the baby and cared for her like her own. She never saw or treated the abandoned child like an outsider. In fact, it was not until Sally turned 16 that she learned about her adoption.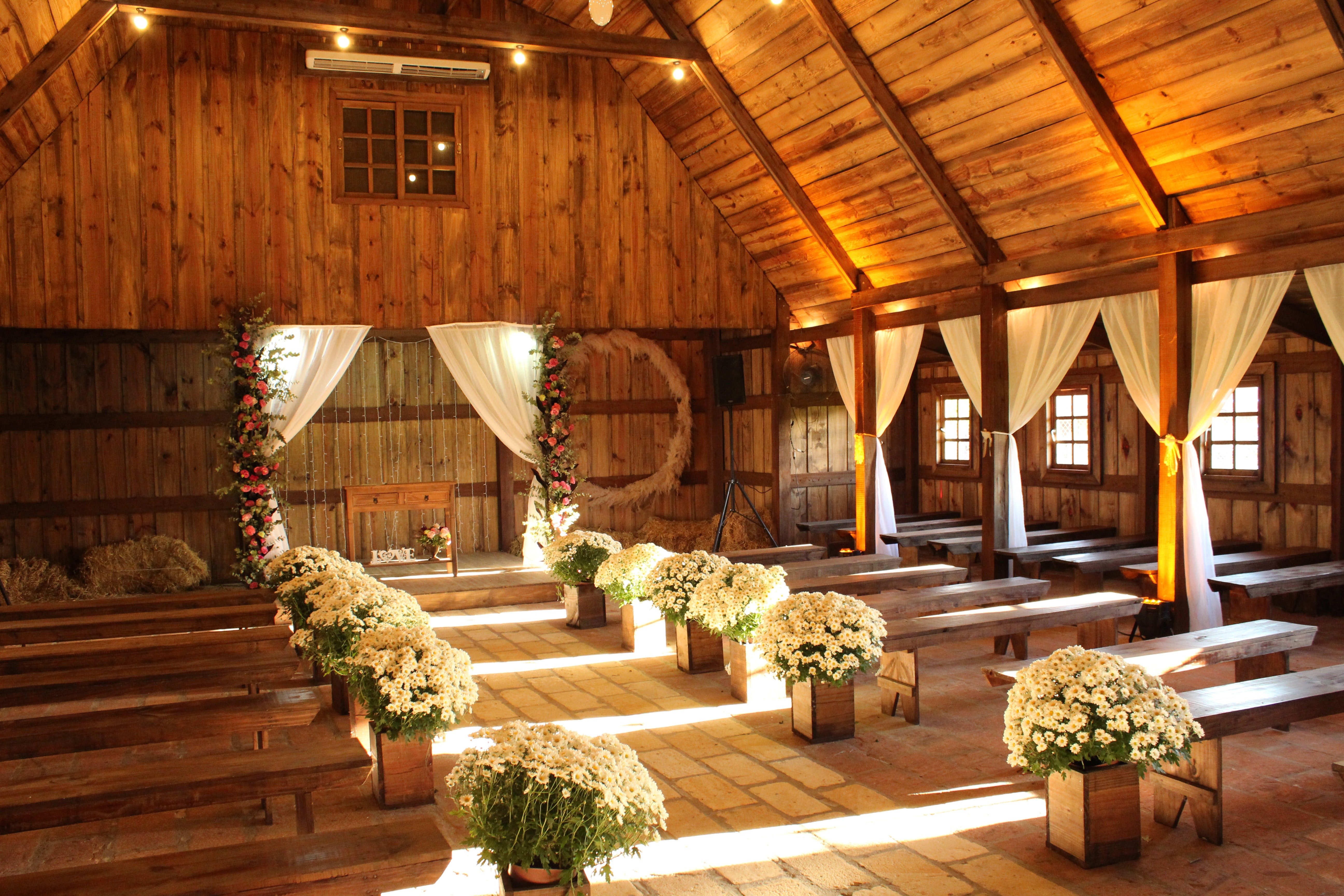 The couple were ready to seal the bond, after having chosen their perfect wedding venue, decorations, menu, guest list and their honeymoon city | Source: Pexels
"I remember you, Meghan," Monica said
"I am not sure what you mean. I can't place your face, ma'am," a response that highlighted how unsure and uneasy the groom's mom felt.
"Well, I'm Monica...and Sally was the baby you left behind," Monica added.
This was not the way she intended to share the heartbreaking story, but Monica felt a bit angry about Meghan's attitude. Eventually, Tom's mom narrated her story and her reasons for the choices she made.
"I never intended to give you up," she told Sally. "But dear, I was so young. I had limited options, and still made the worst choice. I'm really sorry. Please forgive me. Dodger, my boyfriend, was not ready, he left me, and I felt helpless."
"How, just how? How will I marry my brother? If you are my birth mother, then that makes Tom, my lover of eight years, my brother?" asked the disturbed bride.
No one thought an answer would emerge, but Meghan cleared her throat for the first time and said, "No, my dear, Tom is not your brother. I married his father, Gary, when he was three. But the marriage did not work. However, we maintained custody of Tom because I love him like a son."
This revelation came as a shocker for the lovers. Tom did not know that his dad remarried after losing his mom. He could not remember the incident, except that the woman he called mom left his dad when he was a teenager.
Sally was blown away too. How could Meghan be my real mother? she thought. The young bride was interrupted by her birth mom, who genuinely begged for forgiveness and thanked Monica for taking care of Sally.
It took a while, but eventually, the families reconciled. Sally forgave her biological mother, and she was grateful that the wedding could go on. The couple shared their wedding vows to embark on their journey of happy-ever-after.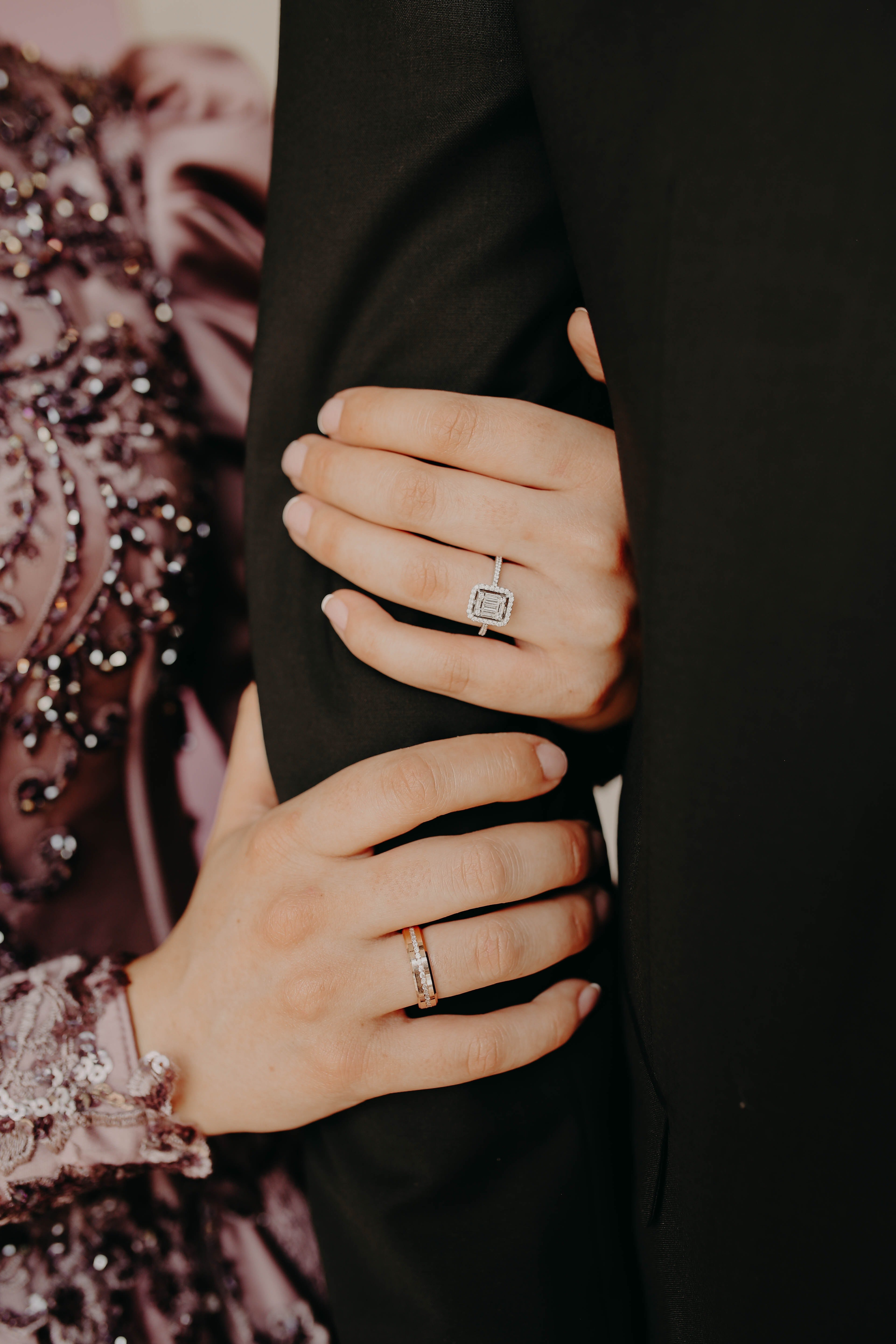 The couple shared their wedding vows to embark on their journey of happy-ever-after! | Source: Pexels
What did we learn from this story?
Being a birth mother does not automatically make one an excellent parent. Parenting involves making intentional choices like Monica, who bonded with her daughter and other kids, loving them unconditionally. Meghan also raised her stepson, Tom.
There is more than one truth to a story. The nurse could not fathom why a sweet baby could be left alone, but Meghan was scared. Maybe her behavior cannot be excused, but she proved to be a better parent to Tom, who was not her biological son.
Forgiveness should come easily. Meghan's abandonment was hurtful, but her daughter chose to put that behind after she asked for forgiveness.
Share this story with your friends. It might brighten their day and inspire them.
If you enjoyed this story, you might like this one about a little biracial girl who got mocked at school for being adopted and later meets her biological mom.
This account is inspired by our reader's story but written by a professional writer. All names have been changed to protect identities and ensure privacy. Please share your story with us; maybe it will change someone's life. If you would like to share your story, please send it to info@amomama.com.
Please fill in your e-mail so we can share with you our top stories!