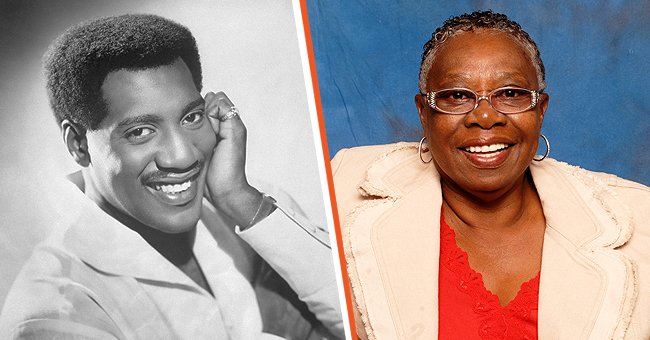 Getty Images
Otis Redding's Widow 'Always Thought Everything He Sang He Sang For' Her - She Is Still 'His Baby'
Otis Redding was one of the golden names of music in the '60s and was largely responsible for the success of several stars, but despite his death at a young age, he is fondly remembered by his widow.
Otis Ray Redding Jr. was one of America's best singers and songwriters. He is widely considered one of the greatest singers in the history of American modern music and was known for his creativity and vocal range.
Redding was a seminal artist in soul music and rhythm and blues. He was greatly loved and adored by his fans, and for some, he was the male version of Aretha Franklin.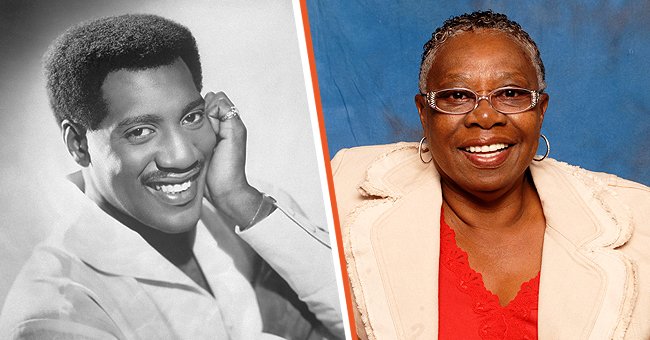 Monochrome portrait of late singer Otis Redding smiling. [Left | Portrait of late singer Otis Redding's wife, Zelma Atwood. [Right] | Photo: Getty Images
Even though the late singer's life came to an early end at only 26, the "King of Soul" was able to craft a successful career for himself that saw him as one of the leading stars of his time, winning awards and touring the world.
Redding's grip and legacy on American music remain unstained. Forty years after his death, in 2007, the late songwriter was duly recognized for his talent and mastery after ranking eighth in Rolling Stone magazine's "100 Greatest Singers of All Time" list.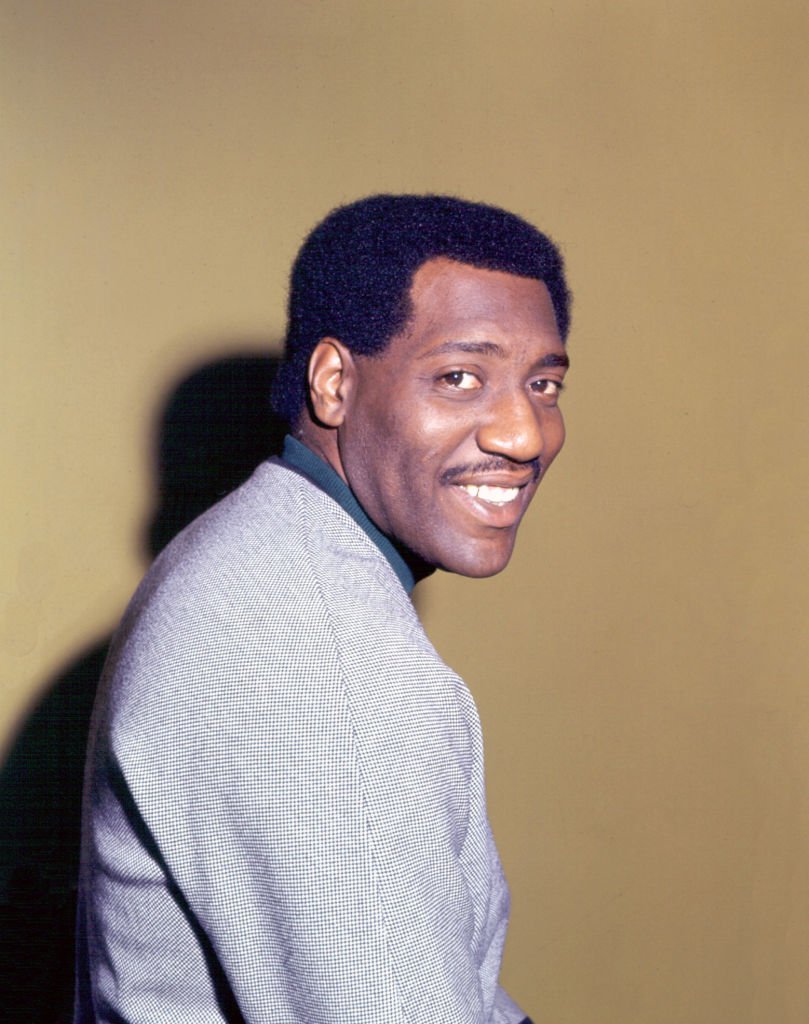 Soul singer Otis Redding poses for a portrait in May 1966 in London, England. | Photo: Getty Images
He was placed alongside other musical legends like Ray Charles, Marvin Gaye, Stevie Wonder, and James Brown. Redding's fans can recall his days on the stage and some of his greatest hits, including his recording of "(Sittin' On) The Dock of the Bay," which he did a few days before his heartbreaking death.
However, the 26-year-old music maestro did not only leave behind a musical legacy; he left his young family to keep him alive. Redding is survived by his wife and three children, who are working hard to ensure his tunes are not lost in time.
MEET THE GREAT ICON
Redding's adventure began in the Georgia town of Dawson, where he was born on September 9, 1941. When he was five years old, his family relocated to Macon, Georgia, where he grew up and became greatly influenced by Sam Cook and Little Richard's music.
As a member of the Vineville Baptist Church, the future superstar vocalist began singing at a young age. Redding showed several signs of greatness in his youth and was a talent show idol in his local school.
Although decades have passed, Atwood still enjoys spending her Saturdays listening to Redding's songs.
In 1958, he had his professional singing debut with Johnny Jenkins and the Pinetoppers. Following a recording session with them in Memphis, Tennessee, in 1962, the studio co-owner offered him the chance to record his first singles, which led to his first hit, "These Arms of Mine."
Redding went from being an unknown artist to recording a live album at the Apollo Theater in just nine months. He not only wowed the crowd with his tremendous voice but also his legendary dance movements.
Even though he was only active for a few years, his career brought him to Canada, Europe, and the Caribbean, and he made notable television appearances on several major networks.
THE SAD EXIT
In 1967, Redding was at the height of his musical career, with three nominations for the National Academy of Recording Arts & Sciences (NARAS) and performances at famous venues such as New York's Philharmonic Hall and Washington's Constitution Hall.
He had also just launched his own record label, "Jotis Records," and had successfully gone into various businesses, demonstrating his ability as a savvy investor.
Although he was very young, Redding had amassed such wealth and success that he owned two private aircraft. On December 10, 1967, he was flying in one of them when it crashed into a Wisconsin lake, killing him and four band members.
A BLOW FOR HIS FAMILY
Before his untimely death, Redding was already a family man and had married Zelma Atwood, whom he met in 1959. The couple tied the knot in August 1961 and had three children before the singer's death, Dexter, Karla, and Otis III.
Besides being a talented singer, Redding loved being a dad and was devoted to his children and wife in the little time he spent with them.
Redding ensured his children never lacked anything and his star power enabled him to give them a quality life and upbringing that was better than his.
KEEPING THE LEGACY
Life after Redding's death was not as easy as many would have thought. While his family struggled to keep his legacy alive, they were often faced with challenges that came from those who ought to have shown empathy.
Atwood, Redding's widow, received a hoard of forceful detestation. Executives tried to scam the family, and she was also faced with the threats that came from the racist mails she got, but despite all this, she ensured Redding's legacy was not ruined, and his family was as he had wanted.
THE LOVE STORY
Atwood had a special place in Redding's heart, and the two shared a remarkable love story. The duo met in their early teens when Atwood was only 16 and Redding, a dashing young 19-year-old.
Things did not get off to a good start between the duo, even if they had a remarkable life together. Atwood revealed that they met at a party and got into an argument after the singer called her a baby, but afterward, it just seemed like they were destined to be together, and they fell in love.
Atwood said she had not gotten over the tragedy more than five decades after it happened. According to her, such tragedies can never be forgotten.
Even after Redding's death, Atwood still looked forward to his coming home, but it never happened. It took some time for it to sink in.
STAY STRONG
Her kids were only toddlers when their father passed, but Atwood said she raised them to be strong and move on from the loss. She taught her kids not to dwell on his death but focus on the many memories he left behind.
Although decades have passed, Atwood still enjoys spending her Saturdays listening to Redding's songs, especially "These Arms of Mine." Each time the song is played, Atwood says she believes it was for her.
Please fill in your e-mail so we can share with you our top stories!