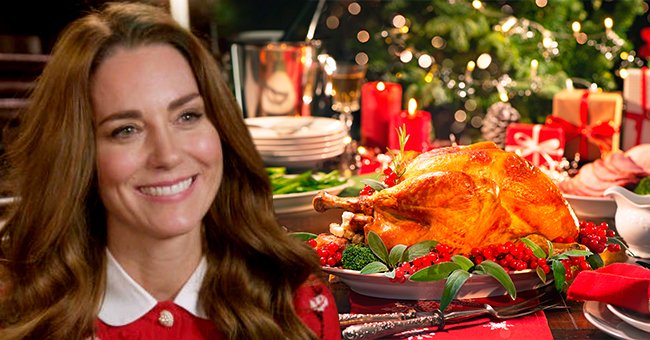 Getty Images | Shutterstock
The Royal Family's Christmas Menu Includes 'Boring' Festivities, No Coins in the Pudding & Afternoon Tea
Every family has its own Christmas traditions, but what about the British royal family? Have you ever wondered what Queen Elizabeth eats on Christmas Day? Royal Chef Darren McGrady knows it, and he shared all about it.
We all know that the royal family follows many rules and traditions, and Christmas is no exception. Former Royal Chef Darren McGrady recently disclosed the royals' meals during the holidays, including their "boring" lunch.
Christmas is around the corner, so read on and learn what the British royal family eats on Christmas Day. Some of their untraditional meals might surprise you.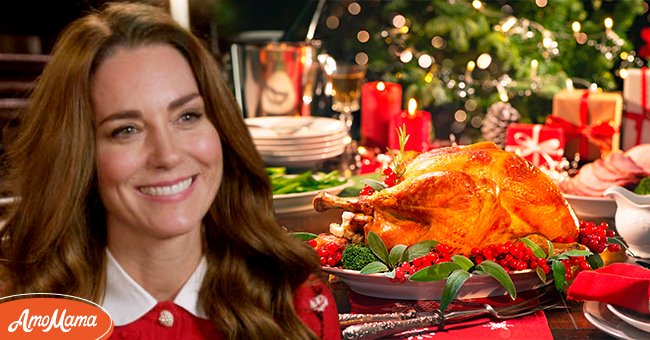 Duchess Kate Middleton and a roast turkey | Photo: Getty Images - Shutterstock
BREAKFAST
McGrady began working for the British royal family in 1982. Over the years, he proved his worth and became a senior chef for Queen Elizabeth and her late husband, Prince Philip. He left the position in 1993.
He and other cooks would work alternate Christmases. Since they used to stay at Sandringham House for two weeks straight starting on December 22, they had to celebrate with their families earlier.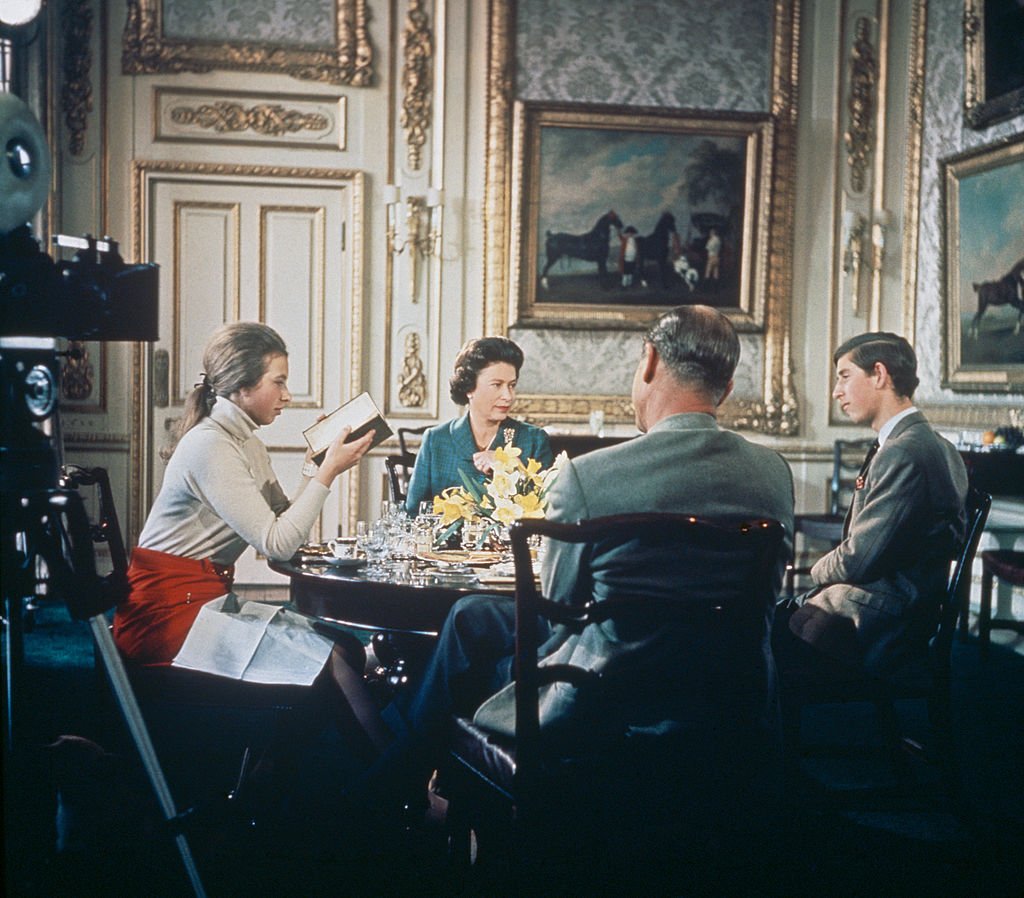 Queen Elizabeth, Prince Philip, Princess Anne, and Prince Charles at Windsor Castle in Berkshire, circa 1969 | Photo: Getty Images
The Royals kick off their Christmas Day in the most traditional way: with a full English breakfast (bacon, eggs, fried or grilled tomatoes, fried mushrooms, fried bread or buttered toast, and sausages).
They don't spend too much time by the Christmas tree that day because they usually open their presents the day before, on Christmas Eve. After breakfast, they go to church and then return home for lunch.
LUNCH
McGrady pointed out that the royals were "boring" about food during festivities. Instead of cooking hams or anything else, they eat the same meal every year: traditional turkeys.
They have different stuffing, like sage, onion, chestnut, and traditional sides, like roast or mashed potatoes, parsnips, and Brussels sprouts. For dessert, they go for pudding.
When Princess Diana was alive and spending Christmas with the royal family, things were a bit different.
When the pudding is ready, they douse it in brandy and light it up. Then, the palace steward carries it into the dining room before the flames extinguish.
It is essential to point out that they never put a coin in the pudding. McGrady explained that they were too afraid to do that after the Queen Mother choked on a fishbone years ago.
The chef and his cooks prepare three turkeys for Queen Elizabeth and other adult royals in the main dining room, one for the kids' nursery, and many more for the over 100 royal staff members. The amount of food varies depending on the guests.
Royal children commonly eat in the nursery until they can conduct themselves properly with the adults at the main dining table. While the adults enjoy their meals, the nanny takes care of the kids.
After lunch, everyone takes a walk around Sandringham Estate before returning in time to watch the Queen's speech. Then, it's tea time. About it, McGrady said:
"It was always the chocolate Yule log, which was a twist on the chocolate birthday cake, scones, mince pies, different types of sandwiches, and the Christmas cake."
Most people have cocktails on Christmas, and the Queen is no exception. According to McGrady, she drinks a classic gin and dubonnet cocktail before dinner.
DINNER
The royals have a buffet "more elaborate" than lunch for dinner. It includes a big York ham, a foie gras en croute, and a whole Stilton cheese.
Cooks cut off the top of the cheese, pierce holes in the middle, and pour port to create a "gorgeous" spread for cookies. The Head Chef is also invited to the dining room to carve the meat.
After finishing their meals, the Queen asks the steward to give the Head Chef a drink and the royals toast and say thank you to him for the whole year. While eating dinner, the Queen drinks Gewürztraminer, a sweet and aromatic white wine.
When Princess Diana was alive and spending Christmas with the royal family, things were a bit different. McGrady admitted she loved the crepe soufflé dessert, so he always included that on the menu.
Diana loved it so much that, when lunch was over, she would go to the kitchen and ask if they had more crepe soufflé. It was her favorite, but she was too scared to ask for seconds in front of Queen Elizabeth. We really can't blame her!
Please fill in your e-mail so we can share with you our top stories!