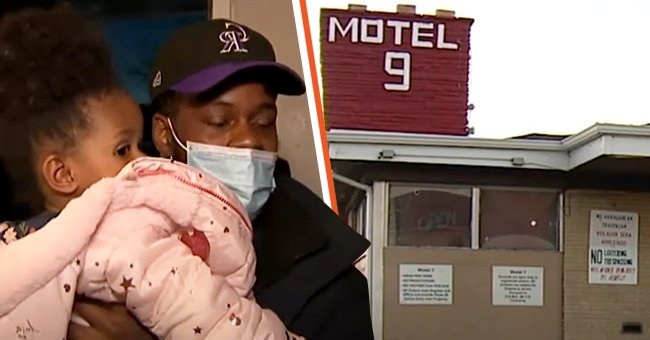 Youtube.com/Denver7 | The Denver Channel
Couple with Kids Kicked Out of Motel for Having No Money Are Gifted a New Apartment
The yuletide proved to be the season of giving when a Denver resident, Eddie Walker, and his family received donations from Denver7 viewers for a new home. The Walkers had been thrown out of their former home and had nowhere to go.
All it took for the festive season to mean much more for Eddie Walker and his family was the simple but profound act of good they received from the Denver7 viewers.
Walker, a Denver resident, had no one to turn to after he and his family were kicked out of a motel in Colfax. But here's how the Denver7 local news viewers saved the day!
The Walker family story first made it to the news when the man of the house opened up to Denver7 about the subpar living conditions they endured at the motel.
Walker talked about the poor electricity, noting that their air conditioner was powered via a neighbor's power supply. He added that the living conditions were so bad that they had "funny wires" sticking out of different places.
Walker added that he was not getting the value of what he paid for. His interview with Denver7, however, only worsened things. In the next few days, Walker and his loved ones were thrown out of the motel, and they had nowhere to go.
Talking about his conversation with the motel management, Walker noted that they had basically told him to either provide his rent or vacate the living space. So he and his wife, Ragen Atkinson, had no other option but to leave.
Their story made it to the Denver7 news franchise once again, and this time, viewers worked en masse to help the family. Well-wishers wasted no time fathering donations that summed up at $14000 to sort their rent.
The donations went a long way in getting the Walkers a suitable apartment and also to give the apartment ideal furnishing. In the YouTube clip shared on Denver7's page, Russel Haythorn, a correspondent for the local news station, was present at Walker's new home.

A netizen's comment on the viral video | Photo: Youtube/denver7
Haythorn briefed viewers on how the Walkers' new home was coming along as he relayed that the Denver7 staff members put in a concerted effort with their pals, American Furniture Warehouse and Arc Thrift store, to give the new home a facelift.
Eddie Walker and his family also got a tall Christmas tree that was well-decorated by the Denver7 staff members. American Furniture Warehouse and Arc Thrift Stores brought in trucks loaded with home items.
Denver Apartment Finders also worked with the aid crew, as they found the perfect apartment while working with Robin Nicholson, the regional manager at Echelon Property Group, to get the Walkers to their new home.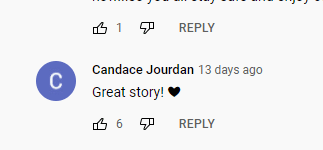 A netizen's comment on the viral video | Photo: Youtube/denver7
The YouTube clip showed that the Walkers had no idea their new home had been perfectly put together. The door opened to see the couple and their two little daughters walk in, and they were pleasantly astonished at the lovely surprise.
Haythorn dove right into details, explaining to the Walkers how their home was set up. Haythorn asked them how they felt, and Walker seemed to have been choked with the emotions, but his wife chipped in that they felt joyful and thankful.
When asked how life had been prior to their little miracle, Atkinson shared that it had been quite challenging for them. She got teary at a point, noting that they "started from the bottom," and now things were better.

A netizen's comment on the viral video | Photo: Youtube/denver7
Walker collected himself, noting that he was very happy, likewise his family. The camera showed them going close to the Christmas tree to admire it and show their gratitude as well.
Atkinson told a brief story of how she and her family moved out of South Carolina to build a better life in Denver. However, they were met with difficulty after lodging at the motel in Colfax.
The mom-of-two added that it was at this point that they met the Denver7 news crew, and within a few days, their lives changed for the better. Haythorn made it known that their home was a two-bedroom apartment.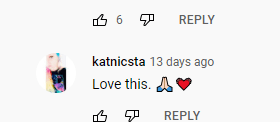 A netizen's comment on the viral video | Photo: Youtube/denver7
The clip included a walk-through of the home where the Walkers were shown to their rooms. The girls got twin beds all to themselves in a cozy room, while Walker and Atkinson got a King-sized bed in a separate room.
Brian Sanchez, who worked with Denver Apartment Finder, noted that he had seen Atkinson wearing one of their "Faith In Denver" hoodies, and he was moved. Ultimately Walker's family did not only get an apartment but he was offered employment at Mosaic Apartments.
Please fill in your e-mail so we can share with you our top stories!