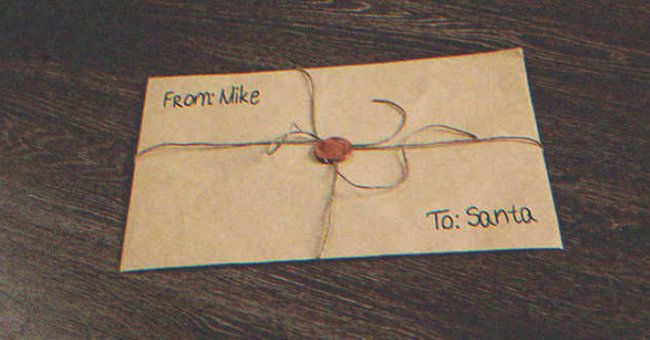 Shutterstock
Grandson Finds His Grandfather's Old Letter to Santa and Decides to Fulfill the Old Man's Wish – Story of the Day
While searching for Christmas tree ornaments, Clark discovered his grandfather's old letter to Santa. The old man had been seven years old when he wrote it, asking for a television set. He didn't seem to care for presents now, but his teenage grandson decided to surprise him on Christmas morning.
"I'll go see if the rest of the ornaments are in the attic, Mom," 15-year-old Clark called out as he walked upstairs and opened the door to the attic. They were putting the tree up, and it was only a few days before Christmas., but somehow, they couldn't find his mother's favorite set of ornaments which they used every year.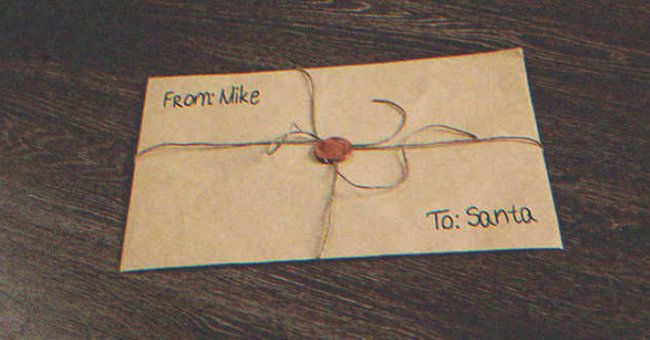 Clark discovered Grandpa Mike's old letter to Santa. | Source: Shutterstock
It wasn't surprising. Clark lived with his parents, Martha and Josh, and his grandfather, Mike. But their house was built by Mike's parents, which meant that many generations had lived there already, and there were tons of boxes lying all over the place. They were filled with memories of their family, and sometimes, things got lost in all the storage.
But since they used the same ornaments every year, Clark hoped he wouldn't have to dig too much in the attic before finding what he was looking for. It was dusty up, and he sneezed several times while searching. Finally, there was an old box with the word "Christmas," but he frowned after opening it. It had a bunch of old stuff and was not what his mother was looking for.
The teenager decided to search some more. Maybe there was something in there they had all forgotten about in years. An old Santa ornament could work, but something else caught his eye. It was an envelope addressed to Santa in the North Pole, and it read: "From Mike." It was his grandfather's old letter to Santa.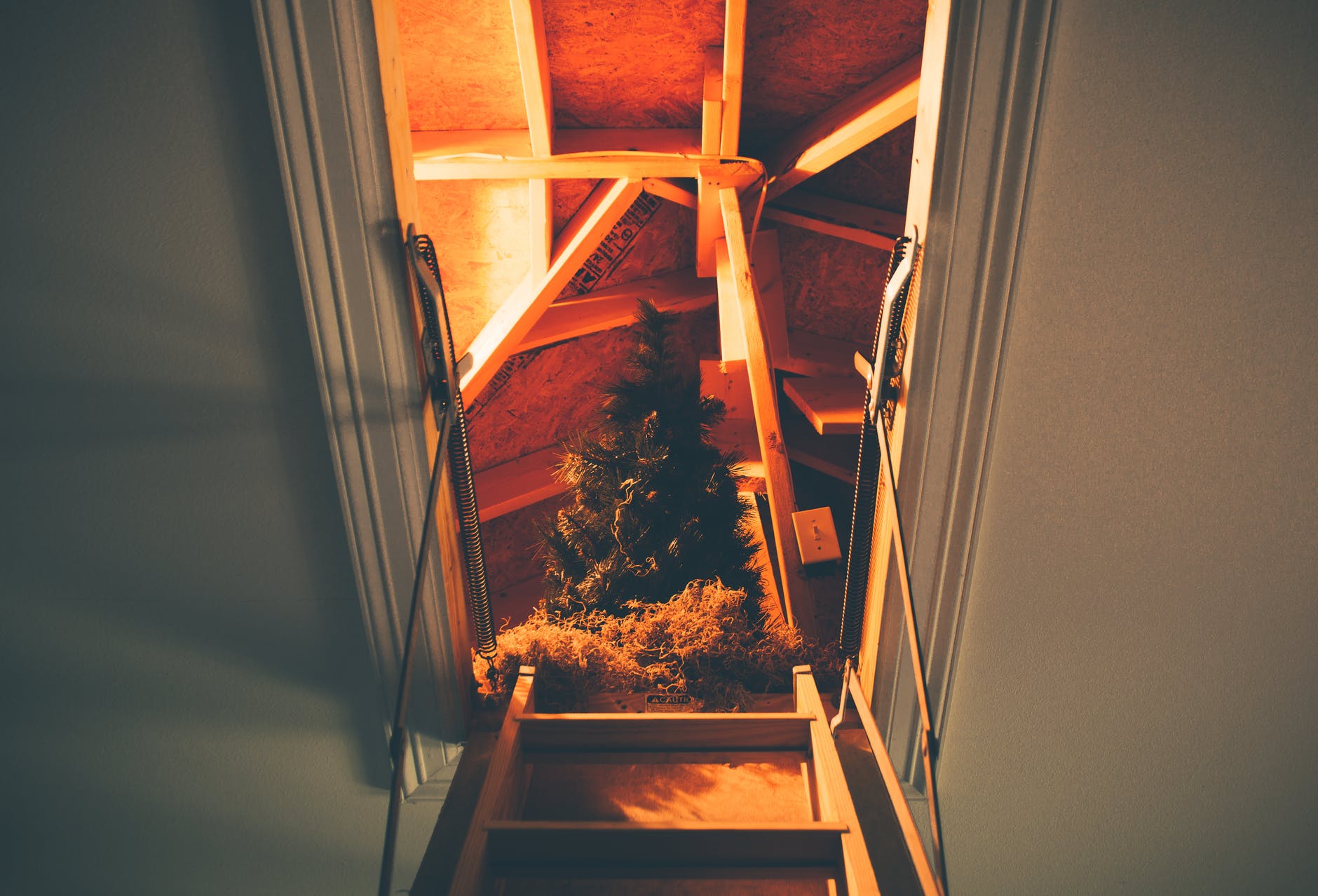 He went to the attic to search for ornaments. | Source: Pexels
"Huh, that's funny," Clark muttered, amused. He thought it was cute that his great-grandmother had saved her son's old letter in one of the boxes, and he decided to open it.
"Dear Santa,
I'm seven years old, and I've been good this year, and I want to ask for a television set. It would help my house too, and I want to watch movies with it.
Thank you,
Mike"
Clark laughed some more and placed the letter in his pocket. He continued looking for his mother's ornaments until he found them. Then the whole family finished decorating the tree.
That night, they ordered a pizza and sat down to eat. That's when Clark decided to ask his grandfather what he usually wanted for Christmas when he was little.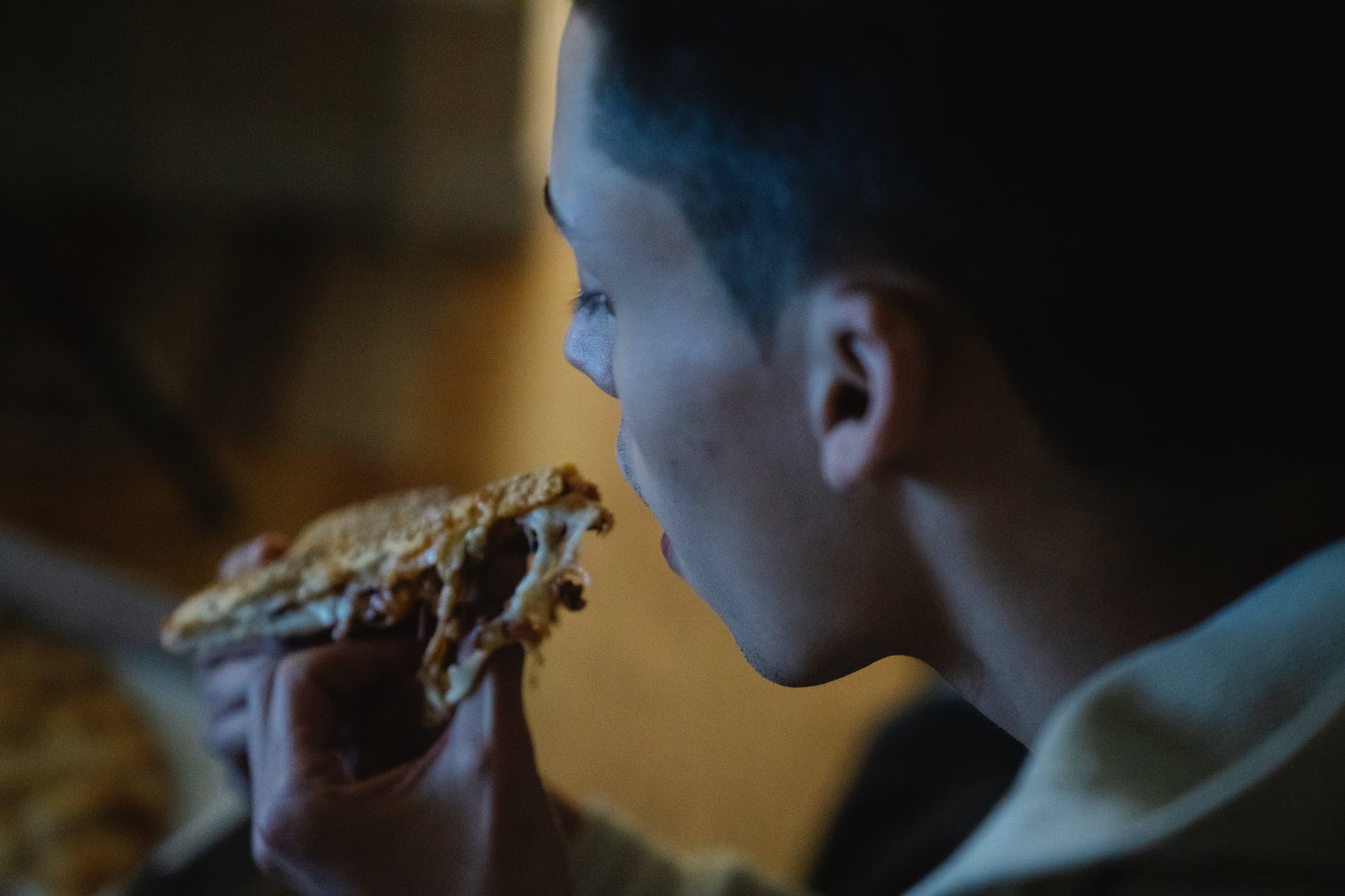 They sat down to eat pizza and Clark asked his Grandpa about old presents. | Source: Pexels
"Oh, we didn't have all the things you guys did. I was happy that year I got a wooden robot toy. But I asked for a bunch of stuff. A bike. A sled. A dog. My parents were always great at getting us Christmas gifts we wanted and some we didn't know we needed," his grandfather commented, biting a slice of pizza.
"So, you always got everything you wanted?" Clark asked and looked around. Their house had always been lacking something. Something that was part of most homes in America: a television. Nowadays, everyone had tablets, phones, and computers to watch what they needed. But for some reason, no one had ever bought a TV in their home.
"Well, there's one thing I never got. A television set," his grandfather revealed and nodded. "Yes, that's it. My parents said that Santa couldn't carry something so big. But then, I figured out the truth. They were pretty expensive. Not every home had one. It was a luxury, and my parents didn't want us to be stuck to the screen all the time."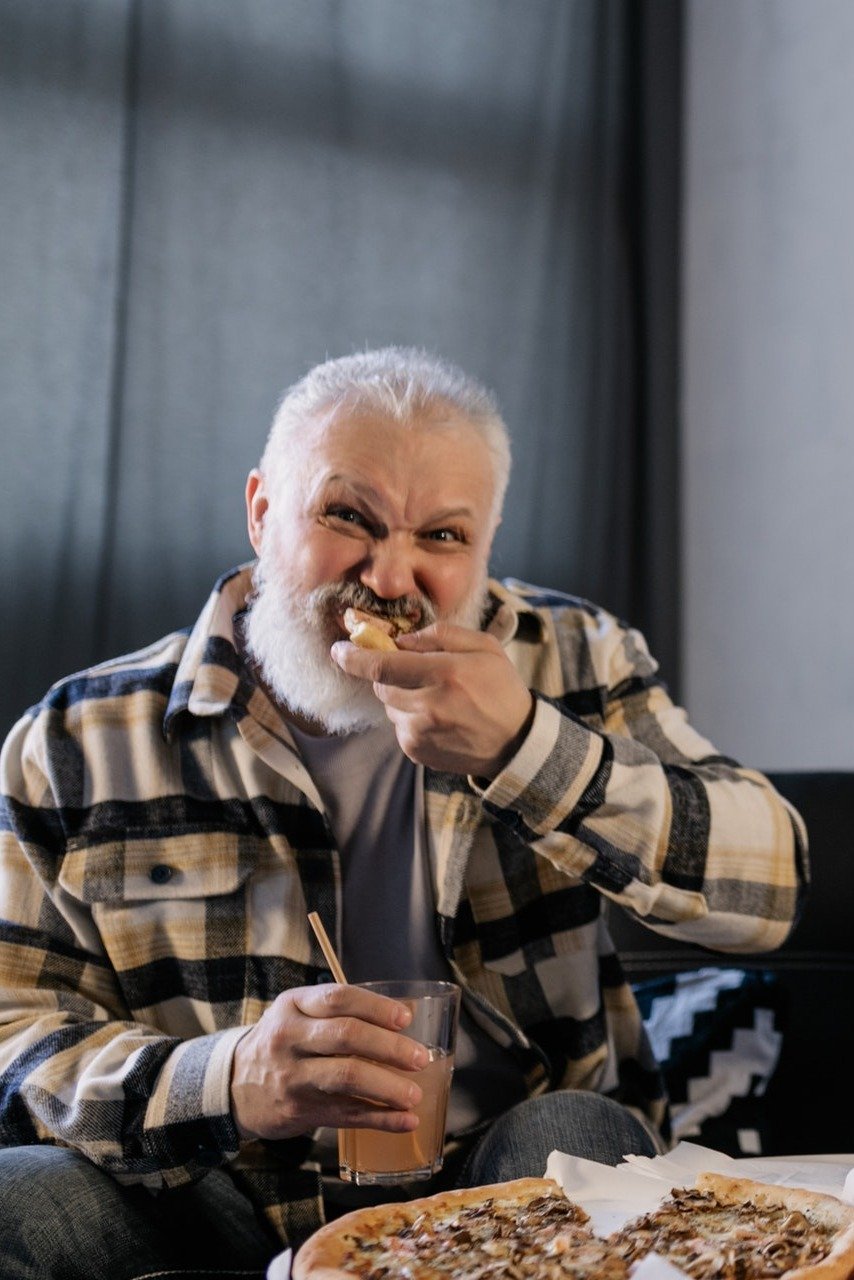 Grandpa Mike talked about never getting a TV at all. | Source: Pexels
"What about when you were older? Did Dad and his brother ask for one?" Clark prodded. He never considered it odd that they didn't have a television. But years ago, people didn't have the technology they had today.
"By then, I had grown used to a home without one, and your late grandma, Rosey, hated noise. She wanted the kids focused on reading and studying, not on a screen," Grandpa Mike continued.
Clark's dad, Josh, laughed. "Yeah, that was awful. We had to go to cousin Jennie's house to watch stuff. But then, we got a computer and got distracted by it," he commented.
"Why didn't you get a television, Dad?" Clark asked his father.
"I don't know. Do you need it now?" Josh shot back, finishing his slice.
"Not really," Clark mumbled. But he wanted something else. "But it would be nice to watch movies as a family."
"Yeah, I remember wanting to do that too. But we can use your computer, right Clark?" Grandpa Mike asked.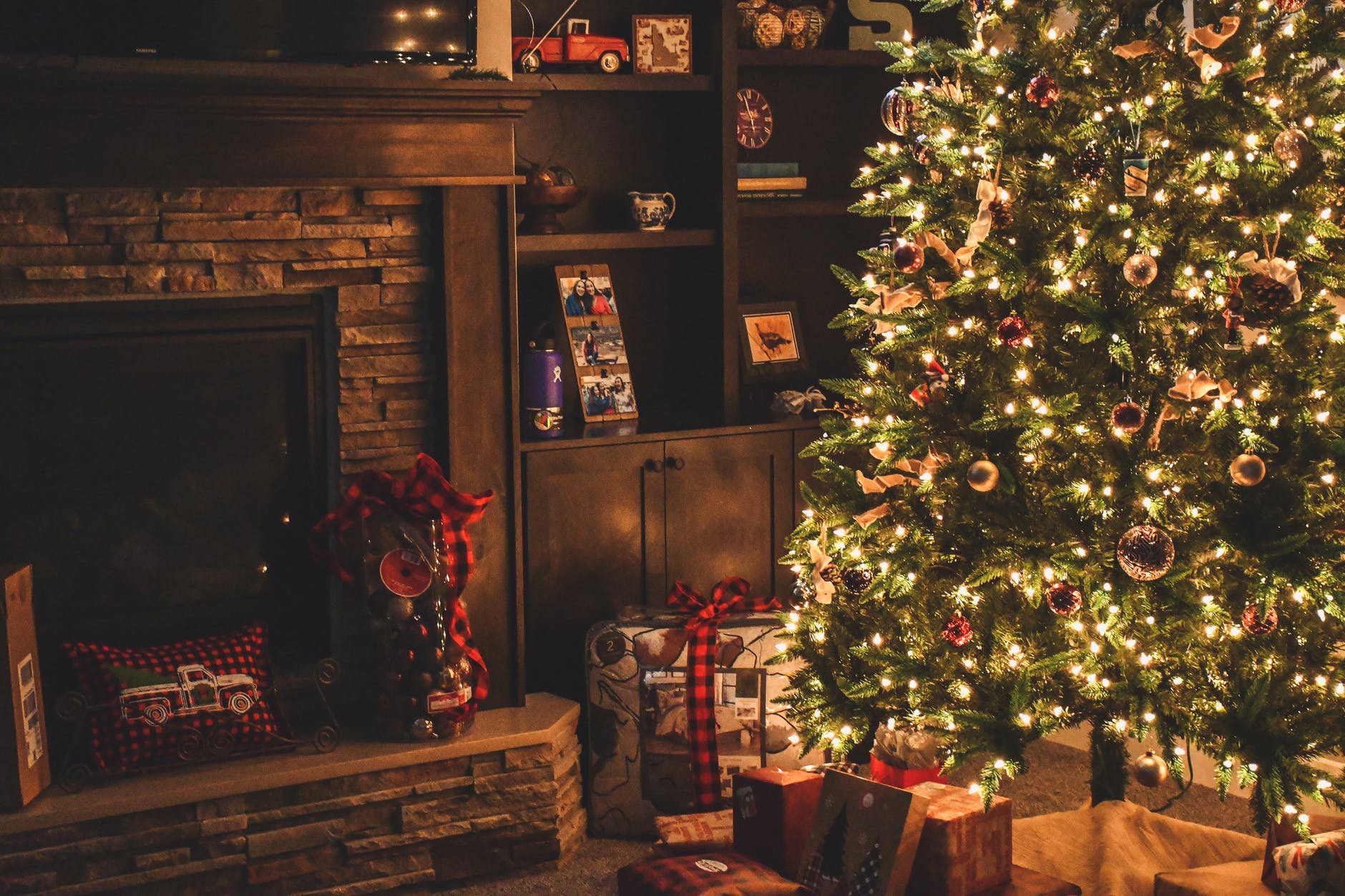 They placed Grandpa's gift next to the Christmas tree. | Source: Pexels
They changed the subject after that, but Clark was fixated on the TV. He didn't show his grandfather the old letter because he wanted to surprise him. So when everyone retired for the night, he went into his parents' bedroom and told them about it. They agreed to buy a television for the old man and went to pick it up the next day.
They hid it in the garage and placed it next to the Christmas tree before Grandpa Mike woke up the morning of the 25th. Clark put the letter on top of the wrapped TV box and added a small note from "Santa." It read: "Sorry for the late gift, Mike. Here's your television!"
When Grandpa Mike woke up, everyone else was waiting for him in the living room. He saw the gift and placed his hand on his head in wonder. "I can't believe you guys!"
He knew right away what it was but reached for the note first. "That's why you were asking questions, Clark. Thank you, my dear boy! This is the best gift I've ever gotten!" he exclaimed as Clark got up from the couch and went to hug his grandfather.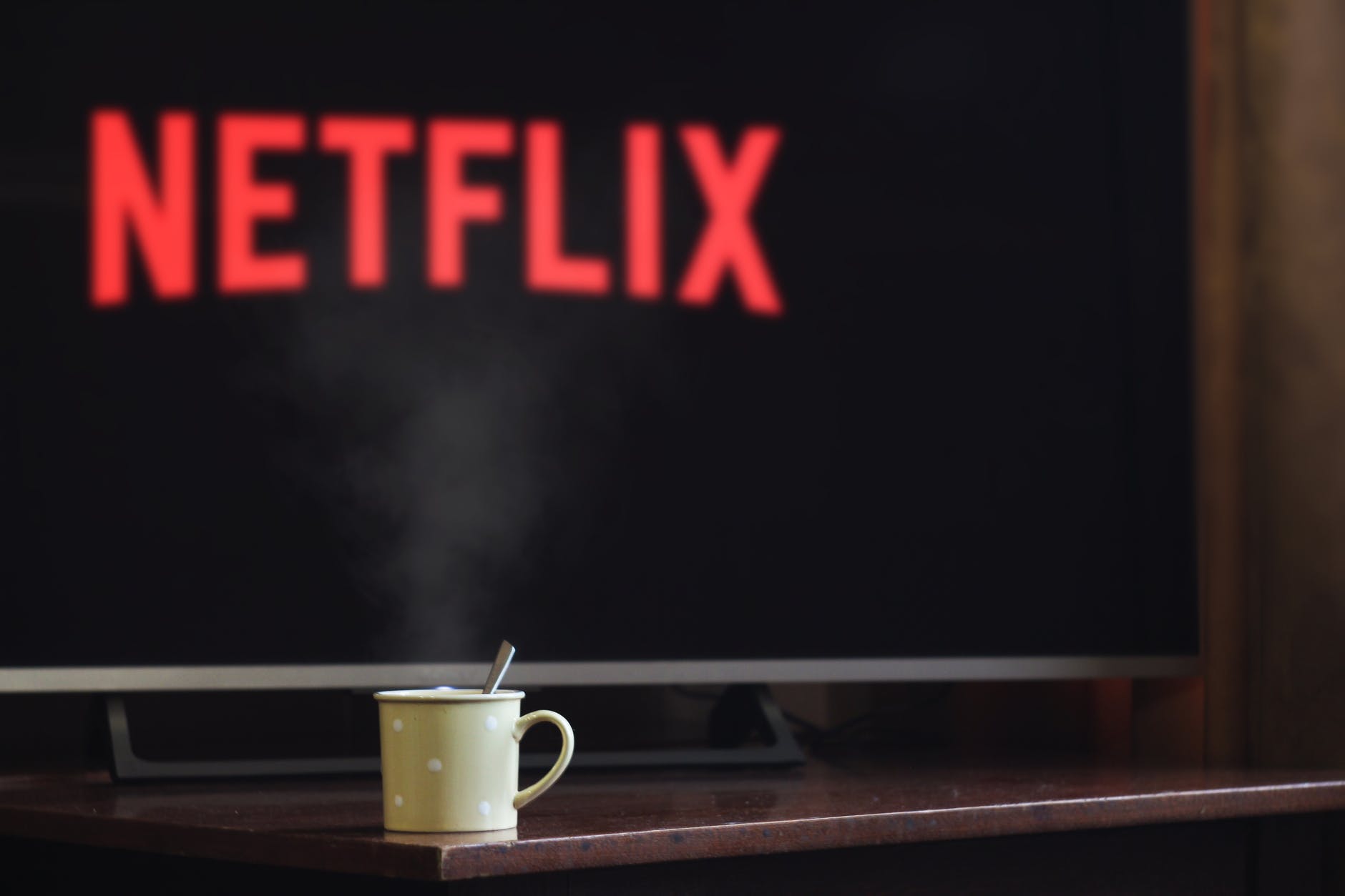 They watched Christmas movies all day. | Source: Pexels
Together, they opened the box and got it set up. Clark searched for old movies on several streaming sites, and they spent Christmas day enjoying classics like It's a Wonderful Life and Remember the Night.
"This has to be the best Christmas ever," Grandpa Mike said, wiping a tear after one of the movies ended. Clark leaned against him, using his hand to press the remote for the next film. The teenager completely agreed.
What can we learn from this story?
It's never too late to get a Christmas gift. Some people never received the present they wanted when they were little, but it's never too late. And you're never too old to enjoy Christmas.
Cherish special times with your family. Christmas is not really about presents. It's about time you spend with your family. But some gifts bring families closer together.
Share this story with your friends. It might brighten their day and inspire them.
If you enjoyed this story, you might like this one about a rich man who pretended to be deaf to discover his wife's secrets.
This account is inspired by our reader's story and written by a professional writer. Any resemblance to actual names or locations is purely coincidental. All images are for illustration purposes only. Share your story with us; maybe it will change someone's life. If you would like to share your story, please send it to info@amomama.com. 
Please fill in your e-mail so we can share with you our top stories!