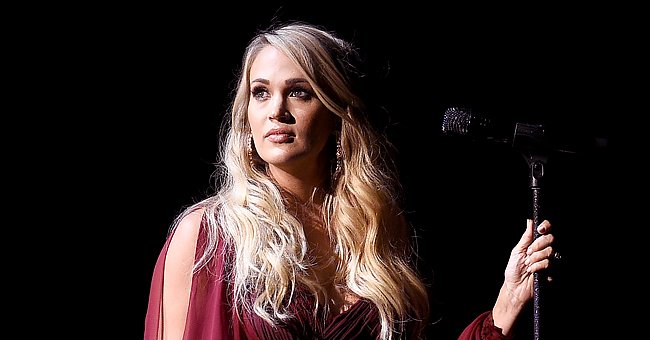 Carrie Underwood | Source: Getty Images
Carrie Underwood Suffered 3 Miscarriages Between Her Sons' Arrivals: 'I Will Always Mourn Those Children'
Country music star Carrie Underwood had three miscarriages after her first son, Isaiah, was born. The tragic experiences made her mad at God for some time.
Parenting is a gift, but trying to have children to no avail can be devastating. Carrie Underwood and her husband, former hockey player Mike Fisher, know it firsthand.
After welcoming their first son, they were ready to enlarge their family but suffered three miscarriages. Finally, their second child, Jacob, was born, and their family is now complete.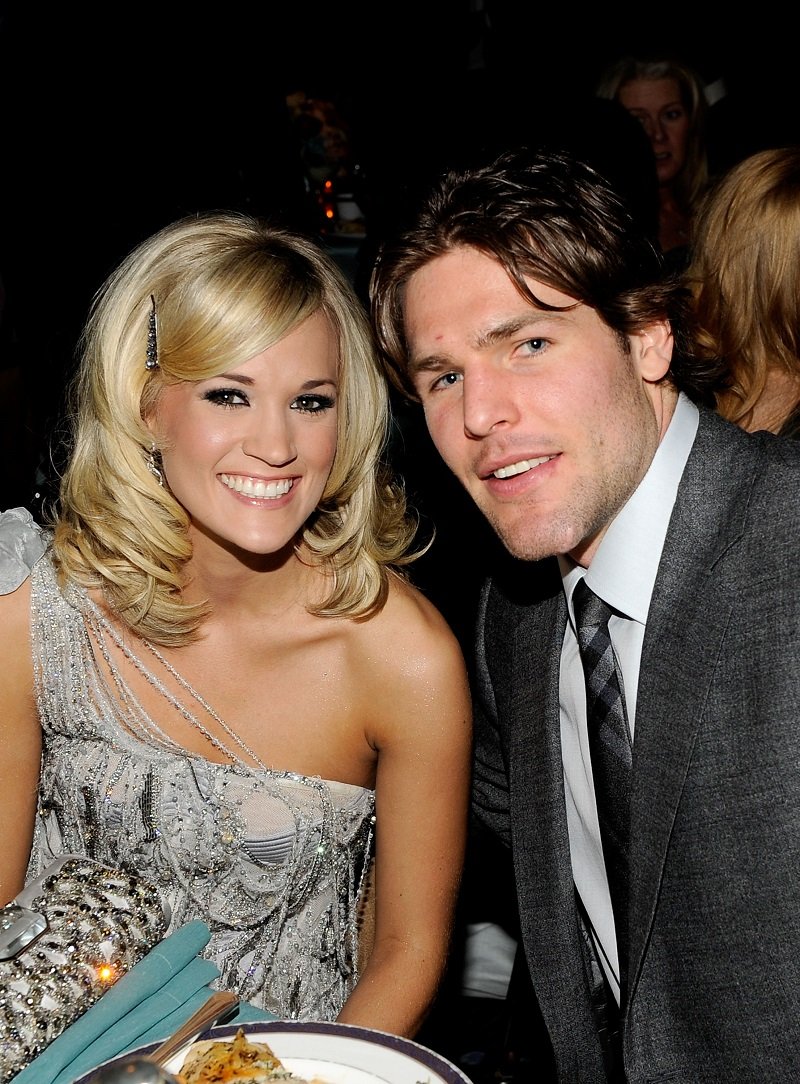 Carrie Underwood at The Beverly Hilton Hotel on January 30, 2010 in Beverly Hills, California | Source: Getty Images
LONG-DISTANCE RELATIONSHIP
In 2008, Underwood's bassist Mark Childers tried to set her up on a blind date with Fisher. However, she was unsure about Fisher because of the miles between them (Fisher lived in Canada, and she was settled in the U.S.).
Still, the two met backstage after one of her concerts. Underwood felt attracted to the former hockey player right away and even texted Childers, "hot," referring to Fisher.
Things went great during dinner, but they didn't see each other for three months due to his tight schedule playing for the Ottawa Senators in Canada.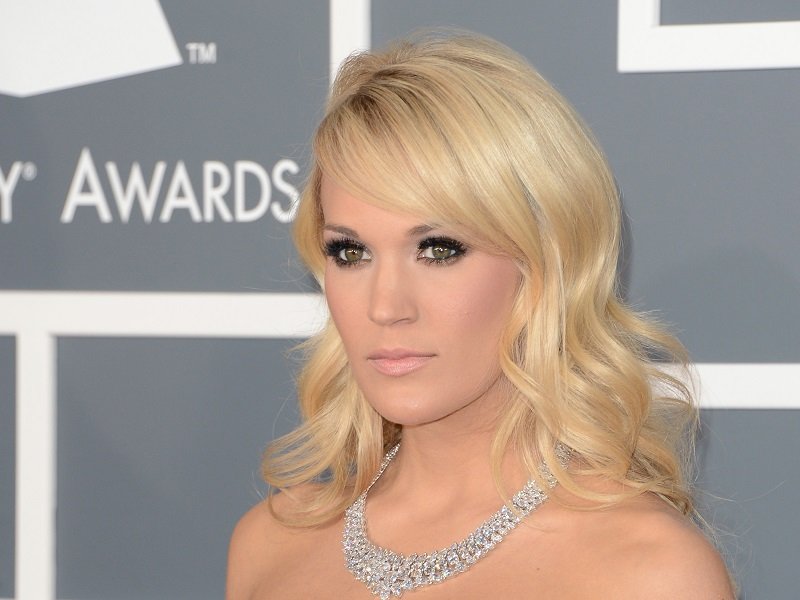 Carrie Underwood on February 10, 2013 in Los Angeles, California | Source: Getty Images
On New Year's Eve 2008, Fisher and Underwood had their first official date and also kissed for the first time. About that moment, the singer said:
"We were in front of people, and he's not a big PDA guy. I figured, 'I'll go in for it because he can't leave me hanging, right?' So, I made him kiss me in public."
The following December, Fisher popped the question near his home in Ottawa. On July 10, 2010, the couple tied the knot at the Ritz-Carlton Hotel on Lake Oconee, Georgia.
Their first year as a married couple was probably one of the hardest because they didn't live together. In 2011, Fisher was traded to the Nashville Predators to be closer to his wife.
Carrie Underwood and Mike Fisher on June 4, 2014 in Nashville, Tennessee | Source: Getty Images
On Labor Day 2014, Underwood and Fisher announced she was pregnant with their first child. On February 27, 2015, they welcomed Isaiah. After that, they struggled to keep enlarging their family.
"We needed to have a baby or not, ever, because I couldn't keep going down that road anymore."
HEARTBREAKING MISCARRIAGES
Underwood got pregnant shortly after Isaiah's birth, but she had a miscarriage. The singer always thought it was one of those "bad things" that happen to other people, so she never expected to deal with it.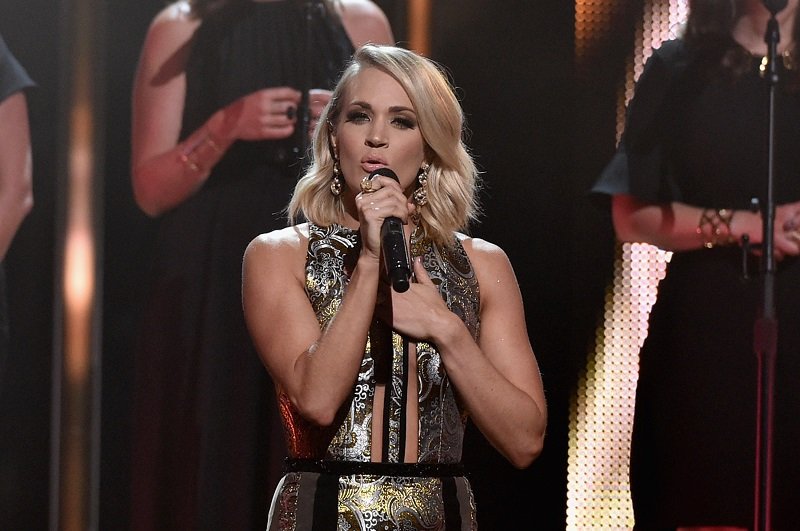 Carrie Underwood on October 19, 2016 in Nashville, Tennessee | Source: Getty Images
She also believed it was a message from God telling her and Fisher that it was not His timing, so they were eager to "bounce back" and go through it.
The couple didn't give up, and Underwood got pregnant again. Fisher was sure they were expecting another boy and even named him Jacob. A few months into the pregnancy, she had a second miscarriage.
Fisher admitted he was frustrated, and adoption became a possibility. Underwood then got pregnant again, but she also lost that baby, which was heartbreaking.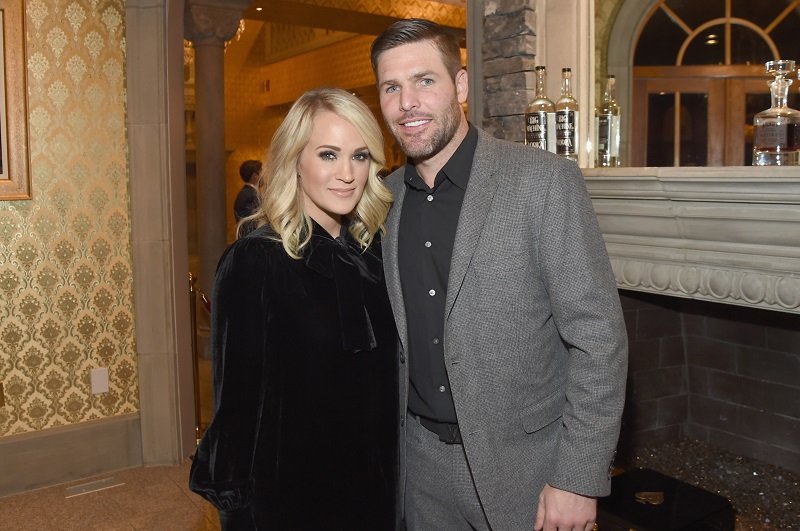 Carrie Underwood and Mike Fisher on October 24, 2017 in Brentwood, Tennessee | Source: Getty Images
During her fourth pregnancy, she felt like she had suffered another miscarriage. She was hurt and angry at God and had an "honest" conversation with Him. Underwood explained:
"I told Him we needed something. We needed to have a baby or not, ever, because I couldn't keep going down that road anymore."
Luckily, it was a false alarm. The couple's second son, Jacob, was born in January 2019. The whole experience strengthened Underwood and Fisher's marriage but was emotionally draining.
She kept trying to do her job and put on a happy face for her fans, but she would fall apart once home. Signing some songs without crying, like "Cry Pretty" and "Low," became challenging but therapeutic.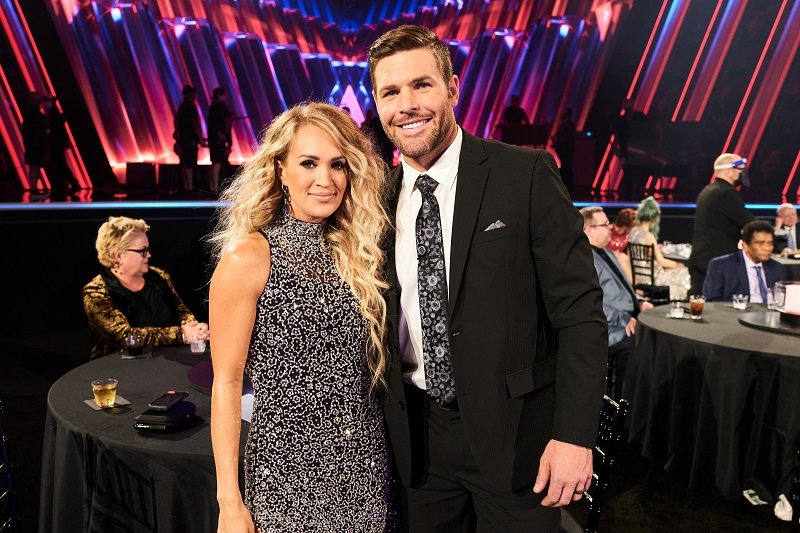 Carrie Underwood and Mike Fisher on November 11, 2020 in Nashville, Tennessee | Source: Getty Images
The singer also noticed that people usually didn't talk about it. After sharing her story, some of her close friends confessed they had also dealt with miscarriages.
Underwood said she hoped things would stop hurting over time, but she eventually learned that it made her feel closer to other people who also suffered miscarriages.
She added that she would always mourn those three lives, which she described as "shooting stars" and "breaths of smoke." However, she is grateful for her family.
Isaiah also made his mother feel better after she injured her face in November 2017.
BALANCING LIFE AND CAREER
Due to Underwood's busy schedule, she sometimes feels that she is not as present as she would like for her children. To avoid that, she brings her family along when she goes on tour.
Still, she wants Isaiah and Jacob to have a "normal" childhood, and she has accomplished it. The "American Idol" winner revealed Isaiah told her that her job was doing laundry, and she loved it.
Underwood explained she didn't want her kids to know that she was a famous singer. She didn't keep them in the dark, but knowing that Isaiah saw her doing "mom stuff" made her feel good.
It is not like Isaiah has not shown interest in her mom's real job. In 2019, Underwood uploaded a photo on Instagram of her eldest son on stage with a microphone in his hand, helping with soundcheck.
Apart from that, Underwood included Isaiah's voice in her 2020 Christmas Special "My Gift," so don't be surprised if he follows in his famous mother's footsteps.
In September 2021, the singer uploaded photos and videos of Isaiah's baseball debut. Underwood joked in the caption that Isaiah's game made her more nervous than Fisher's hockey games.
Jacob is still too young to tell if he will follow in his parent's footsteps, but his family adores him. Underwood admitted Isaiah called Jacob his baby and is a sweet big brother.
When Jacob turned two in January 2021, the singer posted a tribute to him and wrote in the caption that her family longed and prayed for him. After a long and challenging road, they could finally hold him. Underwood added:
"You are silly and strong. You love to play and sing and follow your big brother around. You are loved. You are cherished. You are an incredible blessing from God."
Isaiah also made his mother feel better after injuring her face in November 2017. One day, her makeup artist was about to put her makeup on, but Isaiah got upset.
When Underwood asked about the problem, the boy pointed out that he liked her with no makeup. She added she felt the prettiest when her children said something sweet about her. What a lovely family!
Please fill in your e-mail so we can share with you our top stories!