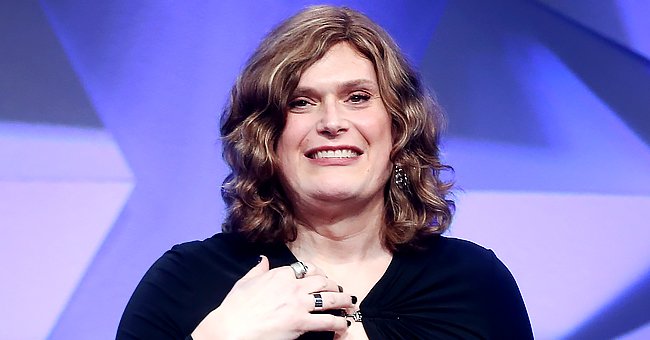 Getty Images
'Matrix's' Lilly Wachowski Who Once Thanked Her Wife for Supporting Her Transition Is Now Happily Dating a Trans Man
Although Lilly Wachowski's wife supported her transition, she is currently in a relationship with Mickey Ray Mahoney, a trans man who shares photos of their lives on social media.
A lot has changed in Larry and Andy Wachowski's lives since the "Matrix" trilogy hit theaters, including that they now identify as women. Larry is now Lana, and Andy goes by Lilly.
Lilly's wife, Alisa Blasingame, supported her when she came out and started transitioning. However, Lilly is currently dating fellow director Mickey Ray Mahoney.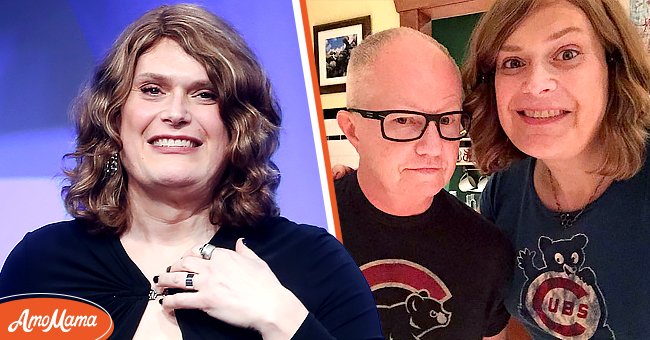 Lilly Wachowski on April 2, 2016 in Beverly Hills, California [left] Wachowsli and boyfriend Mickey Ray Mahoney | Photo: Getty Images - Facebook.com/ Mickey R Mahoney
COMING OUT AND TRANSITIONING
The Wachowski siblings grew up with their two sisters in Chicago and became passionate about films at a young age. The first one to have doubts about her gender was Lana.
When she was in third grade in a Catholic school, she wanted to join the girls's line, but her clothes didn't match. She kept walking to the boys' line but felt she didn't belong there, either.
Lana stopped between both lines while everybody – the nun included – was staring at her. The nun asked her to get in line, but she was stuck.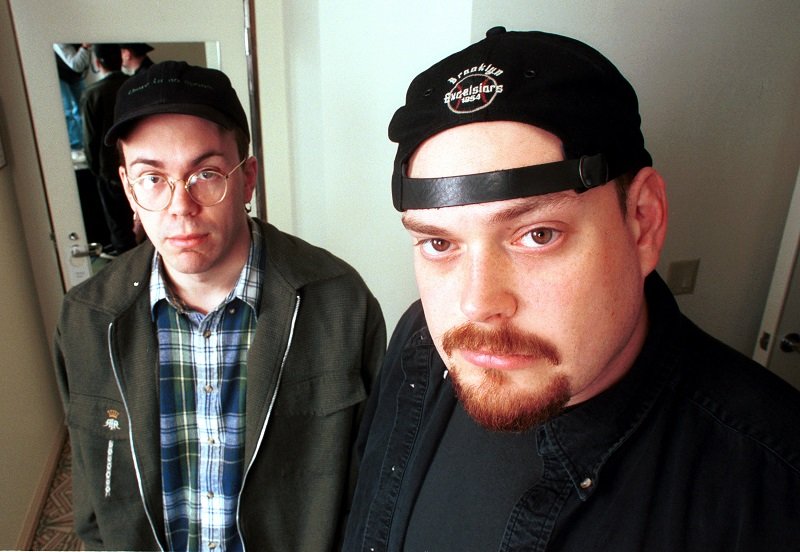 Lana and Lilly Wachowski before transition in 1999 in Los Angeles, California | Photo: Getty Images
She admitted that an unconscious part of her brain realized she was where she belonged: "betwixt." After graduating from college, Lana and Lilly launched a construction business but kept writing for film.
When their first two projects – "Assassins" and "Bound" – proved to be successful, they forgot about the construction business and focused on their filmmaking careers. Then, the "Matrix" film series skyrocketed the Wachowskis's reputation.
While working on the second and third parts of the "Matrix" trilogy in the early 2000s, Lana told her family she was transgender. She had just finished her relationship with her first wife, Thea Bloom.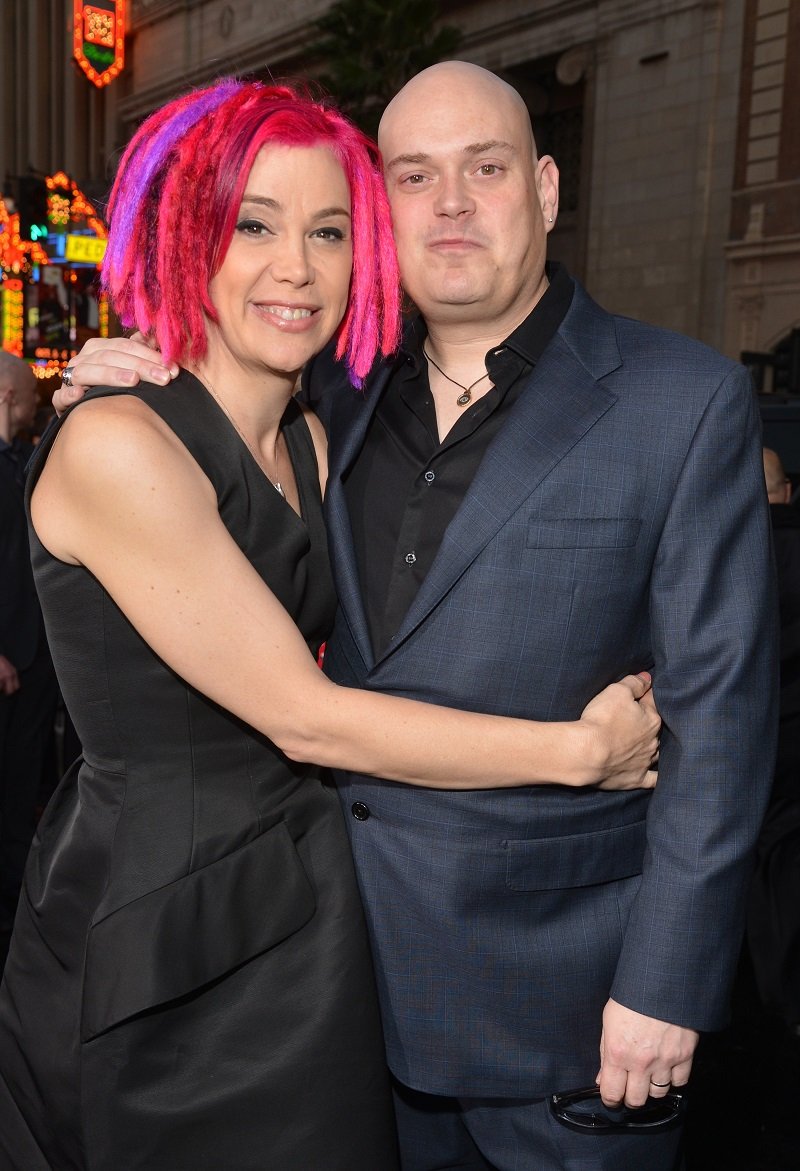 Lana Wachowski and Lilly Wachowski (before transition) on October 24, 2012 in Hollywood, California | Photo: Getty Images
Lana admitted she couldn't even say the words "transgender" or "transsexual" for years, but when she started admitting to herself how she felt about her gender, she realized her loved ones would need to learn about it, too.
However, Lana was so afraid to come out that she had trouble sleeping. She developed a plan with her therapist to do it in three to five years, but her mother called a few weeks into her program, and Lana came out to her.
Lilly described Mahoney as her "partner" because he had just moved in with her.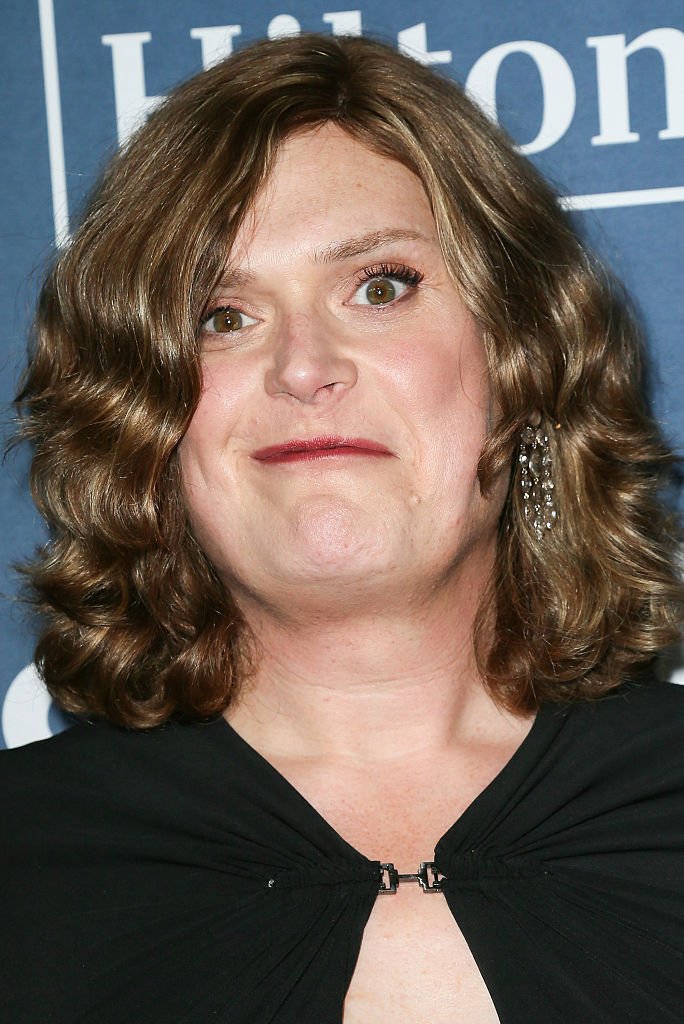 Lilly Wachowski on April 2, 2016 in Beverly Hills, California | Photo: Getty Images
Luckily, Lana's mom and the rest of her family supported her decision. She was afraid to lose them if they learned about her sexuality, but everything else became more manageable when they accepted her.
In Lilly's case, she came out as a transgender person in March 2016 after a Daily Mail reporter confronted her at her home. Apart from saying that she felt lucky for having her family's support, Lilly confessed:
"My reality is that I've been transitioning and will continue to transition all of my life, through the infinite that exists between male and female."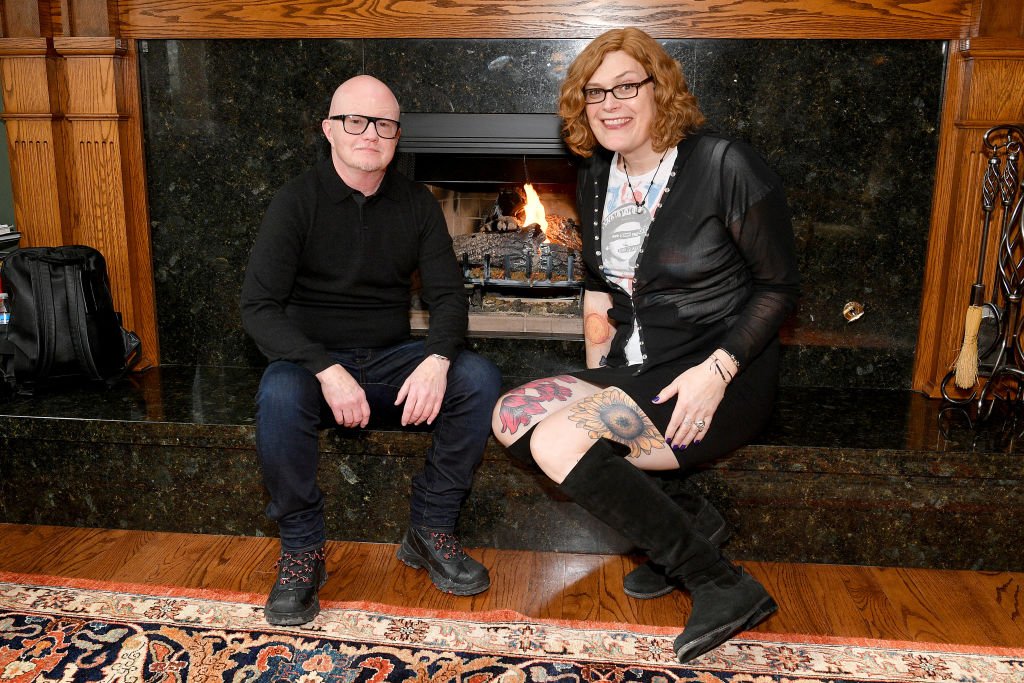 Mickey Mahoney and Lilly Wachowski on January 27, 2020 in Park City, Utah | Photo: Getty Images
Lilly added that she didn't come out earlier because she needed time to feel comfortable. However, the reporter who supposedly coerced her into revealing her gender transition took that away from her.
Alisa Blasingame, Lilly's wife since 1991, also showed love and support during her transition. However, it is unclear if Lilly and Blasingame are still together.
LILLY'S CURRENT PARTNER
The main reason why Lilly's fans believe she and Blasingame are no longer together is that the filmmaker herself confirmed her relationship with director Mickey Ray Mahoney.
According to Mahoney's website, he is a "media maker, educator, and performer" living in Chicago. Through his art, he mainly explores gender transgression and gender as an "inexplicable, varied, profound, and intricate" experience.
Apart from his film career, he is also an Adjunct Professor in the Department of Film, Video, New Media, and Animation at the School of the Art Institute of Chicago. He serves as an Adjunct Faculty in the TV Department at Columbia College, Chicago.
Since the Wachowski siblings prefer to keep the details of their private lives away from the spotlight, nothing much is known about Lilly and Mahoney's relationship.
However, Lilly admitted she had a boyfriend for the first time in June 2016 when she joined Mahoney in Chicago to push for equal access to bathrooms and locker rooms.
People speculated that the film was a trans allegory for years, and Lilly confirmed it.
In 2019, Lilly became a writer and producer for Showtime's "Work in Progress." While doing press, she described Mahoney as her "partner" because he had just moved in with her.
That December, she tweeted that Mahoney would appear on the show's fourth episode. On Facebook, Mahoney explained he would portray a Metra Security Officer in charge of public bathrooms.
The role was "meaningful" to Mahoney in different ways, primarily because he had dealt with that type of misgendering and confrontation in real life. In May 2021, Lilly confirmed she and Mahoney were still together by referring to her "partner" on Twitter.
TRANS ALLEGORY IN "MATRIX"
While Lana and Lilly came out as transgender people in 2010 and 2016, they included trans references in their most famous project, the "Matrix." People speculated that the film was a trans allegory for years, and Lilly confirmed it.
The director admitted she was glad that people noticed the implicit trans narrative in the films because that was the original intention. When the first installment of "Matrix" hit theaters in 1999, the "corporate world wasn't ready" for it.
Lilly added that the film tells the story of Keanu Reeves's Neo, a hacker trapped inside a simulated version of reality called the Matrix. However, the film's inner plot was the desire for transformation from a closeted point of view.
The character portrayed by Belinda McClory, Switch, was supposed to be presented as a male in the real world and as a woman in the Matrix.
Lilly confessed that she didn't know how present her "transness" was when she and her sister wrote the movie, but it all came from the same "fire." Nowadays, Lilly spends plenty of time painting and producing "Work in Progress." Way to go!
Please fill in your e-mail so we can share with you our top stories!