Lilly and Lana Wachowski's Personal Lives Including Their Coming-Out and Fears about Losing Family
Lilly and Lana Wachowski, filmmakers best known for writing and directing "The Matrix" trilogy, came out as transgender in the 2010s. Lana admitted her biggest fear was losing her family.  
While both sisters already transitioned from male to female, Lana Wachowski, formerly known as Larry Wachowski, was the first to do it.
After years of speculation and rumors about a possible transition, Lana made her first public appearance as a transgender woman in July 2012.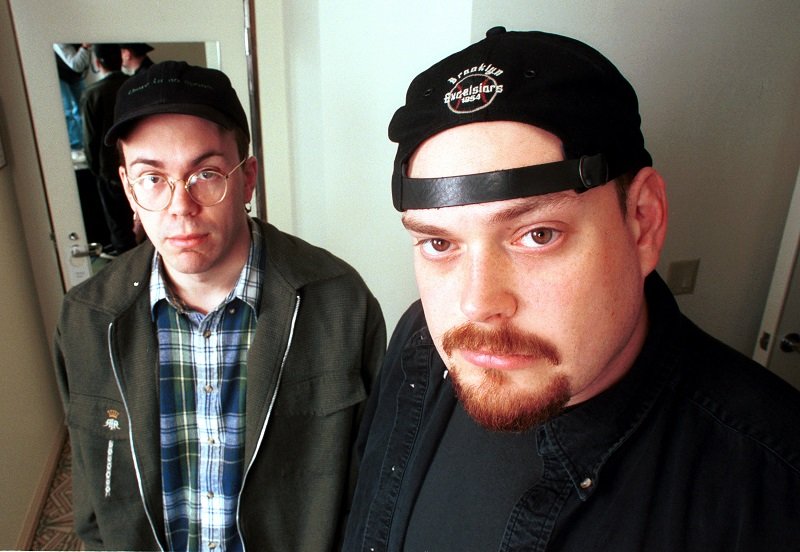 LANA WACHOWSKI'S COMING-OUT STORY
That October, Lana, who became the first major Hollywood director to come out as transgender, received the Visibility Award at the Human Rights Campaign's gala dinner and delivered an empowering speech about growing up transgender. 
One of the things Lana said was that a nun at her Catholic school hit her after she didn't join a line of boys – she just stood between the boys and the girls as some "unconscious part" of her considered that's where she belonged. 
Years went by, and Lana and Lilly Wachowski started a construction business but never stopped writing films. After a while, Lana began feeling less like Larry.
However, the idea of coming out to her family terrified her, so, with her therapist, she developed a plan where it would take between three and five years to do it.
A few weeks into the plan, though, her mom called. Lana confessed her biggest fear was losing her family, so when they all accepted her, the rest was "a piece of cake."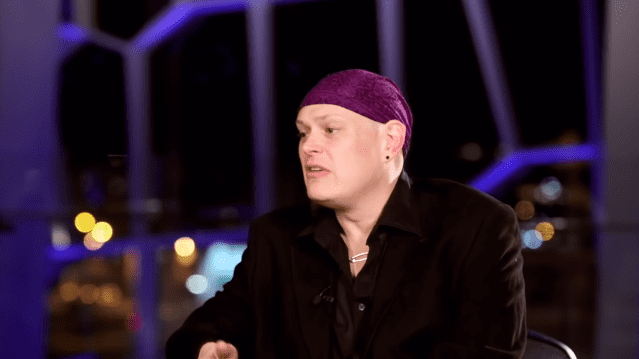 LILLY WACHOWSKI'S COMING-OUT STORY
In March 2016, Lilly, formerly known as Andy Wachowski, came out as a transgender woman. In a statement, Lilly admitted she and her sister had been avoiding the press but knew she would have to come out in public eventually. 
Lilly added she had been waiting for the headline, "Wachowski Brothers Now Sisters," with "dread and/or eye-rolling exasperation," especially because the news almost came out a few times in the past.
The director's agent received emails from reporters asking for statements regarding the "Andy Wachowski transition" piece they were about to post, but nobody ever fulfilled those threats of outing her.
Lilly Wachowski's wife, Alisa Blasingame, apparently accepted her partner's transition.
❤️❤️❤️ pic.twitter.com/yZ9JbZbgRs

— Lilly Wachowski (@lilly_wachowski) January 24, 2019
One day before Lilly came out, a journalist from an English news service confronted her at her own home. He told her she needed to talk to him about her "inspirational" story.
Lilly said that hiding was difficult as an out transgender person, and she had not come out before because she needed time to get her "head right." She added:
"But apparently, I don't get to decide this […] So yeah, I'm transgender. And yeah, I've transitioned."
@ContraPoints just enjoying this licorice in my Mouthfeel Cafe merch! 👏👏👏 on the the latest opus! pic.twitter.com/VFtYUTu5DV

— Lilly Wachowski (@lilly_wachowski) January 17, 2019
THEIR ROMANTIC RELATIONSHIPS
Lilly Wachowski's wife, Alisa Blasingame, apparently accepted her partner's transition. The filmmaker said everyone was "cool" with her coming out and that she would not be "where I am today" without the love and support of her wife, friends, and family. 
It is unclear if Lilly and Blasingame are still together, especially because Lilly revealed in 2019 that she was in a relationship with a transgender man and professor at the School of the Art Institute of Chicago named Mickey Ray Mahoney. 
Lana Wachowski's wife is Karin Winslow. Since the Wachowskis like to keep most details of their personal lives away from the spotlight, nothing much is known about their current partners.
What is clear, though, is that Karin is not Lana's first wife. She married Thea Bloom in October 1993, but Bloom filed for divorce in December 2002.
#transpower #hormoneversary #turkeysdone day 1 vs. 4 years later. also new shirt! pic.twitter.com/i5uT7MsRIf

— Lilly Wachowski (@lilly_wachowski) May 19, 2018
At the time, Bloom admitted their separation was based on "very intimate circumstances" she didn't want to explain as she tried to respect Lana's privacy.
Knowing all the context, it is possible that Lana Wachowski's sexuality played a part in Bloom's decision. Nowadays, Lana is working on "The Matrix 4," while Lilly is showrunner and writer of "Work in Progress." What a talented and brave family!