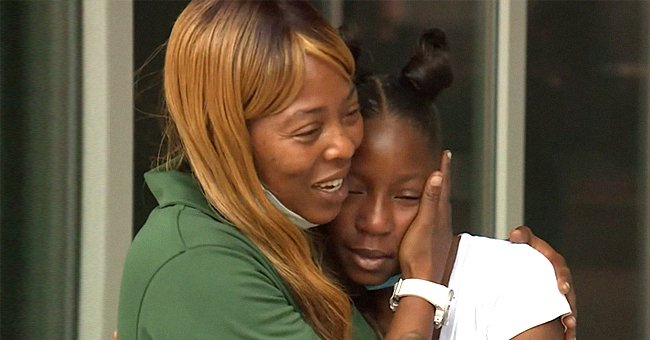 youtube.com/WJHL
Struggling Mom Who Only Had $7 Wins Lottery and Donates Prize to Wounded Police Officer
A mother and her daughter who had less than $10 to their name did something commendable last year. When they won $100, they decided to do something unexpected—they donated it to a police officer in need.
In Kansas City, an unemployed woman did something selfless. Instead of keeping every penny of her lottery winnings to herself, she decided to be charitable. Shetara Sims revealed that her 12-year-old daughter gave her the idea.
Last year, when Rakiya Edmundson found out her mom had won some money, she urged her to do good with it. While they were also in desperate need, they had heard about someone else who required assistance.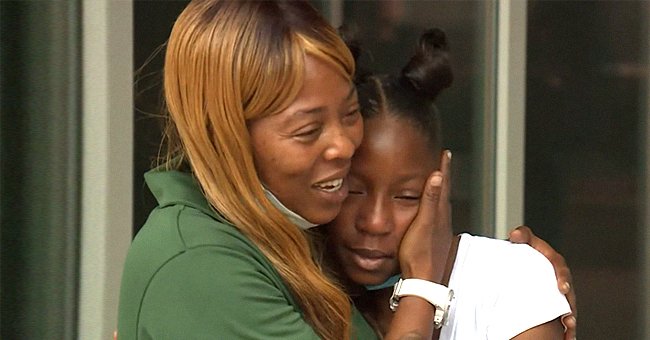 A mother and her daughter who donated money to help a police officer | Photo: youtube.com/WJHL
PROUD OF HER SELFLESS DAUGHTER
They wanted to help the family of a police officer who was shot while on the job. Edmundson said: "My mom told me to care about strangers, and then I thought about his family and how they might need to buy food and go and see him."
Sims was proud of her daughter and acted on her suggestions because she never wanted her little girl to lose her kindness. The mother then contacted the police department anonymously and expressed her desire to make a donation.
IT KEEPS THE OFFICERS GOING
The special gesture moved members of the force at the Kansas City, Missouri Police Department. Police Sgt. Jake Becchin stated: "It gives us the energy to keep showing up every day."
While the officers vowed to serve the public without conditions, Becchin said certain actions make their day. He added: "When someone calls us like this and shows us this kind of support, that really gives us the energy we need."
HELPED THE MOM AND DAUGHTER
The officers wanted to reach out to the anonymous caller, so they tracked her down and made contact. They immediately felt urged to pay back the generosity when they realized Sims wanted to help the officer despite her financial struggles.
They set up a GoFundMe page for the family and raised thousands of dollars. The mother was overwhelmed by the influx of help from strangers and all of the good wishes that came her way. She said the verbal support meant more than money.
OFFICERS WERE THERE FOR THEM
In 2012 Sims lost her eldest child and shared that the police officers working the case showed her immense support. She explained: "They came to see my kids. They did a lot. They were fathers, therapists. They were everything."
The mother never forgot the kindness shown to her family. By helping the wounded officer, she was paying it forward. Sims and her daughter met with the injured officer, who was thankful for the assistance. Their story undoubtedly gave many people hope in the police and the public.
Please fill in your e-mail so we can share with you our top stories!