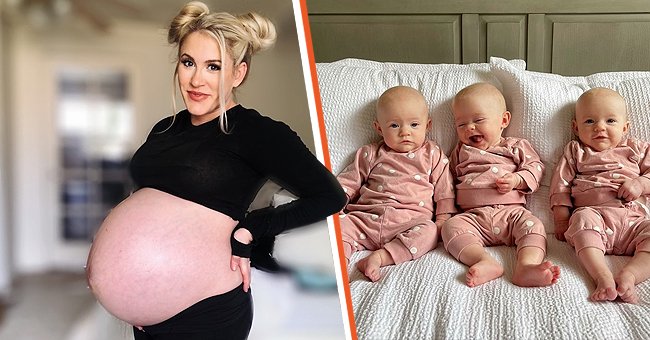 instagram.com/tamingtriplets
Mom Expecting Twins Finds Out She Is Also Pregnant with a Baby Conceived 10 Days Later
A mom went viral on TikTok when she showed off when she and her partner found out they were having three babies and not two as they earlier thought.
A TikTok mom had quite a stunning moment amid her second pregnancy. The mom shared the miraculous story on her page, and the clip has since gone viral.
The video showed the woman and her partner as she went through a pregnancy scan. The camera was focused on the scan result while the mom lay on the bed.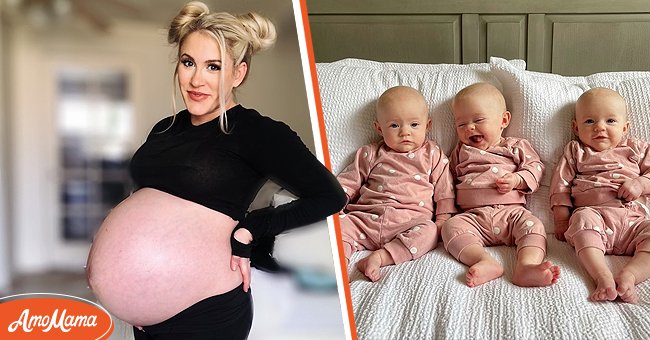 Mom who was expecting two kids then found out she had a third. | Photo: Instagram/TamingTriplets
At one point, the doctor in charge calmly informed the couple that they were expecting three babies instead of twins, as they earlier found out. This completely threw them off, as they weren't expecting to hear such news.
The doctor further explained that the third baby was conceived ten days after the woman became pregnant with her twins. The pair's reaction to their unborn babies was priceless as they marveled over how unexpected it was.
The mom noted on her TikTok page that the doctor did not prepare her and her spouse for what was coming. Her fiancé was also in shock as he exclaimed that it could be a possible "April's Fool joke."
TikTok users in the comment section could not hide their surprise either. One person wrote of the shock and disbelief while adding dollar signs for context.
Another follower, a multiple birth mom, commended the TikTok woman and her partner for handling it well. She recalled how shocked she was when she found out she had twins.
More followers shared their experiences as many others congratulated the mom and her partner. Some TikTok users found the clip heartwarming, as they penned well-wishes for the parents.
The TikTok mom has since given birth to her children, making her a mom of four girls. The multiple birth mom who works as a marketer shared that her daughters were born earlier than she planned. She shared:
"My belly got super big and then the babies decided to come out three months early.The next 65 days were extremely hard while they were in the incubator."
The happy mom shared that after her babies were discharged, taking them home was the best day of her life. She added that it felt good to share her story with other TikTok followers.
Netizens who followed the story from day one felt it was a good time for the mom to share a recap of her story. Someone who could not get over the doctor's tone shared that it was nonchalant of him. Other users had a field day sharing their own motherhood experiences.
Please fill in your e-mail so we can share with you our top stories!