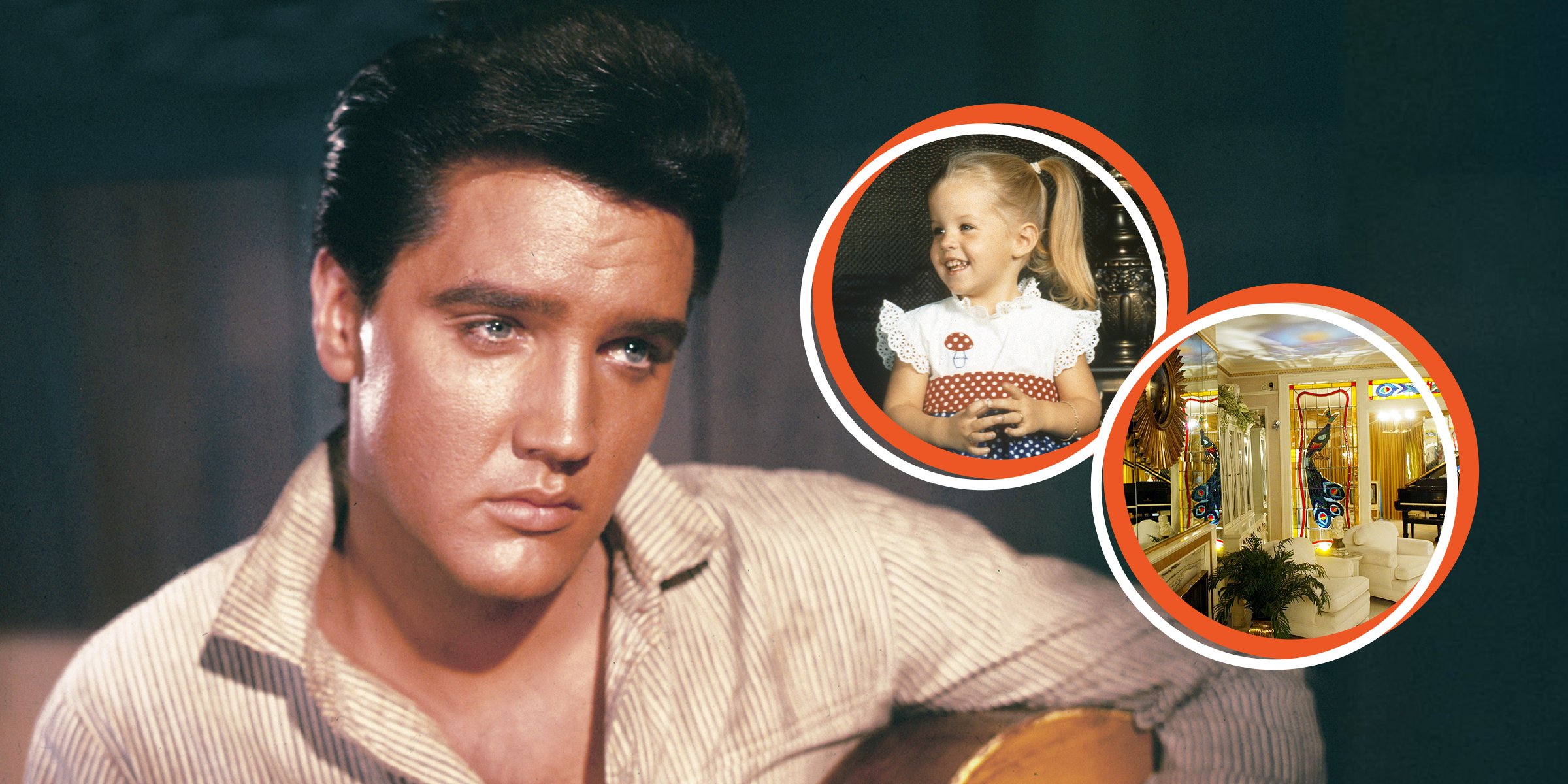 Elvis Presley | Lisa Marie Presley | Elvis Presley's home | Source: Getty Images
Elvis Presley Loved His Daughter & Left Her His Fortune - By 2015 Only $14,000 Cash Was Left
"King of Rock and Roll" Elvis Presley had just one child he cherished so much that he left her all his fortune. However, by 2015, $14 000 was all that remained.
Having sold over 500 million records in his lifetime, Elvis Presley became one of the best-selling solo music artists of all time. However, despite his success, one thing the music legend adored the most was his daughter, Lisa Marie Presley.
He made history as one of the most beloved rock 'n roll stars and continues to touch people's hearts with his music years after his death. His legacy lives on through his family and the albums that people still play.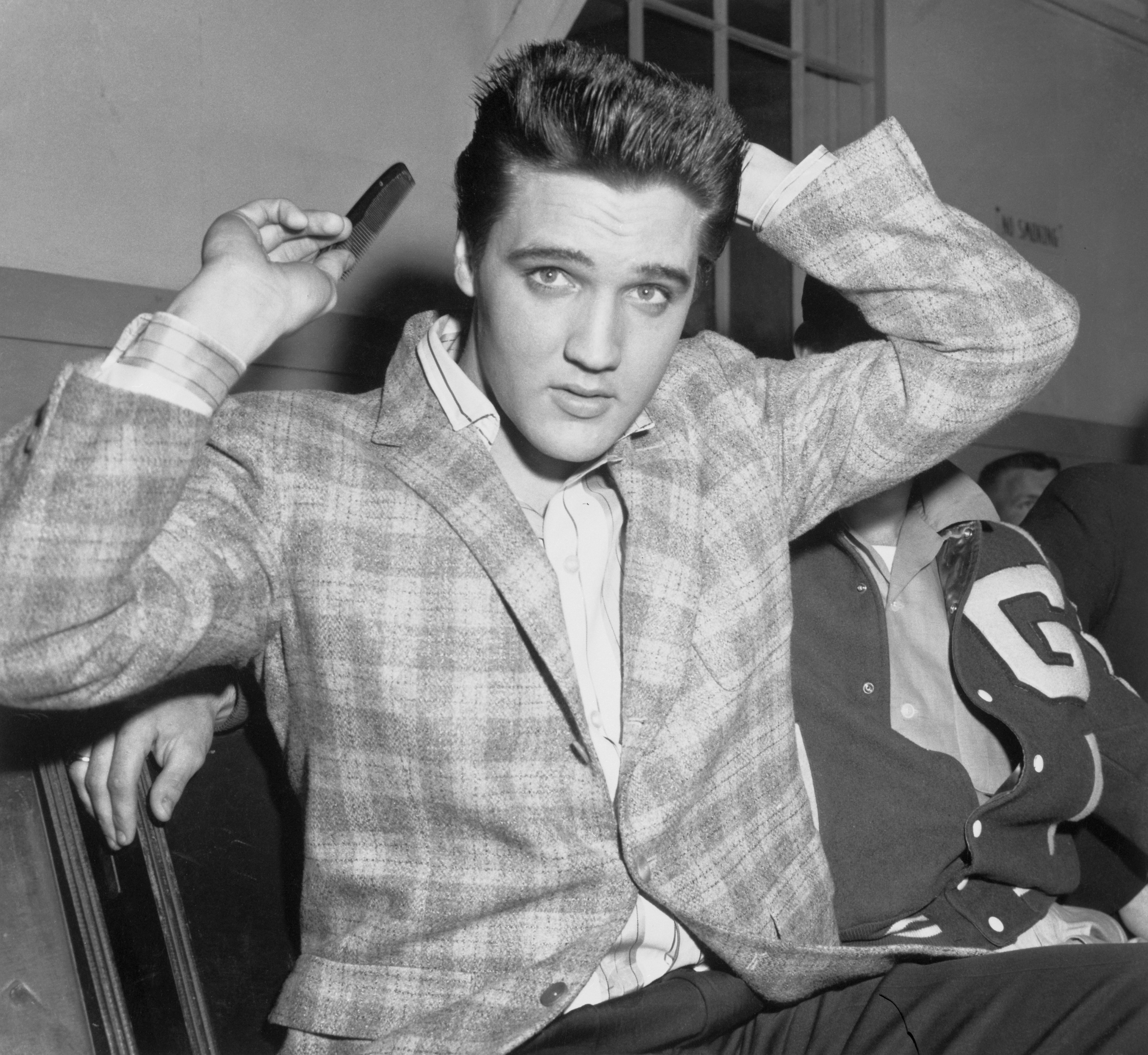 Elvis Presley runs a comb through his famous tresses at the Draftee Receiving Depot here on March 24th | Source: Getty Images
This year, the King of Rock 'n Roll would have been 88 years old. He sold over 500 million copies during his lifetime, and he was one of the best-selling solo music artists ever. He is fondly remembered.
Happy-Sad Moment After Lisa's Birth
It is no secret Lisa's birth brought incredible joy to Elvis's life, and he showered her with all the love and wealth there is. But despite his happiness, the rock 'n' roll legend was reportedly filled with anguish after her birth.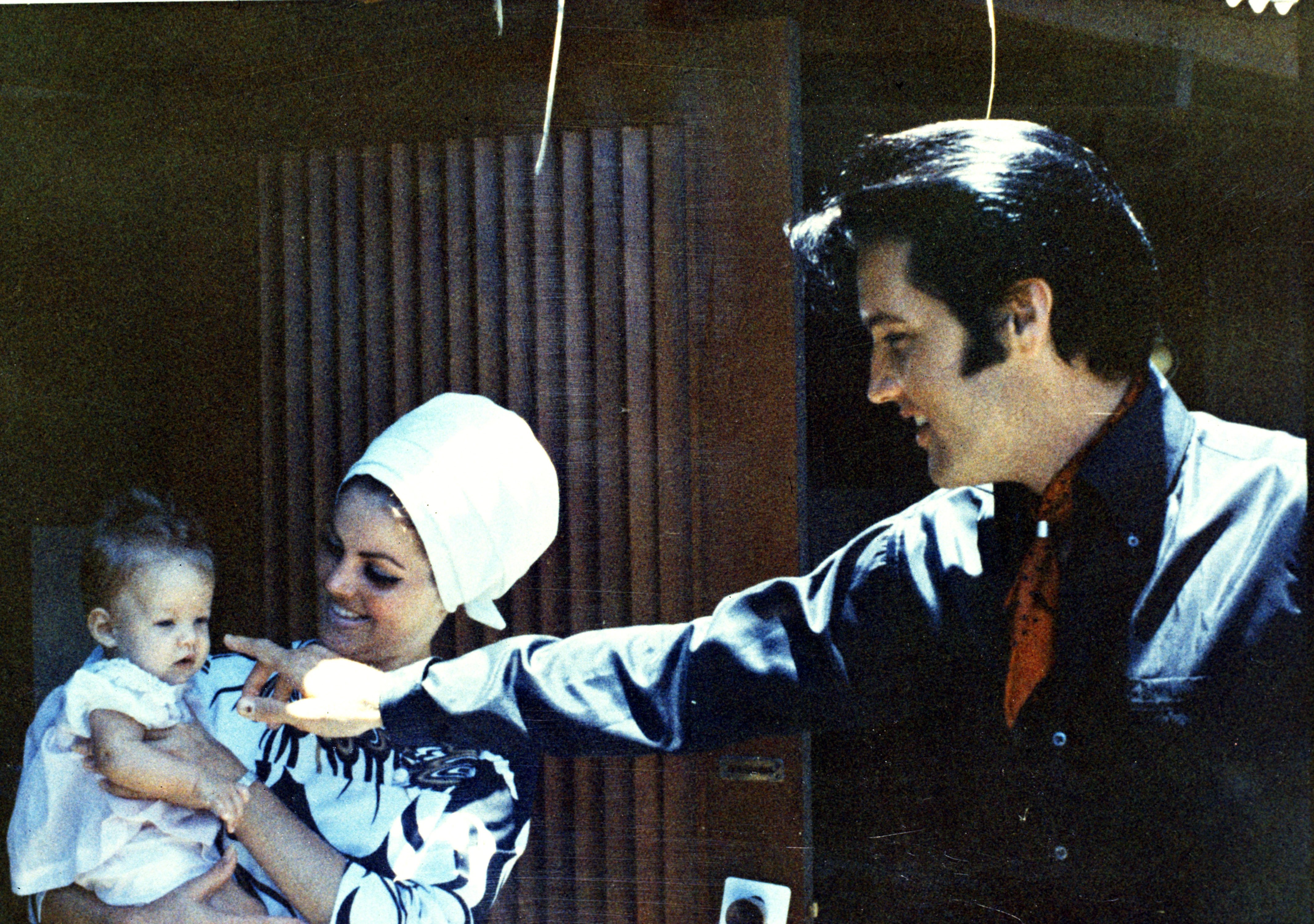 Lisa Marie Presley, Priscilla Presley & Elvis Presley at home circa 1968 | Source: Getty Images
Elvis welcomed his only child with his then-wife, Priscilla Presley, on February 1, 1968, in Memphis, Tennessee. However, years after his death, his friend, Nancy Sinatra, shared a blog post on her website, reflecting on Elvis's heartbreaking words about becoming a father.
According to Sinatra's update, the pop star was infused with happiness at the thought of being a dad and sadness concerning the division of privilege in the world. The singer and actress wrote of her "Speedway" castmate:
"When Lisa Marie was born, E.P. phoned me to say how he was so moved by the experience."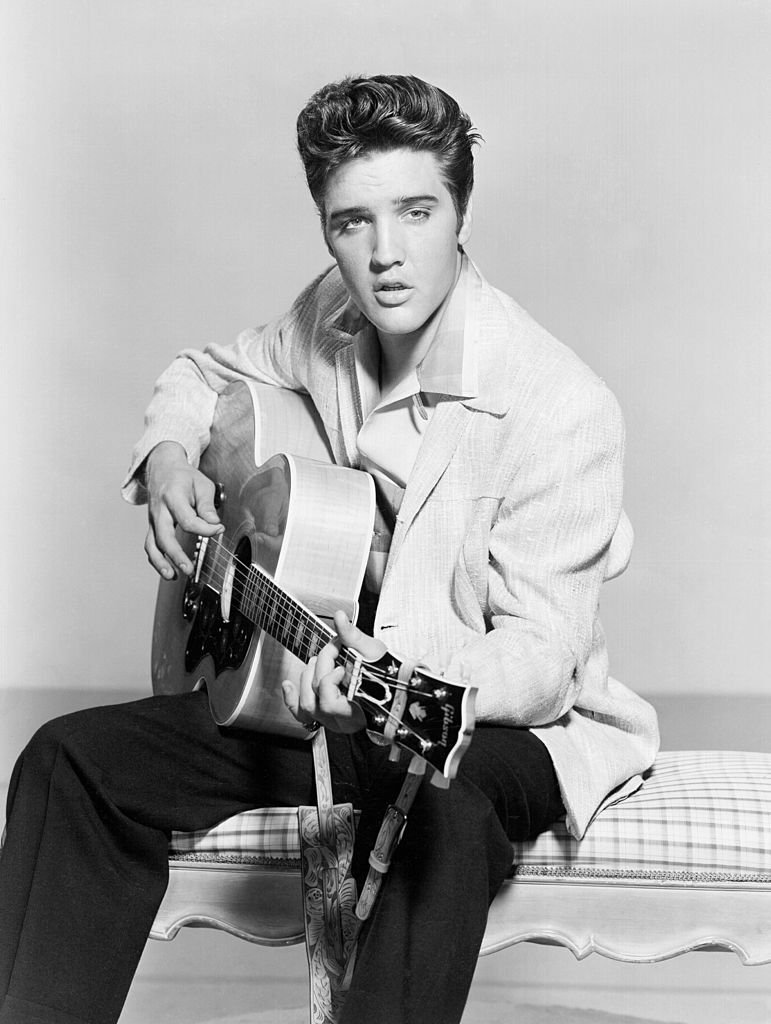 Elvis Presley strums his acoustic guitar in a portrait in 1956 | Photo: Getty Images
However, she added that he didn't find it fair that his daughter would have "such great blessings" while another child born the same night would presumably suffer poverty.
Sinatra revealed Elvis was filled with so much emotion that night, and she noted she would always remember that moment as long as she lived.
Lisa Got All The Care
As stated in "Elvis: My Dad," Lisa arrived when her parents were filled with so much tension because they didn't plan to have a baby so early in their marriage. Elvis also faced many controversies and problems that threatened to wreck his career at the time.
Thankfully, Elvis got his career back on track four years later, at the same time his marriage to Priscilla went down the drain. The couple divorced while Lisa was only four, and she was torn between living with her mother in a Los Angeles apartment and spending time with her father at Graceland.
Despite the situation being a confusing experience for a child, like she once said, Lisa enjoyed all the privileges that came with being the daughter of a superstar.
According to Lisa's biographers, David Adler and Ernest Andrews, while at Graceland, Elvis's little girl was given the liberty to do whatever she desired.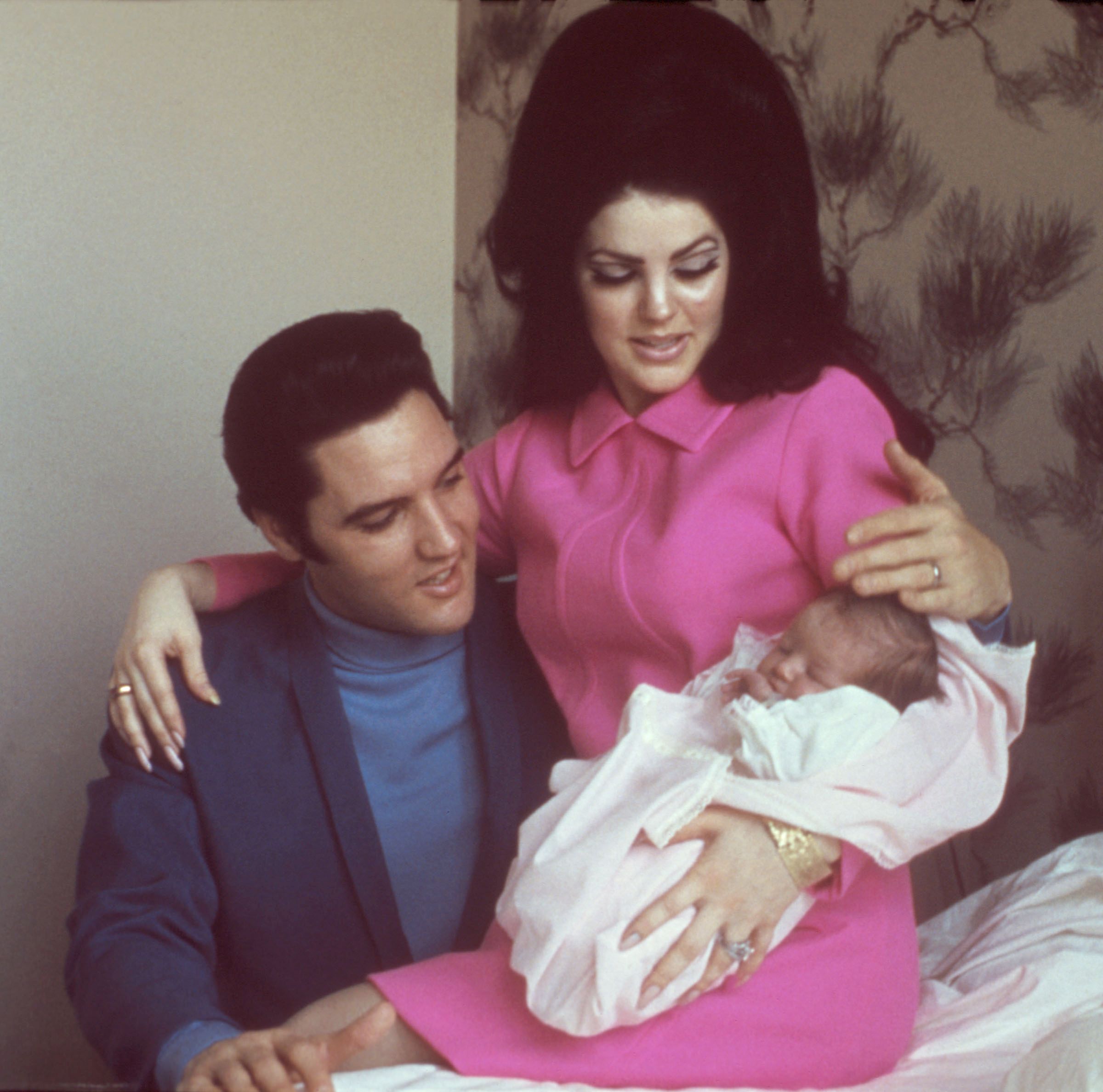 Elvis Presley, Priscilla and Lisa Marie in 1968 | Photo: Getty Images
Stories came out of how Lisa would race around the mansion, causing chaos with her childish act, and Elvis found it difficult to scold her.
Little Lisa soon discovered her power over her dad and started using it to get her way. However, while many may have viewed Lisa as a spoiled child, she shared in an interview with Stina Dabrowski:
"[...]I looked at it as my father loved me and didn't get to spend a lot of time with me. And when he did, he wanted to go out of his way to do whatever I needed to do to make me seemingly happy."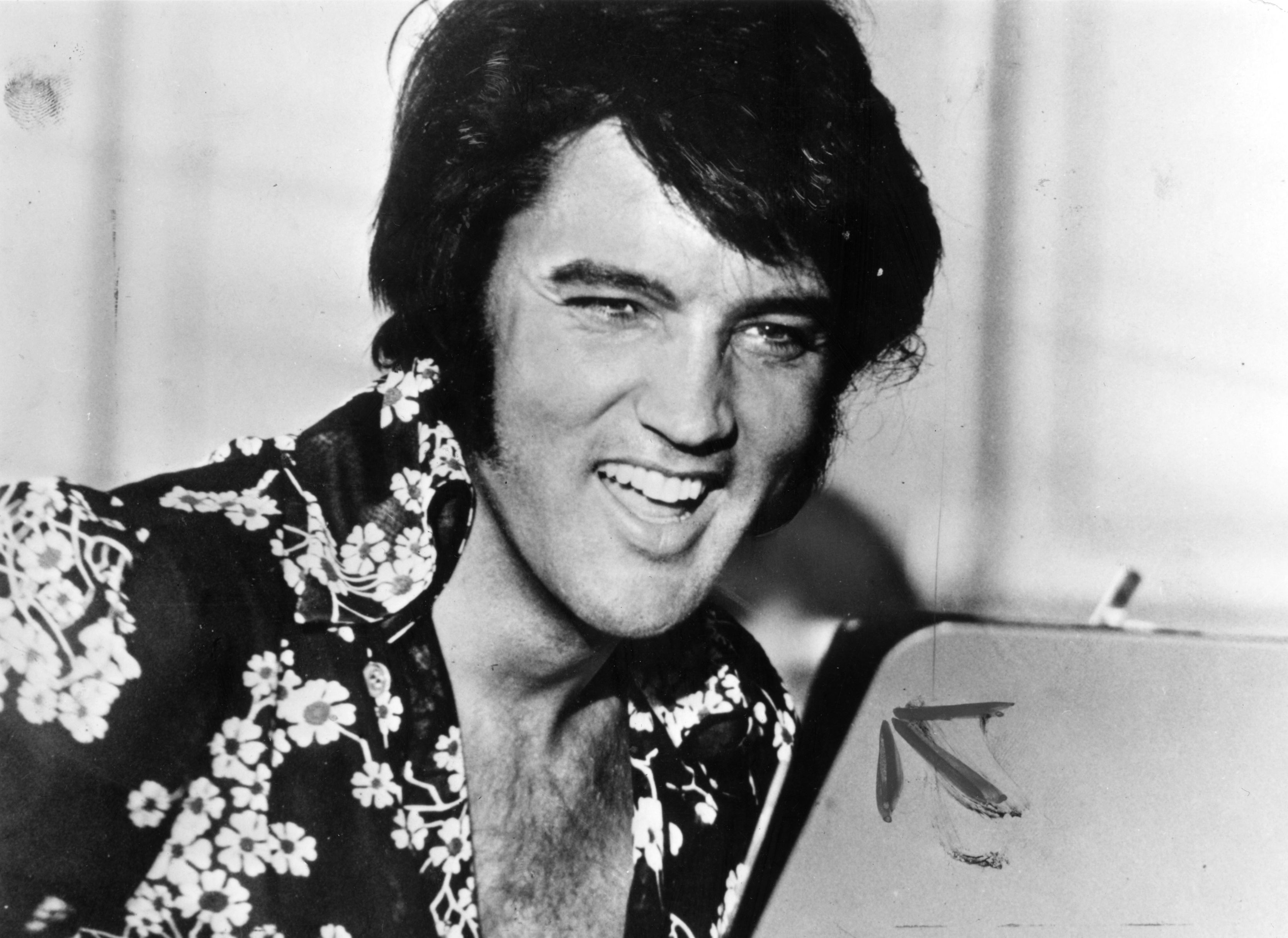 Elvis Presley laughing circa 1975 | Photo: Getty Images
Lisa's childhood friend, Danny Smith, Billy Smith's son, once shared how the pop star's daughter "loved to have her way" and got it a lot of times. However, he didn't fail to
mention
that it wasn't Lisa but all of them who wanted their ways all the time.
Smith also noted that Lisa was bossy most of the time, but he says he couldn't imagine her being another way as she was Elvis's daughter. Lisa herself attested to being a "terror" in a 2013 interview.
Lisa enjoyed an allured childhood, from owning ponies to having private access to an amusement park. There is no doubt Lisa knew she could have all she wanted but one thing the pop star's daughter didn't know was that her beautiful life would soon take a sad turn.
Elvis' Death
Elvis' home was left in total disarray when he passed away on August 16, 1977. Lisa was only nine at the time. However, as expected, the king of rock 'n' roll left Lisa his fortune, which her mother managed until she came of age.
Reports revealed that Priscilla acted as the primary management of the Elvis Presley Estate, and with the help of financial professionals, she created Elvis Presley Enterprises (EPE). EPE was formed to manage all Elvis's image rights and wealth properly.
Priscilla and other co-executors turned Graceland into a tourist center, and by 1993, they reportedly grew the estate's value to an estimated $100 million. However, that was the same year Lisa turned 25 and became eligible for her father's fortune.
Instead of receiving the Elvis Presley fortune, Lisa created her living trust in 1993. She appointed a new body to act as trustees over her inheritance through the new trust. However, in the years that followed, things stopped working as planned.
Between 2005 and 2015, almost all the money was gone, and Lisa found herself in deep debt. In 2018, Lisa sued business manager Barry Siegel who she appointed as a co-trustee, to manage the trust assets primarily.
In the legal document, she accused Siegel of lying about the trust's real financial condition instead of distributing the Trust principal to her for excessive spending.
By the time Siegel was deposed, Lisa was left with only $14,000 and hundreds of thousands of dollars in unpaid taxes and other debt. However, she still saw Graceland as home because It is where she grew up.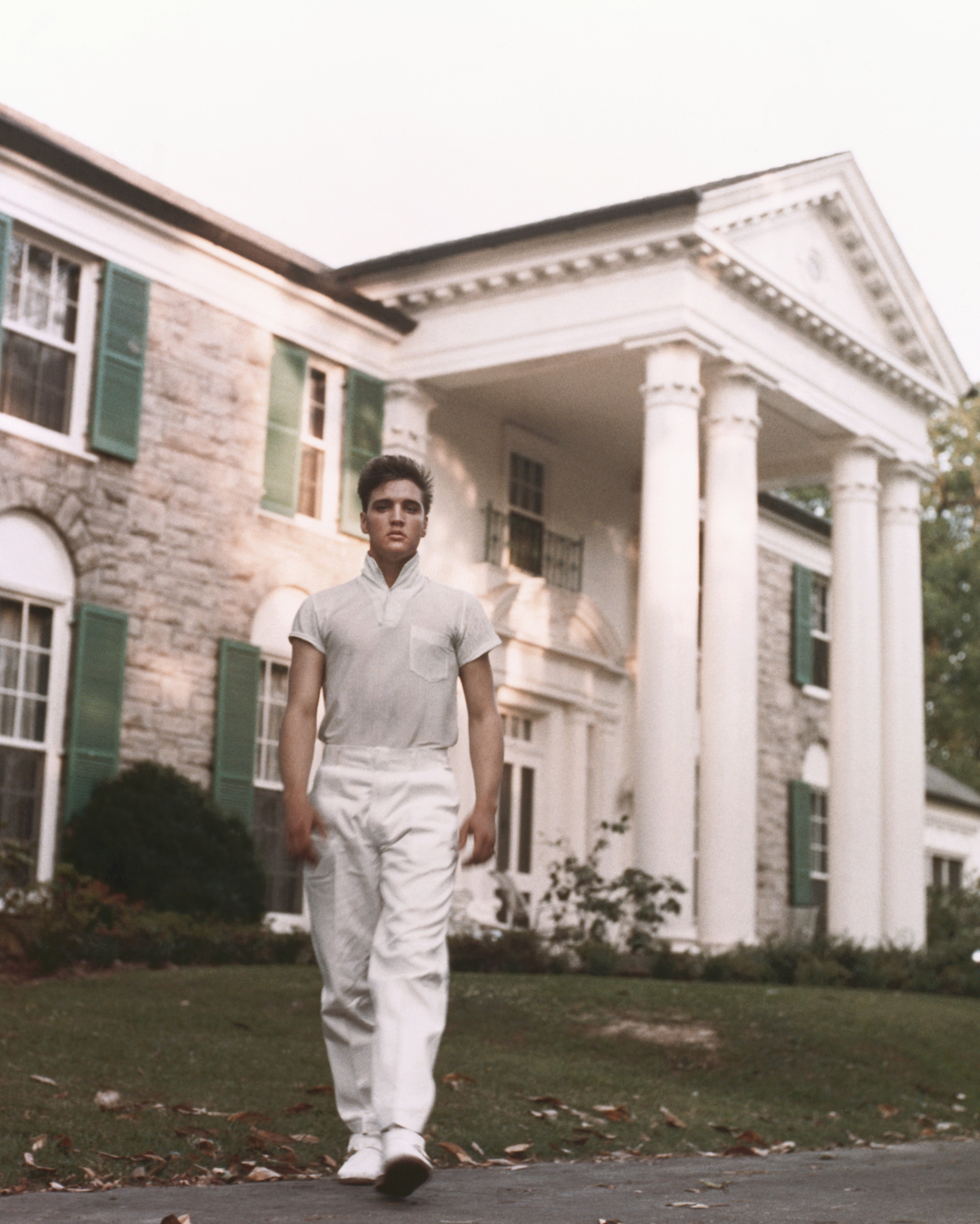 Rock and roll singer Elvis Presley strolls the grounds of his Graceland estate in circa 1957 | Source: Getty Images
She was told that Graceland was voted the most iconic American attraction and had a sweet reaction to hearing that her childhood home had become something that the whole nation could enjoy. She said:
"Wow. That's really incredible. I'm very humbled and flattered to hear that."
Lisa said that whenever she visited Graceland, she and some other family members would eat dinner there. She explained that it became quite quiet at night and the family was able to enjoy a meal there together.
Being the daughter of the late King of Rock 'n Roll, she acknowledged that she was unable to get a lot of privacy and cherished it when she was able to spend time alone at Graceland. She also mentioned that she would never sell Graceland, despite rumors about her doing so.
Lisa in Recent Years
Several years have passed since Elvis's devastating death, and his little girl has grown into a fine young lady and even a mother. But sadly, motherhood didn't turn out to be an all-sweet experience for the late singer's daughter.
Lisa has had her fair share of losses, be it financially or losing someone dear. Her son, Benjamin Keough, the brother of actor Riley Keough, died by suicide. Following his death, Lisa later opened up about her grief and coping with her son's death at 27.
The National Suicide Prevention Lifeline is 1-800-273-8255. Other international suicide helplines can be found at befrienders.org.
Please fill in your e-mail so we can share with you our top stories!