Getty Images
George Strait Celebrates 50-Year Marriage With His 'First' Love & Even Stopped His Show to Sing a Song for Her
Legendary country singer George Strait had known his wife, Norma, all his life before asking her out on a date. This led to a beautiful marriage that has lasted decades—a glimpse into his life and career.
George Strait and his wife, Norma, have navigated and endured the tricky borders of marriage to create a beautiful family for themselves. Strait has also managed to build for himself one of the biggest musical careers ever.
The couple, who have built an example of what a solid marriage in Hollywood should look like, almost missed out on their decade-long relationship when they lost contact after their first date.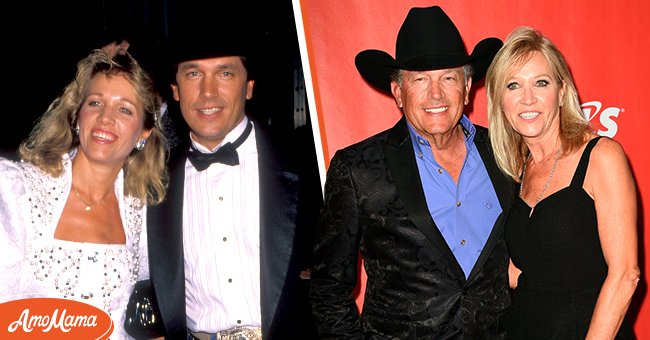 George Strait and Norma Strait during 25th Annual Academy of Country Music Awards at Pantages Theater in Hollywood, California [left]. George Strait and his beloved wife, Norma Strait at an event [right]. | Photo: Getty Images
George Strait and Norma both grew up in Pearsall, Texas, Frio Country, southwest of San Antonio. They attended high school together, and Strait, who had never really thought anything about Norma, suddenly decided to ask her out on a date.
After their date, the lovebirds lost contact for a long time until the day Strait realized he was missing out on someone who should be his better half. He and Norma reconnected and started dating again. According to Strait, Norma was the first girl he ever loved.
He said: "We knew each other forever, growing up in a small town. I never really even thought anything about her, but then I asked her out, and we went on a date. We didn't see each other for a long time after that. Then one day, I thought, 'I'm missing the boat here,' and we started dating again."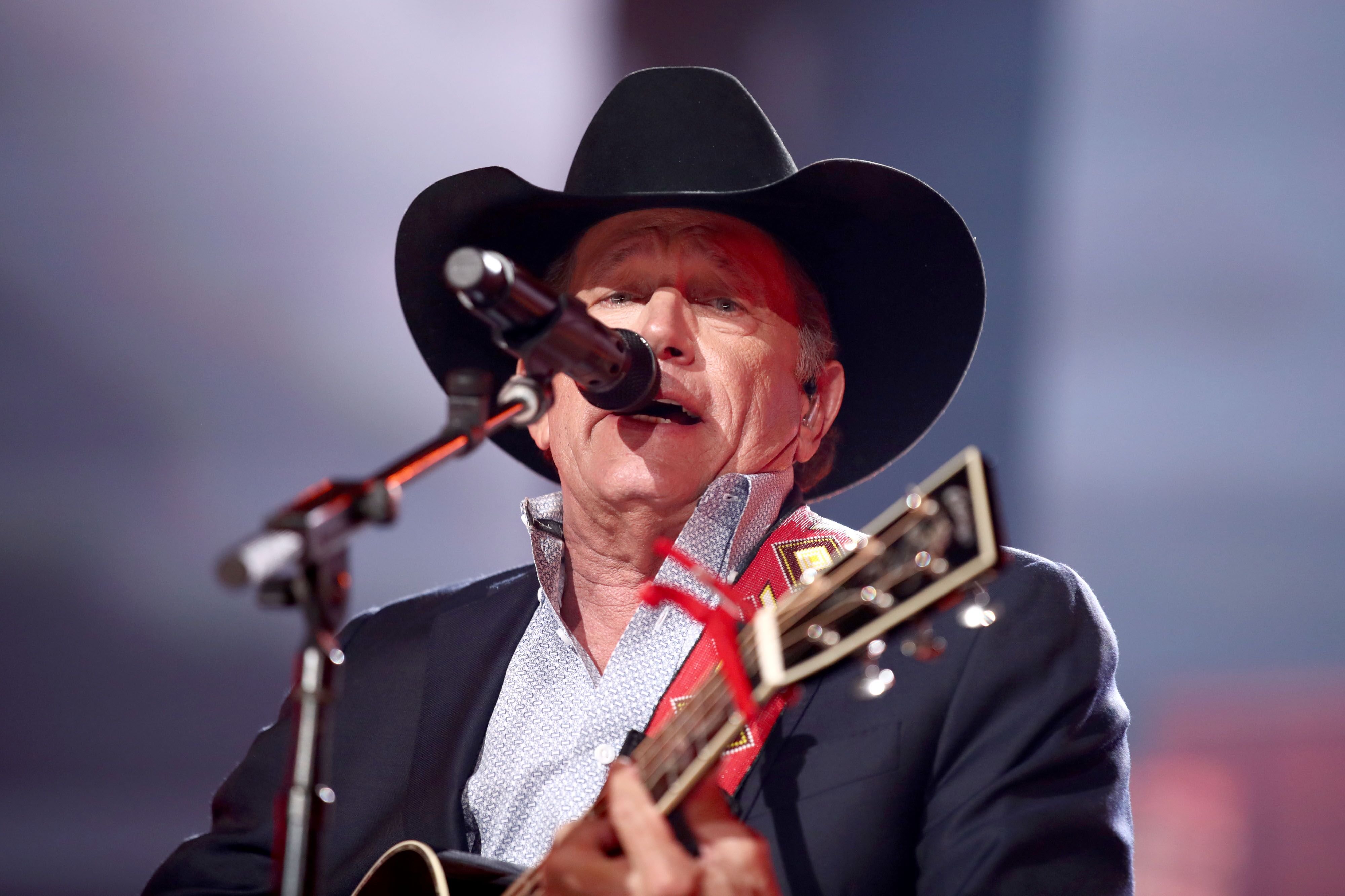 George Strait performs onstage during the 54th Academy Of Country Music Awards. | Photo: Getty Images
On December 4, 1971, the lovebirds were so eager to start their life together that Strait and Norma eloped to Mexico when the former was just 19 years old. They got married a few weeks later and had a formal wedding ceremony in a church in Pearsall, Texas.
Shortly after his marriage to Norma, George Strait enlisted in the U.S. Army. He served at Schofield Barracks in Hawaii, with Norma joining him.
While stationed in Hawaii, Strait started performing with a country music band called "Rambling Country," sponsored by the Army. In 1981 Strait released his first single, "Unwound."
George Strait and his wife, Norma pictured at the 130th Running of the Kentucky Derby, 2004. | Photo: Getty Images
The legendary Texas singer earned his first number one hit song in 1982 with "Fool Hearted Memory" from 1982's "Strait from the Heart" album. This was followed by other top-charting songs like "You Look So Good in Love," "Right or Wrong," "A Fire I Can't Put Out," and "Let's Fall to Pieces Together."
This period was the beginning of a successful music career for Strait, who scored more than 50 number 1 songs and sold more than 65 million albums. George Strait is also widely regarded as the king of country music.
He was inducted into Nashville's Country Music Hall of Fame in 2006. Strait also has his own bronze plaque hung in the rotunda.
Strait and Norma became parents when they welcomed their daughter, Jenifer Lynn, born on October 6, 1972. Nine years later, the couple became parents for the second time when their son, George "Bubba" Strait Jr., was born in 1981.
After the song concluded, Strait pointed out Norma in the audience before beautifully wishing her a happy anniversary.
It was not all smooth sailing for the couple, as tragedy struck on June 25, 1986, when their first child, Jenifer, was sadly killed in a motor accident in San Marcos, Texas. She was 13 when the incident occurred.
Over the years, the couple has refused to talk publicly about the heartbreaking incident of losing a child. Still, in 2012, Strait declared he and Norma were grateful for the opportunity to spend 13 years with their beautiful daughter.
In 1986, the legendary country music singer and wife, Norma, founded the "Jenifer Strait Memorial Foundation" to preserve Jenifer's memory.
According to the foundation's website, the non-profit organization survives through private contributions. It distributes annually to child-related charities, primarily in the San Antonio area, where the Straits continue to live.
Norma continued to be a stay-at-home mother until their second child, Bubba, started college at Texas A&M University. After that, she accompanied her husband on the road till he retired from touring at the "Cowboy Rides Away Tour" in 2014.
They became grandparents on February 2, 2012, when their son, Bubba, and his wife Tamara welcomed their child, George Strait III, who is fondly called by his middle name, Harvey. This was followed by the arrival of their granddaughter Jillian Louise Strait on September 10, 2016.
WEDDING ANNIVERSARY AND REFLECTIONS
George Strait was performing on stage at his concert in Las Vegas on December 4, when he stopped to serenade his wife and celebrate their 50 years of marriage.
The legendary Texas singer told the audience how he met Norma when she was just 17 and how they fell in love before eloping to Mexico. Strait then dedicated his song "I Cross My Heart" to Norma in honor of their anniversary while the audience clapped and sang along.
After the song concluded, Strait pointed out Norma in the audience before beautifully wishing her a happy anniversary.
In an interview with People, the king of country music reflected on his career, explaining how blessed he was for the ability to sing, which had taken him to so many places he would never have been.
He also talked about his marriage to Norma and how lucky he is. Strait declared that he and his wife were blessed to have found each other and experience life together.
The legendary Texan singer revealed he was grateful for the support he and Norma have shown each other through the good and bad times.
He praised her for staying at home till their son, Bubba, got out of high school and went to college before she came on tour with him. Strait stressed how deeply they love each other before stating that he and Norma still like one another a lot.
Please fill in your e-mail so we can share with you our top stories!