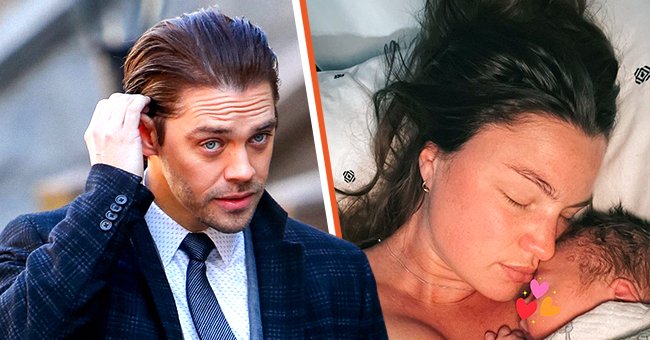 instagram.com/iamfinalchild | Getty Images
Tom Payne & Wife Jennifer Åkerman Are Parents — The Date She Gave Birth Was Not What She Hoped
After having to postpone their wedding for several months, "The Walking Dead" star Tom Payne and his wife, Jennifer Åkerman, welcomed their first child together a few days into the new year.
Actor Tom Payne and his singer wife Jennifer Åkerman shared on Instagram that they recently became parents as their son was born. His name is Harrison Magnus Austin Payne.
The pair, who have been dating since 2013, first revealed they were expecting their first child together in November 2021 in Akerman's music video for her song "South of the Border," as she featured her baby bump.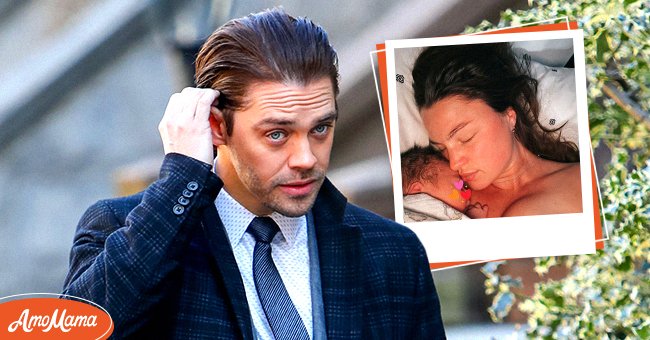 Tom Payne on set of "Prodigal Son," New York City, 2021 [Left]. Jennifer Akerman and her son, Harrison, shortly after his birth, January 2022 [Right] | Photo: Getty Images & Instagram/iamfinalchild
While talking to People, Payne
explained
the couple "had an idea for the music video that also seemed like a fun opportunity to introduce people to [their] news."
Later, Åkerman revealed the due date was New Year's Eve on Instagram. Alongside a gorgeous photo of herself and her growing baby bump, she admitted that she hoped their baby would be on time to bring in the New Year with his parents.
Unfortunately, Åkerman's wish for little Harrison to be born on New Years Day did not come true. Instead, he arrived fashionably late on January 5, 2022, no doubt to very excited parents.
The "Prodigal Son" star shared the exciting news alongside an adorable photo of Harrison holding his thumb. Payne made sure to thank Cedars-Sinai hospital and the couple's doula in the caption, which he ended with a special message to Åkerman:
"Not forgetting my incredible wife @iamfinalchild who rocked the whole pregnancy and birth. I love you. 🥰🥰"
Åkerman, whose music career is under the name "Final Child," also announced Harrison's birth on her own Instagram page by sharing an adorable photo of her and her new son cuddling together.
The new mother covered her son's face with heart stickers in the intimate photo. In the caption, she welcomed Harrison to the world and wrote that his parents love him very much.
The in-love couple welcomed their son just over a year after they tied the knot in December 2020. Their wedding was initially scheduled for April 2020 but was postponed due to the COVID-19 pandemic.
Payne proposed to the model and songwriter in 2018. He revealed the news during "The Walking Dead" aftershow, "Talking Dead," when he referred to Åkerman as his girlfriend and then corrected himself and said, fiancee.
Please fill in your e-mail so we can share with you our top stories!