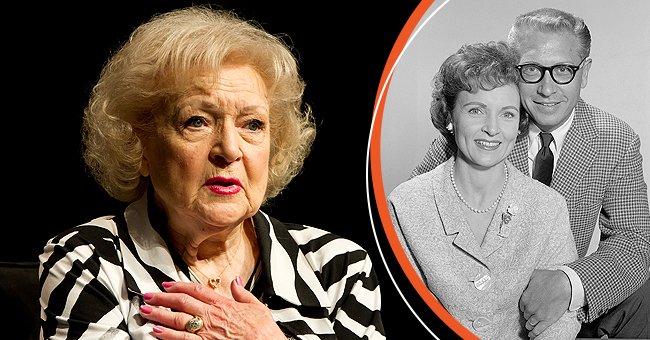 Betty White | Betty White and Allen Ludden | Source: Getty Images
Betty White Wasn't Buried near Spouse Allen Ludden Yet She Whispered His Name before Death, Reports Claim
Betty White of "Mama Family" never remarried after her third marriage. The TV icon loved her last husband, Allen Ludden, dearly, and before dying, she whispered his name. Still, these two lovers would not be buried next to each other.
Betty White was a legendary actress and animal activist whose charming personality won many over. She was a phenomenal on-screen star to watch and possessed an impressive personality seasoned with a touch of laughable characters.
White had an enormous fan base, including her colleagues, younger actors, and TV lovers. The "Mama Family" alum enjoyed a life filled with lovely memories as a celebrity and a family woman.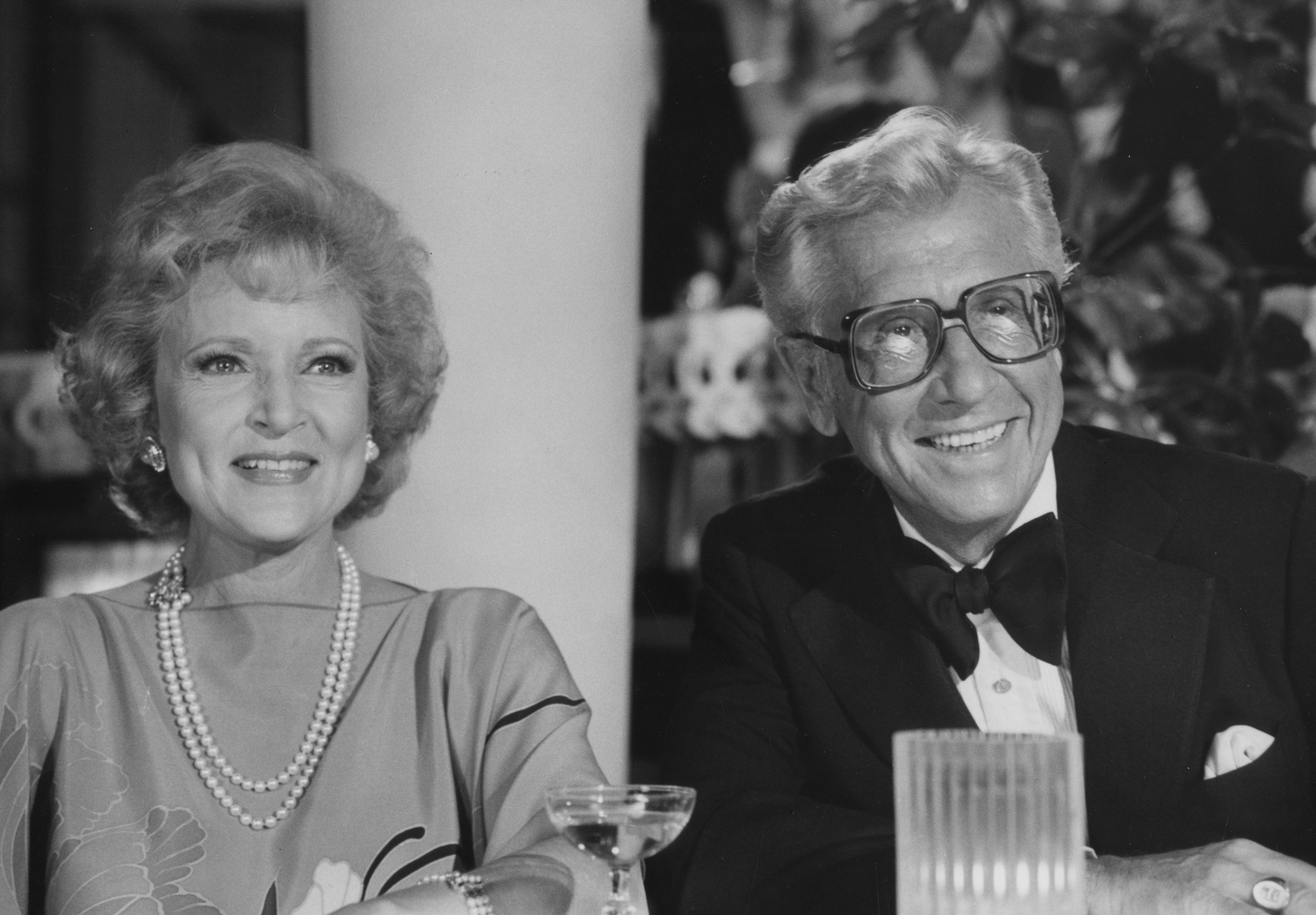 Betty White and Allen Ludden on "LOVE BOAT" - "Secretary to the Stars/Julie's Decision/The Horse Lover/ Gopher and Isaac Buy a Horse" which aired on November 22, 1980
Yesterday was the first anniversary of her death. She passed away after suffering a stroke six days before her death. Her agent, Jeff Witjas, revealed that she passed in her sleep. He said he was grateful that she was not in pain but was sad that she didn't make it to her 100th birthday.
Until his demise, she was married to Allen Ludden, another showbiz guru. Nothing could separate these two, not even Ludden's eternal absence, and after Ludden's death, the actress never remarried. Instead, she honored his memory and loved him until she died in 2021.
Betty White's Death and Last Words
Betty White passed away in her Brentwood, Los Angeles residence on December 31, 2021. The actress was a few weeks shy of her 100th birthday. Despite her old age, Jeff Wifjas, White's agent and friend, confessed that he felt distraught over her death.
Witjas added that he thought she would live forever with his client's age and positive energy and said he and the animal world would miss the deceased.
He also established that White was not a frail, poor, older woman scared of dying. She never feared death because it assured her of seeing her beloved partner, Allen Ludden. In Witjas' words:
"She believed she would be with him again."
According to her co-star Vicki Lawrence, "Allen" was the last thing she whispered before closing her eyes. Friends of the trailblazing actress knew how connected the couple appeared, and while White's demise was devastating, Lawrence reckoned that the bond between the duo was a pleasant thought.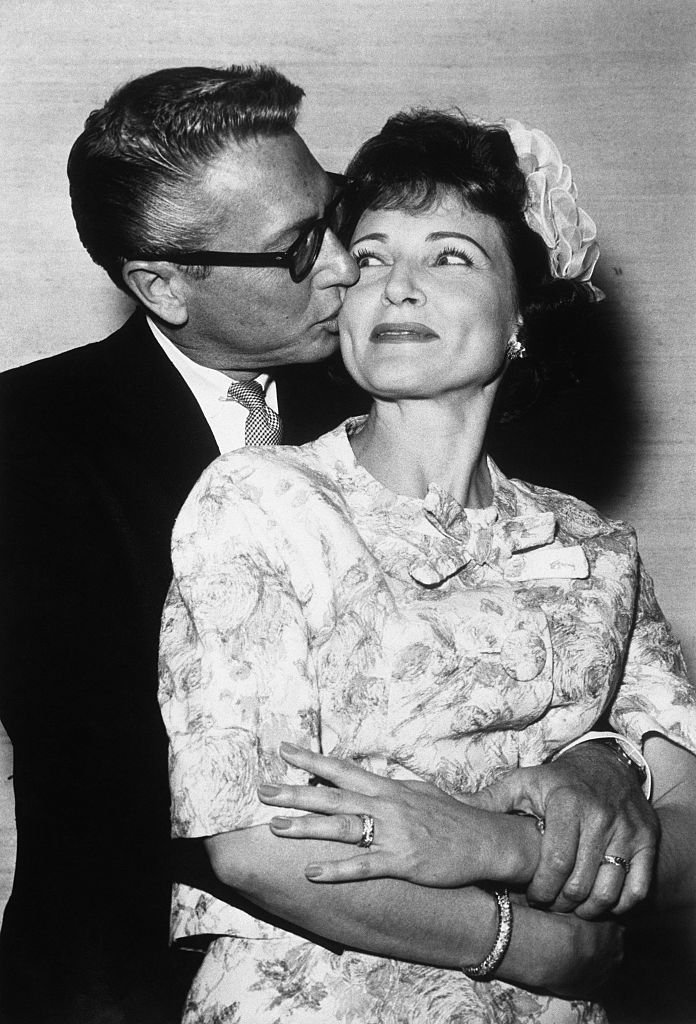 Allen Ludden, 45, of TV "Password" embraces his bride, actress Betty White, 41, following their wedding at the Sands Hotel in Las Vegas, Nevada circa 1963 | Photo: Getty Images
After the news of her death broke, fans were saddened, and speculations concerning the "Mama Family" star's death rocked the news. Rumors had it that the actress died following the Covid-19 vaccine complications, but Witjas confirmed otherwise.
The long-time agent explained that his client died of natural causes and that her death was not Covid-19 related. In another interview with CNN, he claimed that White, who was buried privately, wanted to be remembered for her works and wanted people to celebrate her instead of mourning.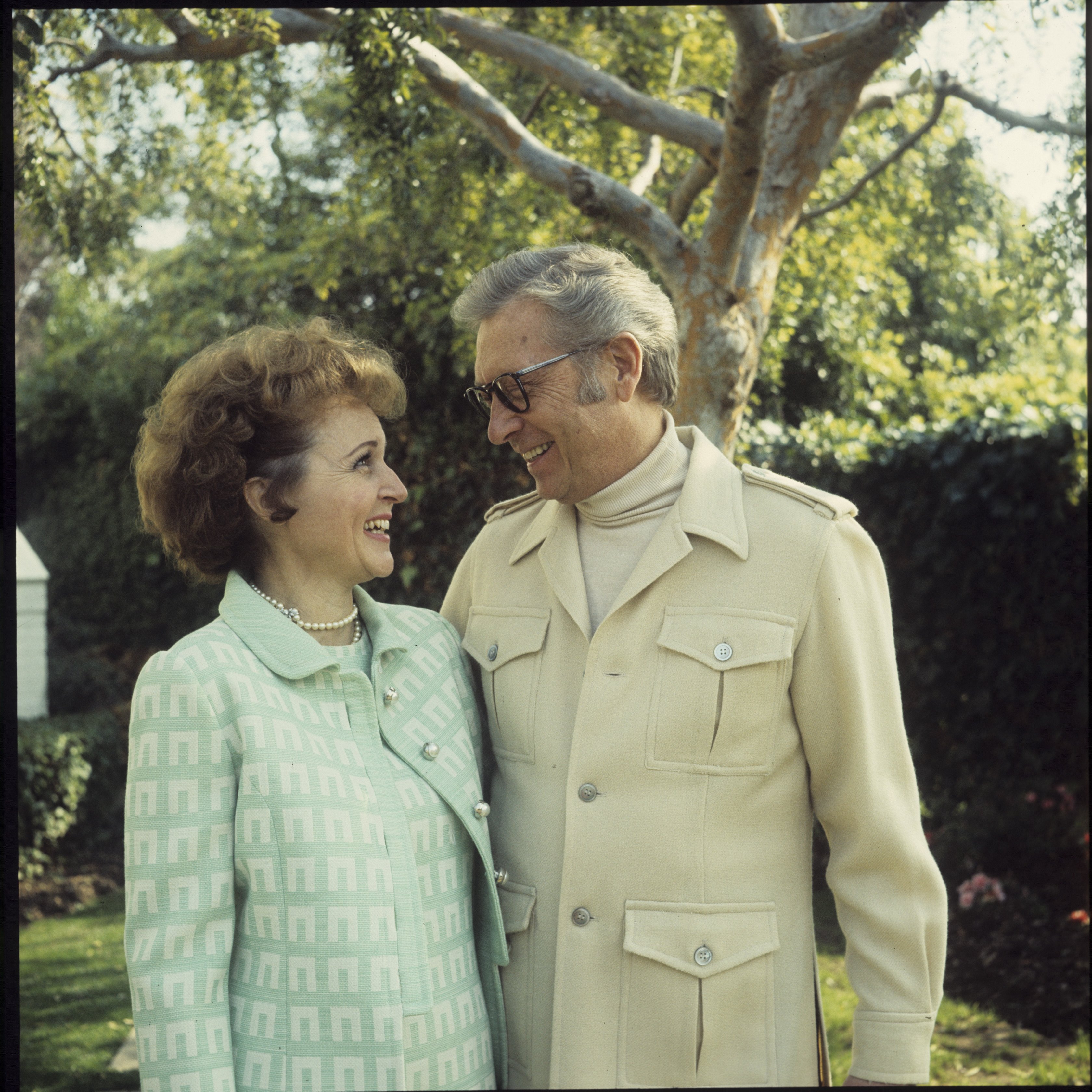 Betty White and Allen Ludden at home in February 1972 | Source: Getty Images
The actress, and animal activist, desired those who loved her keep her memory alive by contributing to her favorite animal charities and projects.
How Allen Stole Betty's Heart
White and Ludden became acquainted in 1961. At the time, she was a guest on his game show "Password," which ran for more than a decade. The young actress had witnessed two failed marriages and decided to focus on her career.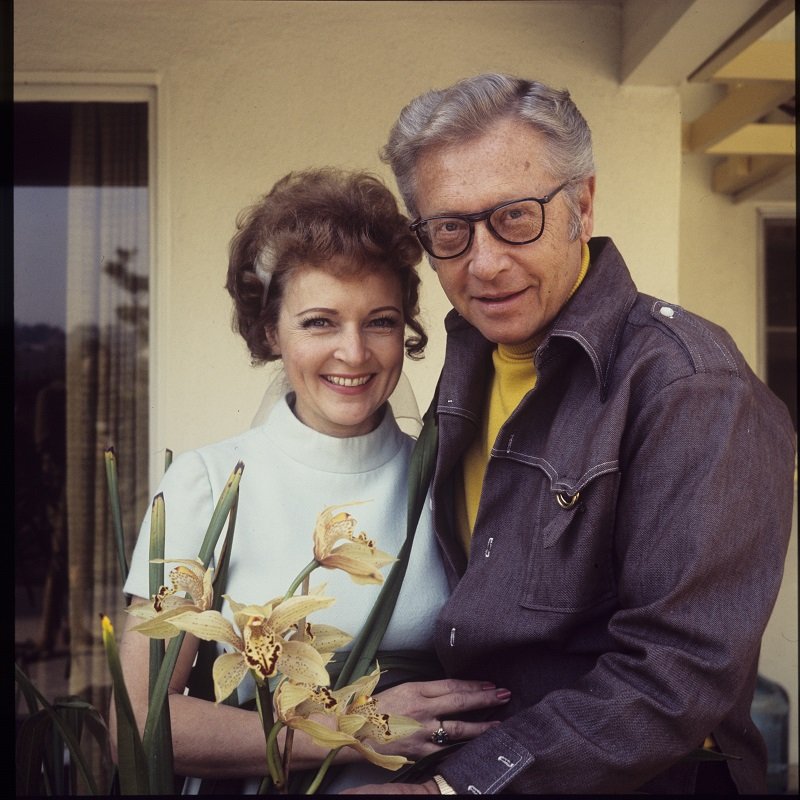 Betty White and Allen Ludden on February 14, 1972 | Photo: Getty Images
The "Golden Girls" star was convinced that marriage was not for her, and despite meeting Ludden, whom she described as a captivating man with impressive wits, charm, enthusiasm, and comic chops, she maintained her stand.
White was smitten with Ludden's characteristics. However, she did not want to commit to marriage. It took about a year before the actress accepted Ludden's proposal.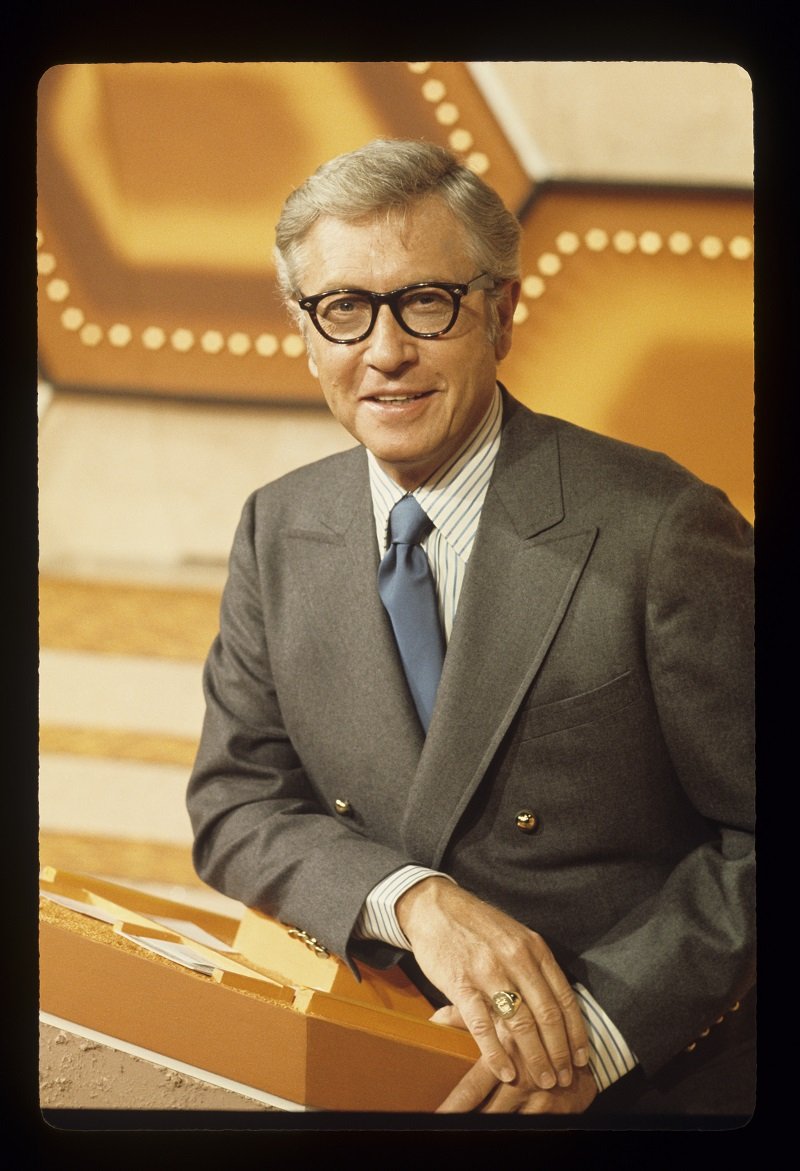 Allen Ludden on "Password" on April 2, 1971 | Photo: Getty Images
The couple remained married for eighteen years, and the "Password" alum never stopped being the charming young man ever ready to sway his cinderella. While reminiscing their time together, she said:
"Even long after we were married, he'd call me up during the day and ask me out on a date. He'd barbecue a chicken. We'd have a glass of wine...Now that's silly for an old married couple...but it worked."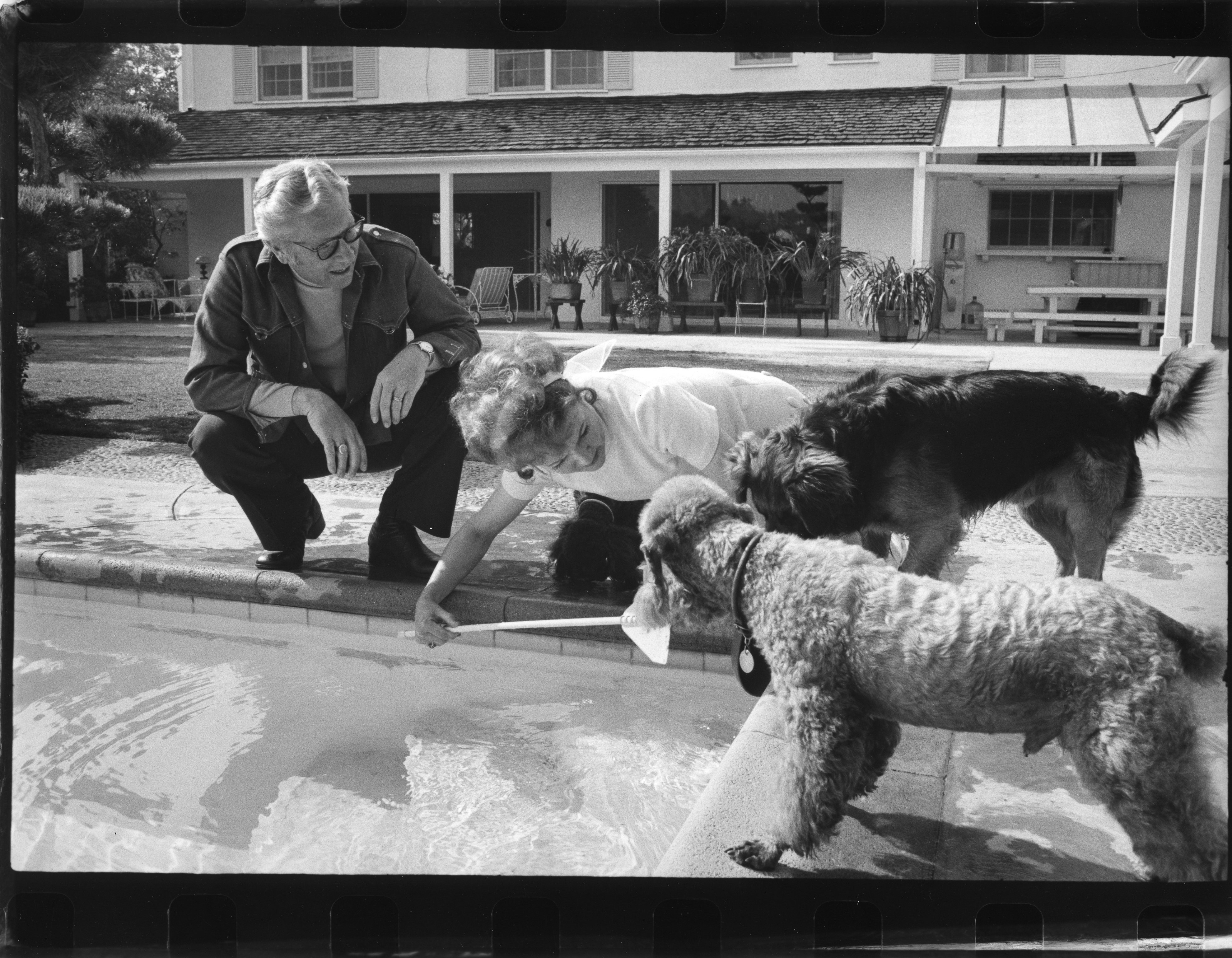 Betty White and Allen Ludden at home in February 1972 | Source: Getty Images
The pair had a successful career and marriage, and even with their fame, neither abandoned their family or dreams. They worked as a team, creating the best magical moments with their three kids — White was a stepmom to Ludden's three kids from a previous relationship.
Betty Was Not Afraid to Die
White was confident that she would reunite with her beloved husband after her time on earth. After his demise, she focused on her career, love for animals, and family. But she constantly remembered her partner.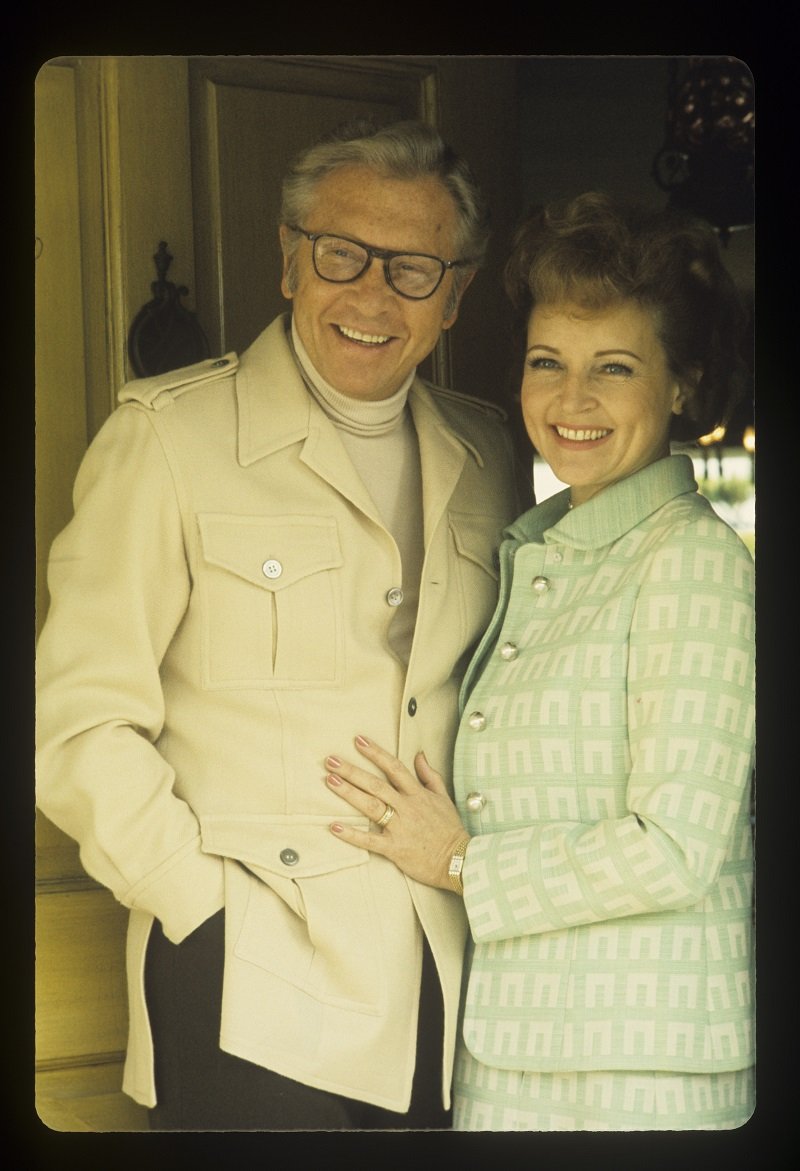 Betty White and Allen Ludden on February 14, 1972 | Photo: Getty Images
In 2011, the actress defended her undying love for Ludden and proudly talked about her reason for remaining unmarried. She told an interviewer:
"I had the love of my life, if you've had the best, who needs the rest?"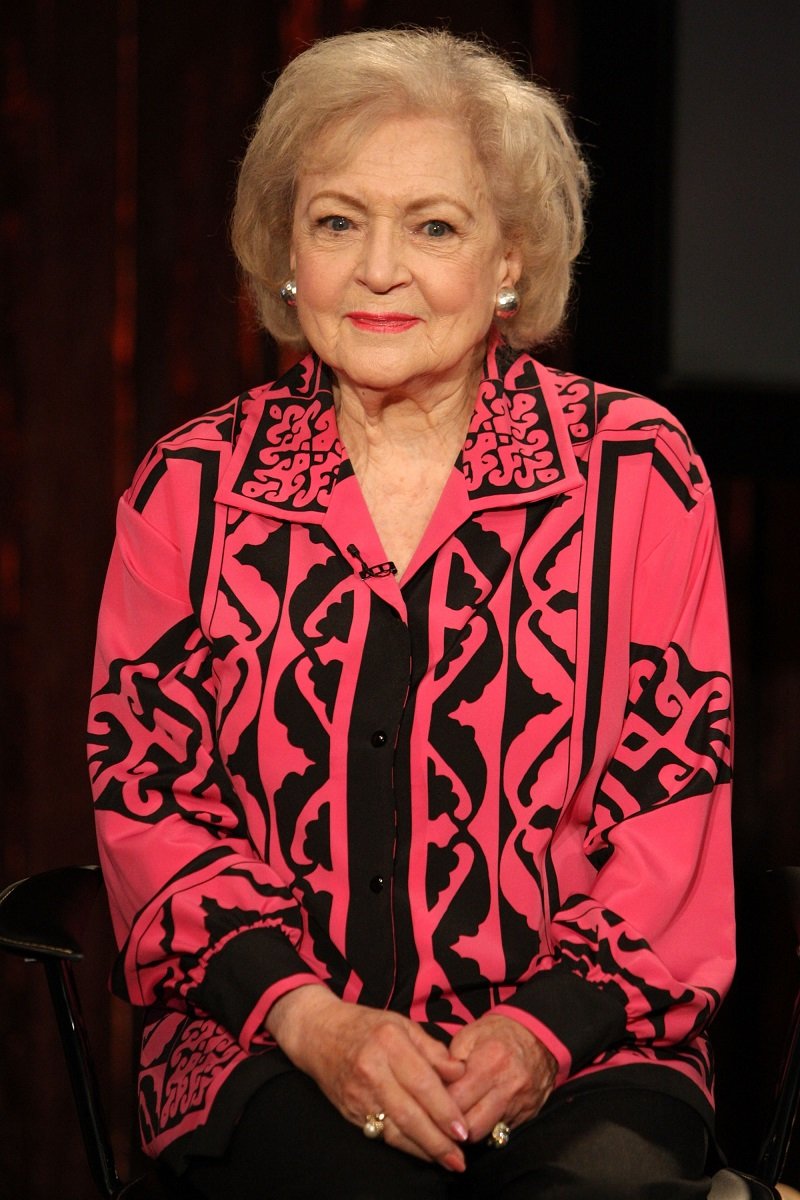 Betty White on June 11, 2009 in New York City | Photo: Getty Images
The pair achieved a lot during their lifetime, with both indoctrinated on the Hollywood Walk of Fame with their stars placed next to each other. White joked about the situation, adding that their stars might fool around.
Betty and Allen's Graves
While White and her husband had their stars at close range, the couple does not share the same funeral home or spot, even though the funeral home where Ludden was buried revealed that there is a spot next to the TV legend.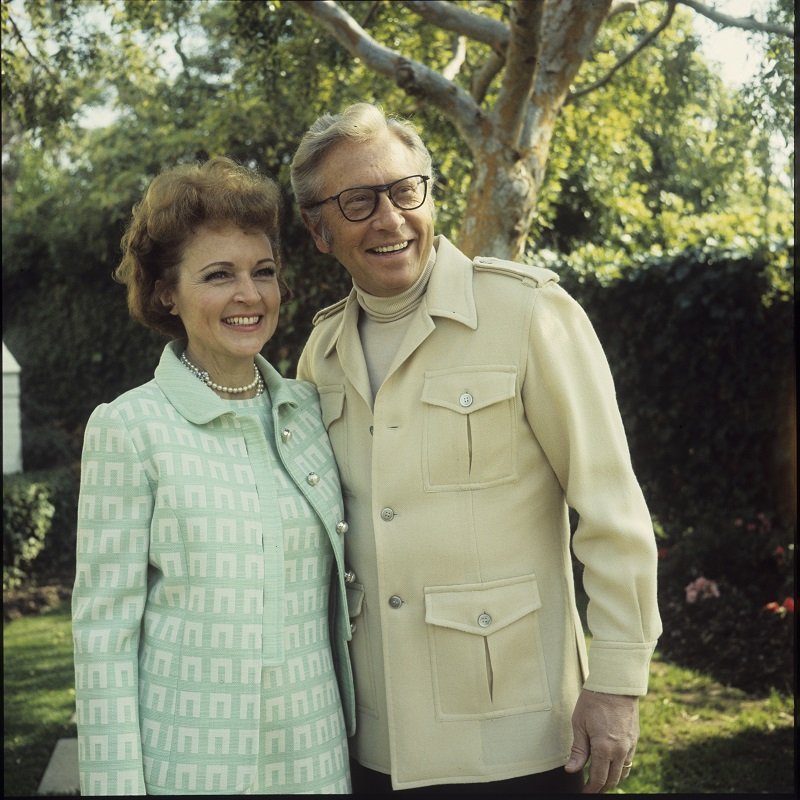 Betty White and Allen Ludden on February 14, 1972 | Photo: Getty Images
However, Witjas has ascertained that the pair would be buried in separate sites. White's burial venue was unknown. But her husband, a native of Mineral Point, Wisconsin, was laid to rest in Graceland Cemetery, in his hometown, in 1981. White was cremated after her death, and as requested by the star, her final resting place has not been revealed to the public.
Residents of Mineral Point were proud to be associated with Ludden. The City's mayor confessed that the couple served as their connection to Hollywood and the town felt honored for such an achievement. He said:
"Allen Ludden and Betty White is our connection to Hollywood here in Mineral Point. For a small town of 2,600 people, it's pretty neat to have that kind of connection, and she's a legend."
Ludden and White had the sweetest story that remains an inspiration to many. While they maintained loyalty to each other, they ensured to bless fans with top-notch entertainment and continued to raise the bar in their careers.
White, a real-life angel, lived an exemplary lifestyle that earned the respect of her co-stars and close friends. Fans were never treated to controversial updates on her life.
Humans were not the only living creatures she loved. The iconic TV star cared for and protected animals through various initiatives, including projects and funding her organizations.
Please fill in your e-mail so we can share with you our top stories!