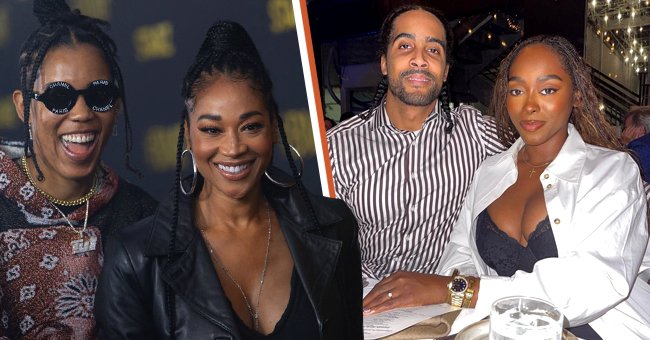 Getty Images | Instagram.com/mimifaust
Mimi Faust and Ty Young Are Engaged Again — They Once Broke up Because of Their 1st Engagement
Love is in the air again for TV personality Mimi Faust and her partner, retired WNBA star Ty Young after Young popped the question a second time. Faust said Yes!
Ty Young has asked Mimi Faust to marry her for a second time during the "Love and Hip Hop: Atlanta" star's 50th birthday party.
The reality star celebrated her party in Atlanta in the presence of friends and family, and it was during the celebration that her long-time girlfriend Young disclosed that she'd asked for Faust's hand in marriage again.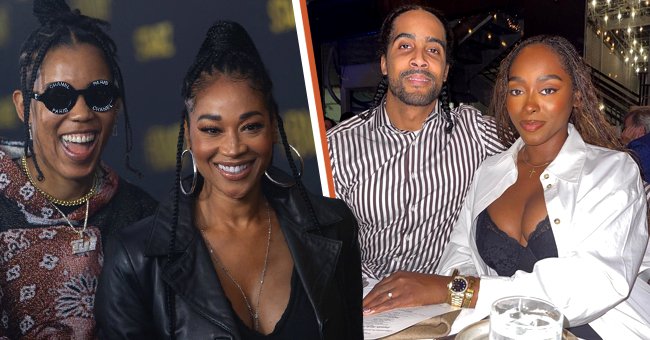 Left: Ty Young and Mimi Faust attend STARZ Series "BMF" World Premiere at Cellairis Amphitheatre at Lakewood on September 23, 2021 in Atlanta, Georgia. | Photo: Getty Images Right: Faust poses for a photo with company. Photo: Instagram.com/mimifaust
THEY WERE ENGAGED BEFORE
The two were first engaged in 2020, but they called off the engagement barely a year later. Faust shared that she did not like the idea of marriage, and the proposal had been her turning point.
Nonetheless, Young went ahead and proposed to her anyway. She opened up to Tami Roman about her situation, as reported by The Shade Room:
"I think the turning point for me was the engagement… that's not what I wanted."
The reality star disclosed that she'd expressed her desire not to get married, but Young was a natural-born winner and was used to getting what she wanted. This difference in opinions led to their split.
THEY WANTED DIFFERENT THINGS
After their spit, Young had disclosed that they'd both wanted different things, but they were still in communication and had maintained a wonderful friendship. They confirmed that there had been no infidelity, and they just needed to both work on themselves first.
Faust seconded Young's sentiments in a recent interview, saying she needed to rid her life of all the drama before committing to a long-term relationship.
When we first met Faust on season one of "Love And Hip Hop: Atlanta," a lot was happening. The star was in the middle of an infamous love triangle. However, as the years passed, she drifted away from the drama.
She went from being the center of the chaos to stepping aside as fists flew. Eventually, her lack of drama excluded her from the show's latest season. However, Faust does not regret it.
She is now in a good place professionally and personally. The COVID period also brought clarity, and the two are happily reunited.
Faust and Young are happy to start on a clean slate and are excited about the possibilities ahead. It seems this time, their romance will end in marriage.
Please fill in your e-mail so we can share with you our top stories!