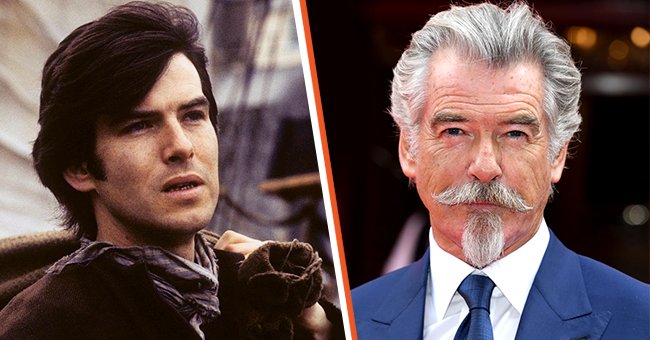 Getty Images
Pierce Brosnan Grew up with No Father & Siblings — It Made Him Cherish Family & Be a Better Dad to His 5 Kids
Pierce Brosnan has enjoyed an accomplished Hollywood career. However, he endured a tough childhood that included being bullied and feeling like an outsider.
Irish-American actor Pierce Brosnan is famous for his prominent roles in Hollywood movies. The celebrity was the fifth actor to play James Bond in the Bond movie series and starred in four installments of the franchise.
Other notable films Brosnan has starred in include "The November Man," the musical comedy "Mamma Mia!" and its 2018 sequel "Mamma Mia! Here We Go Again," among many others.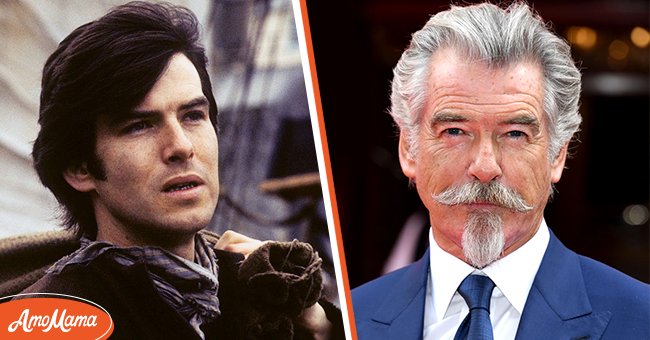 Before and after photo of Irish-American actor Pierce Brosnan. | Photo: Getty Images
Brosnan has undoubtedly enjoyed so much fame from his many movie roles as well as an accomplished career. For instance, he received a star on the Hollywood Walk of Fame in 1997 amid other honors.
Brosnan's illustrious career is undebatable. However, his road to stardom was not rosy. The actor had to ride through challenges in his childhood to make it this far. Find out how he navigated through bullying and a fractured family before eventually making it to Hollywood.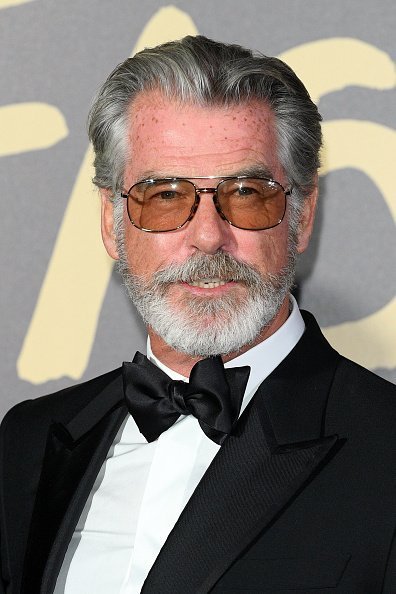 Pierce Brosnan at The British Museum on September 14, 2019 in London, England. | Photo: Getty Images
BROSNAN'S DIFFICULT CHILDHOOD
Brosnan's unhappy childhood is similar to that of Desmond Doyle, an Irishman whose character he portrayed in the movie "Evelyn."
Brosnan was born in Navan, County Meath, Ireland, in 1953. However, he grew up without knowing who his father was, as the latter abandoned him when he was an infant.
Also, Brosnan had minimal contact with his mother because she went to England to work as a nurse and only returned twice a year to Navan, where he stayed with his maternal grandparents.
As a result, Brosnan was alone most of the time while staying with his grandparents. He revealed, "Because I was so solitary and we lived on the outskirts of town, across the River Boyne, I was an outsider. An only child."
After Brosnan's grandparents died, his relatives could no longer accommodate him. Hence, he moved into lodgings. The young Brosnan was sent to live with a woman in town named Eileen.
Eileen had a place in a poor part of town. She also had kids. Brosnan and Eileen's kids moved upstairs with the lodgers, all grown men with jobs.
Brosnan had a small bed at the end of the lodging room. His bed had curtains around it to prevent light from shining in when the older men returned from work. In 1964, he joined his mom and her new husband in East Lothian before moving to London.
However, Brosnan experienced a vast cultural shock in London because of the previous solitary childhood, small classroom, and rural schooling he was accustomed to in Navan.
BROSNAN'S EDUCATION
While living at Navan, Brosnan received his education at a strict Christian Brothers-run school. However, he has bad memories about the school and the Christian Brothers. He said:
"[They] were dreadful, dreadful human beings. Just the whole hypocrisy. And the cruelness of their ways toward children. They were very sexually repressed. It was ugly."
Brosnan also said he learned nothing but shame from the Christian Brothers. In a chat with The Irish Times, he explained his childhood difficulties. He said:
"There were no siblings. I was an only child from a fractured family. My father took off for the hills very early. And academically, my school days were pretty tough. I needed to figure out what I wanted to do."
However, Brosnan excelled academically after moving to London and was exceptionally good at art. He told The Irish Times:
"I was caught up in the English comprehensive school system. I was good at art. I left school with a cardboard folder of drawings and I got a job as a trainee commercial artist."
After moving in with his mom in London, even though Brosnan did well academically, he was teased, bullied, and called a "Paddy."
He would go home and complain to his mom about the bullying and ask her why the other kids laughed at him when he said "tirty." His mom would tell him it was because he was dropping his aitches and told him he should say "thirty."
He adopted his late wife, Cassandra's two kids, Christopher and Charlotte.
ROAD TO STARDOM
Brosnan quit school when he was 16 to work as a trainee commercial artist. However, while he was exceptionally good at art, he loved films.
It was that love that pushed him to London's Oval House, an experimental arts center that had poets, actors, musicians, and Black Panthers.
Brosnan started reading and finding literature. He also figured out who Jean-Paul Sartre was, kept his mouth shut, and nodded when he had no words to say.
Brosnan decided to focus on acting and enrolled in London's prestigious Drama Center. His mom supported him and always told him to follow his dreams.
After graduating, he bagged a role in the 1977 stage production of Filumena. Afterward, he had roles on "The Long Good Friday," "The Mirror Crack'd," and the popular television series "The Professionals."
Brosnan relocated to the United States, hoping to take advantage of his Golden Globe nomination to portray Robert Gould Shaw in the BBC historical series "Nancy Astor." His first audition in America was for "Remington Steele."
Brosnan met Albert R. Broccoli, the film producer of "James Bond," on the set of "For Your Eyes Only." However, he could not star in James Bond's 15th movie because of contract obligations with NBC and "Remington Steele."
Thus, Timothy played Bond in "The Living Daylights" and "License to Kill." However, when a legal tussle erupted between Dalton and the film's producers, it eventually led to Brosnan's announcement as the new James Bond actor in 1994.
Brosnan talked about his casting during his interview with The Irish Times. He wondered if there was some divine intervention and admitted not knowing how it happened.
He explained that he had the desire and passion and was driven. Also, he had the talent and felt "Remington Steele" was a calling card for him to play Bond even though he could not shake its shackles. He also said:
"But somehow it was my destiny that the chance would come back around with Goldeneye. It has to be the luck of the Irish behind me."
After starring in four Bond movies, Brosnan continued to excel in his career and won a Golden Globe for his role in "The Matador." He has also earned so much respect in Hollywood and remains an A-list actor.
MARRIED LIFE
Brosnan has been married twice in his lifetime. His first wife was Australian actress Cassandra Harris with whom he tied the knot in December 1980 and welcomed their son Sean in 1983. Harris died at 43 on December 28, 1991, due to ovarian cancer.
Brosnan is currently married to journalist and filmmaker Keely Shaye Smith. They first met in Mexico in 1994 and tied the knot on August 4, 2001, in his home country of Ireland.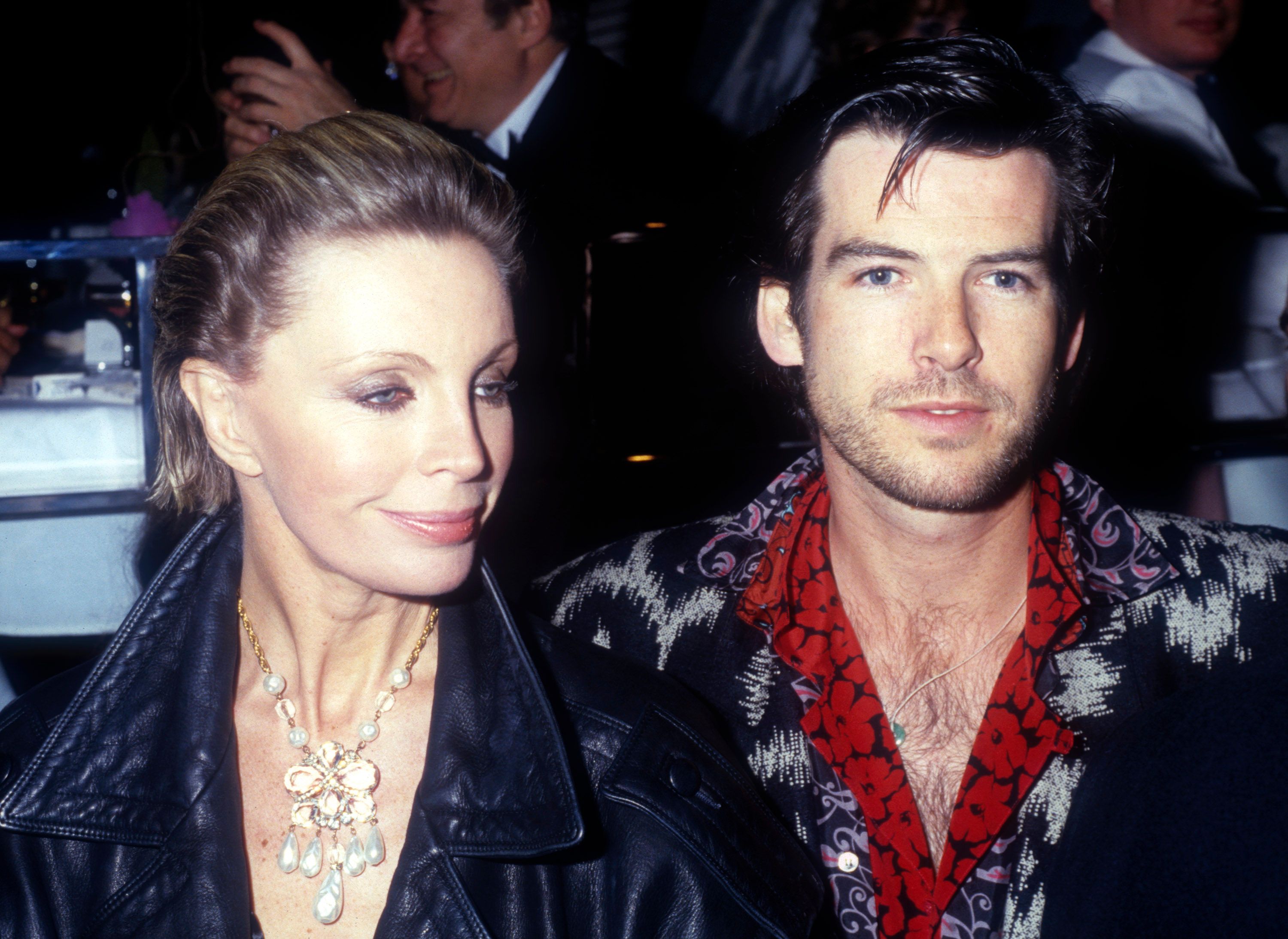 Pierce Brosnan and his now-late wife Cassandra Harris at the opening night party at Stringfellow's in 1986 in New York City. | Photo: Getty Images
Their wedding was a spectacular family affair and had all of Brosnan's children in attendance. Brosnan has so much love for his wife of 20 years. Last year, he paid tribute to her on their 20th wedding anniversary by telling her his love forever grows with her.
Also, the actor had sweet words for his wife during his interview with The Gentleman's Journal. He described her as the most amazing mother and woman and added:
"I've watched her grow up over 27 years, watched our life together just blossom and grow. And there are still many more dreams to be had."
BROSNAN'S KIDS
Brosnan is a proud father of five children. He adopted his late wife, Cassandra's two kids, Christopher and Charlotte, who she shared with her ex-husband and producer, Dermot Harris.
Brosnan and Charlotte shared a son Sean. He also shares two sons, Dylan and Paris, with his present wife, Smith. The "Remington Steele" actor never hid his love for family and fatherhood and told Gentleman's Journal:
"I cherish family very much. I did not grow up with a father figure or with a solid family. There was [...]a certain isolation and an aloneness which wielded the wonderful power of my imagination."
Brosnan added that he had to get by on his senses and intuition. Hence, he values and loves his family.
Brosnan is a hands-on dad and loved being involved in all his children's doings when they were younger. Today, he remains a caring father to his children and a loving husband to his beautiful wife.
Please fill in your e-mail so we can share with you our top stories!