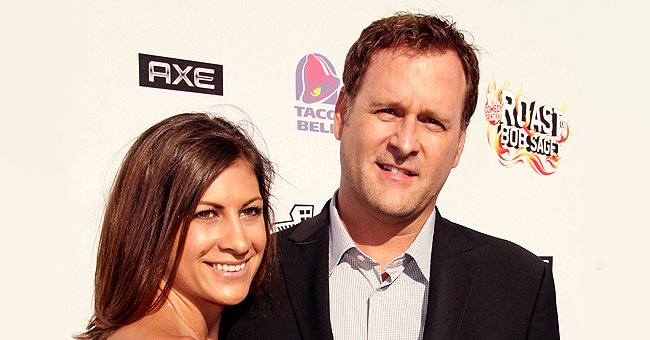 Getty Images
Dave Coulier and His Wife Have Been Together for 16 Years However It Took 9 Years for Him to Propose
Dave Coulier needed nine years to ask his best friend, Melissa Bring, to marry him. They have been together for 16 years now but initially got off on the wrong foot.
Although actor Dave Coulier has been involved in the entertainment industry since the late 1970s, he is best known for his portrayal of Joey Gladstone in "Full House" from 1987 to 1995.
He is currently married to his second wife, Melissa Bring. Their love story is unique, especially because of their unusual first meeting and how long he waited before popping the question.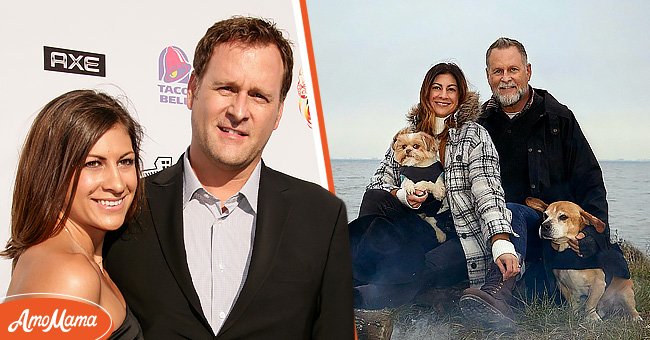 Dave Coulier and Melissa Bring on August 3, 2008 in Burbank, California [left]. Coulier and Bring with their dogs on December 25, 2021 [right] | Photo: Getty Images - Instagram.com/melissacoulier
FIRST MARRIAGE
Born in Michigan in September 1959, Coulier has been married twice. His first wife was fellow actress and model Jayne Modean. She began her career as a fashion model in the late 1970s and made it to the cover of the Seventeen magazine three times.
She transitioned from model to actress in 1983 when she appeared in over a dozen episodes of "Trauma Center." Over the years, she kept landing minor roles in T.V. series, including "Another World," "Less Than Zero," and "Werewolf."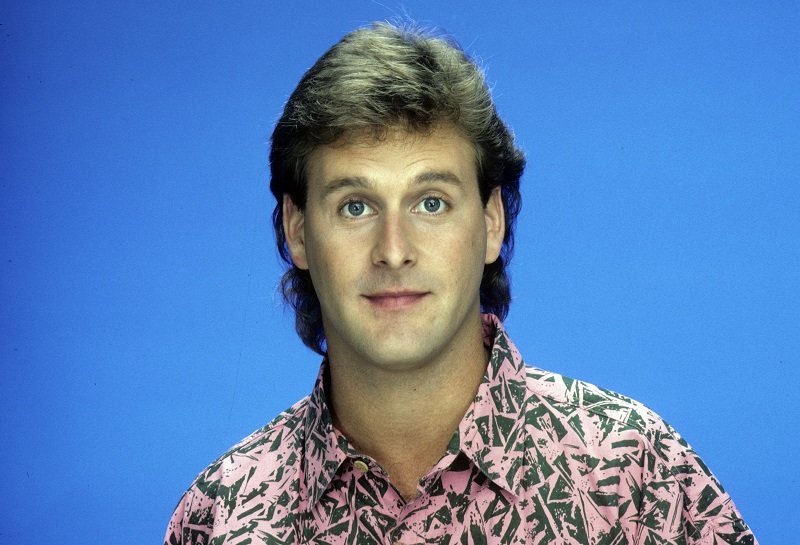 Dave Coulier on June 26, 1987 | Photo: Getty Images
Coulier and Modean met in 1990 on the "Full House" set. She portrayed Michelle in a dream sequence in season three and won over Coulier's heart.
Later that year, the former couple tied the knot and welcomed their son, Luc David, on November 14, 1990. As of 2016, Luc was a SkyWest Airline pilot. Coulier and Modean parted ways in 1992 for undisclosed reasons.
MELISSA BRING: FROM BEST FRIEND TO WIFE
Coulier met photographer and producer Bring, his current wife, over a decade after divorcing Modean. Their first meeting seems to be taken straight from a rom-com.
In 2005, the actor was at a bar in Montana with some friends on a guys' trip. While telling a story, he stuck his foot out of their booth and accidentally tripped Bring. Instead of getting mad, she joined the group, and they "just hit it off."
Coulier admitted Stamos and Saget pulled him aside after the ceremony ended.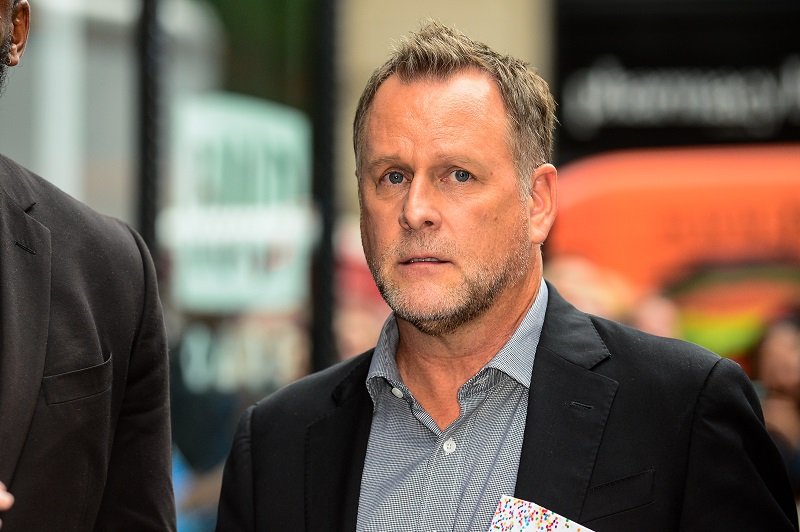 Dave Coulier on September 18, 2017 in New York City | Photo: Getty Images
Over the years, Coulier has gushed about Bring. He has pointed out that she has been his "best friend" since they met. Still, he waited nine years before finally popping the question in 2014. When they announced their engagement, he said:
"I feel like the luckiest man on the planet. I get to marry my best friend, and she doesn't mind that I have a really bad gas problem."
Shortly after their meeting, Coulier told her he was not marriage material. She never pressured him, which made him want to propose even more.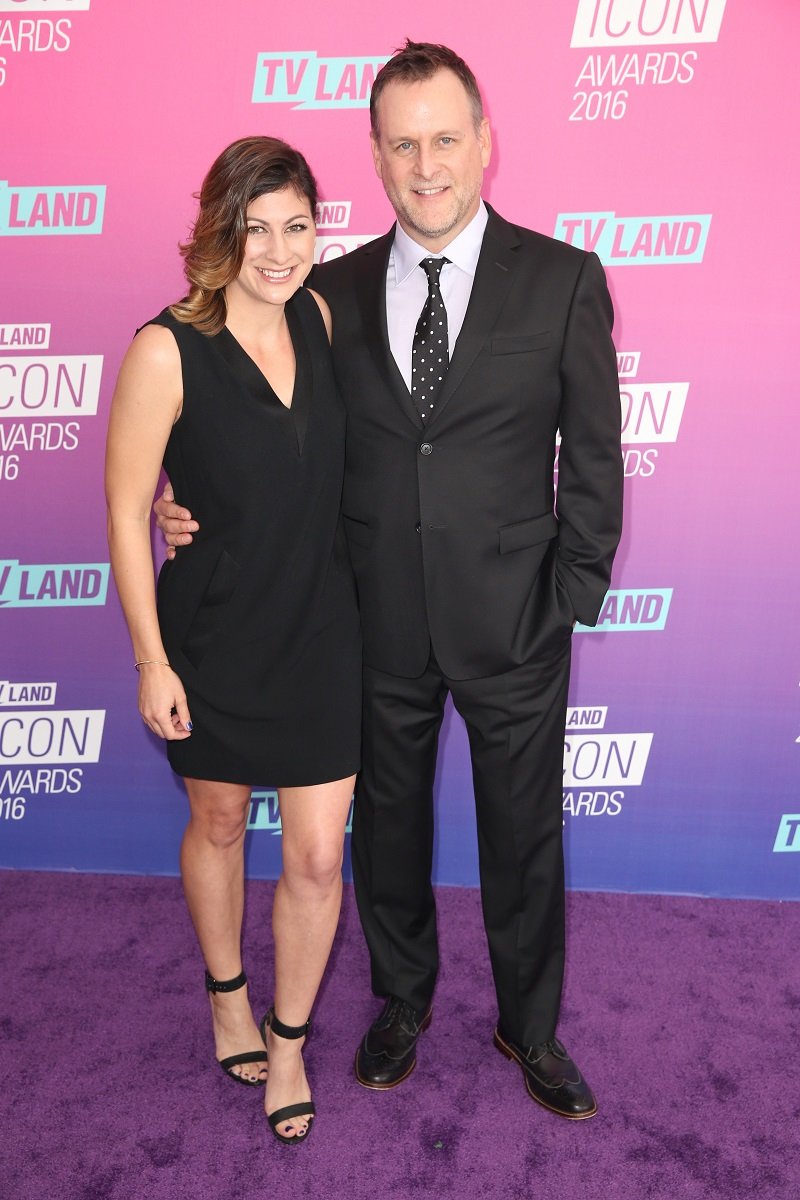 Dave Coulier and Melissa Bring on April 10, 2016 in Santa Monica, California | Photo: Getty Images
THEIR WEDDING BECAME A "FULL HOUSE" REUNION
On July 2, 2014, Coulier and Bring tied the knot at O'Hair Ranch Lodge in Paradise Valley, Montana. Like their first meeting, their ceremony was unusual as it was about six minutes long. Coulier said:
"Everybody was like, 'That was the best wedding ceremony ever!' We wanted to make it really brief so we could spend more time with our family and friends."
The couple didn't recite wedding vows to make sure it was a short ceremony. Bring, who put on a backless Katie May dress, admitted they said their vows daily to each other.
The actor revealed his wife made all the arrangements for their nuptials. She placed handmade gift bags in everybody's room and designed all the activity pamphlets. Coulier joked that their house looked like a command post for months.
Their wedding could have easily passed as a "Full House" reunion. Former costars Candace Cameron Bure (D.J.), John Stamos (Jesse), Bob Saget (Danny), and Andrea Barber (Kimmy) were among the guests.
Coulier admitted Stamos and Saget pulled him aside after the ceremony ended. Minutes later, they laughed, hugged, and kissed each other with "genuine tears of joy welling up in [their] eyes" like three brothers.
As soon as his death was announced, Coulier tweeted that his heart was broken.
Saget didn't make one but three wedding toasts. Bring described him as a bull behind the rodeo gates, waiting to get his hands on the microphone to gush over the couple.
Stamos eventually joined him, and he cried at one point. Shortly after, Bure and Barber also took the mic to say beautiful things about the newlyweds.
Bring, and Coulier might have stayed away from traditions in their wedding, but they have one thing in common with most successful relationships: they have fun with each other.
Six years into their marriage, Coulier confessed that making each other laugh was a crucial aspect of their relationship. They had been through everything from friends getting married and divorced to babies being born and family members dying, and they always find the silver lining by laughing.
SHOCKED BY BOB SAGET'S DEATH
Unfortunately, Saget was found dead in his Ritz-Carlton hotel room in Orlando, Florida, on January 9, 2022. Coulier tweeted that he loved the late actor, and his heart broke when his death was announced.
He then posted a photo on Instagram smiling next to Saget while holding his hand. He wrote in the caption that he would never let go.
Bring also took to Instagram to share how devastated she was about Saget's death. She posted a slideshow with pictures of the fun moments she had with Saget and wrote:
"A loss too big to express. The capacity in which he loved was unmatched. Every text or conversation he had to be the last one to say 'I love you,' even if it was already said."
Saget left behind his wife Kelly Rizzo and his three daughters, Aubrey, Lara, and Jennifer. They were all born during his relationship with his first wife, Sherri Kramer. Following Saget's passing, Rizzo said he was her whole heart.
She admitted to being broken and in disbelief. While she didn't want to share details about Saget's death because it was still too fresh, she appreciated all the love and kind messages from friends, colleagues, and fans. Rest in peace, legend.
Please fill in your e-mail so we can share with you our top stories!