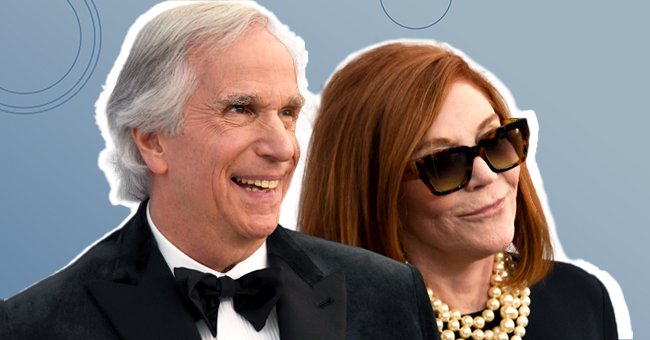 Getty Images
Henry Winkler's Marriage of 43 Years Might Never Have Happened as Wife Turned Him Down at First Meeting
Veteran actor Henry Winkler has been married to Stacy Weitzman for over forty years. Winkler still vividly recalls what occurred the first time he laid eyes on his spouse, who was challenging to court.
Comedian Henry Winkler met his lovely wife Stacy Weitzman in 1976 when he starred on the hit sitcom "Happy Days" as Arthur "Fonzie" Fonzarelli. He revealed to People in 2019 that he still remembered the first time he fixed eyes on her in detail sharing:
"She was wearing purple parachute pants, and she had red hair, and without her even saying a word, I thought, 'Woah beautiful woman standing in front of me.'"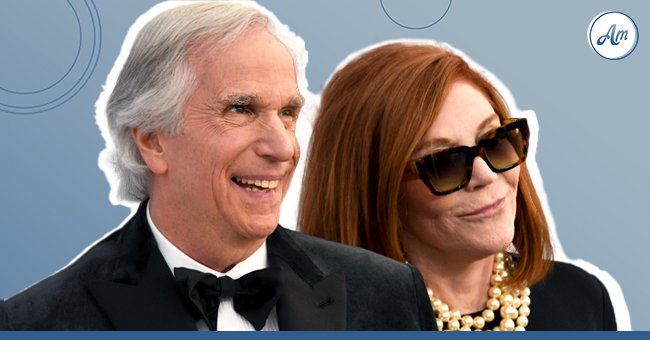 Actor Henry Winkler and wife Stacy Weitzman attend the 25th Annual Screen Actors Guild Awards at The Shrine Auditorium on January 27, 2019 in Los Angeles, California | Photo: Getty Images
A GLIMPSE INTO THEIR LOVE STORY
"I came back to the store the next week, and she was there. And within 10 minutes, I learned how strong she is," Winkler continued to explain.
The executive producer shared he offered to take out his future wife for a soda and told her he first had to make a quick stop to buy a wedding gift, but Weitzman turned him down:
"She said, 'I am not a gift service!' But then she changed her mind, and we went across the street and had ginger ales."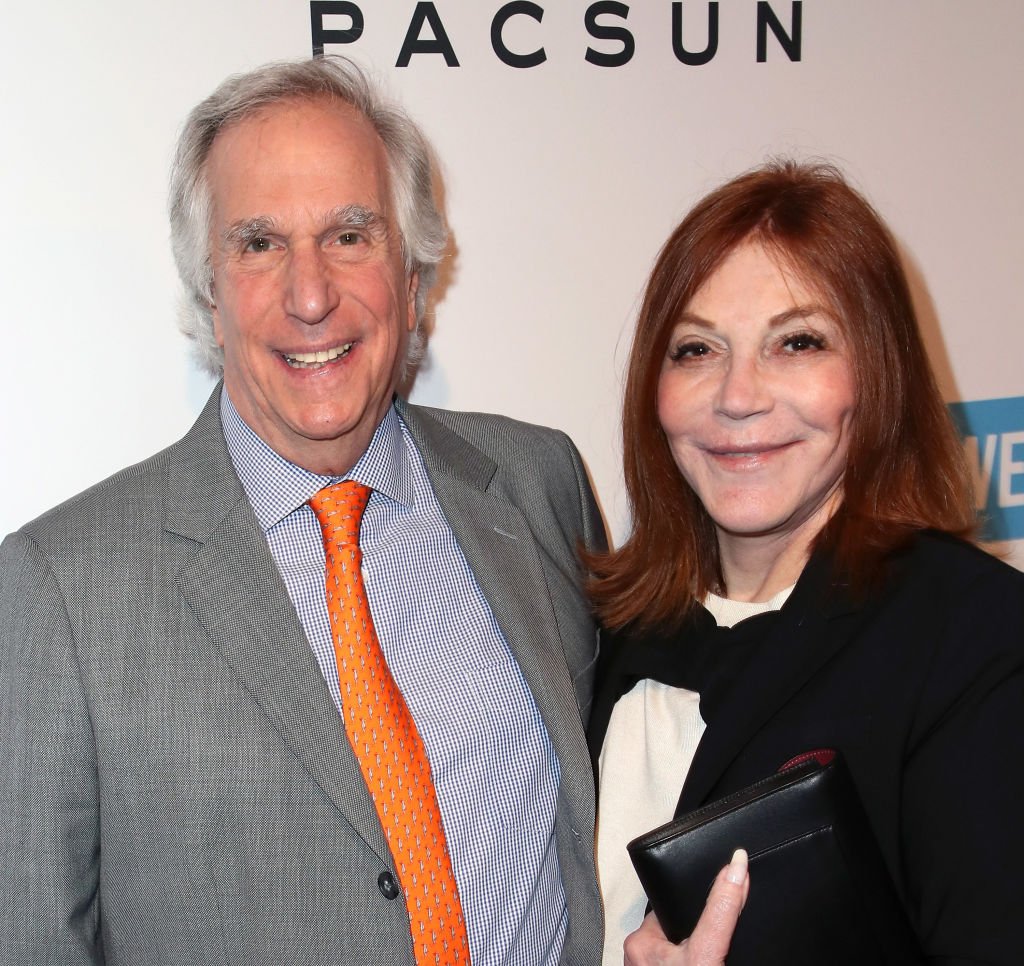 Henry Winkler and Stacey Weitzman attend Party with a Purpose x PacSun WE Day pre-party at The Peppermint Club on April 18, 2018 in Los Angeles, California | Photo: Getty Images
Within weeks, Weitzman and her then four-year-old son Jed moved in with the "Barry" star. She and Winkler dated for two years before they made things official.
The couple got married in 1978 in the Manhattan synagogue where Winkler was bar mitzvahed. The two-time Golden Globe award winner rose to superstardom through television and graced the covers of magazines, T-shirts, and lunch boxes during that period. Weitzman once revealed:
"People would rush up to Henry and literally walk over my feet. One time I said, 'You've just completely ruined my stockings.' And this woman said, 'But I love Fonzie!'"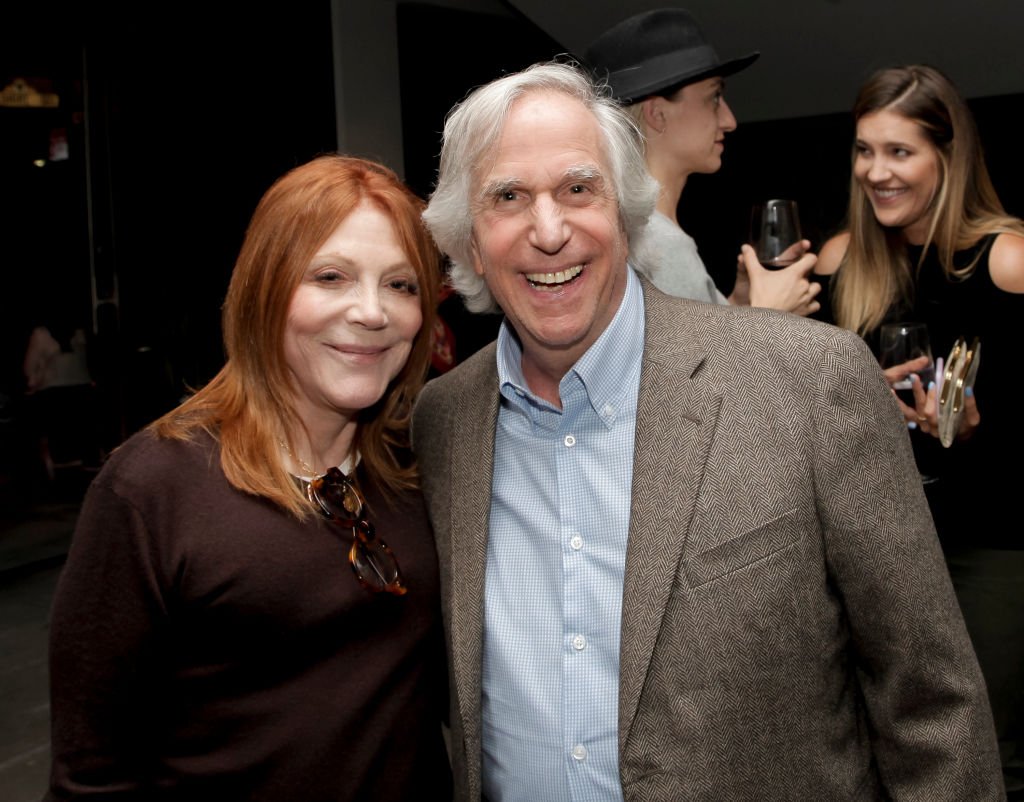 Stacey Weitzman and Henry Winkler attend the Premiere of HBO's "If You're Not In The Obit, Eat Breakfast" on May 17, 2017 in Beverly Hills, California | Photo: Getty Images
Apart from diehard fans stepping over her in public, the now 74-year-old stood by her husband's side as he navigated his career post- "Happy Days" and was by his side when he won an Emmy Award in 2018.
She once said that one of the most amazing things is being able to grow with someone, talking about her four-decade-long marriage, adding:
"We're not the same people we were when we got married. But certain of the tenets you hold dear are all still intact."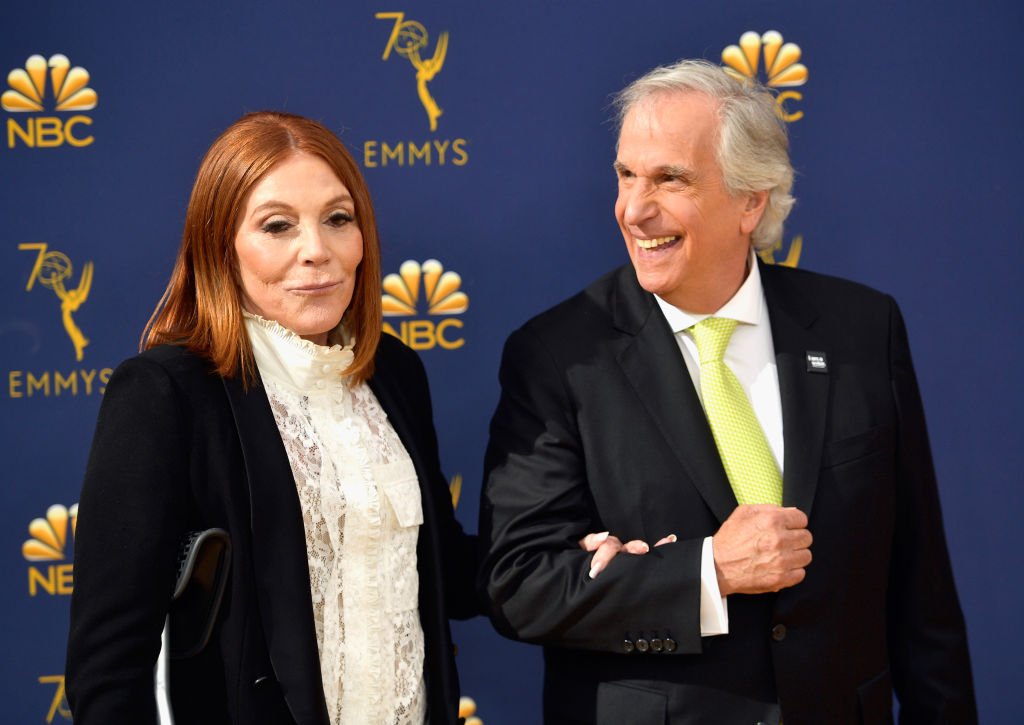 Stacey Weitzman and Henry Winkler attend the 70th Emmy Awards at Microsoft Theater on September 17, 2018 in Los Angeles, California | Photo: Getty Images
Weitzman went on to admit that it does take work but that there are bumps along the way, "and you get a little off-kilter, but if you have the ability, your relationship only gets better."
Winkler himself added that he and his spouse enjoy fishing together and spending time with their grandchildren. "We enjoy going to the movies together. We truly enjoy each other every day," he shared.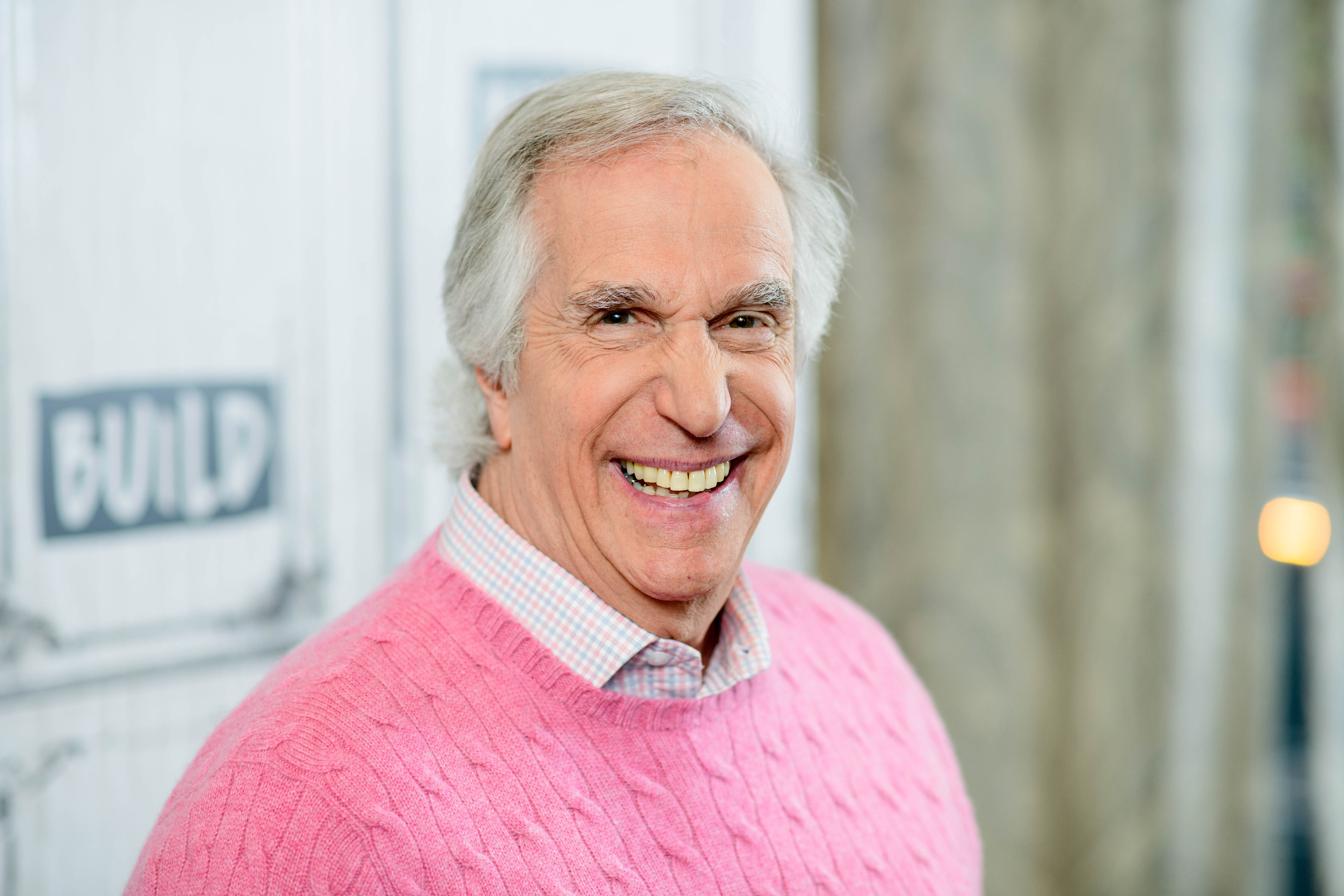 Henry Winkler discusses "Barry" with the Build Series at Build Studio on April 25, 2018 in New York City | Photo: Getty Images
SECRET TO A LONG-LASTING MARRIAGE
On what the secret to their long-lasting marriage is, Weitzman revealed during a red-carpet interview in September 2019 that relationships last only if two parties are committed to making them last:
"Henry likes to say communication. I like to say just stubborn staying."
"The Waterboy" star echoed his wife's statement adding that having a strong will and "saying yes" were essential elements to possess.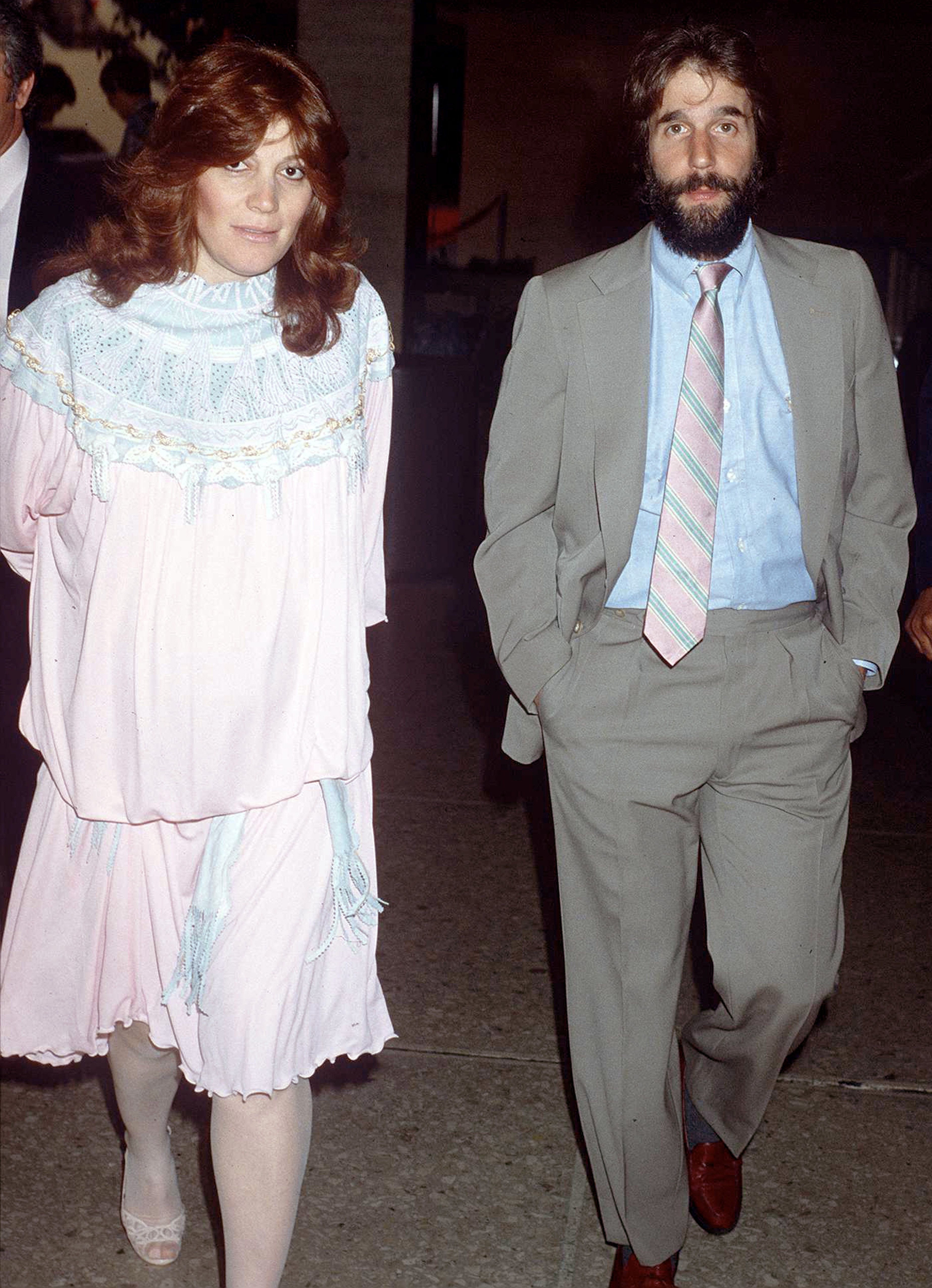 Pictured: Director and producer Henry Winkler with his wife Stacey Weitzman, circa 1990 | Photo: Getty Images
WEITZMAN'S BATTLE WITH BREAST CANCER
Though they have been together for so long, their union has not been easy over the years as they experienced some health issues. Weitzman previously battled and beat breast cancer twice.
She was first diagnosed in 2000 and underwent treatment, and it went into remission. But the disease returned in 2007. Weitzman had a double mastectomy that year and has been cancer-free ever since.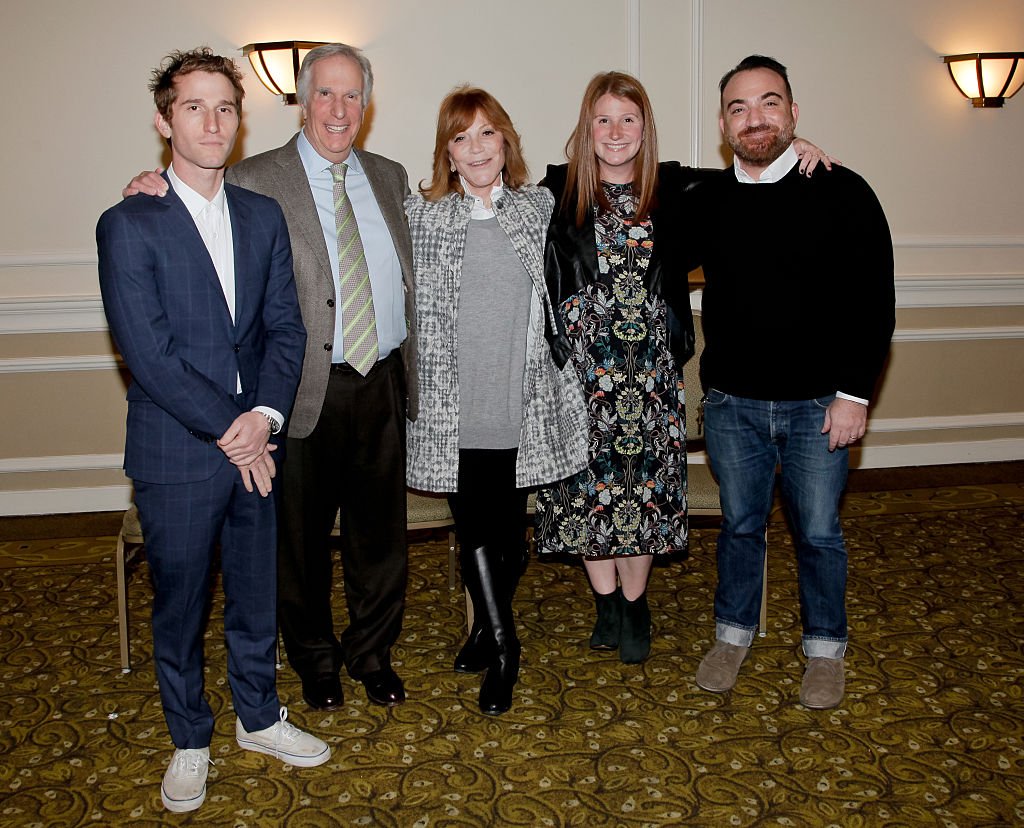 Pictured: (L-R) Max Winkler, Henry Winkler, Stacey Winkler, Zoe Winkler and Jed Weitzman honor Henry Winkler as he receives the Pacific Pioneer Broadcasters Lifetime Achievement Awards at Sportsmens Lodge on January 29, 2016 in Studio City, California | Photo: Getty Images
PROUD HANDS-ON PARENTS
Winkler, 76, and Weitzman are parents to three adult children, son Max, 38, and daughter Zoe, 42. Weitzman welcomed her first child, son Jed, 51, with her former husband, entertainment lawyer Howard Weitzman.
She and Winkler welcomed their first child together, Zoe, in 1980, and their second Max followed soon in 1983. Each of the siblings has interesting career paths.
ZOE & MAX
Zoe is a Loyola Marymount University graduate, and unlike her famous dad, she opted for a different yet noble career path and chose to become a nursery school teacher.
She is the co-founder of an organization called This Is About Humanity, which focuses on raising awareness about separated and reunited families.
Henry Winkler and his son, Max, pose between serving meals at the Los Angeles Mission and Anne Douglas Center's Thanksgiving Meal for the Homeless on November 23, 2005 in Los Angeles, California | Photo: Getty Images
Zoe is also a mother and a wife, respectively. She is married to actor, writer, and producer Rob Reinis, 48. The couple shares two kids.
Meanwhile, her brother Max did follow in their father's footsteps and currently has a career in showbiz as a screenwriter, a director, and a producer. He has been behind the camera for popular shows such as "Crazy Ex-Girlfriend" and "New Girl."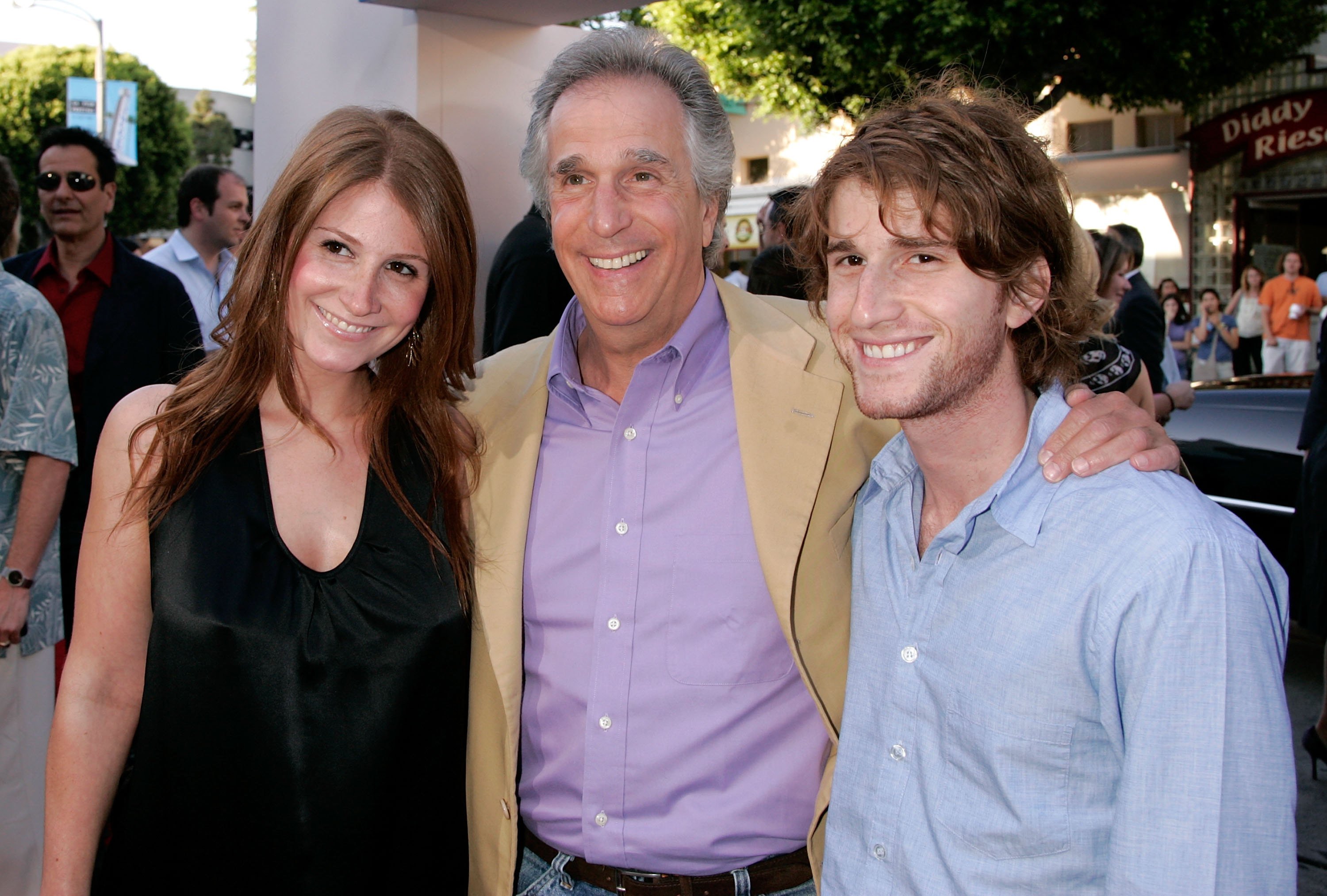 Henry Winkler with son Max Winkler and daughter Zoe Emily Winkler arrive at Sony Pictures premiere of "Click" at the Mann Village Theater on June 14, 2006 in Westwood, California | Photo: Getty Images
THEIR BOND WITH DAD
Winkler and Weitzman provided a normal upbringing for their brood despite all the attention they received during the height of his successful Hollywood career.
Weitzman revealed to People in 2001 at the family's 12-room house in Los Angeles that during the "Happy Days" era: "We had dinner together every night. If there was a PTA meeting, Henry went."
Zoe added on to what her mother said and shared her father used to drive her to school on a daily: "Dad took me to school every day of my life until I was 16 and got my license."
JED & WINKLER'S TROUBLE LEARNING
Meanwhile, Winkler's stepson Jed who graduated from Georgetown University had trouble learning in grade school. He and his wife took him to an educational therapist for help, and that was when they discovered that their child had dyslexia, just like his stepdad.
While growing up, the "Click" star had a rough childhood as he struggled with his studies, and on top of that, his parents told him that he was stupid.
As a result, Winkler lost his self-esteem and developed self-doubt, but he managed to get enrolled at Boston's Emerson College and graduated in 1967. He later attended Yale School of Drama, and it was not until his thirties that he learned that he had the same learning disability as his stepson.
Please fill in your e-mail so we can share with you our top stories!
The information in this article is not intended or implied to be a substitute for professional medical advice, diagnosis or treatment. All content, including text, and images contained on news.AmoMama.com, or available through news.AmoMama.com is for general information purposes only. news.AmoMama.com does not take responsibility for any action taken as a result of reading this article. Before undertaking any course of treatment please consult with your healthcare provider.