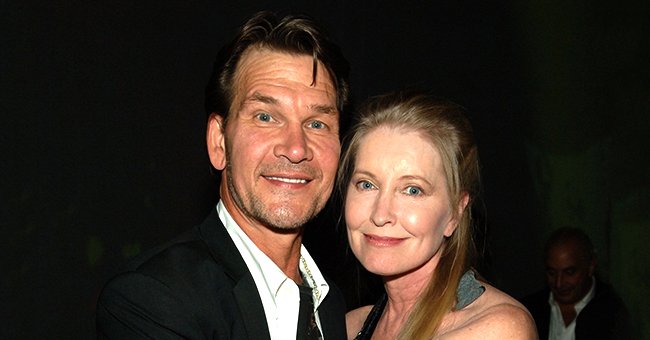 Patrick Swayze and His Wife Lisa Niemi | Source: Getty Images
Patrick Swayze Never Got to Be a Father after Declaring His Strong Devotion to Wife of 34 Years
Actor Patrick Swayze enjoyed several decades of romance with his longtime lover, Lisa Niemi; however, the couple never had children. Here's why.
Patrick Swayze was an incredible talent during the decades he graced Hollywood. The late movie star quickly won thousands of fans with his charms and acting skills.
Besides being a talented actor, Swayze was equally good-looking. His looks made him one of the most wanted actors of his time, and in 1991, he was recognized as the Sexiest Man Alive.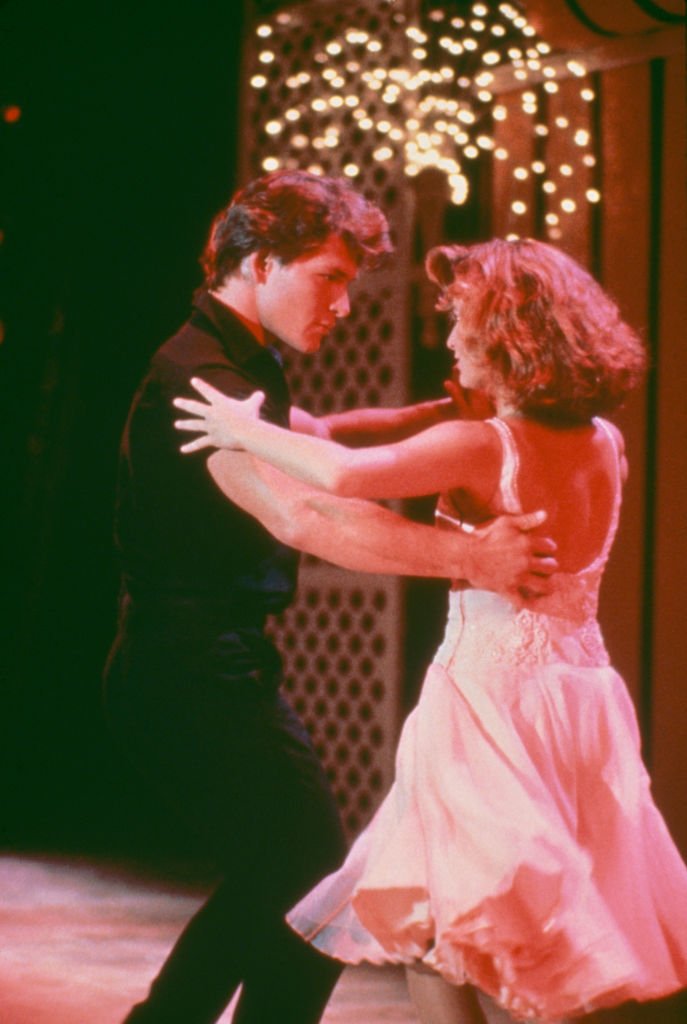 American actors Patrick Swayze (1952 - 2009) and Jennifer Grey star in the film 'Dirty Dancing', 1987. | Source: Getty Images
The Golden Globe-nominated actor featured in popular films such as "Dirty Dancing" and "Ghost." Swayze began his career as a dancer, but a series of injuries crushed his dancing dream, leaving him no choice but to pursue a career in acting.
Swayze was a natural talent. His years in Broadway were met with remarkable success. Movies like "The Outsiders" paved the way for him to become a recognized Hollywood star. Some of his other works included "Point Break," "To Wong Foo," "Thanks for Everything!" And "Julie Newmar."
Despite his career success, the best of Swayze's life was his romance with his heartthrob Lisa Niemi. The couple enjoyed one of the longest unions in Hollywood, and Niemi stood by him until his sad death in 2009.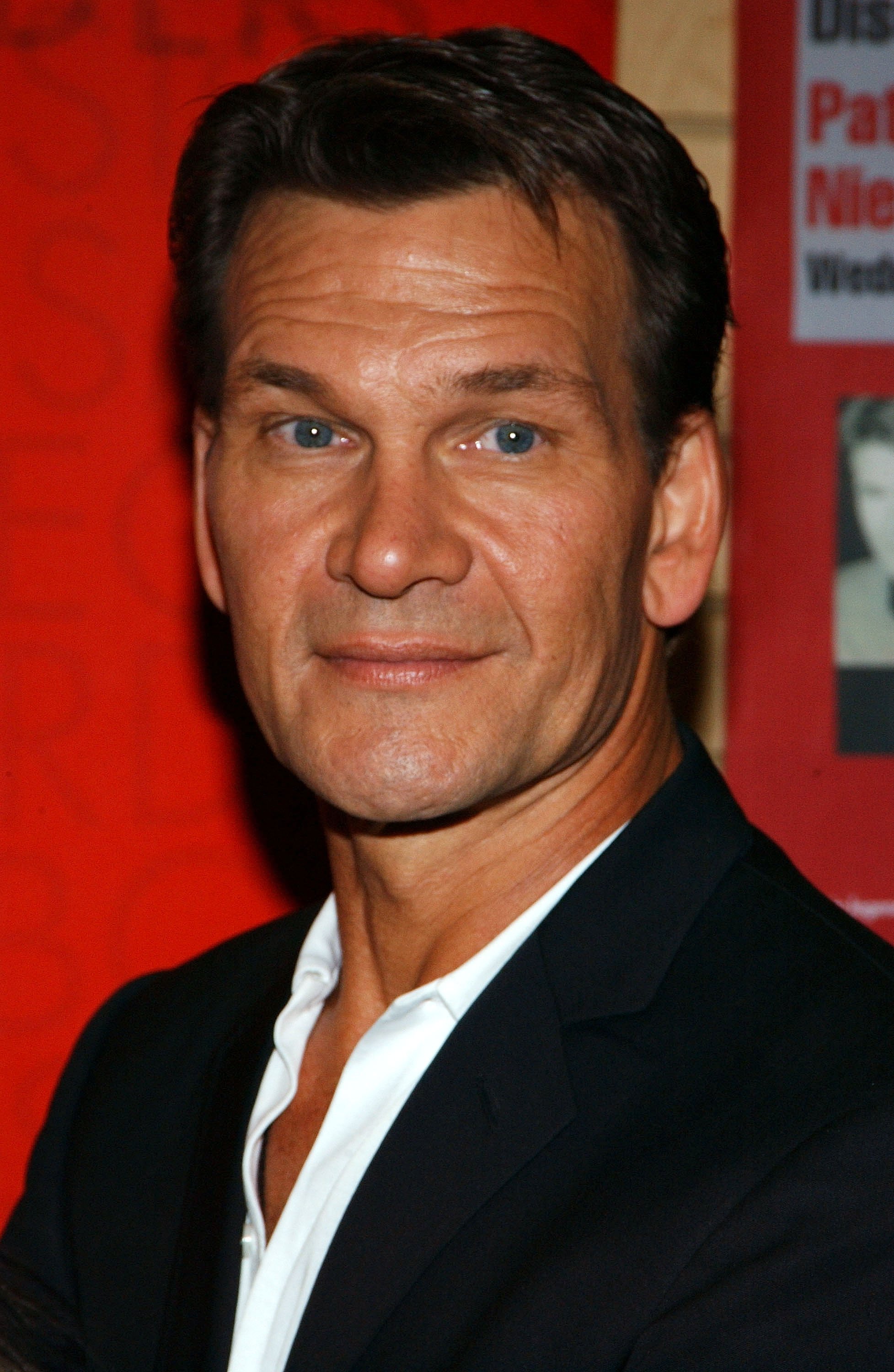 Actor Patrick Swayze appears at Borders Bookstore to sign copies of his new movie "One Last Dance" August 24, 2005 in New York City. | Source: Getty Images
Like Swayze, Niemi is an actress and a director. Some of her credits include movies like "One Last Dance," "She's Having a Baby," and "Super Force." Asides from being an actress, Niemi was also Swayze's longtime wife.
The former couple shared a similar interest in dancing. Their passion for ballet brought them together as teenagers. He was 19 at the time, while Niemi was 15. They met at his mother, Patsy's, ballet school in Houston. Like most teenage romances, there was a first-time spark.
Swayze felt something he had never felt for someone else when he met the teenage Niemi. According to him, she felt like the smartest girl he ever knew, and for many years, Swayze felt he did not deserve her.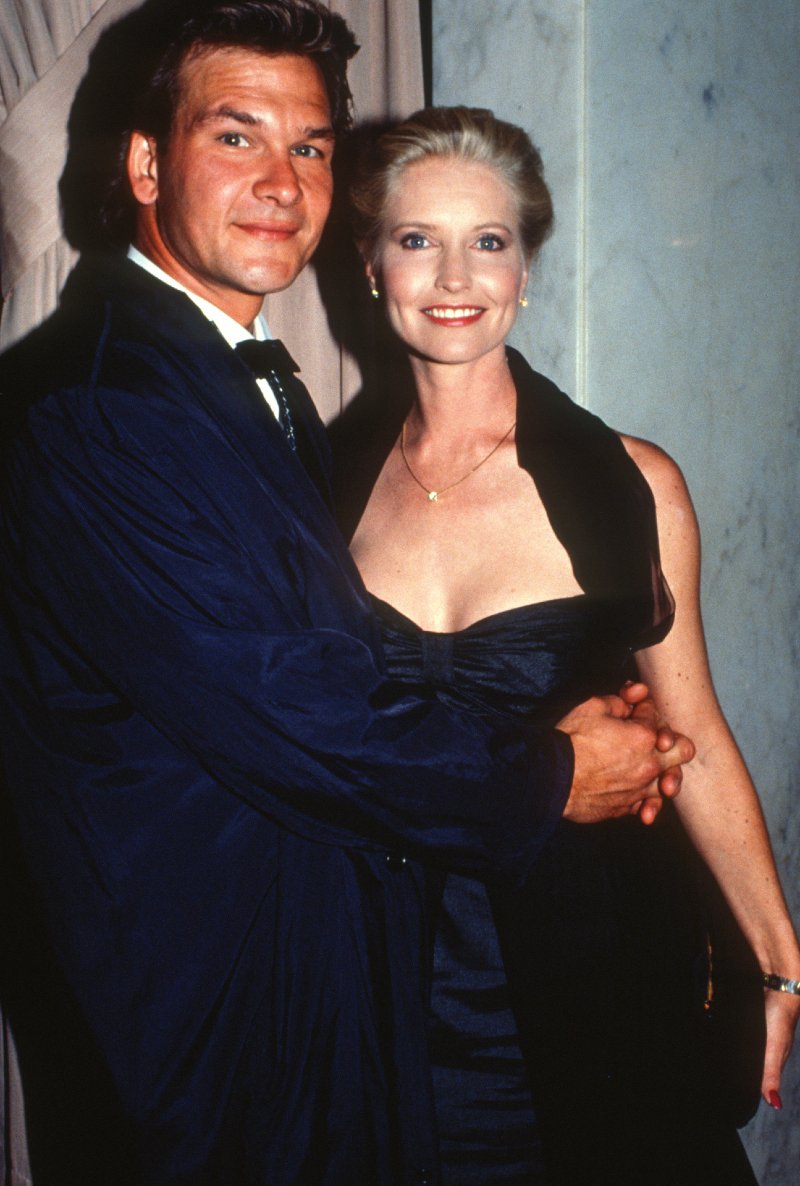 Patrick Swayze and Lisa Niemi photographed circa 1985. | Image: Getty Images
A few months before his death, Swayze said he was hopeful he would survive his ordeal.
Niemi felt a similar spark when she locked eyes with the then aspiring dancer. According to her, "it was like everything came alive." She further added that all she saw was pure gold when she looked at him.
A good friendship followed their first meeting, and it did not take long before they walked down the aisle. As Niemi recalled, she went off to New York to pursue a dancing career on scholarship.
Swayze already lived in New York for some years and asked her to move in with him. The apartment was supposed to house other dancers. However, two people left the house days after she moved in.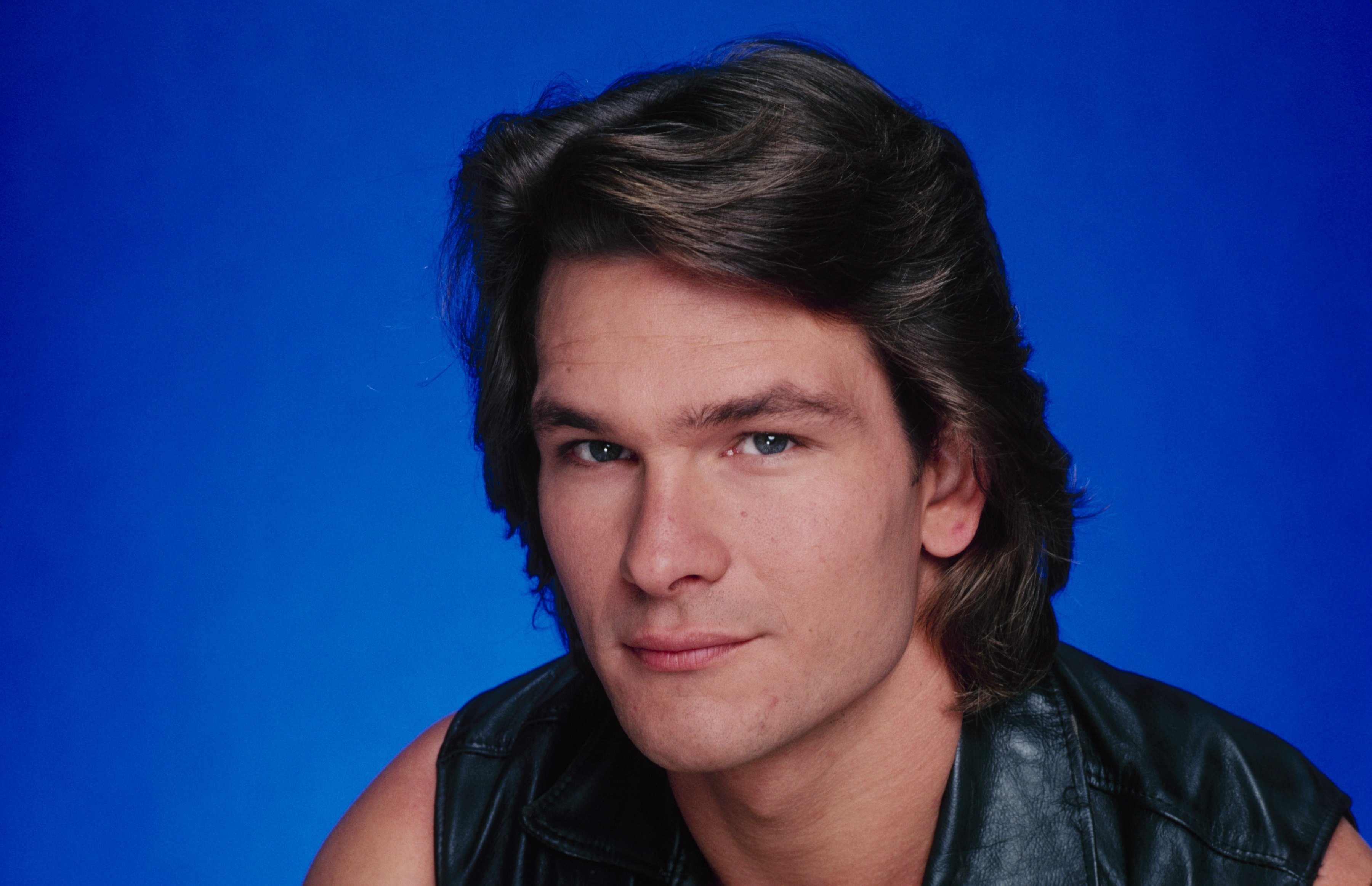 A portrait of the actor Patrick Swayze, in 1982. | Source: Getty Images
The lovebirds were suddenly left alone, but Niemi was not thinking of a romantic relationship. She was simply there to pursue her career. However, Swayze was a go-getter. An air of romance was already building between them, and he wasted no time in bringing it up.
They lived together for a year and were having a good time when Swayze proposed to her. At first, Niemi was in terror, but they walked down the aisle as a young couple a month later.
Niemi admitted that it was a big risk given their young age, but it's a decision she is glad they made. According to her, they grew to be strong together. Their wedding day was a peek into the beautiful life they had together.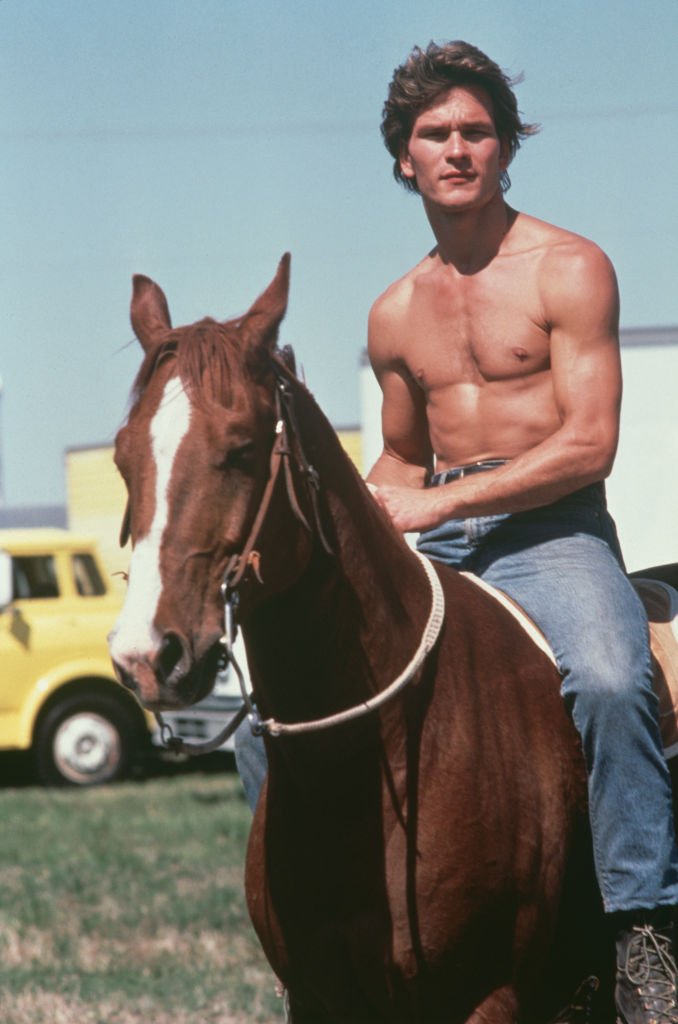 Patrick Swayze on the set of "The Outsiders", circa 1982. | Source: Getty Images
Their wedding took place in the backyard of her Houston home while their reception was held at Swayze's family dance studio. The young couple looked stunning in their outfits.
Swayze rocked a matching suit while Niemi wore a handmade white dress. The gown was a sleeveless flowing dress that perfectly matched her physique. In addition, Swayze's blue suit rhymed with his stylish '70s hairstyle.
Swayze and his bride enjoyed a remarkable bond. Besides being married, they were equally involved in each other's careers and sometimes worked together. Swayze credited Niemi with helping him work on his routines. Speaking of her help, he said:
"I'd be dead without her. She helped me break my self-destructive tendencies. I was an insecure little baby. I don't ever see us apart. She's my creative partner."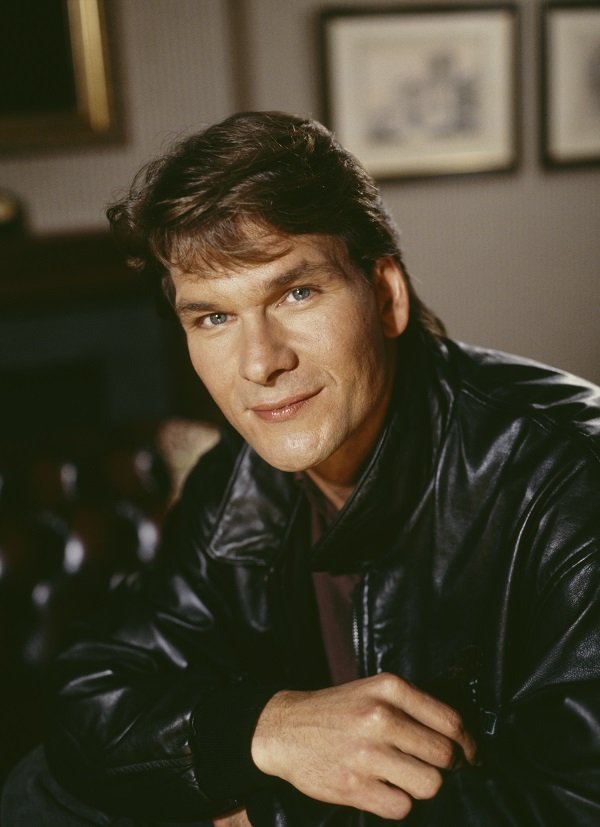 Portrait of Patrick Swayze circa 1990 | Photo: Getty Images
Their romance inspired the 1987 movie "Dirty Dancing" soundtrack, which Swayze wrote. Some of their Hollywood friends observed their romance and bond. It was clear they were an inseparable pair.
Although Swayze and his wife lived together happily for decades, there was one missing piece in their lives; children. The couple never had any kids, and it was a source of concern for them.
Niemi had issues conceiving, and when she did, they suffered a miscarriage. This was a massive blow to their dreams of becoming parents.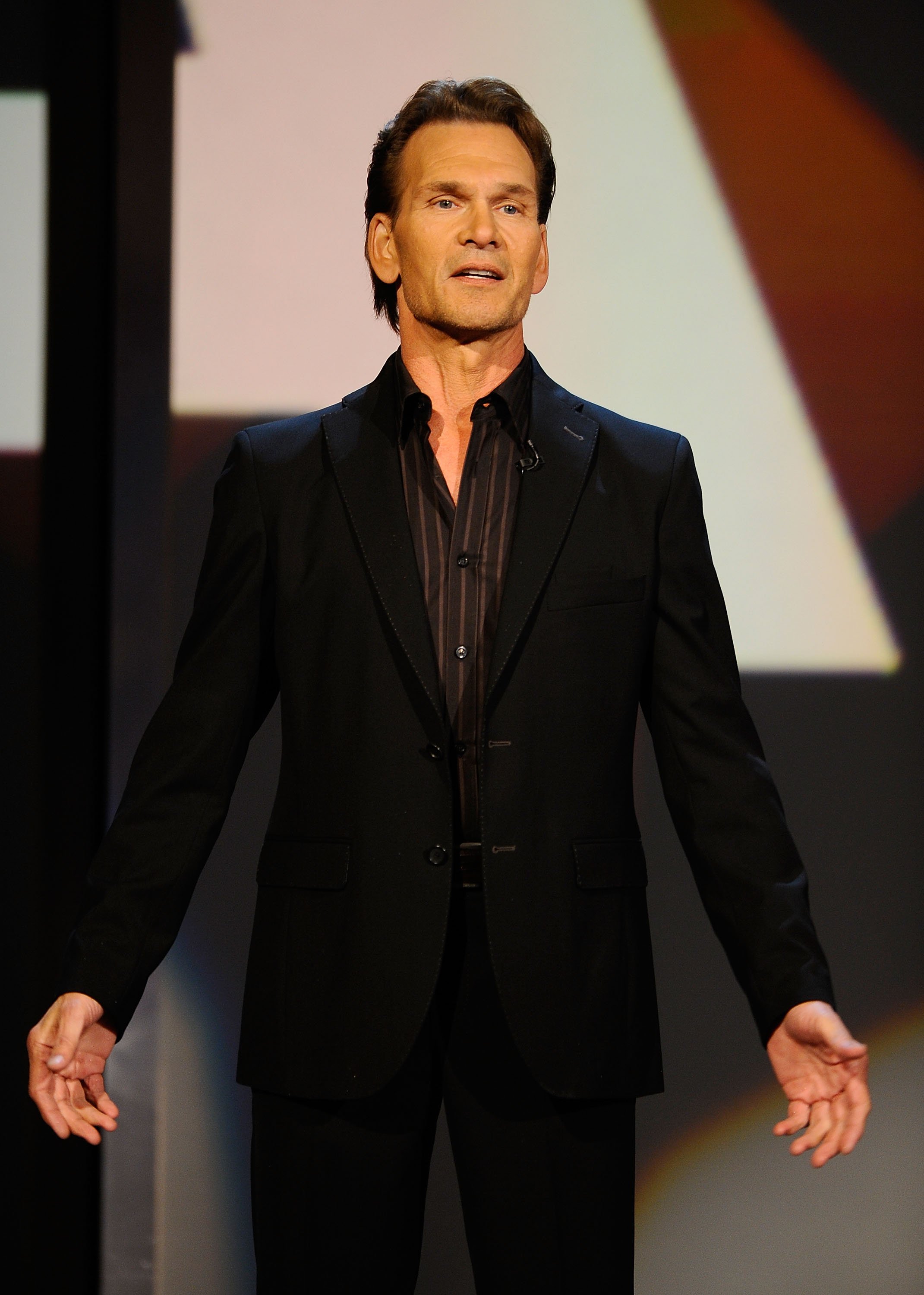 Patrick Swayze attends Stand Up To Cancer at the Kodak Theatre on September 5, 2008 in Hollywood, California. | Source: Getty Images
She later encouraged Swayze to adopt kids, but the actor insisted on experiencing parenting with her. After suggesting an adoption to the late actor, Niemi recalled,
"I said, 'you know, how would you feel about adopting?' He got very teary-eyed, and he said, 'I want to have children with you.'"
Many others close to Swayze, aside from Lisa, were aware of his wish to start a family. His former manager Kate Edwards said in a documentary, "Patrick very much wanted to be a father because I think he wanted to be as good a father to his child as his dad had been to him."
Swayze was described as a lovely uncle to the kids close to him, but he never wanted to see his beloved wife hurt from their inability to have children. So, they channeled their love to their pets and became huge animal lovers.
In 2009, Swayze was reported dead at age 52. His death came after a short battle with pancreatic cancer. The actor battled the disease for 20 months and died surrounded by his family.
A few months before his death, Swayze said he was hopeful he would survive his ordeal. However, his family has done their best to keep his memory alive since his passing.
Please fill in your e-mail so we can share with you our top stories!