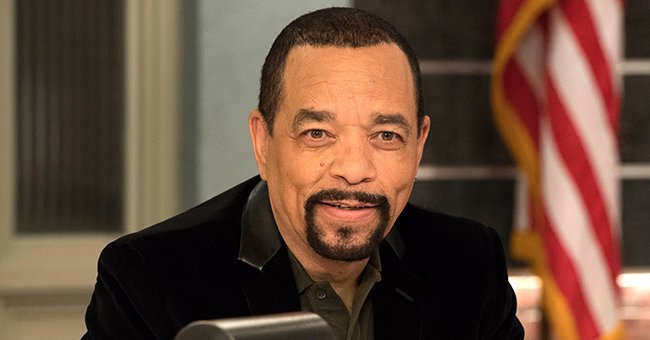 Getty Images
NCIS' Ice-T Waited Only 2 Months to Marry 20-Years-Younger Coco Austin After Ozzy Osbourne Inspired Him
Famous Rapper Ice-T was left stunned by the physical attributes of Coco Austin when they met on the set of a movie. The pair developed an instant bond that has surprisingly lasted decades.
American Rapper and Actor Tracy Marrow, popularly known as Ice-T, raised a few eyebrows when he married model Coco Austin just a few months after meeting her.
The couple has been inseparable since, in contrast to people's expectations. Their decades-spanning relationship, which also includes two wedding ceremonies, seems to be getting stronger.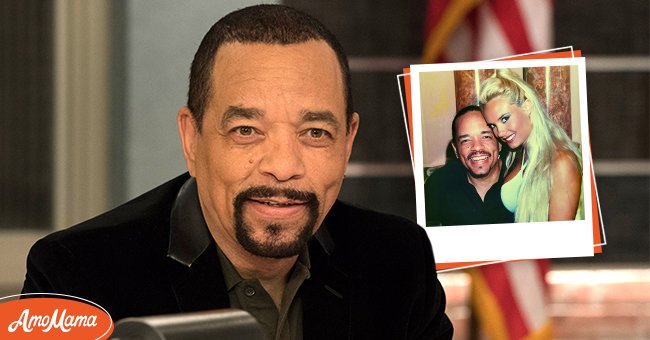 Rapper and Actor, Ice-T on "Law&Order: SVU" [left] Photo of Ice-T's wife Coco Austin and their daughter Channel [right] | Photo: instagram.com/coco Getty Images
Ice-T was on a movie set when some of his friends saw Austin, who was also working on the scene and believed he would like her. Afterward, they arranged that Austin work close to him so he would notice her.
Their plan worked because the rapper was instantly attracted to Austin when he saw her. He was stunned by how beautiful the model looked and walked over to tell her.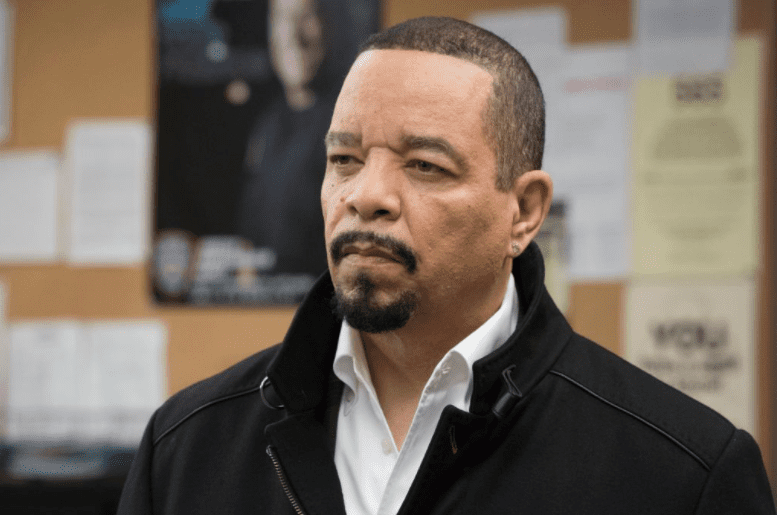 Ice T on Season 21 of "Law & Order: Special Victims Unit" | Photo: Getty Images
He inquired if she had ever thought of dating a gangster rapper, and when Austin asked if he was an excellent gangster rapper, Ice-T replied:
"Well, baby, you take the 'n' off 'nice,' and you get 'Ice.'"
Ice-T, at the time, was looking for a partner to get serious with. He and Austin started talking, and the rapper realized she was a lovely person.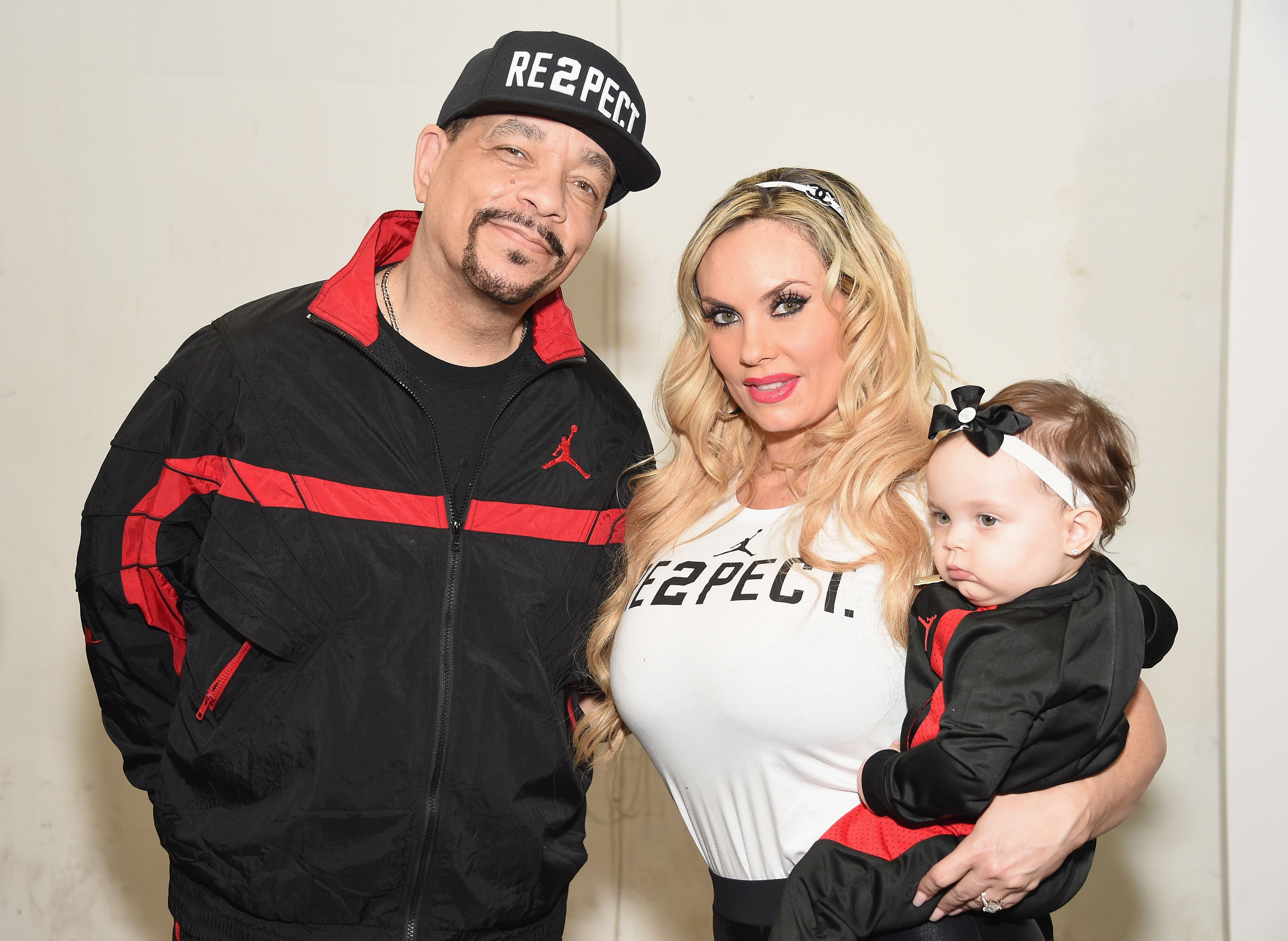 Ice-T, Coco Austin and Chanel at the Rookie USA fashion show on February 15, 2017 in New York. | Photo: Getty Images
He admitted he was wrong in his preconception that Austin just wanted to party and have a good time. She turned out to be one of the nicest people he had ever met.
Ice-T and Coco Austin got married within two months of meeting, despite their 21 year age difference. Not many details about their first marriage are known except that it happened in December 2005.
However, five and half years later, the couple renewed their vows in a much-publicized ceremony.
The pair said their "I dos" for the second time at Hollywood's W Hotel in front of the cameras and multiple celebrity friends, including Snoop Dogg, Tila Tequila, Flavor Flav, and Archbishop Don Juan.
Coco Austin turned heads at the ceremony with her beautiful wedding dress. The then-32-year-old bride donned a white beaded dress that showed her lovely figure. She also topped that with a matching tiara.
On the other hand, Ice-T kept things low-key; the rapper showed up in a white tuxedo and capped it with a silver tie.
At the ceremony, family members were asked to speak. Austin's father claimed that being a dad means you worry about your little girls, but he was not worried because he believed his daughter was in good hands, even if he was to die the next day.
Ice-T's son from a previous relationship, Tracy Mowry, also proclaimed his love for his stepmother. The young man could not hold back his tears as he explained he loved seeing his father happy, and being with Austin certainly makes him happy.
The whole wedding ceremony was recorded to be shown on the couple's reality television program, "Ice Loves Coco."
After tieing the knot, the couple craved having a child. However, there were fears Austin would not give birth to a child after a doctor revealed in 2012 that her blood pressure was too high to carry a baby safely.
Thankfully, three years later, Ice-T and his wife Coco Austin welcomed their first child, a daughter named Chanel Nicole. The pair announced the arrival of their child by posting her picture on Instagram on November 29, 2015.
The model captioned the adorable photo featuring Ice, 57, and their baby girl with: "Thanks so much for all the warm wishes today. I'm doing great! I had the best delivery! I pushed Chanel out in 3 tries! This was taken not 5 minutes after delivery, called skin to skin contact… better for a more bonding experience."
Austin also documented the stages of her pregnancy on Twitter. She shared a picture of her baby bump, which was very small. But while her belly was not so big, her breasts were.
The model revealed her breasts became very big, and they would not stop growing. The couple's daughter Chanel is Austin's first child and Ice-T's third. The rapper had two adult children from previous relationships and an adult grandson.
The rapper's eldest child, LeTesha Marrow, was born on March 20, 1976. At the time of her birth, Ice-T was 18 years old and in a relationship with his high school girlfriend.
Ice-T's grandson, Elyjah Marrow, was born by his daughter LeTesha in 1995. The rapper's second child is his son Ice Tracy Marrow Jr. Ice-T welcomed his only son on November 23, 1991, while he was in a relationship with ex-girlfriend Darlene Ortiz.
ROMANCE AND SUCCESSFUL MARRIAGE
Speaking of his marriage to Coco Austin, Ice-T only realized he wanted the model to be his longtime partner after watching an episode of "The Osbournes."
Ice-T admired Ozzy Osbourne for a long time, and after watching that episode of their show, he realized Ozzy might not have been as successful without the help of his wife, Sharon Osbourne.
The rapper thought he needed someone like Austin to complement his artistry the same way Sharon did for Ozzy, so he decided to make the model his partner. The couple also compares themselves a lot to Sharon and Ozzy Osbourne.
According to Austin, Sharon was one of her idols because she was a strong woman who handled the business side of her relationship with Ozzy Osbourne well.
Even though Ozzy was a little wild, Sharon stood by him, and Austin could see a little bit of that trait in herself. Ice-T declared that just like Ozzy Osbourne was the illest guy in rock and roll, he is on the list of the top ten craziest artists in hip-hop.
The rapper also believes that people's perceptions of him and Austin are pretty wrong. Ice-T said he does not bury bodies in his backyard, and Austin is not off stripping at people's birthday parties as most might believe. He said:
"We're a normal couple with a normal relationship, and people are starting to see that."
The couple opened up their life to fans on their reality show "Ice Loves Coco," which follows their daily activities of the pair.
While Ice-T is starring in the TV series "Law & Order: Special Victims Unit," Coco Austin is helping to run his business as well as her own, which includes modeling and promoting her clothing line "Licious."
Please fill in your e-mail so we can share with you our top stories!