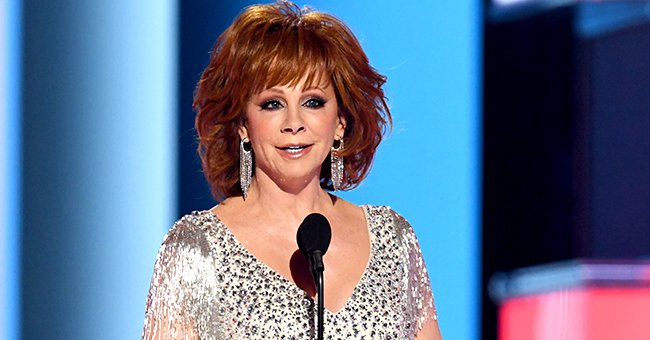 Getty Images
Reba McEntire's 1st Husband Divorced His Previous Wife after Their 1st Kiss - Inside Her 2 Rocky Marriages
Legendary country singer Reba McEntire has enjoyed a stellar music career selling more than 46 million records. But behind the scenes, the Grammy winner has gone through multiple divorces.
Reba McEntire was born in 1955 in Chockie, Oklahoma. Her father was an Oklahoma steer roper. McEntire was the third of four kids, and she grew up on a cattle ranch. She fell in love with the rodeo very young and wanted to be a barrel racer.
But in 1974, while still a student at Southeastern Oklahoma State University, she was asked to sing the national anthem at the National Finals Rodeo in Oklahoma City.
Reba McEntire | Source: Getty Images
Recording artist Red Steagall was at the rodeo that day and was impressed when he heard her sing. Afterward, Steagall helped McEntire land a record deal with Polygram Mercury.
Since then, McEntire has been a mainstay in the music industry. In 1982, her single, "Can't Even Get the Blues No More," reached number one, and not long after, she won a Grammy Award.
She has also sold over 46 million records, been on multiple tours, and made countless appearances on T.V. studios and Broadway stages. But in contrast to her prosperous career, the music star has not been successful in her marriages.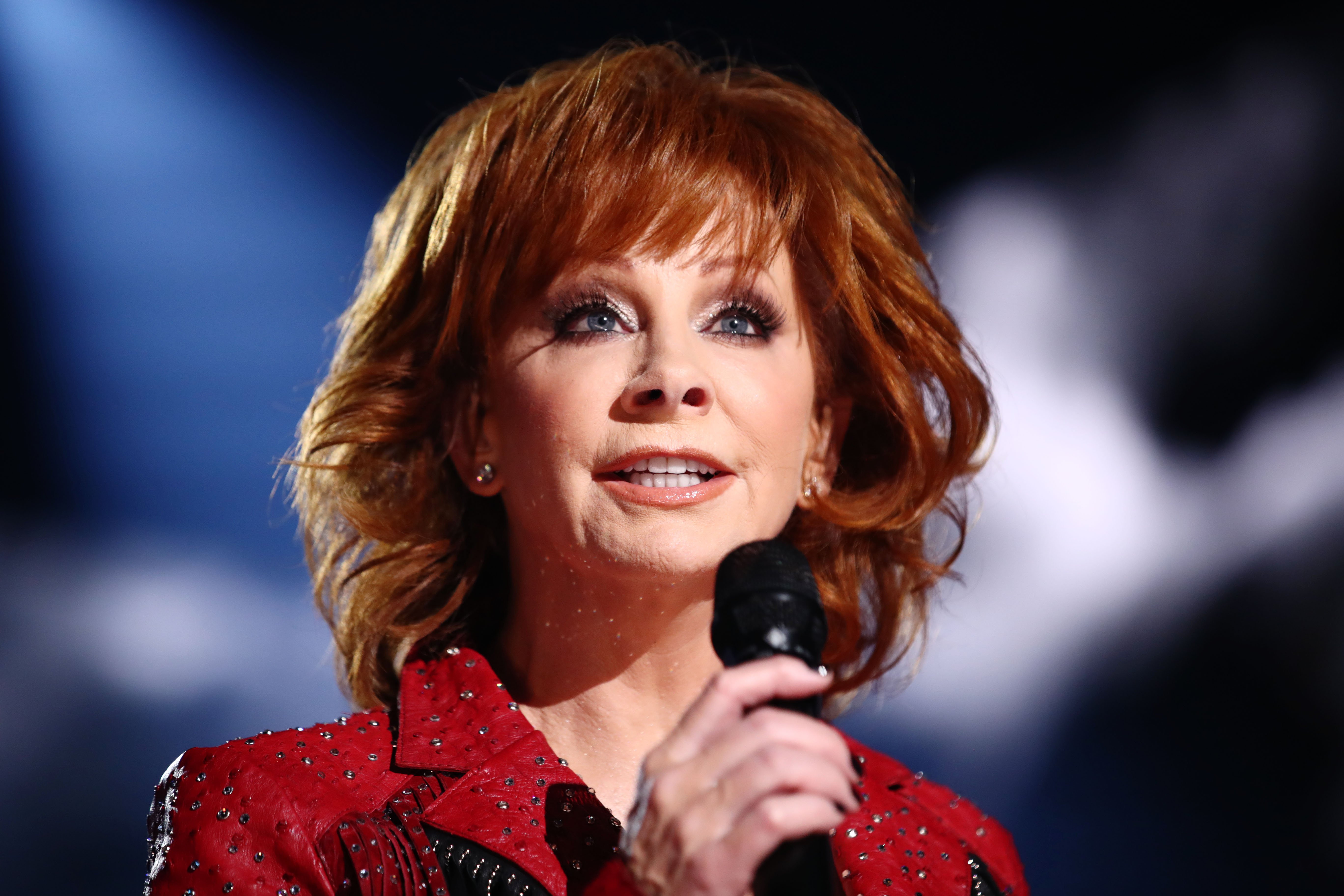 Reba McEntire performs onstage during the 54th Academy Of Country Music Awards at MGM Grand Garden Arena on April 07, 2019 | Photo: Getty Images
MCENTIRE'S FIRST MARRIAGE
In 1971, Reba McEntire was at a rodeo to support her sister Alice, who was competing in barrel racing, when she saw Charlie Battles riding his hazing horse and leading his bulldogging horse.
McEntire and Battles had never spoken, but she knew him by his reputation. Battles was a rodeo star and world champion steer wrestler in the International Rodeo Association. He won the titles in 1970 and 1971.
The singer was impressed by Battles' physical attributes but never thought the rodeo star would be interested in her romantically.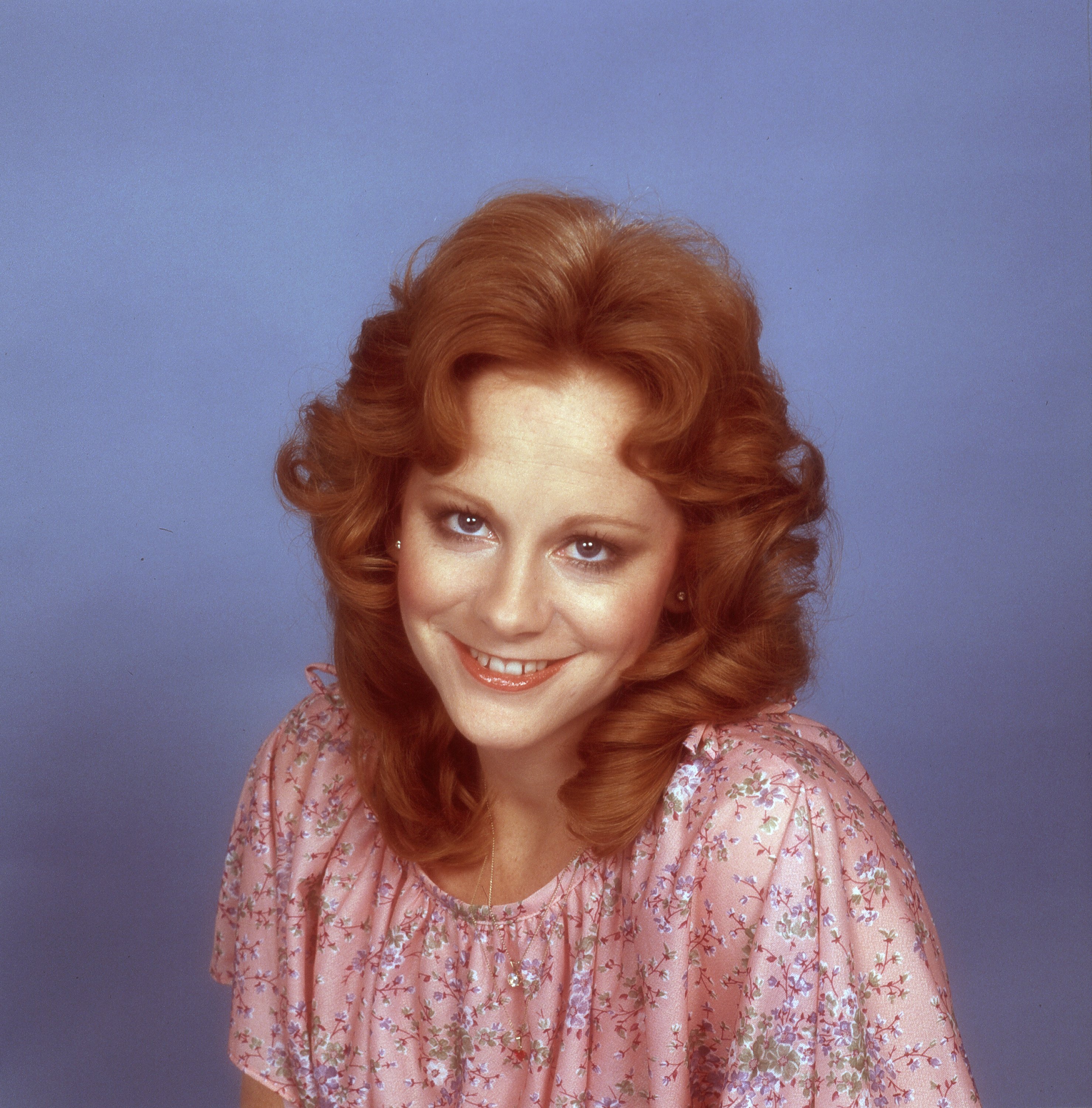 Country singer Reba McEntire poses for a portrait session in Nashville, Tennessee in circa 1976. | Photo: Getty Images
She walked down the fence and said hi to Battles, who in turn waved at her. McEntire initially thought she could match Battles and Alice but quickly abandoned that idea when she discovered Battles was married with two kids.
Afterward, McEntire, Battles, and Mike Saltzman, a bulldogger from Oklahoma, sat together laughing at a table when McEntire suddenly turned and kissed Battles.
She had been so carried away by the music, beer, and excitement of the rodeo that kissing Battles at the moment felt like the right thing to do.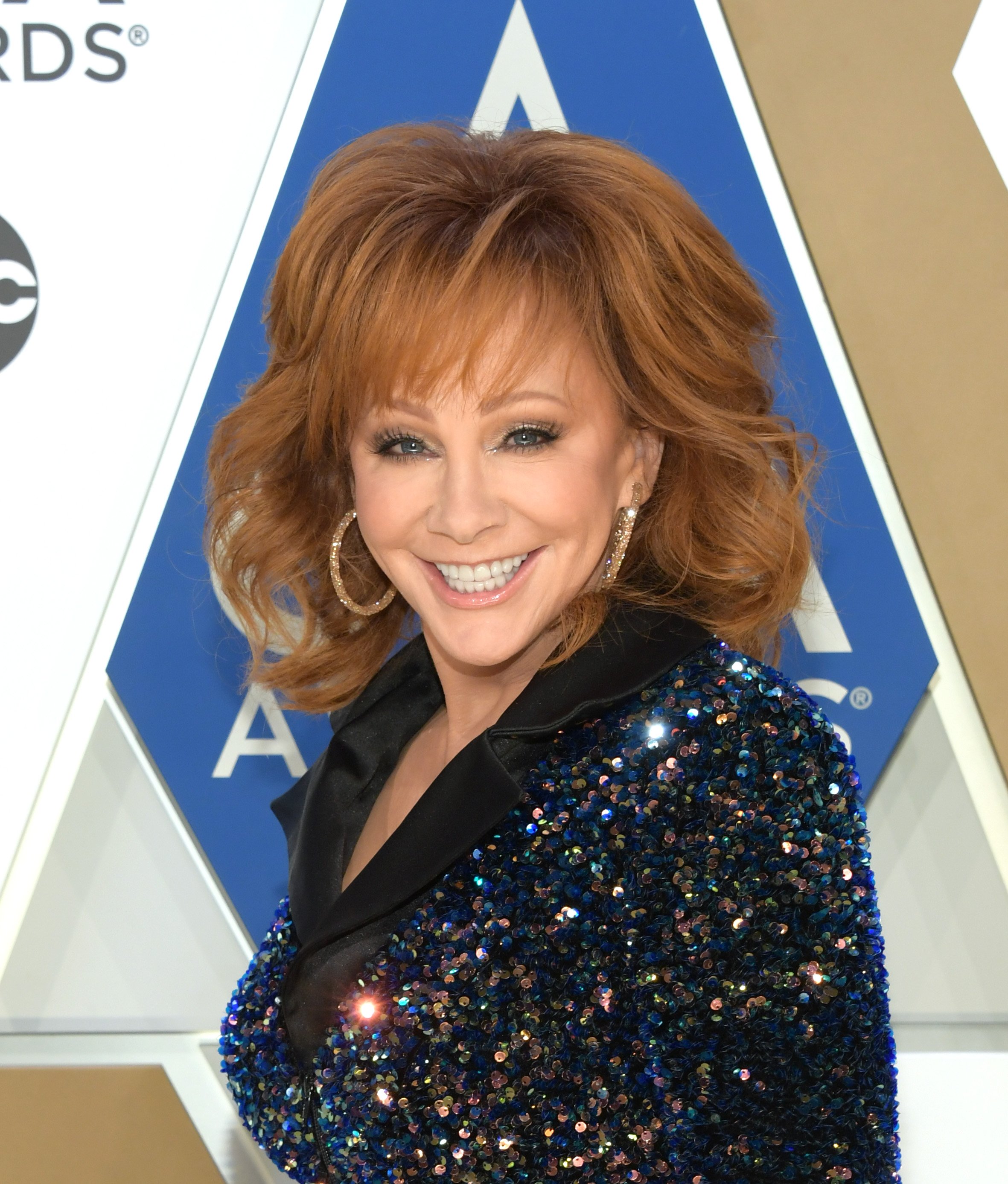 Reba McEntire attends the 54th annual CMA Awards at the Music City Center on November 11, 2020 | Photo: Getty Images
A week after the kiss, McEntire was practicing when she learned Charlie Battles had left his wife. She was shocked at the news. She knew Battles was unhappily married to his wife Sherrie, but there was no indication they were getting a divorce.
McEntire also found it challenging to believe Battles left his wife for her because she did not feel he was interested in her. Even though Battles was ten years older than McEntire, the rodeo star had a lot in common with her.
They both had a funny and light-hearted side, and he rodeoed and handled cattle like her dad. Battles was also very protective of her. In 1976, at just 21, McEntire married Charlie Battles. The couple participated in rodeos and ran a ranch together.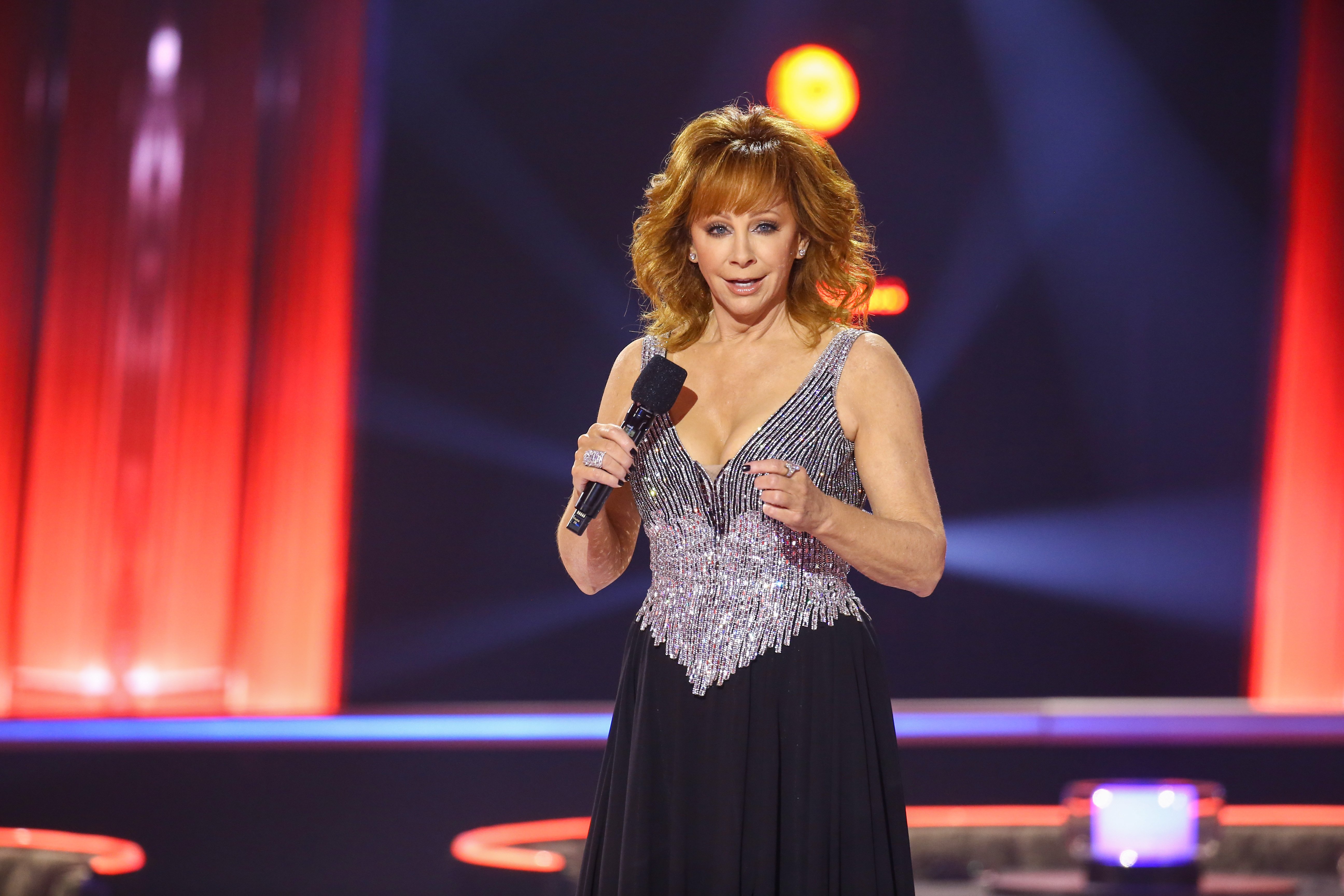 Reba McEntire speaks onstage during the The 54th Annual CMA Awards at Nashville's Music City Center | Photo: Getty Images
MCENTIRE'S DIVORCE FROM BATTLES
After their marriage, one of the couple's issues was about Battles' two sons, Lance and Coty, from his previous marriage to ex-wife Sherrie.
Battles worked very hard to get his kids to visit, but it was very tough on McEntire whenever his kids came over for school and summer vacations.
Being a stepmother was hard for McEntire because there were some resentments between the kids, their parents, and their grandparents. Sherrie once told McEntire to give birth to her own children when the latter inquired if she could see Lance and Coty.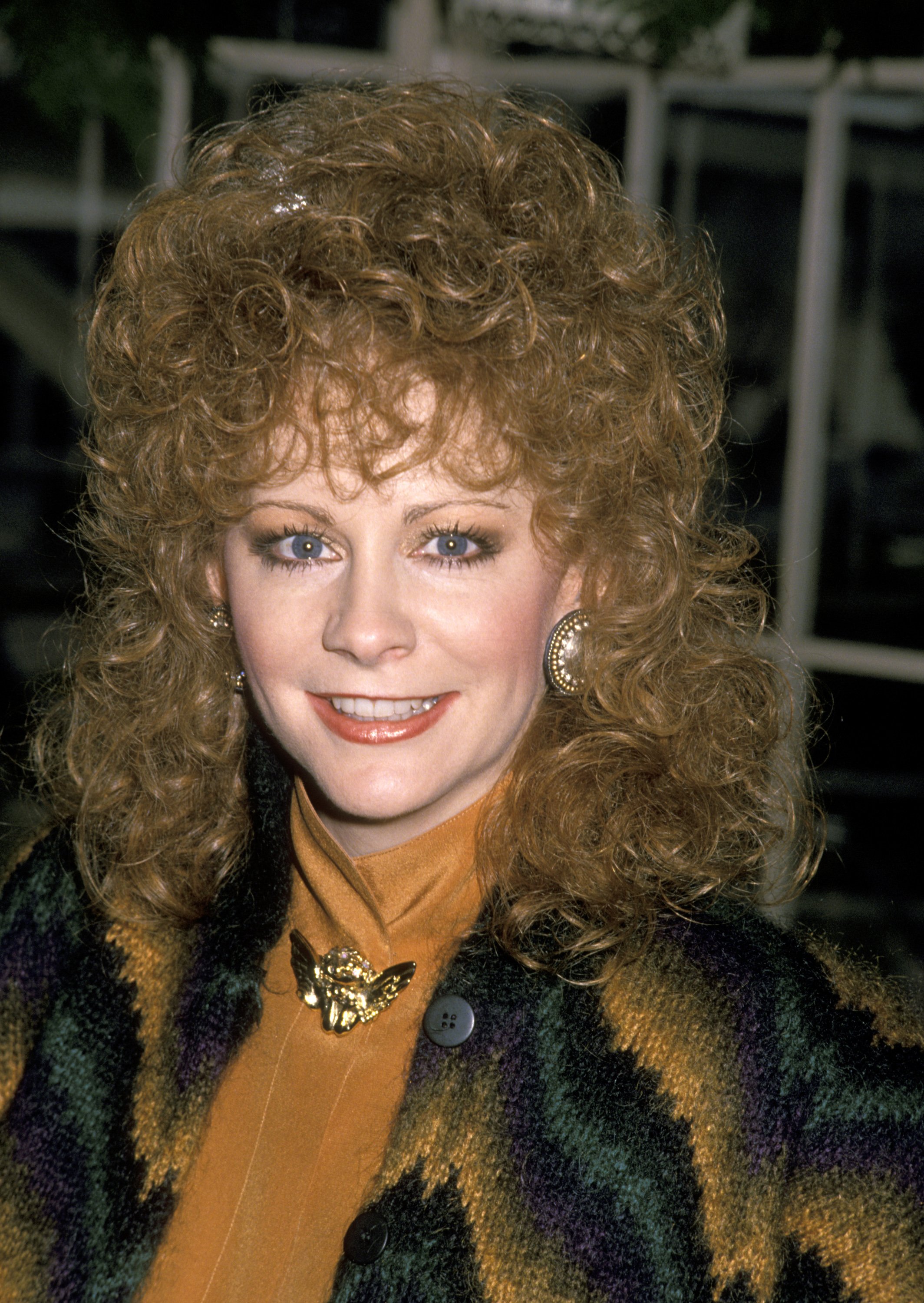 Reba McEntire at the 24th Annual Academy of Country Music Awards Nominations on February 28, 1989 | Photo: Getty Images
Also, as Reba McEntire's career as a musician was gaining traction, her husband, Battles, became less supportive. He refused to attend many of his wife's shows, and his disposition towards McEntire and her career was not encouraging.
Once, McEntire became particularly bothered about his behavior. She was hired to sing at a private party in Fort Worth, Texas, but it snowed heavily on the day of the event.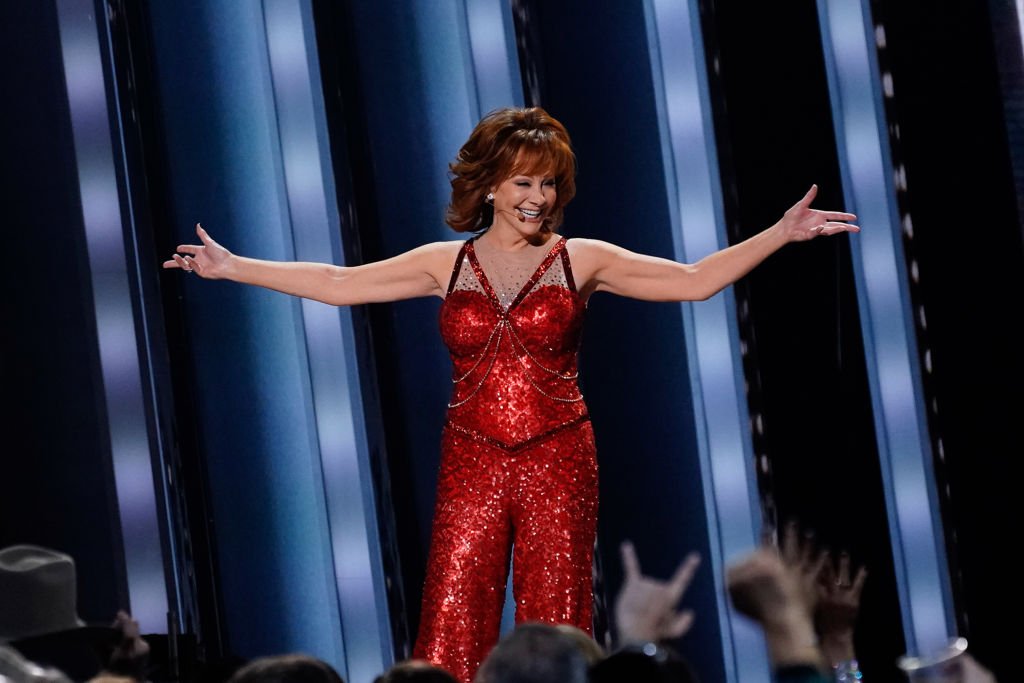 Reba McEntire performs onstage at the 53rd annual CMA Awards at the Bridgestone Arena on November 13, 2019 | Photo: Getty Images
She called down to Texas and was told the weather was better, and the party would still happen. McEntire then needed her husband's help to take her down to Texas because he was a more experienced driver.
Battles refused and said he was busy with something, so she drove through the ice storm herself. Things got a bit better between them when the musician started making money, and her husband slowed down on his career at the rodeo.
He became a little involved in helping her get bookings and saw to recording dates. Things became more manageable for McEntire, which meant the couple had more time to spend together.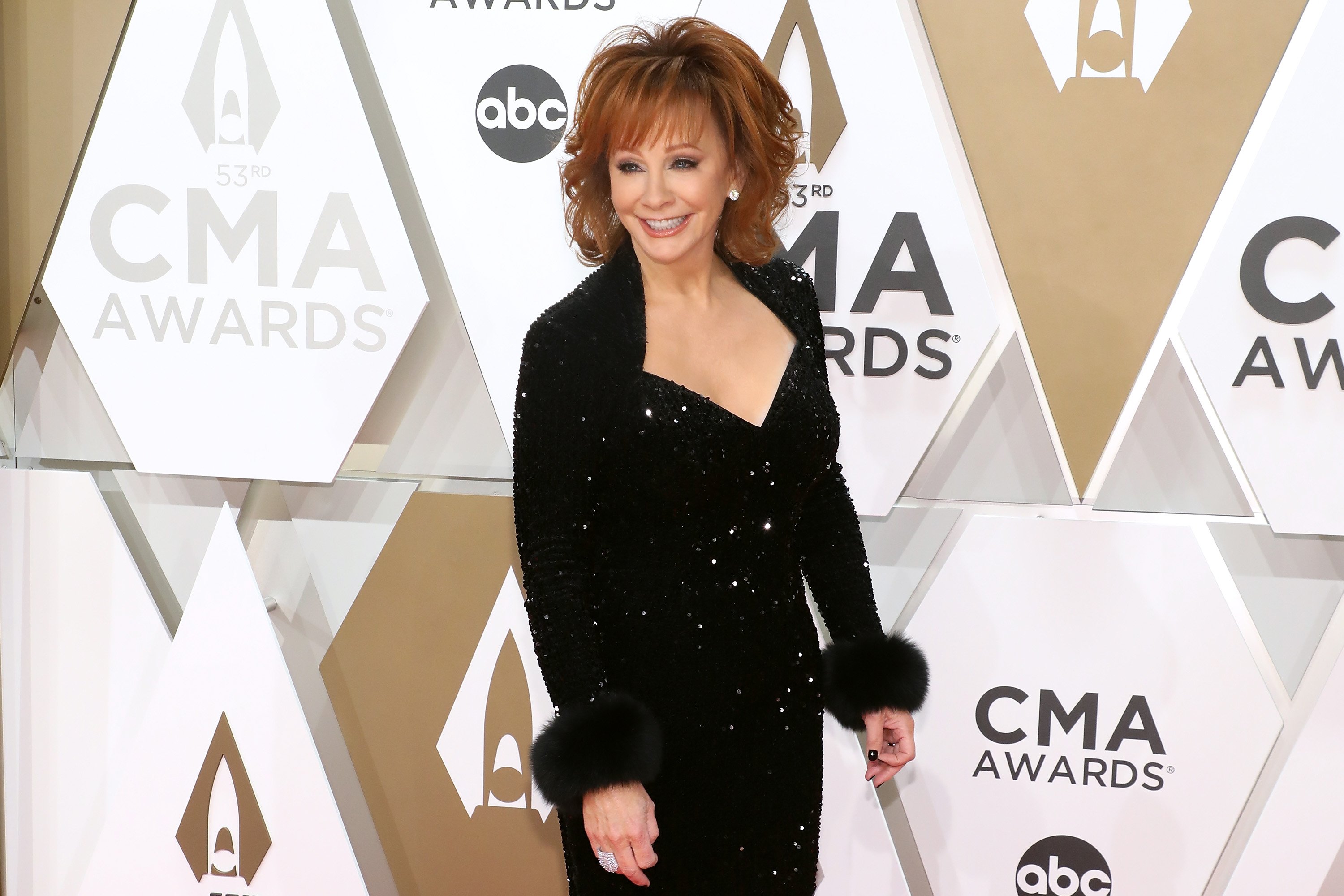 Reba McEntire attends the 53nd annual CMA Awards at Bridgestone Arena on November 13, 2019 | Photo: Getty Images
Unfortunately, their relationship turned sour again, and when McEntire was told to slow down with her fast-paced career in favor of her marriage, she refused. According to her:
"I guess I chose my career over my marriage."
After 11 years, their marriage had reached its breaking point, and McEntire left their ranch near Stringtown, Oklahoma, in 1989. Many of her fans could not understand why she divorced Battles because she had built her career around having a sweet home.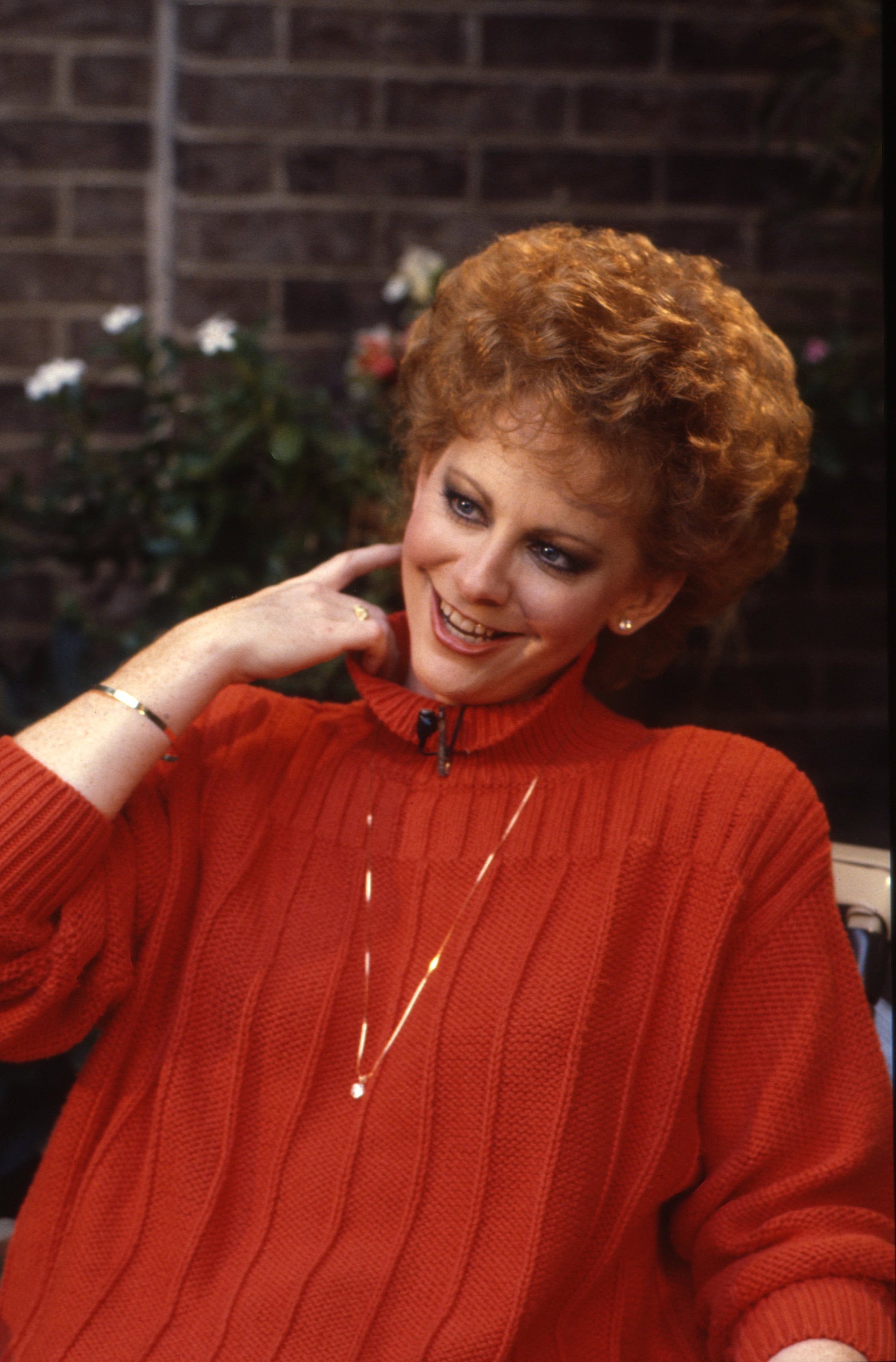 Country Music Singer Songwriter Reba McEntire receives a Music City News Award on January 9, 1987 | Photo: Getty Images
They wrote her tons of letters denouncing the split. The singer replied to most of them as sincerely as possible and told them to trust her. When some fans declared they idolized McEntire, she responded to them saying:
"I told them not to, to get their eyes off me and on a higher level, get them on God."
McEntire also advised a fan against staying with her husband because she believed in the musician.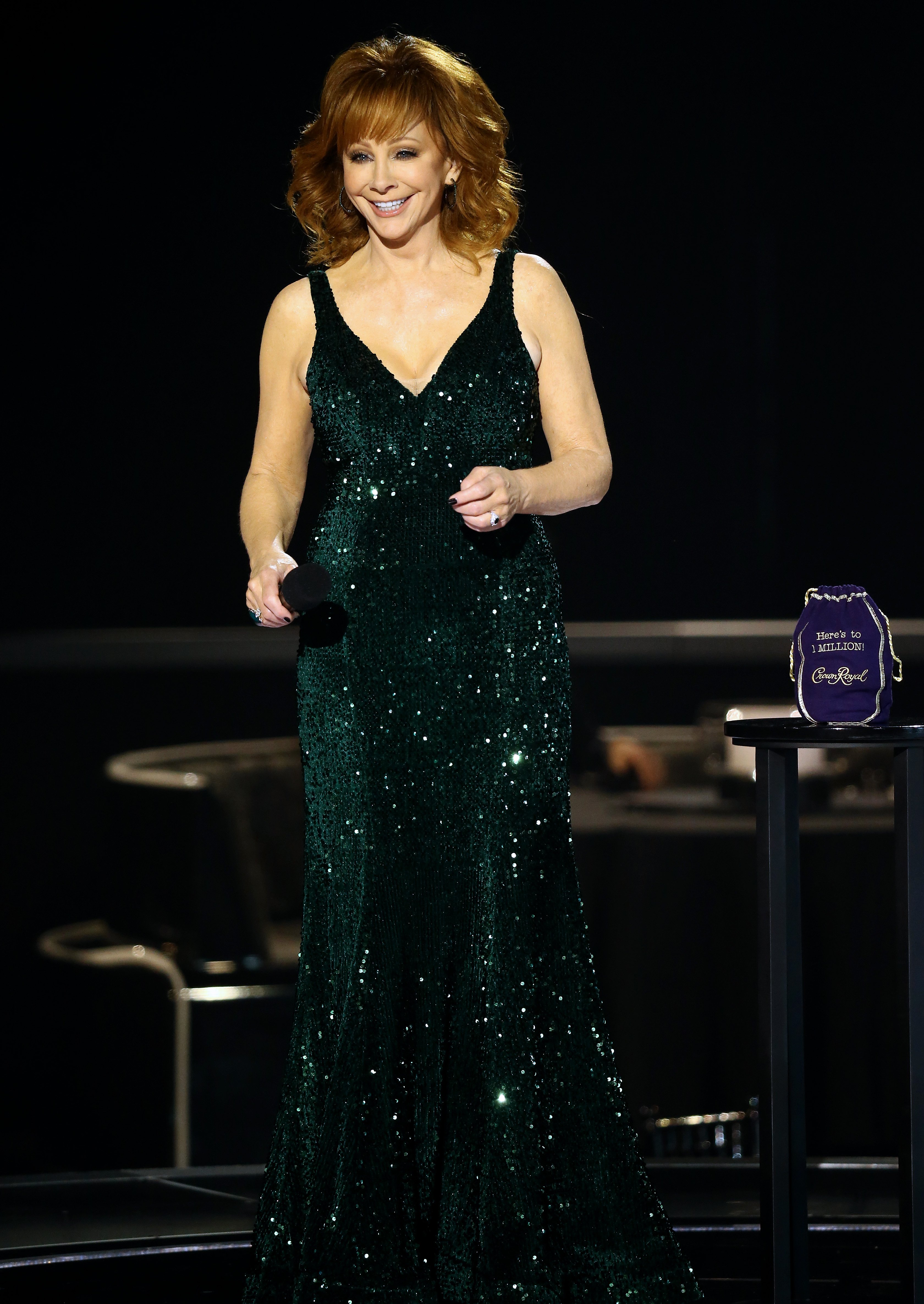 Reba McEntire speaks onstage at Nashville's Music City Center for "The 54th Annual CMA Awards" broadcast. | Photo: Getty Images
MCENTIRE'S SECOND MARRIAGE
McEntire and Narvel Blackstock met in 1980 while she was still an upcoming musician, and Blackstock played in her band. The pair were both married at the time but remained friends.
After her divorce from Charlie Battles, Reba McEntire started a romantic relationship with her manager and former steel guitar player Narvel Blackstock. He had also left his first wife, Elisa Gayle Ritter.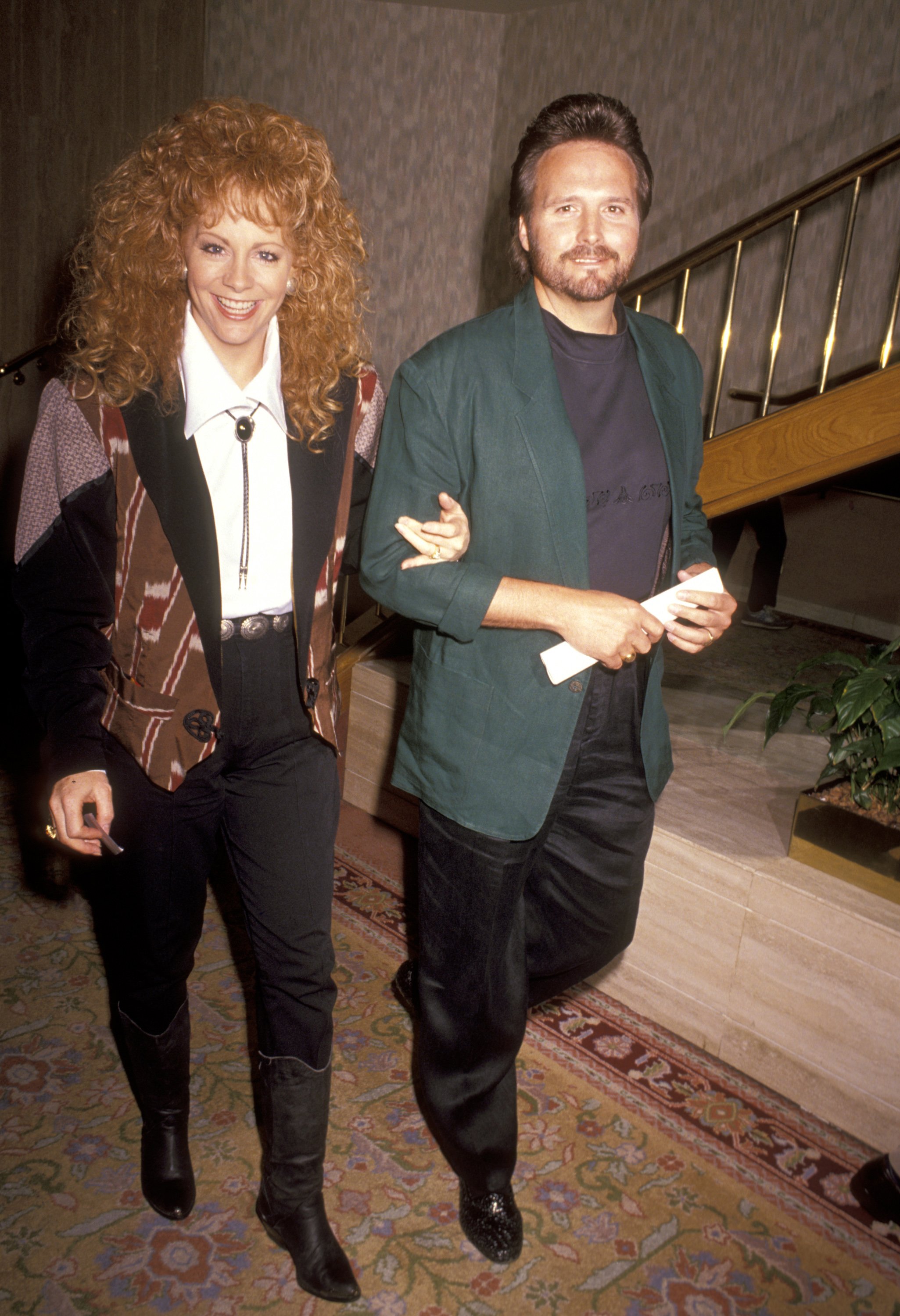 Reba McEntire and Narvel Blackstock at the NBC Fall TCA Press Tour on July 29, 1991 | Photo: Getty Images
On June 3, 1989, the pair exchanged marital vows and afterward held a lavish ceremony at Lake Tahoe. Her decision to marry Blackstock raised a couple of brows, but the musician was attracted to the former guitar player because of his professionalism.
She also credited him for being very classy and organized. Blackstock never ran out of great ideas and always looked and thought ahead. He was also the person that inspired her most.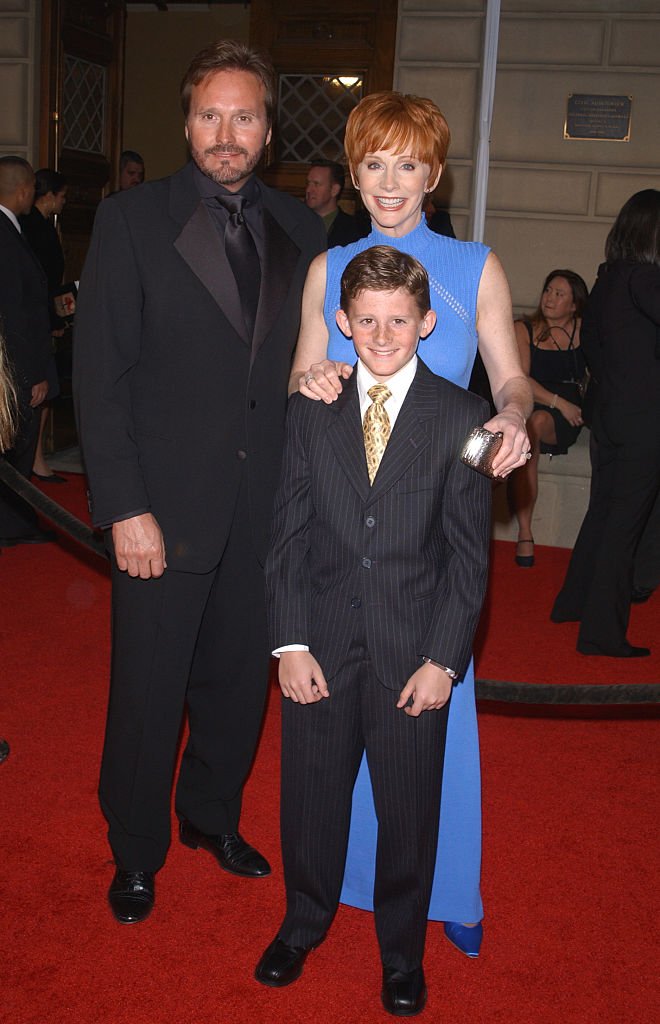 Reba McEntire with husband Narville Blackstock and son Shelby at the 28th annual People's Choice Awards. | Photo: Getty Images
Not long after their marriage, the couple welcomed a son Shelby Blackstock on February 23, 1990. In June 2009, the pair celebrated their 20th wedding anniversary, and McEntire declared the secret to their long-lasting relationship was patience, faith, love, and trust.
Reba McEntire and Narvel Blackstock shocked fans when they announced they had separated for months and would be getting a divorce. Their divorce was finalized on October 28, 2015, and it marked the end of McEntire's 26-year relationship with Blackstock.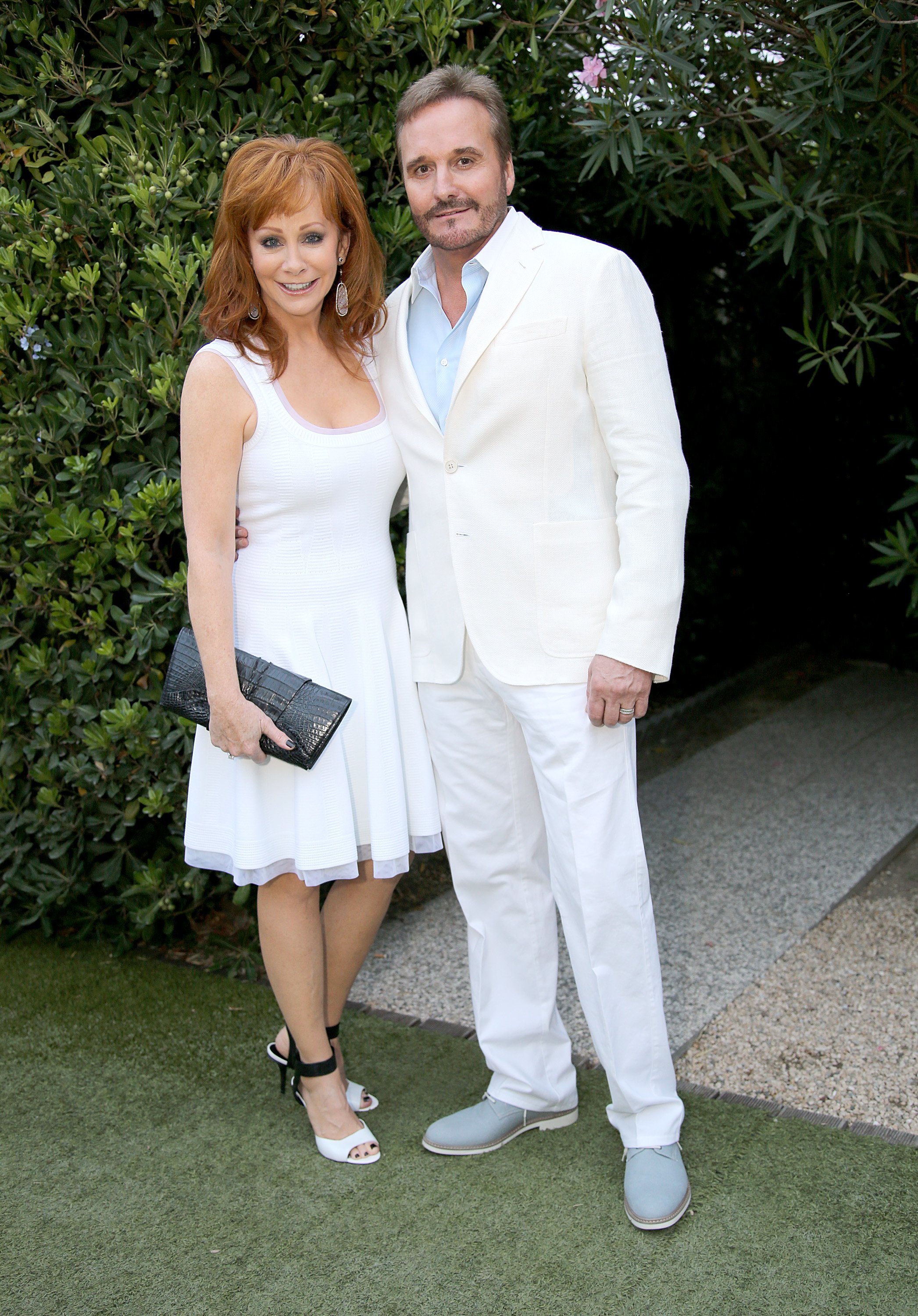 Reba McEntire and Narvel Blackstock at Minerva Beach celebrating Fight Night In Italy on September 5, 2014 | Photo: Getty Images
Surprisingly while the divorce process was going on, Blackstock started dating one of McEntire's friends, Laura Putty Stroud, a real estate agent.
While McEntire was still married to Blackstock, the couple had spent a lot of time with Stroud, and they even went to a Katy Perry concert together.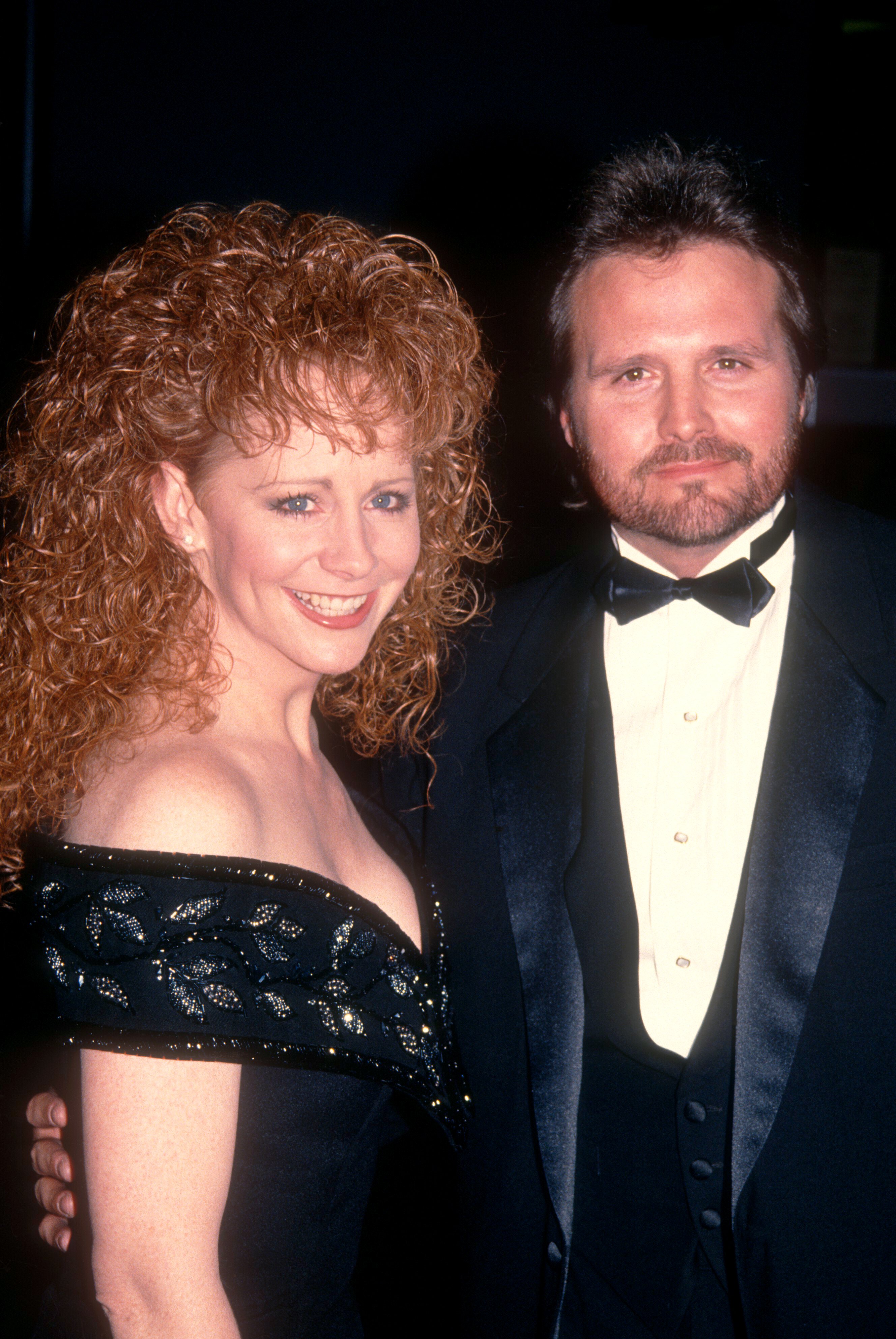 Reba McEntire and husband Narvel Blackstock attend the 1992 People's Choice Awards on March 17, 1992 | Photo: Getty Images
Despite the news that her ex-husband was dating her friend, McEntire noted she and Blackstock were still friends. The singer said the divorce was not her fault and left to her; she would still be married to Blackstock.
She said it was not easy making adjustments when one person was unhappy. Life is too short to be miserable, and she wanted everyone to be happy, which was why she went through with the divorce.
McEntire also revealed that praying every day to God for strength got her through the change. She also surrounded herself with family and friends.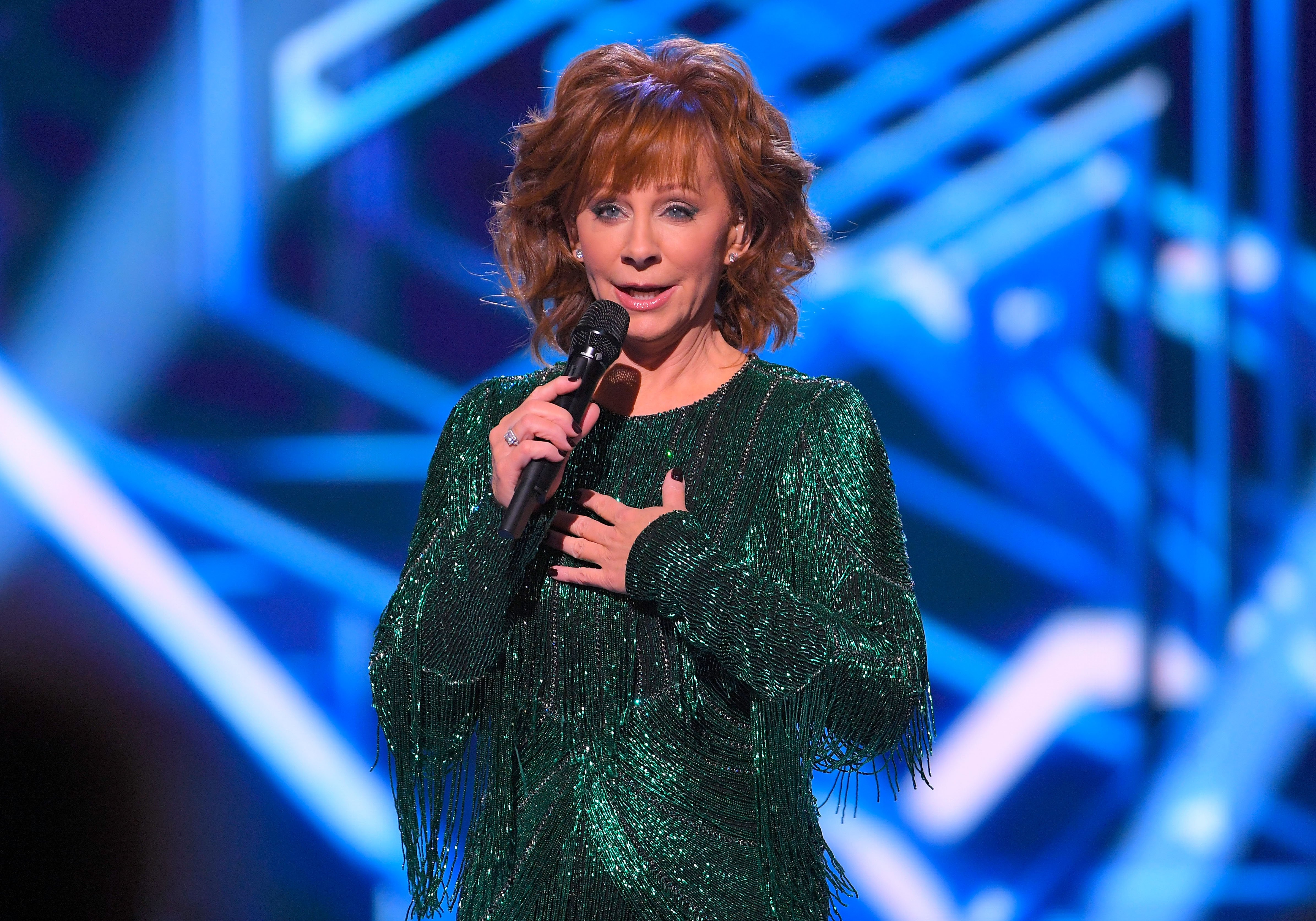 Reba McEntire performs during CMA 2017 Country Christmas at The Grand Ole Opry on November 14, 2017 | Photo: Getty Images
MCENTIRE'S ROMANCE WITH NEW BOYFRIEND
After her failed marriages, Reba McEntire has found love again with actor Rex Linn. The pair first met in 1991 when they both appeared in the movie "The Luck of the Draw" by Kenny Rogers.
They publicly announced their relationship in October 2020. Afterward, McEntire revealed she and Linn kept in contact over the years, and they have a lot of friends in common.
They got close and started knowing each other better through texts and calls during the COVID-19 lockdown. McEntire explained it felt good to have someone she could laugh and talk to about things.
Please fill in your e-mail so we can share with you our top stories!