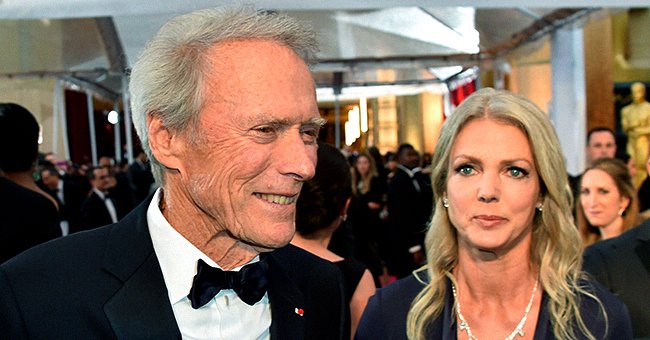 Clint Eastwood and Christina Sandera | Source: Getty Images
Clint Eastwood Is Happily Dating Hostess Girlfriend, 33 Years His Junior, Who Won over His 8 Children
Clint Eastwood is a Hollywood icon who has established himself as an actor and director of great value. He is always ready to tackle difficult issues with rigor and intelligence, making fans worldwide love him.
However, when it comes to the ladies, Clint Eastwood, who has had his fair share of relationships, has been married twice and has eight children with whom he still keeps in touch.
Despite being in a happy relationship with his hostess girlfriend, who's 33 years younger, he's not ready to walk down the aisle again.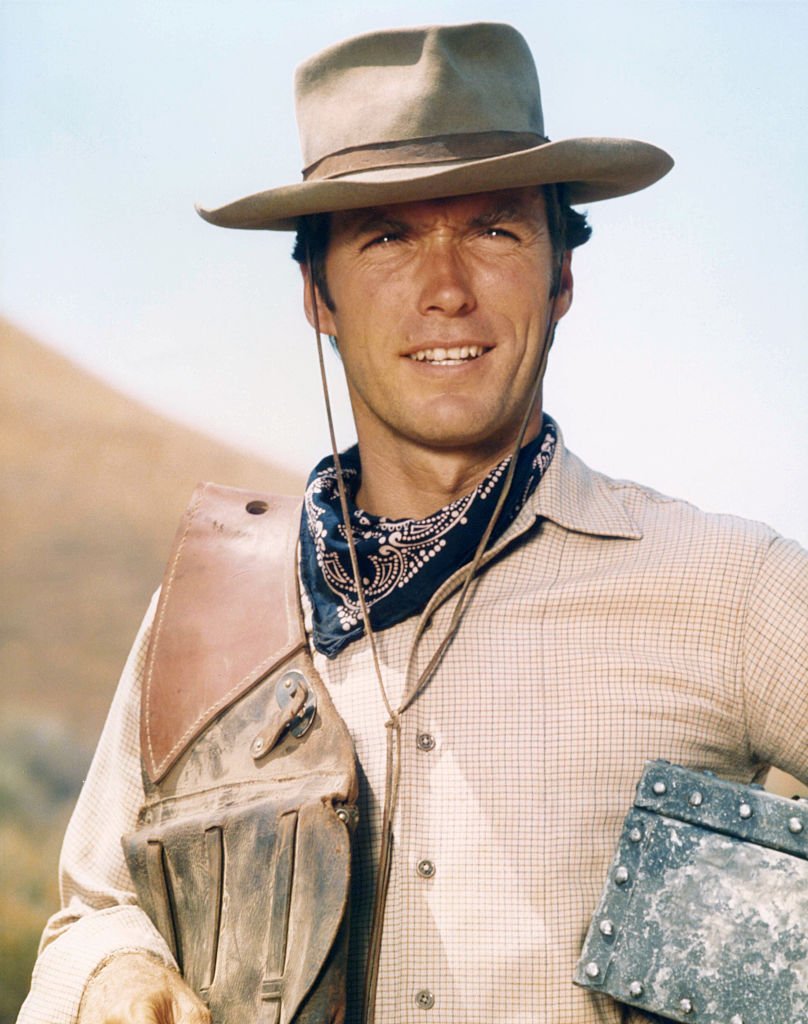 Clint Eastwood on the set of the TV series "Rawhide" | Source: Getty Images
A LOOK INTO EASTWOOD'S EARLY CAREER
A legend of western cinema and one of the most prolific American actors and directors, Clinton Eastwood, popularly known by the shortened version of his name, was born on May 31, 1930, in San Francisco.
Eastwood was drafted into the U.S. Army in 1950 and served as a swimming instructor before being discharged in 1953. He went for a screen test with Universal, and in 1955, he starred in "Revenge of the Creature" and "Francis in the Navy."
He made his big break when he starred in the TV Western "Rawhide," where he Played Rowdy Yates, before taking over Western movies with "A Fistful of Dollars," "For a Few Dollars More," and "The Good, the Bad and the Ugly."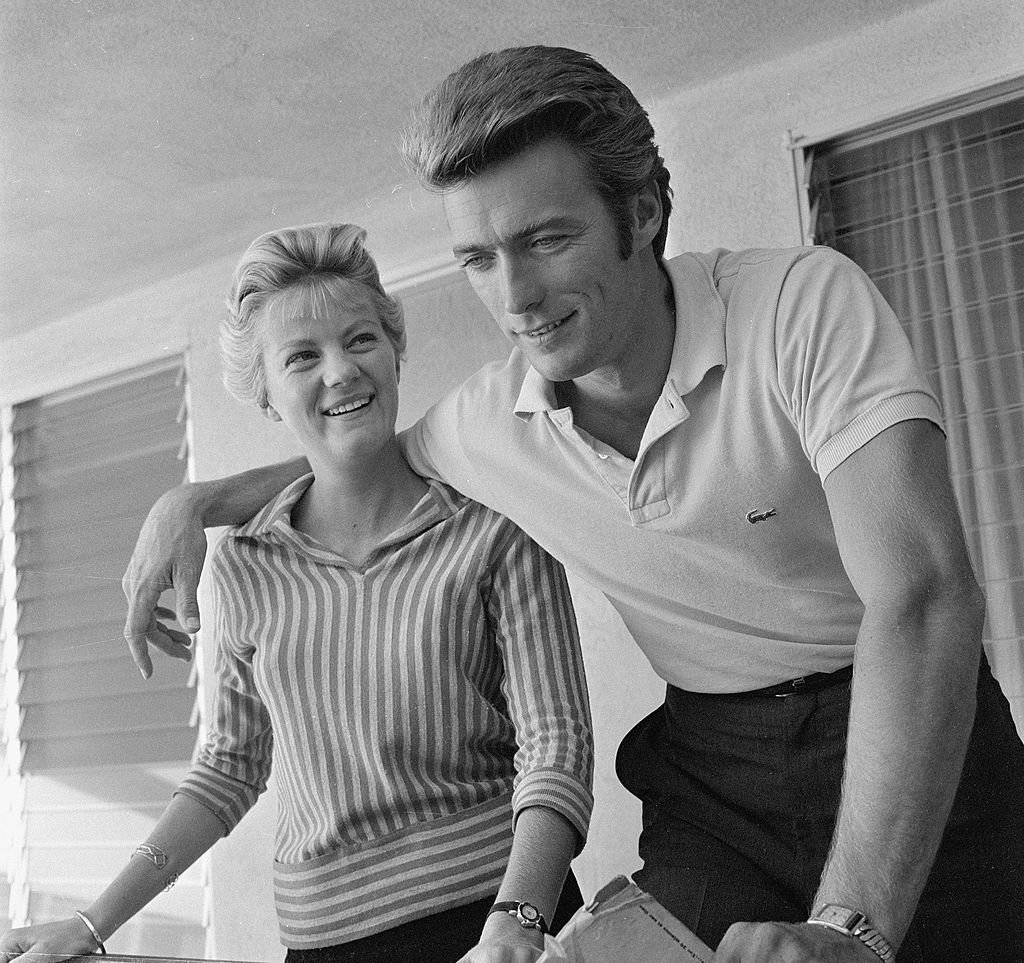 Clint Eastwood and Maggie Johnson at home on October 1, 1959 | Source: Getty Images
A LADIES-MAN WITH MANY MESSY RELATIONSHIPS
While he has enjoyed a successful career, Eastwood has also enjoyed a long history of relationships with some of the most beautiful women in Hollywood.
Although he has only been married twice, he doesn't like to talk about his private life. Today, Eastwood seems to have found the love of his life.
His first historical love was born after a blind date with model Maggie Johnson. Six months after the first meeting, they married on December 15, 1953.
Ten years later, Johnson and Eastwood had separated because he was having an affair with actress-dancer Roxanne Tunis. They later reunited for a while until they officially divorced in May 1984.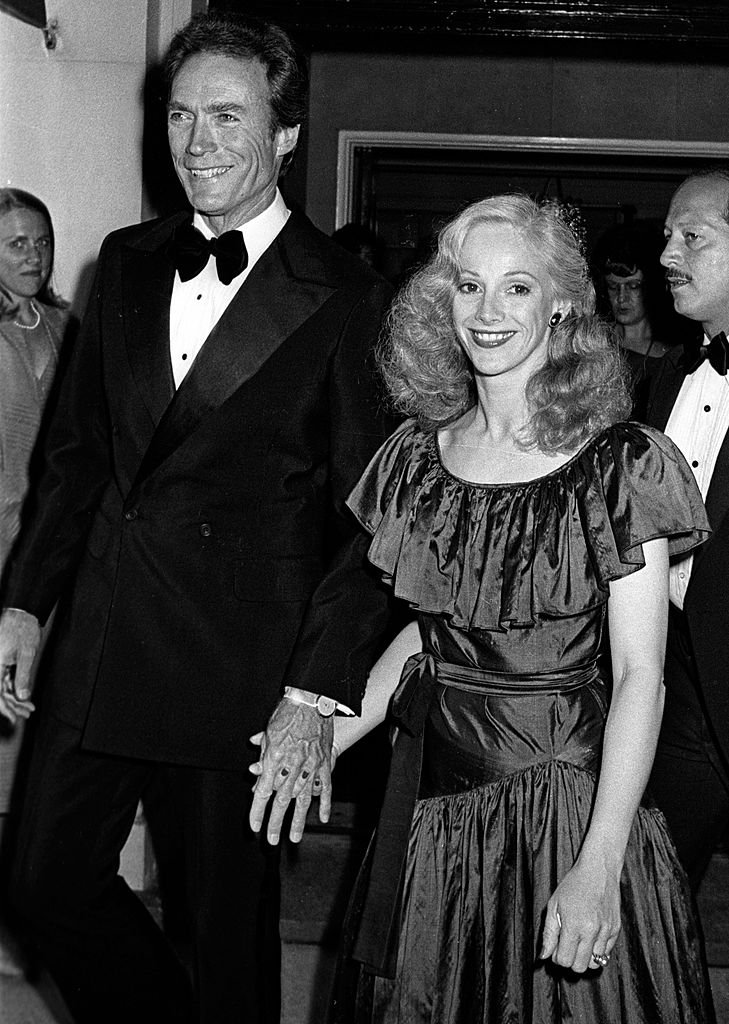 Clint Eastwood and Sondra Locke at "Firefox" on June 14, 1982, in New York | Source: Getty Images
In 1977, Eastwood began a relationship with his co-star Sondra Locke, who was also married. They moved in together and dated for 12 years before their highly publicized breakup.
Locke was also a producer, director, and talented singer. Their relationship was one of the most notoriously toxic relationships in Hollywood history.
At the same time he was with Locke, Eastwood had an affair with a flight attendant, Jacelyn Reeves, in the mid-1980s. The couple dated for a few years and kept their relationship a secret before calling it quits.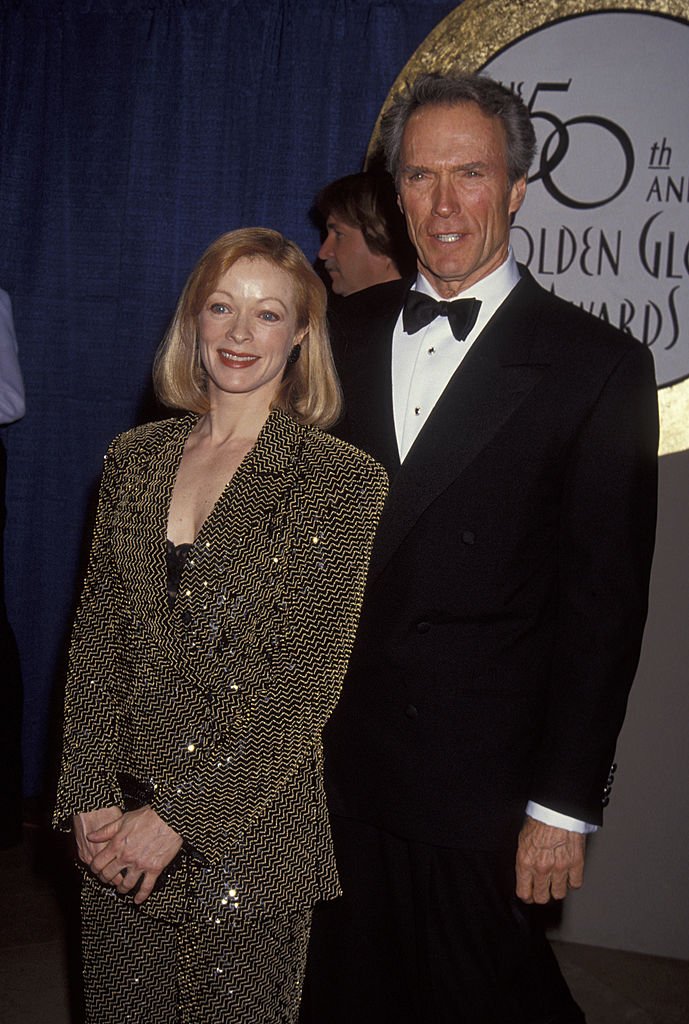 Clint Eastwood and Frances Fisher at the 50th Annual Golden Globe Awards in Beverly Hills | Source: Getty Images
In 1990, Eastwood met the actress Frances Fisher on the set of "Pink Cadillac," struck up a romance, and they lived together for five years.
In 1993, he met the former TV news anchor Dina Ruiz when she interviewed him about his film "Unforgiven." They quickly started dating and were married in March 1996.
After their marriage, Eastwood felt it easy to remain monogamous because of his deep love for Ruiz. Unfortunately, in August 2013, Eastwood separated from Ruiz, and they were officially divorced in December 2014.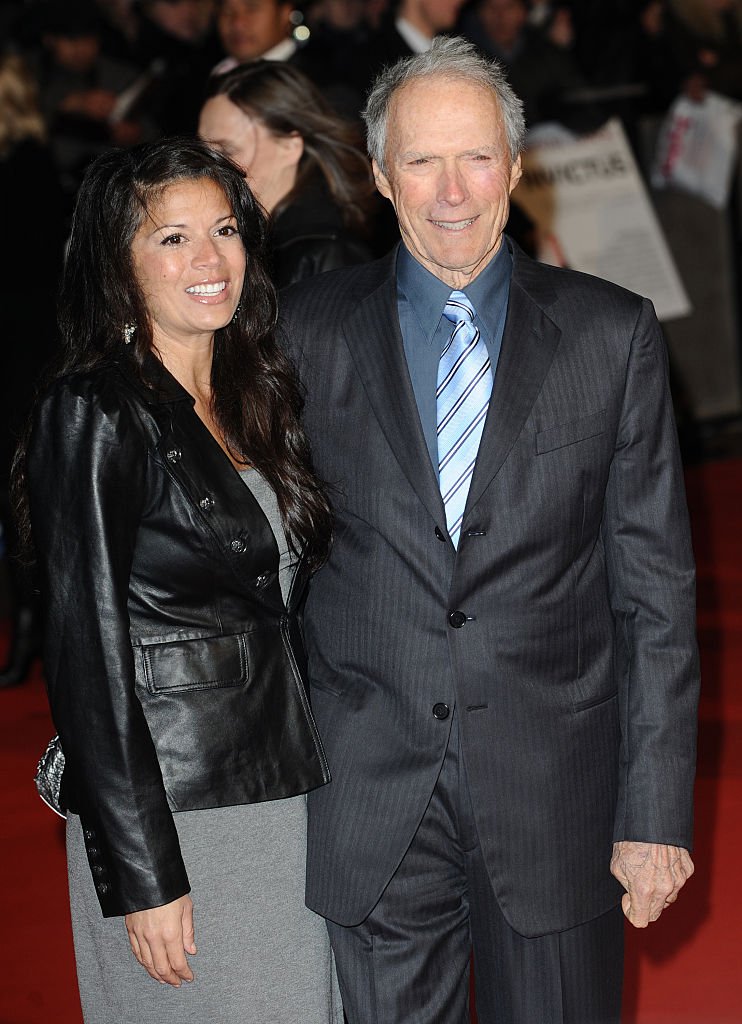 Clint Eastwood and Dina Ruiz at the "Invictus" Premiere on January 31, 2010, in London | Source: Getty Images
SETTLING DOWN WITH GIRLFRIEND 33 YEARS YOUNGER
In 2014, Eastwood met his current girlfriend, Christina Sandera, and the pair have been dating since then. With Sandera, he opted for someone who doesn't share his fame and constant spotlight.
Sandera worked as a hostess in Eastwood's property, the Mission Ranch Hotel, when they met. The pair quickly fell in love and started a relationship. In 2015, Eastwood and Sandera made their couples debut at the Oscars.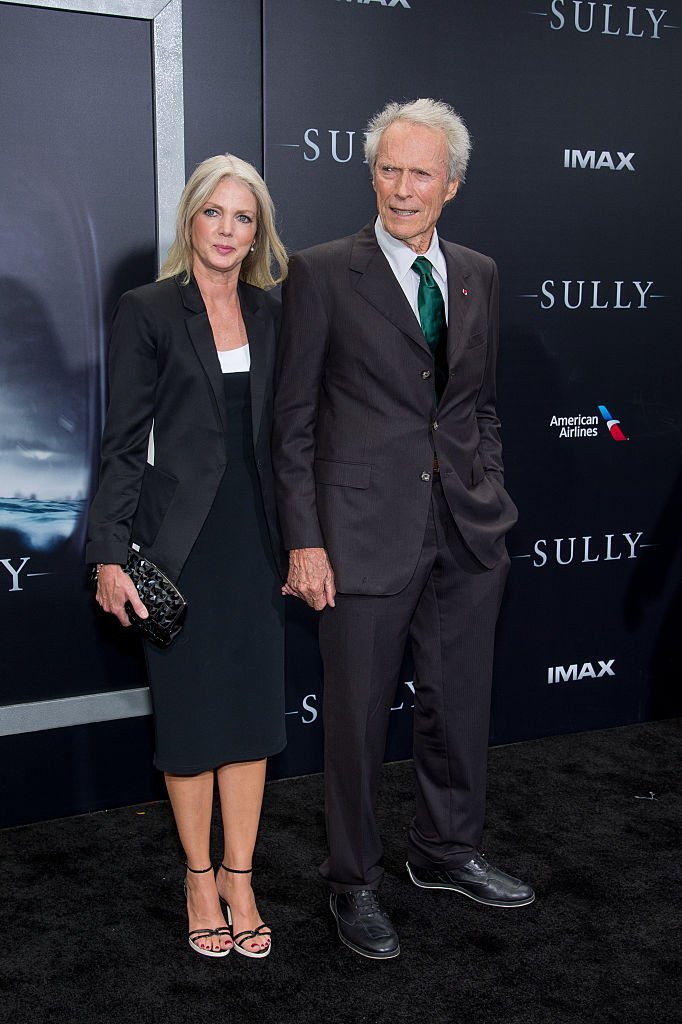 Clint Eastwood and Christina Sandera at the "Sully" New York premiere on September 6, 2016 | Source: Getty Images
Before she met Eastwood, Sandera had also been in a messy divorce debacle with her ex-husband, Paul Wainscott, a local bakery owner, who had called the police on her twice.
He accused her of having attacked him and claimed she was a violent alcoholic who tended to hit him. She was not charged with domestic violence but has been through 15 anger management classes.
Clint Eastwood and Christina Sandera attend Eastwood Ranch Foundations hosts 1st annual Fall Garden Party Animal Rescue Fundraiser on November 7, 2015, in Malibu | Source: Getty Images
NOT MARRYING SANDERA, BUT SHE WON OVER HIS KIDS
Eastwood is still very happy with Sandera after more than seven years of dating, and because she's fun and easygoing, she's well-liked by his kids.
When Eastwood turned 90 in 2020, he reminisced on the great times he has had with his loved ones over the years and appreciates his time with Sandera, who did something special for him on his birthday.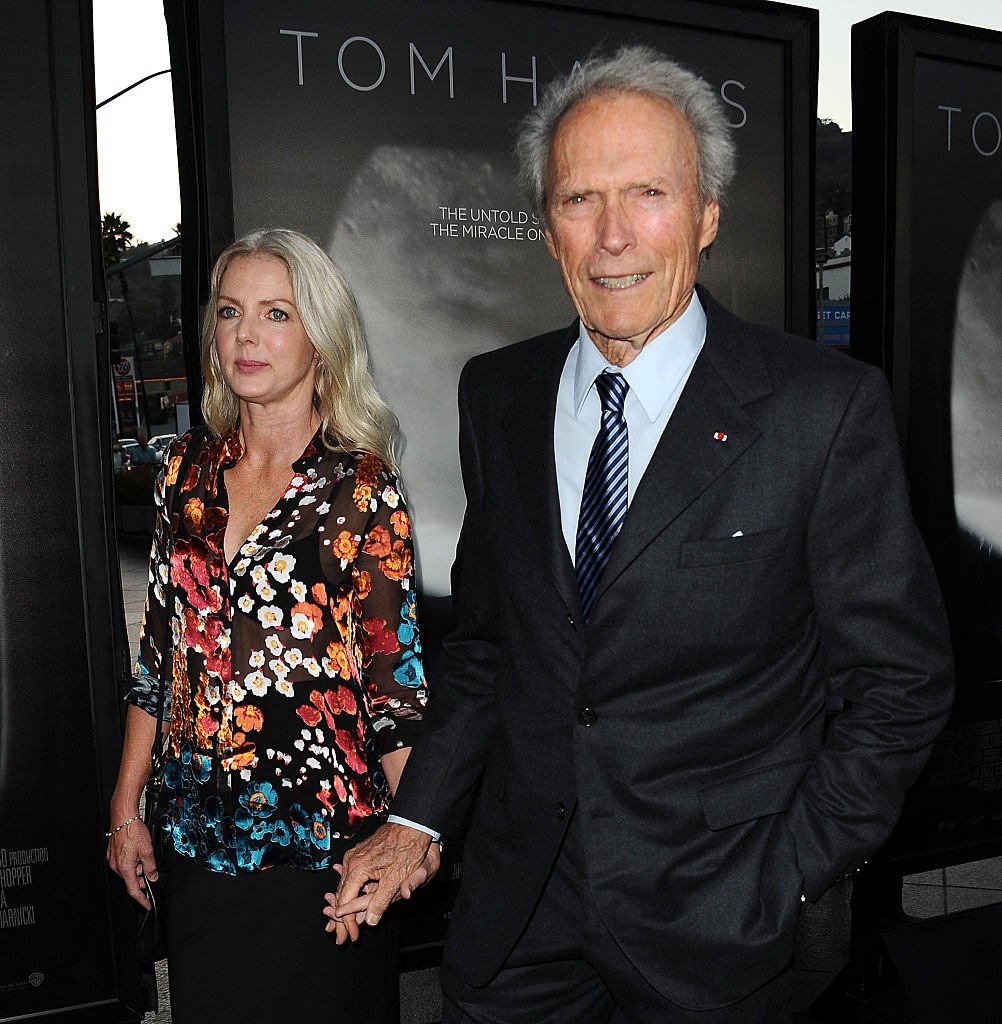 Clint Eastwood and Christina Sandera at the screening of "Sully" at Directors Guild Of America on September 8, 2016, in Los Angeles | Source: Getty Images
However, no matter how in love they are with each other, he isn't interested in walking down the aisle for the third time because he doesn't feel compelled.
Eastwood says he doesn't need marriage, but that doesn't take away from how much he cares for Sandera. Together, they are seen as one of the sweetest couples.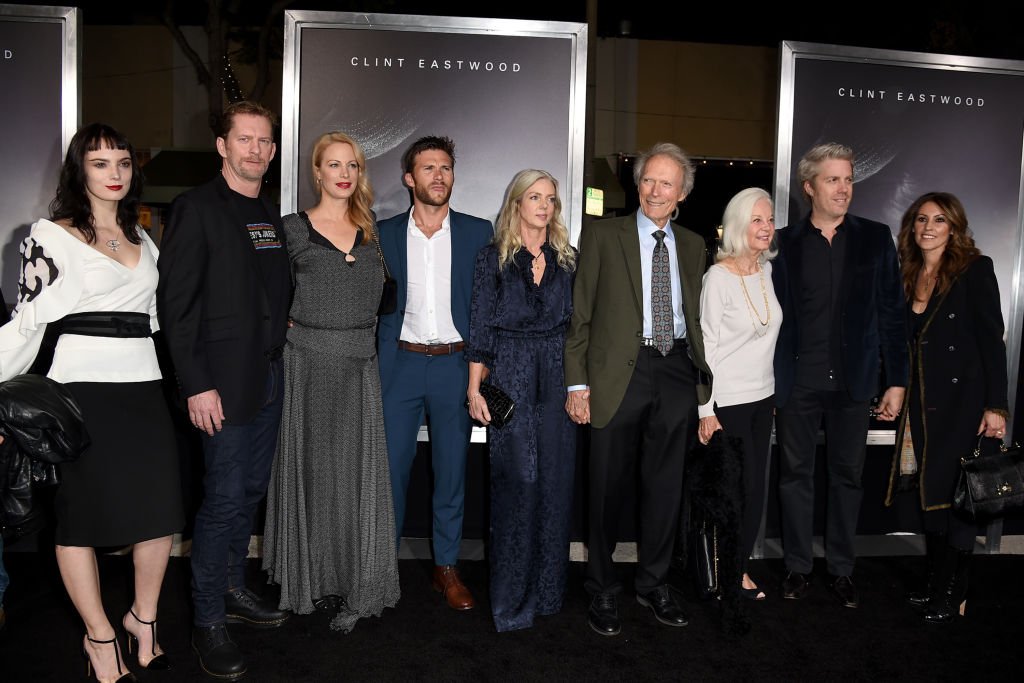 Graylen Eastwood, Stacy Poitras, Alison Eastwood, Scott Eastwood, Christina Sandera, Clint Eastwood, Maggie Johnson, Kyle Eastwood, and Cynthia Ramirez at the premiere of "The Mule" on December 10, 2018, in Los Angeles | Source: Getty Images
FATHERING EIGHT CHILDREN WITH SIX WOMEN
Eastwood's multiple relationships resulted in him fathering eight children by six women, and some of his children have followed in his footsteps.
His first daughter, Laurie, was born on February 11, 1954, by an unknown woman, who gave her up for adoption. Eastwood didn't know she existed until Laurie decided to find her biological parents.
On June 17, 1964, Eastwood welcomed his second child, Kimber, with Tunis. She is a professional makeup artist, an actress, and a producer.
He welcomed his son, Kyle, with his first wife on May 19, 1968. Kyle is a bassist who studied under French bassist Bunny Brunel and credited his father's love for jazz as his inspiration.
On May 22, 1972, his first wife gave birth to Alison, who made her acting debut at seven in an uncredited role in "Bronco Billy," as directed by her father.
Eastwood and Reeves welcomed a son, Scott, on March 21, 1986. He is a famous actor who starred in "Flags of our Father," "Invictus," "The Longest Ride," "Overdrive," "Pacific Rim Uprising," and more.
On March 2, 1988, Reeves and Eastwood welcomed their second child, Kathryn. She is a writer and an actress, appeared in "Jersey Boys," "American Virus," and was the 2005 Miss Golden Globe.
He welcomed a daughter, Francesca, with Fisher, on August 7, 1993. She is a TV personality and has worked on "Mrs. Eastwood & Company" and "Jersey Boys."
Eastwood's youngest daughter is Morgan, born on December 12, 1996, by his second wife, Ruiz. Morgan starred in "Mrs. Eastwood & Company" alongside her mother.
Even though Eastwood admitted that he was always away because of his busy schedule, his son, Scott, said his father was 'old school' but raised him with integrity and taught him to be health-conscious from a young age.
Please fill in your e-mail so we can share with you our top stories!