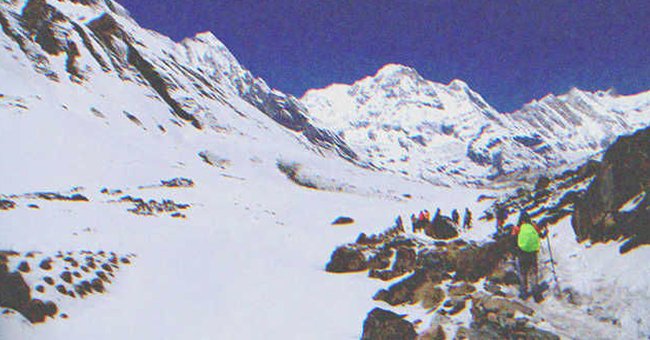 Shutterstock
Rich Man Mocks Poor Girl on Hiking Trip, an Avalanche Occurs and Only She Can Save Him – Story of the Day
When the local government of California reopened Mount Baldy after several years, tourists and locals alike flocked to the mountain to hike. On one expedition, a poor girl joined a group of rich men when an avalanche suddenly occurred.
Mount Baldy in Los Angeles County, California, is a favorite hiking spot for locals and tourists alike. However, after a series of accidents that happened, the government decided to prohibit hikers from climbing the mountain.
That all changed when the newly elected government officials of California decided they wanted to increase tourism in the area. They lifted the hiking ban and allowed people to climb Mount Baldy once again.
Immediately, people started flocking to the mountain. One day, a group of rich men and women decided to organize a trip of their own. However, as they were climbing up, a poor 18-year-old girl was also beginning her hike.
"Are you sure you won't freeze up there? You don't look prepared to hike up this mountain," one of the men mocked her.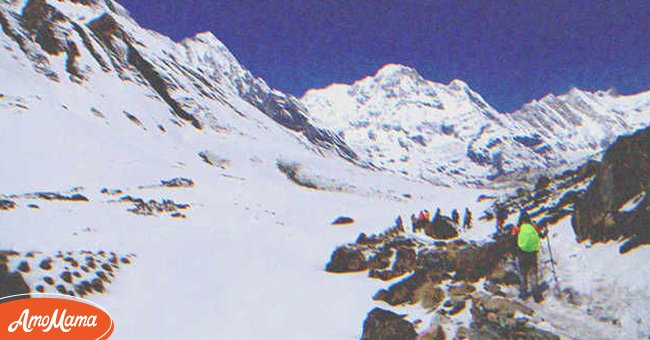 Hikers flocked Mount Baldy after the government lifted the ban on hiking. | Photo: Shutterstock
The young woman simply looked at him and continued on with her hike. "How rude. How did you even get here? Let's see how far you'll make it," he taunted once again.
Unlike the group of rich men and women who had complete hiking gear and the latest equipment, the young girl wore a pair of thin thermal leggings, a thermal jacket, and a pair of run-down hiking sneakers. She also had with her a thin drawstring backpack and a beanie.
During their first rest stop, the man brought out a large burger wrapped in foil. "Ah, my Angus burger is still hot. This is perfect," he said, before devouring his food. "Oh my, how insensitive of me. Did you want some?" he asked the girl, who was only munching on some biscuits.
"Peter, why are you so mean to the young woman? Leave her alone," one of his friends said. Meanwhile, the girl refused to look at him and tried not to pay any attention to the group she was with.
When they were starting to gain altitude, the cruel man suddenly had the idea to push the young girl off the trail. Unfortunately, she lost her balance and her thin backpack ripped. Her things started to roll down the mountain, and she couldn't help but sigh.
For the very first time, the young woman shot the man a look. "Are you happy now? You can continue on your expedition without me," she sarcastically remarked, gesturing for the group to move forward. Meanwhile, she climbed down the mountain to retrieve her things.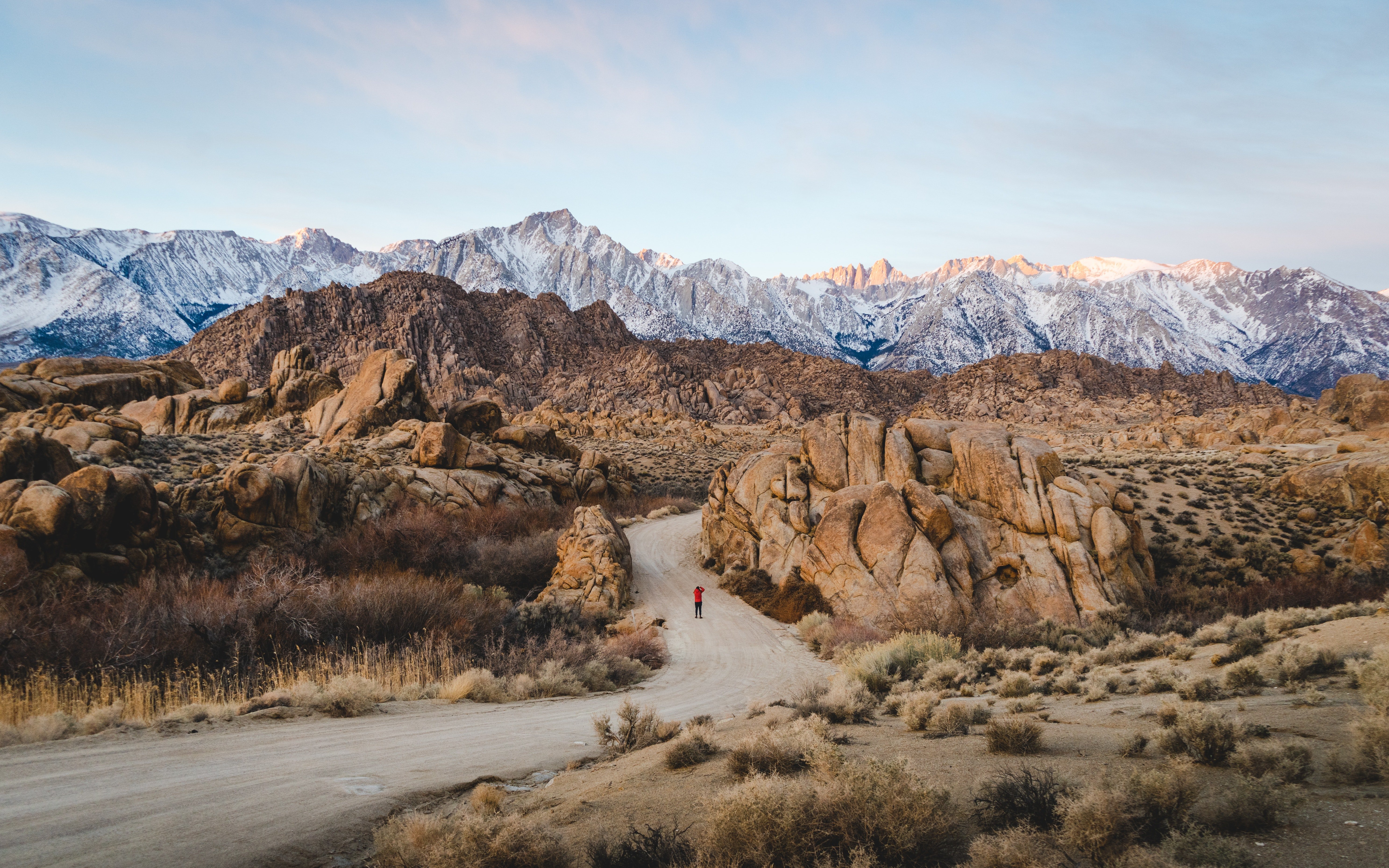 The young woman had to hike back down after Peter pushed her. | Photo: Pexels
"How dare you, Peter. That woman could have ended up in grave danger because of you. What if she fell?" a woman scolded Peter.
"She looked so annoying with her cheap hiking gear, at least we don't have to deal with her anymore," Peter shrugged, trying to hike up.
"So what if she had cheap hiking gear? Just because we have expensive gear doesn't make us any better than her. She just wanted to hike up the mountain. What is wrong with you?" one of the other hikers shot back at him.
After more and more people from the group spoke up, Peter suddenly started feeling bad. He realized how cruel he had been for no reason.
"You guys are right. I was picking on her to boost my ego," Peter admitted. Without another word, he descended down the mountain to make sure the young woman was alright.
When he caught up with her, she was stitching her backpack. She was surprised to see him there but paid him no mind.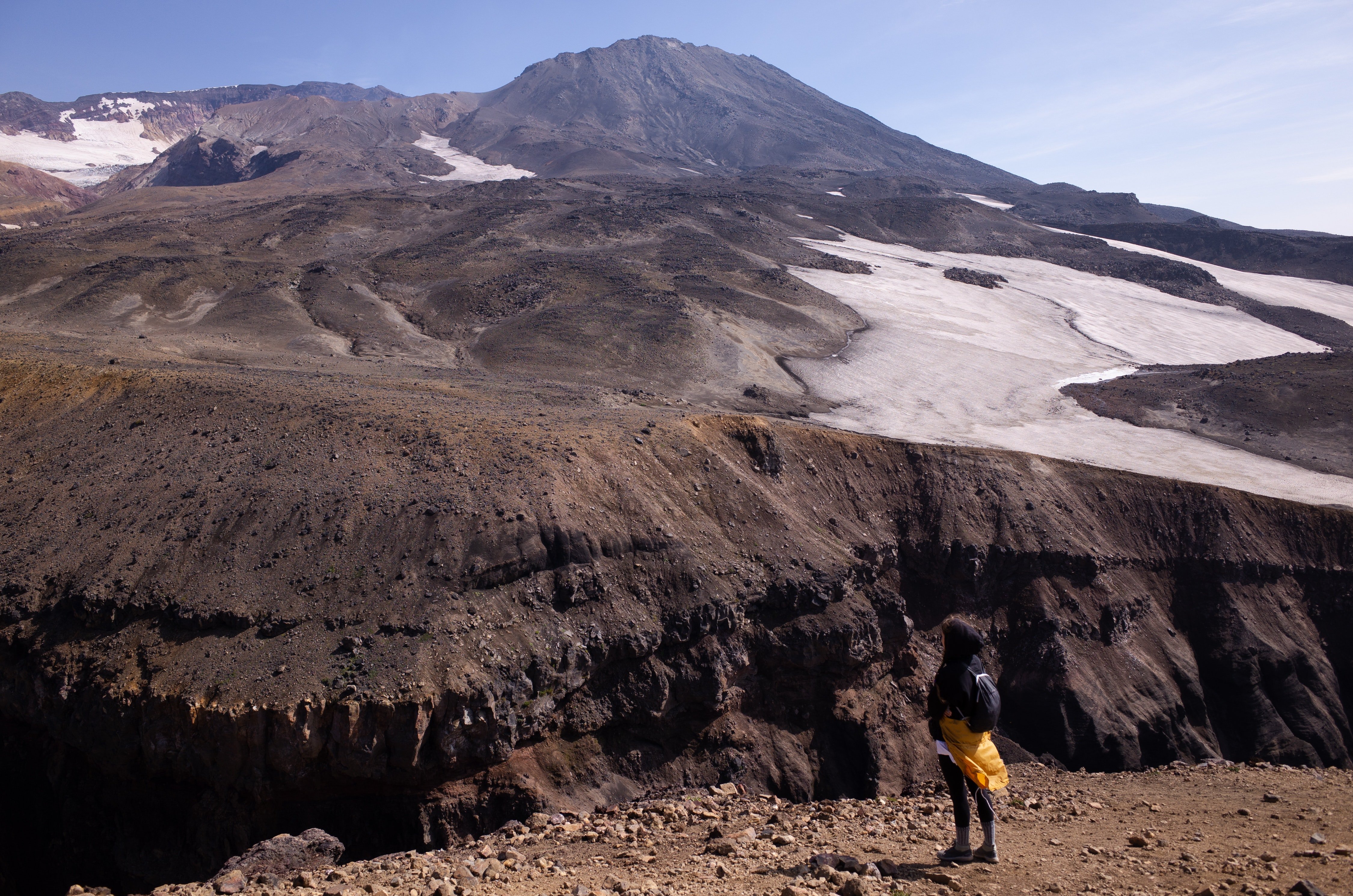 The young woman found her belongings after they fell from the mountain. | Photo: Pexels
Moments later, the two of them were startled after finding themselves in a small avalanche. They slid down a slope and got buried waist-down in a pile of snow. Quickly, the woman grabbed some rope from her bag and tried to sling it towards a stable tree close to them.
Once she got the rope secured, she started pulling herself out of the snow. Meanwhile, Peter was stunned that she knew exactly what to do as she pulled herself towards solid ground. He observed quietly, knowing he'd have to do the same thing.
"Are you alright?" Peter asked the woman. She nodded as she finally pulled herself out of the snow onto solid ground. When she was able to free herself, she helped Peter out by slinging the rope towards him.
When they were both freed, she studied their surroundings. "We'll need to walk 500 meters northbound. There's a cave there where we can rest. I'm not shooting a signal fire. If you want to, go do it. I'm climbing this mountain even if I have to do it alone," the woman said bravely.
"Thank you for helping me out of the snow. How do you know all of this?" Peter asked, surprised at how much the young woman knew. Again, she paid him no attention and continued walking on.
When they made it to the cave, the girl lit a fire. She took out some rice from her bag and started to cook it. "Would you like some? I don't have any marbled beef to share with you, though," she told the man.
"I'm sorry for what I did to you. I don't know why I did it. I'm completely ashamed," he admitted.
"It's alright," the young woman shrugged as she fed herself some rice.
As a peace offering, Peter brought out his own food, a slab of baby back ribs. He gave some to the young lady, and the two of them enjoyed their meal quietly inside the cave.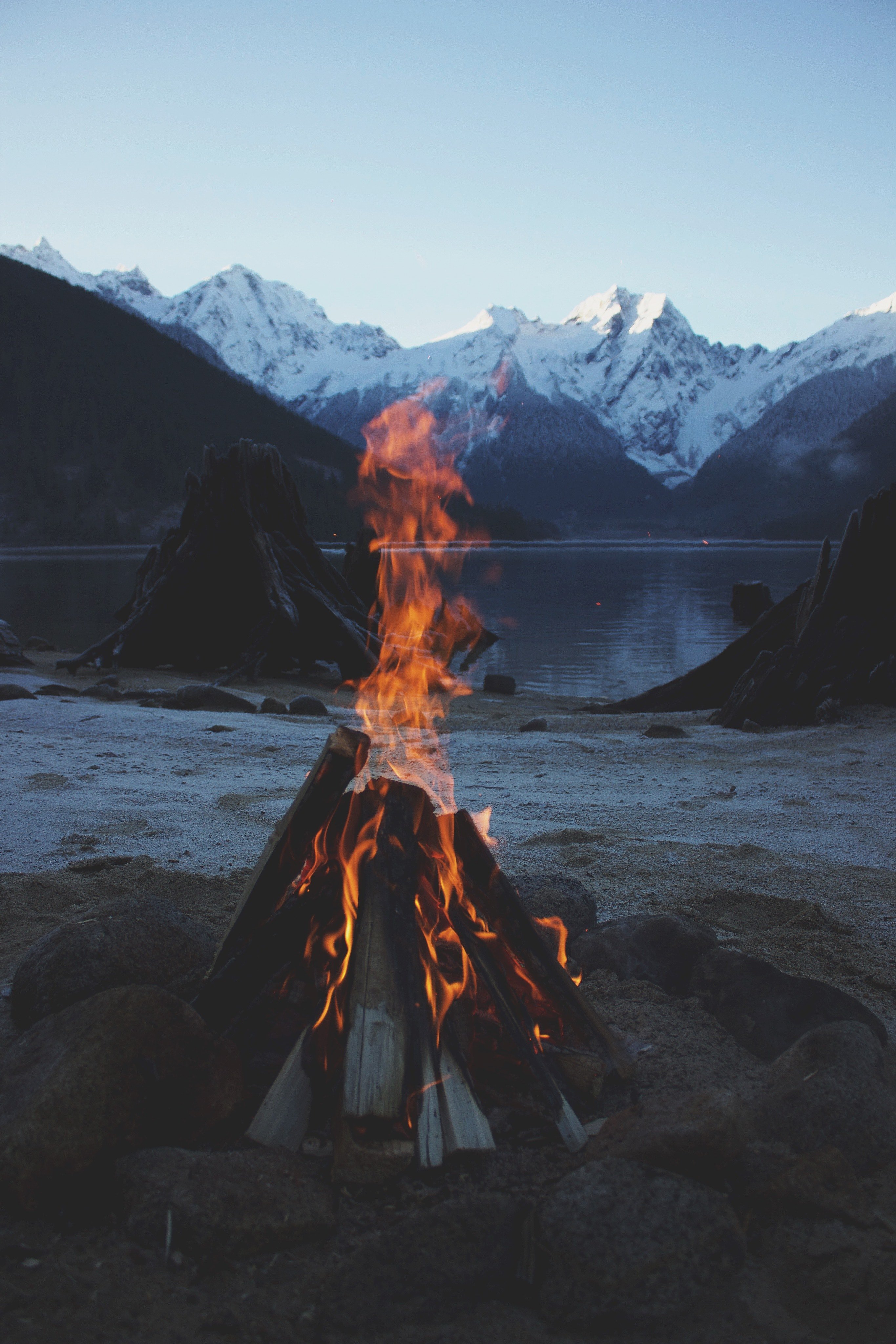 Monique lit a fire so that she and Peter could eat. | Photo: Pexels
When the two were finally ready to continue the climb, they felt much better and were no longer hostile towards each other. Peter had learned that the woman's name was Monique, and together, they climbed up the most difficult part of the mountain.
After a couple of hours, they reached the top. They were reunited with their group, who were worried sick about them. "We thought something had happened!" one of the women in the group mentioned after they saw one another.
"Oh God, I'm so relieved you made it! I was about to call for a search and rescue team!" a member of their group said.
While everyone was trying to figure out what happened to Peter and Monique, she silently walked towards a cliff near the edge of the mountain. When she returned to the group, she was clutching a locket in her hands while she sobbed.
"What happened? Are you okay? Where'd you get that locket?" Peter asked her.
"Mount Baldy has been closed for eight years. It's because a group of mountaineers died right over there after an avalanche took place," she pointed to the cliff.
Peter and Monique decided to rest before continuing on with their climb. | Photo: Pexels
"This is the last photo of my father. He was sitting on that cliff, where the flag is currently set," she said, showing them a neatly laminated photo of a man smiling at the top of the mountain.
"I noticed in the flag that he secured his locket on the pole. I went up here to take it back home with me. I've been studying this place for eight years. That's how I know every cliff and cave this mountain has in case of an emergency. I promised to make it back home to my mom," she said.
The hikers were in awe of Monique's story, and Peter once again felt sorry for putting her in a difficult position, when all she wanted was to retrieve a memory of her late father.
The group of friends decided to do something nice for the young girl, so they put up a foundation under her late father's name where they assisted injured mountain climbers and families of those who died due to mountain climbing accidents.
What can we learn from this story?
We should be kind to all those we meet. We never know the silent battles they are facing. Peter chose to judge Monique by her appearance, without knowing her story. He then regretted this after finding out more about her.
Don't judge a book by its cover. While Monique didn't have the latest hiking gear, she was the most knowledgeable about the mountain they were climbing, and that was thanks to years of research.
Share this story with your loved ones. It might inspire them and make their day.
If you liked this story, you might like this one about a rich man who met a cleaner who had the exact same birthmark as himself.
This account is inspired by our reader's story and written by a professional writer. Any resemblance to actual names or locations is purely coincidental. All images are for illustration purposes only. Share your story with us; maybe it will change someone's life. If you would like to share your story, please send it to info@amomama.com.
Please fill in your e-mail so we can share with you our top stories!