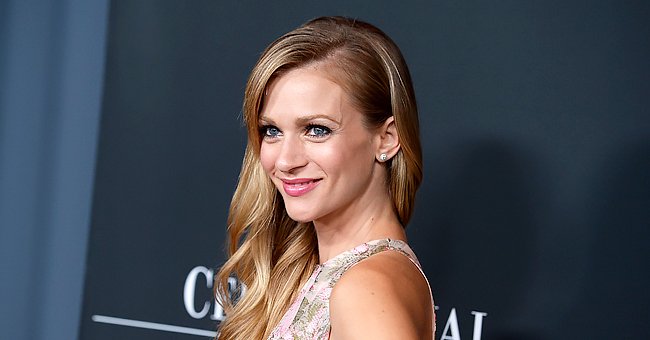 Getty Images
AJ Cook's Children Played Her Kids in 'Criminal Minds' – Meet Her Lookalike Sons & Husband of 21 Years
Actress A. J. Cook, who is famous for her role as Jennifer "JJ" Jareau on the CBS drama "Criminal Minds," is a proud mom of two lookalike sons and a loving wife to her husband, Nathan Andersen. Meet her beautiful family.
Canadian-born actress A. J. Cook is well-known in Hollywood thanks to her roles in popular movies and television drama series. Some of the films Cook has starred in include "Ripper," "Out Cold," "Final Destination 2," and "Tru Calling."
However, her most famous role is playing Supervisory Special Agent Jennifer "JJ" Jareau on "Criminal Minds" for 15 seasons. The 43-year-old started acting at 17, and while she has done so since then, she is also a proud family woman.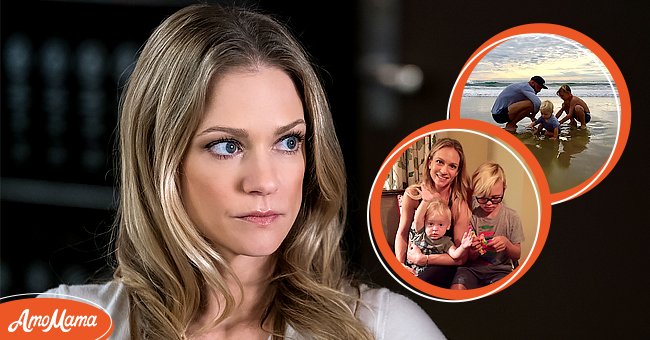 A portrait of Canadian-born actress A.J. Cook [left] A.J. Cook with her children [middle], A.J. Cook's husband and her children at the beach [right] | Photo: Getty Images instagram.com/ajcook
Cook is a mother of two sons she shares with her husband, Nathan Andersen, to whom she has been married for over two decades. Find out more about Cook's acting career and meet her husband and children.
Cook was born in Oshawa, Ontario, Canada, on July 22, 1978, and was raised there by her parents. She attended local primary and secondary schools in Whitby and then Utah Valley University before going to Anderson Collegiate Vocation Institute.
After beginning her career as a teenager, she appeared in close to a dozen films and several television shows before turning 25. Then, she got her first significant role in "The Virgin Suicides."
Cook did not immediately settle on acting as she was previously a dancer. She had started competitive dancing at four years old and learned to dance in different styles like jazz, tap, and ballet. She continued competitive dancing until she was 16.
Cook was in second grade when she was diagnosed as being legally blind. The diagnosis resulted from her severe astigmatism.
However, she corrected the problem by wearing eyeglasses with thick lenses and contact lenses. She managed with these until 2007, when she had surgery to correct the issue.
After the surgery corrected Cook's eyesight, she no longer needed the thick-lensed eyeglasses or contact lenses to support her vision. In her lifetime, Cook has described herself in different ways. She once described herself as an everyday, average girl, who lives by the beach, adding:
"I wear flip flops. I don't wear make-up. I go to the gym. My husband and I are just really laid-back people."
Cook also said she wants to live life, be happy, and never worry about what anyone thinks. She concluded, "I want to try to be the best I can be and leave the world better off than when I entered it."
COOK'S HUSBAND: NATHAN ANDERSEN
Cook met her husband Andersen while studying at Utah Valley University. They met in a film class and dated for an extensive period before eventually tying the knot on August 3, 2001.
After tying the knot, they moved to Salt Lake City, Utah, before finally relocating to Los Angeles, California, where they now live with their kids.
Andersen is a fashion designer and the co-founder of Walter Sky, a clothing brand. Although his marriage to Cook is happy and prosperous, the couple has endured several obstacles together.
Andersen faced a cancer battle, which he and Cook did not disclose to the public. However, he bravely battled the disease and is now cancer-free.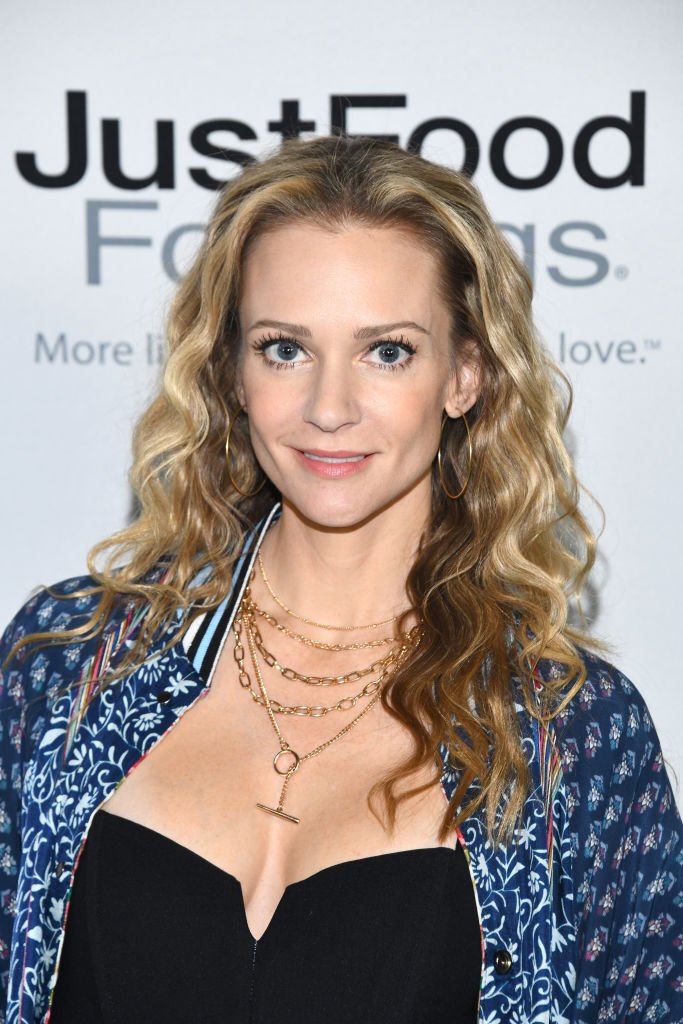 A. J. Cook at the 9th Annual Wags & Walks Benefit Gala at Taglyan Cultural Complex on October 05, 2019 | Photo: Getty Images
Cook revealed her husband is cancer-free in an Instagram post she made in September 2019. In the post, she shared several pictures of them and their kids enjoying some time together and captioned it:
"It's been a hell of a year @nathanandy. I know you hate when I get all sentimental but #Cancer picked the wrong guy to mess with. You won baby! You're #cancerfree."
In the post's concluding part, Cook wrote that it felt like the world's weight had been lifted and added the hashtags limitless, freedom, and gratitude to express how she felt.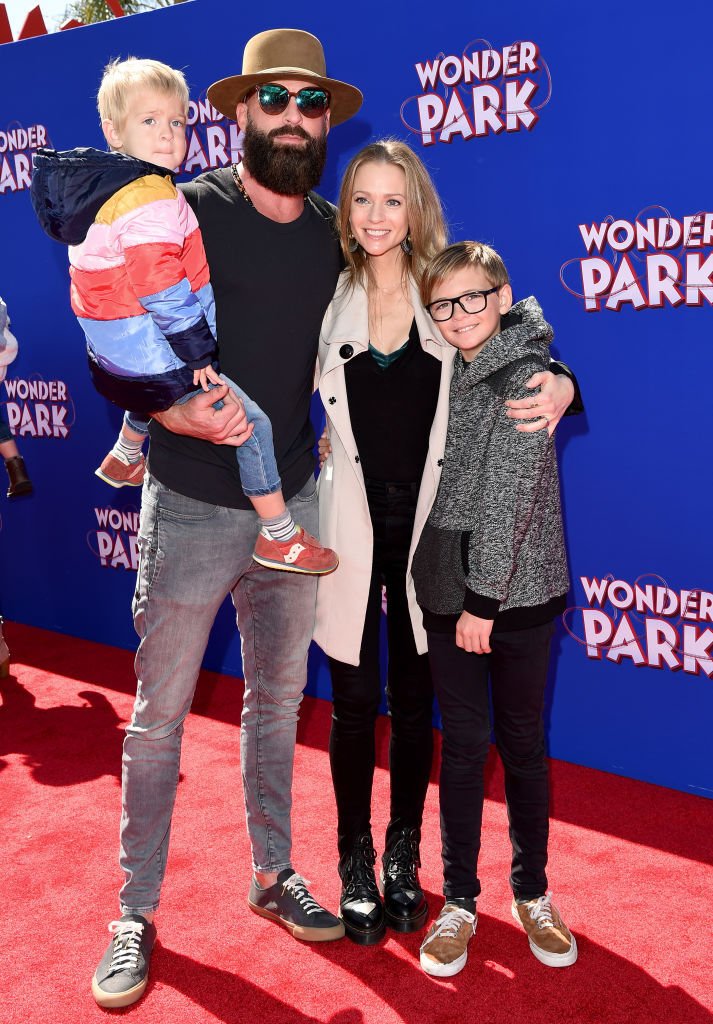 A.J. Cook, Nathan Andersen, Phoenix Sky Andersen, and Mekhai Allan Andersen attend the premiere of Paramount Pictures' 'Wonder Park' at Regency Bruin Theatre on March 10, 2019 | Photo: Getty Images
COOK'S PUBLICIZED PREGNANCIES
When Cook became pregnant with her and Andersen's first child in 2008, she hid her baby bump. However, after revealing she was pregnant, the producers of "Criminal Minds" had no option but to introduce a romantic headline for her character.
Cook continued concealing her pregnancy onscreen because she did not want it to look like her character had been hitting up the doughnut store. However, the situation overwhelmed her, and she explained:
"It's going to be interesting. I'm kind of freaked out, because not everyone has to go through their pregnancy on national TV."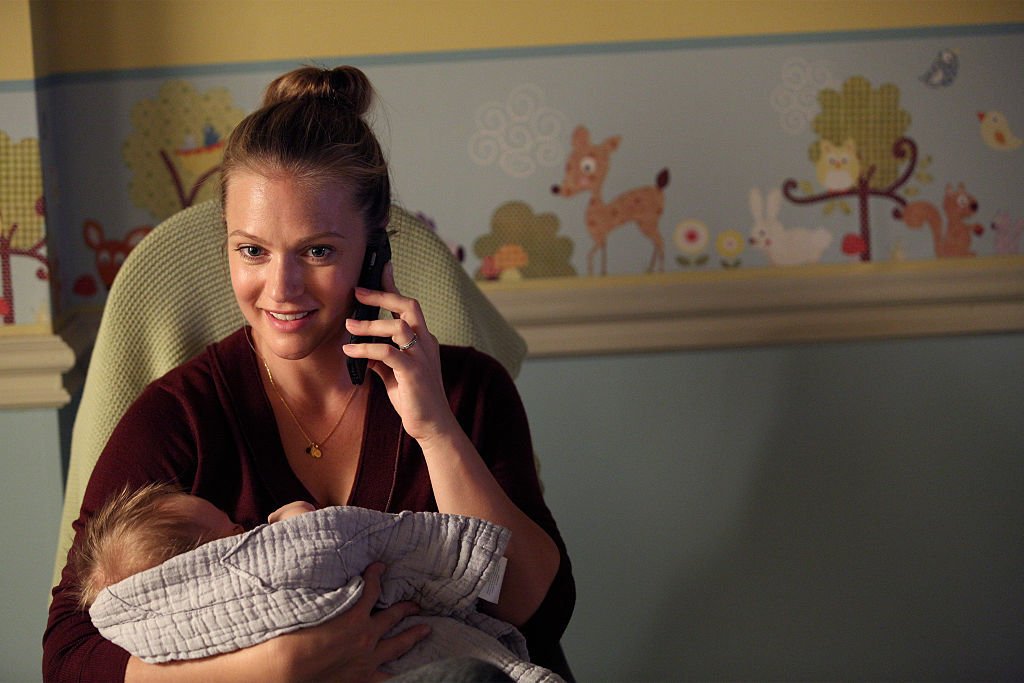 ABC Studio's "Criminal Minds" Season Eleven staring AJ Cook in character with her son | Photo: Getty Images
Cook eventually welcomed her first child and son Mekhai Allan in September 2008, after which she returned to the screen. A similar situation occurred during Cook's second pregnancy in 2015.
She announced her pregnancy via an Instagram post. She shared a photo showing as she posed beside a window, revealing her growing baby bump. The actress captioned the post:
"Miracles do happen and don't believe anyone who tells you otherwise. #blessed #bump."
Her announcement came while the tenth season of "Criminal Minds" was still airing. Hence, the show's writers scaled back her appearances and wrote in a leave of absence for her character, who was also pregnant on the series.
Fans were worried that the show had written off one of their favorite characters, but there was nothing to worry about as Cook returned after giving birth to her second son, Phoenix Sky, in July 2015.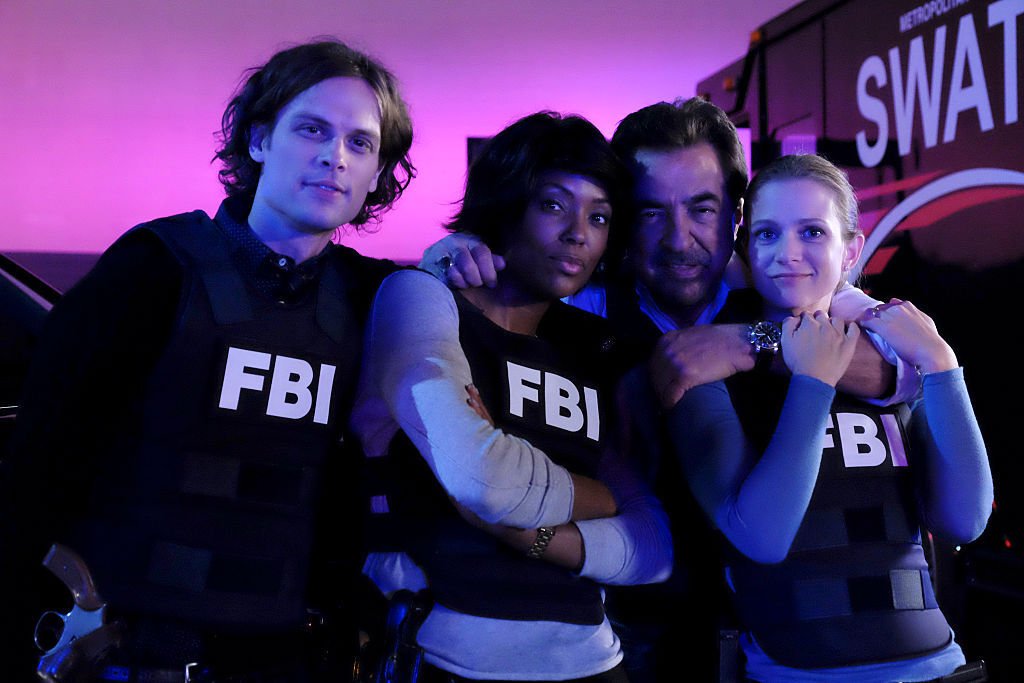 ABC Studio's "Criminal Minds" Season Eleven cast | Photo: Getty Images
MEET COOK AND ANDERSON'S SONS
Due to how Cook's pregnancies were written into "Criminal Minds," her two sons enjoyed a bit of fame in their childhoods as they have appeared alongside her on the show.
After Cook gave birth to Mekhai, he appeared as her television son, Henry LaMontagne, on "Criminal Minds." This tradition continued with Phoenix's birth as he also appeared as JJ's second son, Michael, on the show.
Mekhai and Phoenix share a striking resemblance to their mom, as seen on the show and in pictures she shared on her Instagram page in September 2020 to mark their first day of middle school and kindergarten, respectively.
The first picture in the post showed Mekhai and Phoenix posing together for a snap, flaunting their blonde hair, while the second showed Phoenix sitting at the table with his laptop in front of him though he did not look very pleased.
In the third picture, the six-year-old was lying under his table, looking like he was not enjoying home school. In the post's caption, his mom wrote:
"First day of kindergarten AND middle school started this week.....at home. This should be interesting. 😬🤦🏼‍♀️ #homeschool #tgif #wegotthis."
Mekhai and Phoenix are undoubtedly a huge part of their mom's life, as has already been proved with their appearance on her TV show. Cook and Andersen have done well to raise their sons amid their busy career schedules. While it may not always be easy, the couple continues winning at it.
Please fill in your e-mail so we can share with you our top stories!